Best Decibel Meters In 2022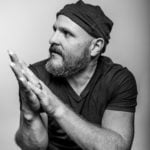 This product guide was written by Andrew Marshall
Last Updated
March 29, 2019
Andrew Marshall
Andrew Marshall is a writer, painter, photographer, and filmmaker. He primarily writes about the outdoors, though like most writers he's interested in just about everything. Andrew is a long-distance athlete with a passion for running and walking up and down mountains. Born and raised in the southeast, he now lives high in the Sierra Nevada with his wife and a freakishly large orange cat.
GearHungry may earn a small commission from affiliate links in this article.
Learn more
There are so many things to think about when it comes to our health, and one of the main things people forget is to protect their ears. It's probably because being exposed to loud noises isn't painful, but it can damage your hearing in the long run. If you work in a loud environment – like a concert venue or a warehouse – it's really important to protect your ears. But how do you know if something is too loud? Well, that's where decibel meters come in. They allow you to take a measurement of the amount decibels that noise is producing (anything above 85dB and you should protect your ears).
At the bottom of this article, we've created a Buying Guide and FAQ section to answer any questions you've got about noise monitoring equipment. But first, here are the 7 best decibels meters.
The Best Decibel Meter
REED Instruments R8060 Decibel Meter
The final product on our list is the REED Instruments R8060 Sound Level Meter. It's by far the most expensive and was an obvious choice as our Premium Product. The reason it costs so much more is that it's designed for professionals. This isn't a decibel meter to see if your baby room is quiet enough or your neighbor is too noisy – that is, unless you've got money to burn. This is more designed for audio engineers, professional acoustics engineers, and people who need an audio recording that will stand up in a court of law. In fact, this version – which retails at around $200 – isn't NIST certified, but you can buy one with a certificate of traceability to NIST for an extra $250.  That might sound like a lot of money, but it's a drop in the ocean of a major court case.
It's the accuracy of this device that sets it apart. It's accurate to +/- 1.4dBA, which makes it the most accurate device on here. And, it meets IEC Type 2 requirements, which is a standards authority that determines the accuracy of measuring tools. So, you can really trust the reading you get from this thing. It's best if you buy it with the corresponding Reed calibrator, but that's going to set you back another $160. 
It can measure both A and C weightings and fast and slow weightings, which makes it suitable for measuring pretty much any level of noise. The LCD screen is easy to read and actually lights up a lot better than any of the other decibel meters we've featured. Plus, like the Extech 407730, it has both a digital display and an analog barcode, which is useful for reading noises that are fluctuating.
Like a lot of the more expensive meters, it has a tripod mount that makes long-term monitoring much easier. Because this is a professional tool, it's much more suited to the sort of monitoring that requires you to leave it set up. The readings you get will be much more accurate and you can store the data by plugging a data logger into the AC/DC output.
It's quite difficult to find out how this product is powered, but when you receive it, you'll find out that it's a 9V battery (which they include). This gives you an impressive battery life of 50 hours. The bottom line is that this is the best decibel meter on this list, by far. Make sure you also check our guide to the best inspection cameras.
Key Features:
Measures 30 dBA to 130 dBA
Accuracy of +/- 1.4 dBA
Measures in dBA and dBC
Backlit LCD display
50 hours' continuous use
Auto power off
Specification:
Brand

REED Instruments

Model

R8060

Weight

1 pounds
The most accurate decibel meter on this list
Can get it with NIST certification, which is necessary if you're using the reading in court
The digital and analog recordings make it easy to read fluctuating noise
It's expensive, especially with NIST certification
BAFX Products – SPL – Decibel Meter
The first sound level meter on our list is the BAFX Products – SPL. It was really hard to choose a Best Choice product because all sound meters essentially do the same thing. They have slight differences in things like accuracy and price, but it's hard to tell them apart. The reason we thought this one was the best is that it's designed with the general consumer in mind. You can tell that everything has been made to be really simple and easy-to-use.
All you have to do when you receive your dB meter is turn it on and get a reading. There's no need to calibrate it like you would on a more advanced model. There are also no unnecessary features to confuse you. In fact, the only buttons on it are the power button and a MAX/MIN button that lets you know the maximum and minimum dB levels that the device will record (it measures from 30 dBA to 130 dBA). On that note, it's worth pointing out that it only reads in dBA, but this is the most commonly used sound measurement, so it shouldn't be a problem. The only other features are the large backlit display, which makes it easy to read in any environment, and the microphone, which has a cover that reduces wind noise.
Of course, this simplicity comes with a price. And that price is that it's not the most accurate decibel reader. It will read with an accuracy of +/- 1.5 dBA, which should be accurate enough for use in the home, office, and even factories and recording studios. If you want a perfect reading, you'll have to spend more money. This noise level meter is designed to be affordable, not professional.
The reader is powered by a 9V battery and they even include one with it. This gives it enough power to be used continuously for up to 30 hours. And, it even has an auto-turn off function, so it switches itself off when it's not being used. Basically, you're not going to be shelling out for new batteries every five minutes.
The only real downside of this decibel meter is that it's not certified by the National Institute of Science and Technology (NIST). That means that any readings taken by it can't be used in a court of law. So, if you're buying it to get your noisy neighbors locked up, you might have to think again. Make sure you also check our guide to the best moisture meters.
Key Features:
Measures 30 dBA to 130 dBA
Accuracy of +/- 1.5 dBA
Max/Min button
Large backlit display
30 hours' continuous use
Simple setup and easy to use
Specification:
Brand

BAFX Products

Model

FBA_BAFX3370

Weight

3.2 ounces
Very simple and easy to use – perfect for home use
Long battery life
Easy to read in low light
VLIKE LCD Digital Audio Decibel Meter
The VLIKE LCD Digital Audio Decibel Meter provides plenty of options for ensuring total safety for you, friends, staff, and customers in a wide range of scenarios. The measurement range can identify noises from 30 dBA to 130 dBA, which is the most 'common' variety of noise levels a normal person is likely to encounter at work or in their everyday life.
There is a Data Hold function that allows you to check previous readings to compare and contrast, while the large LCD screen makes reading the measurements straightforward to ensure there are no mistakes. It also boasts anti-interference performance that focuses primarily on the most important sound rather than struggling to cope with a range of noises at once. Its backlight feature is perfect for low-light areas to guarantee continued safety, too.
If you're looking for a model that is perfect for the fast-paced environment of construction sites or warehouses, this could be the right one for you. It is constructed with durable anti-drop structure, protecting it from damage should it get knocked off a desk or table, while the high-efficiency battery gives you hours of continuous use without the need to replace the battery, meaning you can always get the reading you need.
Key Features:
Measure 30 dBA to 130 dBA
Data Hold function
Anti-interference performance
Backlight feature
Durable anti-drop structure design
High-efficiency battery supply circuit
Specification:
Brand

VLIKE

Model

VL6708

Weight

12 ounces
You can tell by looking at the RISEPRO Decibel Meter that the manufacturers really cared about the way it looks. The yellow and black color scheme makes it look considerably more attractive than the two noise monitors we've featured so far. Not only does it look better, but it comes with a durable carrying case so that you can keep it in pristine condition. And, you get a gift box. We're fully aware that a decibel meter is an odd gift to give someone, but it could be suitable for the recording engineer in your life. Or, you could give it as a passive-aggressive present to your noisy neighbor.
However good it looks; you need to know that it's capable of doing its job properly. And it is. In fact, it's pretty similar to the BAFX Products – SPL in terms of its performance. It has a measurement range of 30-130 dBA and an accuracy rating of +/-1.5 dBA. In fact, based on those specs, it's exactly the same. But there are a few ways that it differs from our Best Choice product.
In the product description, it mentions time weighting and frequency weighting. These phrases will probably confuse most people, but they are important if you want to measure short bursts of sound. The time weighting is fast at 125 milliseconds, which means it can pick up sounds like those made from a shotgun firing. A lot of cheaper decibel features are only capable of picking up more continuous sounds, so this product might be perfect for some customers.
It also has a feature called data hold, which means you can stop the reading at any time and hold it there. On top of this, it's capable of giving a maximum and minimum reading. The small LCD screen isn't particularly impressive. It's not backlit, so it's useless in the dark, but it's perfectly easy to read in the daylight. However, that means the battery life is even more impressive. It can last for up to 50 hours of continuous use from just one 9V battery (which they are kind enough to include). Love this product? Check out our review of the best multimeters for our top picks.
Key Features:
Measure 30 dBA to 130 dBA
Accuracy of +/- 1.5 dBA
LCD display
50 hours' continuous use
Auto power off function
Black carry bag and gift box included
Specification:
Brand

RISEPRO

Model

HT-80A

Weight

3.84 ounces
Looks better than most of the decibel readers on the market
The battery life is impressive
Doesn't have a backlit display, so it's useless at night
The Protmex Decibel Meter includes an array of fantastic features that will ensure you never wake up after a loud and wild night with your ears ringing ever again. To maintain superb hearing health and reduce the risk of tinnitus and similar issues, this model could be the ideal option for you to select.
It measures a vast range of noise levels and can record sounds that get as loud as 130 dBA as well as anything as quiet as 30 dBA, which is the same as whispering with your friends at the library. The accuracy is also something to consider, and no matter what sound level you record, you can expect it to be accurate within 1.5 decibels, giving you plenty of peace of mind when it comes to deciding whether you should wear ear protection. The data hold function allows you to record sounds with greater confidence, while the backlight ensures easy reading regardless of the light level.
Most impressive, however, is the A and C weighting network selection. This is a superb addition that gives you more versatility over the types of sounds you can measure. While A network is suitable for mid-range frequencies, the C network is ideal for low and high sound levels, which is perfect for entertainment venues.
Key Features:
Measures 30 dBA to 130 dBA
Data Hold function
Accuracy to +/- 1.5 dBA
Backlight
Auto power off
A and C weighting network selection
Specification:
Brand

Protmex

Weight

4.2 ounces
Extech 407730 Digital Decibel Meter
The Extech 407730 is a bit more of a serious tool in the world of sound measurement. You can tell this straight from the off, just by the fact that it's got more buttons. Interestingly, it's not as accurate as the first-decibel meter we featured, which is strange when you consider that it costs over three times the price. But, then again, accuracy isn't always the most important thing. Generally, if you are using a sound level meter, it's to determine whether something is too loud or too quiet. You don't normally need to know exactly how loud or quiet it is, just a ballpark figure. So, we'll brush aside the fact that it only measures with an accuracy of +/- 2dB. The other thing is that it has a minimum recording level of 40dB and a maximum of 130dB. So, this decibel meter is probably unsuitable for recording engineers and other people that are trying to find out how quiet a room is.
It does have a few features that make the higher price tag start to make a little more sense. Firstly, it has a large and easy-to-read LCD display. Nothing new there. But this display shows you the reading in two separate ways: a digital reading, with a 0.1dB resolution, and an analog bar graph, that has a 50dB range and updates every 40 milliseconds. This makes it much easier to read fluctuations in the noise that you are recording.
Another feature is that it measures sound over a period of time. This means you can find out the maximum and minimum sound levels over time, which is good for finding out if there are any peaks or lulls in the noise. The sound is recorded using a ½ inch electric condenser microphone that's covered with a windscreen to reduce distortion. And, it can be mounted on a tripod, which makes hands-free recording more convenient.
Unlike the BAFX Products – SPL, this decibel meter can record in both dBA and dBC. This makes it better for measuring peak responses, which is useful for measuring entertainment systems with subwoofers. The product itself is lightweight and fits in your hand, but that should go without saying because it's a handheld decibel meter. Our handy guide to the best infrared thermometers features more great products like this.
Key Features:
Measures from 40dBA to 130dBA
Accuracy of +/- 2 dBA
Measures in dBA&dBC
Records Max/Min values over time
MAX/MIN button (to let you know max and min readings)
Large LCD display – digital and analog readings
Powered by 4 x AAA batteries (included)
Specification:
Brand

Extech

Model

407730

Weight

8.8 ounces
Can record maximum and minimum values over time
The digital and analog recordings make it easy to read fluctuating noise
Not even as accurate as a budget decibel meter
Not suitable for people trying to measure very quiet rooms
Pyle PSPL25 Digital Handheld Sound Level Meter
The Pyle PSPL25 sticks out like a sore thumb in this list of SPL meters. It doesn't seem to be much different from the decibel meters that cost around the $20 mark, but it costs twice as much. It also doesn't help that it's bright red in color and has an oversized windshield covering the mic. So, why does it cost more money than the budget options but not as much as the professional models?
We're not 100% sure, but we think it's to do with the fact that it can read both A and C weightings. The only other decibel meter that we've seen this on is the Extech 407730, which is a bit more expensive than this one. The reason you'd want it to be able to read C weightings is that it has a flatter frequency response than A-weighting. That basically means that it isn't as affected by bass frequencies and is, therefore, better for testing high-quality sound equipment. However, if you really want to sound test some high-quality equipment, you will probably want to spend more money and buy something like the REED Instruments R8060 that is last on our list.
The rest of the specs are pretty much what you'd expect. The level range is from 30dBA to 130dBA and the accuracy is +/- 1.5dB. It's powered by 9V batteries, which is included but it doesn't say anything about how long the battery will last. It's got auto-turn off function and an LCD screen that is pretty easy to read. However, other than the ability to read C weightings, we're not sure why you'd spend the extra money. De0finitely a tool worthy to have in your tool box. 
Key Features:
Measures from 30dBA to 130dBA
Accuracy of +/- 1.5 dBA
Measures in dBA and dBC
Backlit LCD display
Auto power off 
Powered by 9V battery (included)
Specification:
Brand

Pyle

Model

PSPL25

Weight

8 ounces
A good affordable option if you want to read C weightings
It costs twice as much as most budget options and doesn't offer much more
Decibel Meter Buying Guide & FAQ
How We Chose Our Selection Of Decibel Meters
Reviews – When we're choosing items for our Buying Guides, we take a lot of care to read reviews. Of course, we start with the product description, because that is the information that the company wants us to know. But, if you want an honest opinion of a product, you should really check out the customer reviews. We delve deep into the Amazon reviews to find out if there's anything wrong with a product. Of course, some customers have bad luck and they either don't read the instructions or get a faulty product. But, if something crops up multiple times, we know it could end up being an issue. Then, after that, we also read other professional reviews. This isn't because we're lazy. In fact, we think of it as doing our due diligence. If we've missed something or someone has a different opinion about a product, we want to know about it.
Price – Everyone has a different budget. We completely understand that, which is why we've included decibel meters from across the price range. Professional audio engineers are likely to spend more on a decibel meter than someone who wants to make sure their baby's bedroom is quiet enough. Our Best Value and Premium Products show the different ends of the pricing scale, whereas our Best Choice is the product we think is the best all-rounder.
Features To Look For In Decibel Meters
Accuracy – Whenever you're buying something that is designed to take a measurement, you want it to be exact. That goes without saying. But, the level of accuracy you need depends on what you're using it for. For example, if you're working in a noisy environment and you want to know if it's loud enough to damage your hearing you only need to know a rough measurement. It will be obvious from this whether the environment is too loud. However, if you're working in an environment where the sound is the main focus, like a recording studio or concert hall, then it's much more important to get an accurate reading. In a recording studio, the slightest sounds will be picked up because the mics are so powerful. In this situation, getting an accurate decibel meter is key.
Screen – Now that we've moved into the digital age, everything has a screen. Decibel meters used to be a dial that moved back and forth to indicate the reading, but now they're much more advanced. Generally, the screens are small LCD screens that have limited functions. The most important thing to look out for is something that will be easy to read at all times. Ideally, buy one with a light up display so that you can read it the dark
Range – The range determines what the decibel meter can pick up. Most meters will have a range of around 30-130dBA, with slight variations either side. This means it can detect everything a human can detect, which is important because that's why you're using it in the first place.
Power – Most decibel meters are powered by 9V or AAA batteries, depending on the size of the decibel meter. You should choose one that you can easily find batteries for. An excellent feature is an auto-off function that allows the decibel meter to sleep when you're not using it. This saves battery life and means you will save money in the long run. Also, some decibel meters come with a battery life indicator, which is useful if you are using the device regularly.
USB capability – This is only important if you want to save and track your decibel readings. USB capability allows you to connect the meter to your computer and transfer the readings so that you can chart them over time. Some decibel meters have internal storage instead of a USB slot, which can do the same job.
Decibel Meter FAQ
Q: How many decibels is too loud?
A: Anything above 85 decibels can damage your hearing. However, there are three contributing factors:
Decibel level – how loud the sound is.
Distance – How close you are to the source of the sound.
Time – How long you are exposed to the sound.
It's not as simple as avoiding sounds that are above 85 decibels though. That is just the level of sound that can start to damage your hearing. If you are regularly in an environment that exposes you to that level of sound, you should wear hearing protection. Interestingly, mobile phone manufacturers don't have to limit the level of noise their devices can put out, so children are often exposed to sounds as high as 105 decibels.
Q: How do you calibrate a dB meter?
A: Every dB will have a slightly different way of being calibrated. Read the instructions carefully before you calibrate the device and make sure you don't try and use it before it's calibrated.
Q: What is a safe decibel level?
A: Anything below 85dB is safe. A normal conversation is about 60dB to give you an idea. You will probably be okay if you're near an 85dB as long as it's not too close and you're not exposed for too long.
Sign Up Now
GET THE VERY BEST OF GEARHUNGRY STRAIGHT TO YOUR INBOX