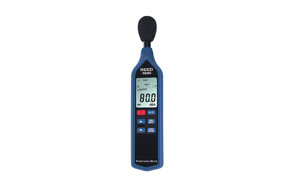 REED Instruments R8060 Decibel Meter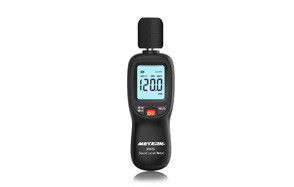 Meterk Decibel Meter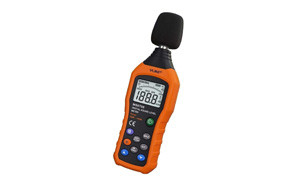 VLIKE LCD Digital Audio Decibel Meter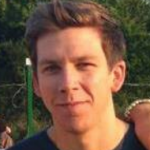 There are so many things to think about when it comes to our health, and one of the main things people forget is to protect their ears. It's probably because being exposed to loud noises isn't painful, but it can damage your hearing in the long run. If you work in a loud environment – like a concert venue or a warehouse – it's really important to protect your ears. But how do you know if something is too loud? Well, that's where decibel meters come in. They allow you to take a measurement of the amount decibels that noise is producing (anything above 85dB and you should protect your ears).
At the bottom of this article, we've created a Buying Guide and FAQ section to answer any questions you've got about noise monitoring equipment. But first, here are the 7 best decibels meters.
The Best Decibel Meter
Decibel Meter Buying Guide & FAQ
How We Chose Our Selection Of Decibel Meters
Reviews – When we're choosing items for our Buying Guides, we take a lot of care to read reviews. Of course, we start with the product description, because that is the information that the company wants us to know. But, if you want an honest opinion of a product, you should really check out the customer reviews. We delve deep into the Amazon reviews to find out if there's anything wrong with a product. Of course, some customers have bad luck and they either don't read the instructions or get a faulty product. But, if something crops up multiple times, we know it could end up being an issue. Then, after that, we also read other professional reviews. This isn't because we're lazy. In fact, we think of it as doing our due diligence. If we've missed something or someone has a different opinion about a product, we want to know about it.
Price – Everyone has a different budget. We completely understand that, which is why we've included decibel meters from across the price range. Professional audio engineers are likely to spend more on a decibel meter than someone who wants to make sure their baby's bedroom is quiet enough. Our Best Value and Premium Products show the different ends of the pricing scale, whereas our Best Choice is the product we think is the best all-rounder.
Features To Look For In Decibel Meters
Accuracy – Whenever you're buying something that is designed to take a measurement, you want it to be exact. That goes without saying. But, the level of accuracy you need depends on what you're using it for. For example, if you're working in a noisy environment and you want to know if it's loud enough to damage your hearing you only need to know a rough measurement. It will be obvious from this whether the environment is too loud. However, if you're working in an environment where the sound is the main focus, like a recording studio or concert hall, then it's much more important to get an accurate reading. In a recording studio, the slightest sounds will be picked up because the mics are so powerful. In this situation, getting an accurate decibel meter is key.
Screen – Now that we've moved into the digital age, everything has a screen. Decibel meters used to be a dial that moved back and forth to indicate the reading, but now they're much more advanced. Generally, the screens are small LCD screens that have limited functions. The most important thing to look out for is something that will be easy to read at all times. Ideally, buy one with a light up display so that you can read it the dark
Range – The range determines what the decibel meter can pick up. Most meters will have a range of around 30-130dBA, with slight variations either side. This means it can detect everything a human can detect, which is important because that's why you're using it in the first place.
Power – Most decibel meters are powered by 9V or AAA batteries, depending on the size of the decibel meter. You should choose one that you can easily find batteries for. An excellent feature is an auto-off function that allows the decibel meter to sleep when you're not using it. This saves battery life and means you will save money in the long run. Also, some decibel meters come with a battery life indicator, which is useful if you are using the device regularly.
USB capability – This is only important if you want to save and track your decibel readings. USB capability allows you to connect the meter to your computer and transfer the readings so that you can chart them over time. Some decibel meters have internal storage instead of a USB slot, which can do the same job.

Decibel Meter FAQ
Q: How many decibels is too loud?
A: Anything above 85 decibels can damage your hearing. However, there are three contributing factors:
Decibel level – how loud the sound is.
Distance – How close you are to the source of the sound.
Time – How long you are exposed to the sound.
It's not as simple as avoiding sounds that are above 85 decibels though. That is just the level of sound that can start to damage your hearing. If you are regularly in an environment that exposes you to that level of sound, you should wear hearing protection. Interestingly, mobile phone manufacturers don't have to limit the level of noise their devices can put out, so children are often exposed to sounds as high as 105 decibels.
Q: How do you calibrate a dB meter?
A: Every dB will have a slightly different way of being calibrated. Read the instructions carefully before you calibrate the device and make sure you don't try and use it before it's calibrated.
Q: What is a safe decibel level?
A: Anything below 85dB is safe. A normal conversation is about 60dB to give you an idea. You will probably be okay if you're near an 85dB as long as it's not too close and you're not exposed for too long.