Best Curved Monitors In 2022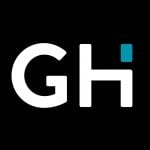 This product guide was written by GearHungry Staff
Last Updated
June 24, 2019
GearHungry Staff
GearHungry Staff posts are a compilation of work by various members of our editorial team. We update old articles regularly to provide you the most current information. You can learn more about our staff
here
.
GearHungry may earn a small commission from affiliate links in this article.
Learn more
Investing in a great monitor can significantly affect your viewing experience. Although the design doesn't guarantee speed in the operations of your computer, monitors offer a viewing experience that can boost your productivity. Many factors go into selecting the best monitor, from affordability to its effect on your eye and visual capacity, but with the countless models in the market today, how can you choose just one? This article is here to offer help to gamers, content creator, movie lovers and other individuals in need of a curved monitor. Our list contains some of the best models and also provides insight into the factors that make them the best curved monitors.
The Best Curved Monitor
Samsung C27F398 27-Inch Curved LED Monitor




Are you searching for an immersive viewing experience in a monitor? We have the right model for you. It is the Samsung C27F398, a 27-inch curved computer monitor that is set up by experts to deliver enjoyable and comfortable viewing in your office or home. This monitor is among the best-curved monitors across the globe for several reasons. It has made a mark in the market for itself, amid various competing models, thanks to its exceptional features and impressive design. This curved monitor from Samsung offers a sleek design, finished with a glossy black coating for longevity. Your purchase will provide you with an innovative t-shaped stand, which accommodates your monitor without any effort.
The Samsung curved LED monitor uses the 1800R screen curvature, which allows you to benefit from crisp and clear images, no matter where you're seated. Its design can add a lot to your interior décor, thanks to its modern frame and new stand. Experience your game at the highest level possible by engaging the fast response time of this unit. The Samsung monitor also features the AMD FreeSync feature, that offers an enhanced gaming experience to all, gamers even during the fastest moving scenes. With this model, you get to watch movies, read documents, edit photos or videos and play games for long periods without thinking about eye fatigue or strain. 
Key Features:
1800R screen curvature
High gloss black finish
Innovative T-shaped stand
Refresh Rate is 60hz
Specification:
Brand

Samsung

Model

LC27F398FWNXZA

Weight

12.6 pounds
LG 29UM68-P 29-Inch IPS Curved Monitor

Enjoy life to the fullest; make it as right as can be by watching in color, thanks to the best curved monitor, the LG IPS Monitor. We have encountered several curved monitors for this article, but none can compare to this exotic beauty. This is a 29-inch ultrawide monitor manufactured by LG. It flawlessly balances both style and performance, a trait that is tough to identify with competing brands on the market. This model offers full HD at all times and comes with the Black Stabilizer and Game Mode features that enhance its performance and visual delivery. Concerning OS compatibility, the LG IPS monitor works well with Windows, with a fantastic 5ms response time.
We love the LG monitor because of its split-screen mode that allows you to undertake two activities simultaneously. This doesn't affect the monitor's performance, an impressive characteristic that has won the model several customers from around the world. With this monitor you will experience higher detail and crisp image delivery from all viewing angles, thanks to its game-changing IPS feature which works perfectly with the clarity of 1080p HD resolution of the monitor. If you're a serious gamer, this will be the perfect monitor for your next game. It offers every player with three different preset game modes; a real-time strategy mode and two first-person shooter modes. To reveal all the details in dark game scenes, you can make use of the monitor's Black Stabilizer feature, which is known to optimize monitor settings and also to reveal superior detail. You may also be interested in some of the best monitors from dual setup from our list, so check them out.
Key Features:
21:9 UltraWide full HD monitor
OS Compatibility-Windows
Response Time:5ms GTG
Game Mode
Specification:
Brand

LG

Model

29UM68-P

Weight

11.5 pounds
Samsung 32-Inch Curved LED Monitor



All across the globe, the Samsung brand has become one leading household name in the electronics industry. Their manufacture of phones, kitchen appliances and gadgets such as their Samsung 32-Inch Curved Monitor sets them apart from competing brands because of their excellent performance rate and increased longevity. Our list of the best-curved monitors must include this model from Samsung; otherwise, it really won't be a list. This curved monitor is 32-inches of visual bliss. It is put together by the brand to offer a truly immersive viewing experience to every user, no matter what it's used to view. It comes with a 1800R curvature that is one of the best on the market today, and also features a sleek, ultra-thin design that we all love.
The Samsung curved monitor has a circular stand that turns your interior space into a modern viewing station, improving the décor within seconds, concerning the features that ensure a splendid performance, this curved monitor model features the famous Game Mode technology that makes all scenes enjoyable to watch by delivering smooth images. It also gives the most vibrant images with vivid colors thanks to the Samsung Active Crystal color technology. The monitor enables you to save energy and make use of it efficiently by offering an Energy Saving Plus feature, which has been included by manufacturers to help you reduce the screen brightness. Enjoy your game from start to finish with this beautiful unit in your home or office; it is a worthy investment. Our guide to the best touch screen monitors features more amazing devices like this.
Key Features:
Ultra- slim design
1800r curvature
Ultra-slim and sleek profile
Game mode technology
Specification:
Brand

Samsung

Model

LC32F391FWNXZA

Weight

13.9 pounds
Viotek GN30CB 30-Inch Curved Gaming Monitor

If you've never heard of the Viotek GN30CB curved monitor, you are missing out on the greatest inventions in the world! In the world of monitors, this model reigns supreme, with its outstanding features and impressive performance. It comes highly recommended by gaming addicts and enthusiasts, which is why we believe it's a must-have for your next game. The GN30CB curved gaming monitor is unique in every way. Its design allows for it to be mounted on a wall or onto a monitor arm, depending on your preference. It offers a color rich-display and is perfectly calibrated thanks to an eye-saving 75Hz refresh rate. Enjoy your gaming sessions like you never have before with this monitor model, with the Viotek monitor there's no tearing, stuttering or ghosting. It is a model that allows all users to smooth out the action as it unfolds by activating its ultra-widescreen monitor's FreeSync feature.
One thing the Viotek offers every gamer is a game-winning accuracy, and this is made possible via its display optimization feature and the GamePlus crosshairs located on the monitor. With such amazing features, you're guaranteed never to miss another shot. Connectivity with this device is also easy and fun, as it features a DisplayPort, HDMI and gaming headset jacks. This is one great curved monitor, put together by professionals for content creators, gamers, business owners and those who love to watch their movies in a real-life setting, in the comfort of their homes.
Key Features:
FreeSync
Comes with HDMI and headphone jacks
Color rich display
FPS/RTS & GamePlus
Specification:
Brand

Viotek

Model

GN30CB

Weight

16.4 pounds
Dell Alienware 1900R 34.1-Inch Curved Gaming Monitor

We introduce to you the best-curved monitor designed for the enthusiasts, the Dell Alienware 1900R. This curved gaming monitor is among the best in the market, thanks to its breath-taking technology and futuristic style. If you're seeking the ultimate gaming immersion, then this curved beast is your guy. The Alienware 1900R is a 34-inch curved monitor that is designed to deliver buttery-smooth gameplay for all gamers. It features a display technology regarded as a breakthrough innovation in the gaming industry. This feature minimizes the display shutter, eliminates screen tearing and also minimizes the input lag, to deliver fast and smooth gaming. 
Dell's creation of this curved computer monitor has created stiff competition in the market, as this monitor model doesn't only offer functionality, but also includes a solid form that ensures durability and timelessness. To make this monitor more customized to your personality, it comes with an AlienFX that features up to four different lighting zones. Besides its iconic design, the Alienware 1900R much reflects the company's commitment to unparalleled quality, sophisticated appearance and immense gaming. A single look at this curved monitor can kill. It features an ultramodern design, a premium, polished silver finish and enough screen detail to make every gaming session better than the last.
Key Features:
34″ Curved monitor
Fast 120Hz refresh rate
Futuristic style and precise form
Customizable alienfx
Specification:
Brand

Dell

Model

AW3418DW

Weight

26.1 pounds
ASUS 31.5 Inch Curved Gaming Monitor

Gamers around the world know all about Asus and their Republic of Gamers collection. All ROG products are designed and built with premium products and innovative technologies to enable them to stand frequent usage and the continuous pressures associated with it. We introduce to you the ASUS ROG Strix Curved Monitor, a curved display that gives you the perfect viewing experience from every angle. This curved unit uses its 1800R curvature to deliver stunning visuals from every corner. It makes all your gaming sessions smooth and also allows high connectivity through various media to make your work easier. We love this unit because of its enhances customization settings, which enables you to tune the lighting of the monitor to suit your taste and personality.
The ASUS monitor features a stand that allows easy mounting and also has an Eye Care Technology that helps reduce the occurrence of eye ailments and fatigue, associated with a regular eye-monitor connection. If you require a model monitor that offers an almost-seamless multi-display setup, the ROG Strix XG32VQ monitor is your solution, thanks to its upper narrow bezel design. There's nothing you cannot achieve in the world of visuals with this monitor; it's one of the best in the market today and fits perfectly on your gaming desk!
Key Features:
Adaptive-Sync/free Sync
LED lighting
ASUS Eye Care technology
Three years warranty
Specification:
Brand

ASUS

Model

XG32VQ

Weight

20.3 pounds
Dell U-Series 38-Inch Screen LED-Lit Monitor



Dell has introduced another beautifully 4k curved monitor onto the market. It is a part of their U-series collection; the Dell U-Series Screen LED Monitor. With high connectivity that allows users work with up to six RF devices, this monitor features a design which delivers an incredible visual display and immersive viewing experience to users through vivid images, accurate color composition and sharp details. You get to complete your projects and enjoy home entertainment with ease and in comfort all the time.
This curved monitor uses the InfinityEdge display system, which makes the monitor virtually borderless to reduce eye movement across the screen. It also comes with 3H hardness, a display screen coating and an anti-glare coating to keep your eyes safe at times. Enjoy multitasking and do it like the pro you are, thanks to this spectacular monitor model from Dell. It is a monitor that seeks to make your work or play sessions more enjoyable and visually comfortable. This is the perfect gift for gamers, movie enthusiast or content creator you're crazy about.
Key Features:
38″ WQHD+ curved screen
Bluetooth 4.0
Compatibility- All Operating System
Flicker-free display with ComfortView
Specification:
Brand

Dell

Model

U3818DW

Weight

26.7 pounds
BenQ EX3501R 21:9 Curved Ultrawide Monitor
The BenQ EX3501R is our most considerable review in this article yet! This is one fantastic curved widescreen monitor, designed by gamers for fellow gamers and content creators. Its build features an ultra-wide monitor with 21-inches of visual goodness. This monitor comes highly recommended by several users all around the world, mainly because of its ability to deliver perfect and crisp images at all times and in all lighting conditions. The BenQ monitor features the HDR technology, which offers higher contrast levels and brightness while delivering a more detailed image performance that comes second to none. Besides its panoramic entertainment technology, the monitor is also famous for its high and extensive connectivity, via the delivery of USB ports. 
Other features of this curved monitor include its ergonomic design that enhances visual quality by enabling the user to adjust the height, tilt and brightness of the screen as they please. Whenever you're watching your favorite movies or movie, the AMD Free Sync feature ensures that every scene is free from tearing and breaking, for a seamless experience. Our guide to the best gaming laptops features more excellent products gamers will love.
Specification:
Brand

BenQ

Model

EX3501R

Weight

21.3 pounds
Best Curved Monitor Buying Guide & FAQ
How We Chose Our Selection Of The Best Curved Monitors
Brand - Some of the brands included in this list are household names in the electronic device industry such as ASUS, Samsung and BenQ. We cover different models from several brands to deliver variety and a more extensive range of options for selection.
Reviews - Every item on our list is backed by positive feedback from existing customers who provide reports on their performance after regular use and their durability.
Price - We acknowledge the different budgets and resources of all readers, which is why as streamlined our list to include only affordable and budget-friendly models that offer the same high quality as other high-end brands.

Features To Look For In Curved Monitors
This section of the article takes you through the essential elements one must consider before the purchase of any curved monitors. With the availability of several models from different brands, making the final decision can be tough, which is why we've have tried to make it easier for you.
Size - Concerning monitors, the size isn't a major determining factor, and this is because all images on the screen will be viewed up close. The most common sizes of curved monitors on the market range between 21 and 27 inches, as these sizes are known to provide the perfect balance between viewing comfort and visual clarity. The quantity you opt for is dependent on your preference.
Resolution - For a higher image clarity and better visual detail, it is advised that you purchase a curved monitor with a high resolution. As this translates into a higher pixel count. When selecting your monitor based on resolution, think about whether you prefer visual quality or performance and consider your GPU power. If you need a more future-proof monitor, we will recommend any monitor with a higher resolution.
Panel Technology - There are two major types of panels relied on by monitors; the IPS and the TN. While the TN panel supports faster response times, the IPS panel is better for those seeking an all-around visual quality and accurate color correction. This relates easily to better viewing angles and a more vibrant color reproduction we all admire.

Connectivity - Connectivity concerning curved monitors is imperative to its performance and how productive the user will be. When selecting a curved monitor model, you should know its intended use and find a model that offers equal connectivity.
Audio - The audio output of your curved monitor is instrumental to its overall performance, which is why users and potential buyers are to study the specification presented by the manufacturer. Depending on the kind of experience you wish to have, you can make a selection.
Color Accuracy - The provision of clean, crisp images with vibrant colors at every scene is what we all hope to experience with our monitors, and having a curved monitor doesn't change this desire. Before you make any purchase, be sure to test the monitor of your choice in the store, studying its color accuracy.
Sign Up Now
GET THE VERY BEST OF GEARHUNGRY STRAIGHT TO YOUR INBOX