Best Home Theater Systems In 2022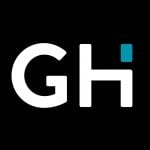 This product guide was written by GearHungry Staff
Last Updated
March 3, 2020
GearHungry Staff
GearHungry Staff posts are a compilation of work by various members of our editorial team. We update old articles regularly to provide you the most current information. You can learn more about our staff
here
.
GearHungry may earn a small commission from affiliate links in this article.
Learn more
It's one of those chill Friday night-ins. You've uncapped a beer, turned on Netflix on your smart TV, and are ready to start rolling with a night-long Game of Thrones marathon. But wait! Things don't really sound right, don't they? Your TV's speakers can hardly reproduce the movie audio with deserved accuracy. If you want to do it right, you need a home theater system. Luckily, the market spoils you with choices, and we've even compiled a rundown of the best home theater systems around. Check them out.
The Best Home Theater System
Logitech Z906 5.1 Surround Home Theater System
Logitech is a heavyweight name in the surround sound systems industry, and their Z906 system is our best choice. Its THX-certified speaker system is ready to turn any of your rooms into the coolest home cinema on the block. Expect 5.1 channels of explosive, detailed sound that'll allow you to hear every rumble, footstep, or tire squeal. They'll surely deliver that cinematic sound experience all Netflix lovers long for.
Whether it's acoustics for your movie, music, or games, the dynamic center and satellite channel speakers and 165-watt subwoofer are ready to deliver crystal-clear trebles, rich mid-range tone, and a badass, deep bass. Then, the DTS encoding steps in and accurately recreates the final surround so that you can hear every detail in your DVD, Blu-ray, or live streamed soundtrack.
Obviously, you'll have the flexibility to set up your Dolby Digital system the way you want. The main channel accepts up to six audio sources – be it your smart TV, gaming console or computer, music player, and more. As for the satellite speakers, just place them wherever you want, on shelves around your entertainment room, or wall-mounted. Offering a quite different experience than your traditional two-channel stereo, the Z906 can definitely turn your movies, games, or music into an immersive sound experience.
Key Features:
5.1-channel Dolby Digital surround sound system
Inputs for multiple audio sources
Compact control console
Wireless remote control
THX-certified
1,000 watts of peak power
Specification:
Brand

Logitech

Model

980-000467

Weight

36.6 Pounds
Superb functionality and sound with powerful bass despite the small subwoofer size
Relatively compact footprint compared to most home audio systems
The system maintains sound clarity even when the sound is on max
Wiring seems rather flimsy
The aesthetics could be improved
Onkyo HT-S3910 Home Theater System
With its HT-S3910 home audio theater receiver and speaker, Onkyo addresses all those who want to turn their home movie nights from dull to dramatic. Delivering an immersive sound experience, this audio system uses the latest Dolby Atmos and DTS:X technologies to mix object-based audio in the 3D space. Thanks to these features, you'll be able to hear every individual sound in a life-like top-to-bottom dimensionality.
Six HDMI inputs and high dynamic range are other highlights, and we particularly like the Height Virtualizer that creates a virtual surround for an even more immersive listening experience. The Bluetooth-compatible system even lets you to seamlessly listen to audio from all your devices. Whether it's your Bluetooth-enabled PC, smartphone, or tablet, Onkyo's smart receiver recognizes your device automatically and starts playback whenever it detects an incoming wireless audio stream. Another highlight is the DTS playback feature that provides advanced sound mapping, allowing effects to move from speaker to speaker. It doesn't really matter if it's a movie or your favorite game, you'll surely be able to enjoy the beauty of 3D sound. All this for a more than affordable price. For more quality devices like this, check out our selection of the best soundbars.
Key Features:
5.1-channel Dolby Atmos system
Bluetooth compatible
Height Virtualizer technology
4K HDR support
High-current analog amp system
155 watts per channel
Specification:
Brand

Onkyo

Model

HT-S3910

Weight

41.4 Pounds
All channel stereo mode offers an immersive, natural sound experience
Very easy to set up and connect to a TV
Bluetooth connectivity allows you to play audio files from all Bluetooth enabled devices
The subwoofer could use more power
Klipsch Black 5.1 Home Theater System
You might not have heard of Klipsch before (unless you're a true audiophile) but they're one of the most well-respected audio companies in the world. An American company, they've been making loudspeakers since 1946 and are constantly voted above Bose and other famous audio companies for the quality of sound their speakers provide. Because of the focus on tonal quality, Klipsch speakers often provide a crisper and more detailed sound. The Klipsch Black Reference Theater Pack 5.1 Surround Sound System is the ultimate choice if you want professional-quality audio in your home. 
The set includes five speakers and a down-firing wireless subwoofer, which fills the room with thunderous bass wherever you place it. Each speaker is designed to be mounted, with a keyhole mount and a threaded insert. Plus, they all come in Klipsch's ultra-classy black and gold color scheme. If you can afford this home theater system, we reckon it's one of the best on the market. 
Key Features:
Includes five speakers and a wireless subwoofer 
Tractrix Horn Technology 
Aluminum tweeters 
Keyhole mount and threaded insert
Specification:
Brand

Klipsch

Model

1064177

Weight

32 Pounds
Clear and detailed sound 
The subwoofer can be placed anywhere 
Classy speaker housing
More expensive than competitors 
Goldwood Acoustic Audio 2.1 Bluetooth Speaker System
Having a home cinema is great and all, but sometimes you might just not want to spend eye-watery amounts. Luckily, the Acoustic Audio system by Goldwood is proof that cheap doesn't necessarily mean low quality. Sure, you won't get the highest performing system out there, but Goldwood Acoustic Audio 2.1 Bluetooth Speaker System can satisfy most gamers and movie enthusiasts living in a small studio apartment.
Its greatest strength is the satellite speakers that deliver clean high notes as well as lush mid ranges. At the same time, the powerful subwoofer fires powerful bass. A front panel volume control knob, as well as a full-function remote control, makes it easy to get the volume up or down. What we wouldn't have expected from a home theater system this cheap is a built-in Bluetooth connection, but the Acoustic Audio boasts it. You can seamlessly connect most devices, including gaming consoles, smartphones, tablets, and even a DVD player or PC. Compact, stylish, and affordable, this home theater setup will surely have little impact on your wallet.
Key Features:
2.1-channel system
200 watts total power
Built-in audio amplifier
RCA audio outputs
Built-in Bluetooth
Specification:
Brand

Goldwood

Model

AA2103

Weight

6 Pounds
Very easy to set up in any room
Ideal for gaming, movies, music listening, and general audio playing
Built-in Bluetooth allows you to play music from your devices
Only RCA inputs
Sound quality isn't the best
VIZIO SB3651-F6 5.1 Home Theater Sound Bar System
The last among the best home theater systems on this list, the VIZIO SB3651-F6 is a 5.1-channel setup designed for those who want an all-around home theater system but don't have the budget to invest in an expensive top-of-the-range. With a design inspired by some of the most famous brands, the VIZIO comes with a three-channel soundbar, wireless subwoofer, as well as two rear speakers developed to redesign your listening experience. Incorporating the acclaimed virtual overhead technology, the system can even deliver a 360° surround feel.
Using WiFi instead of Bluetooth, it also connects with your mobile devices and Chromecast-enabled audio apps, including Google Play, Pandora, and Spotify. The Smart Cast Mobile app even allows you to turn your mobile into a powerful remote control, and we like that the bar even works with Google Home. You may also be interested in some of the best gaming speakers from our list, so be sure to check them out.
Key Features:
5.1-channel system
Built-in WiFi technology
Works with Chromecast-enabled audio apps
Customizable setup
Specification:
Brand

VIZIO

Model

SB3651-F6

Weight

5 Pounds
Sound quality is surprisingly good, and the system is very easy to set up
Compatible with most devices as well as Chromecast-enabled apps
Excellent quality-price ratio
The surround sound quality is not the best
Subwoofers and speakers must be connected through a wire
Logitech Z606 5.1 Surround Sound Speaker System
If you're looking for a great budget option home theater system, the Logitech Z606 is up there with the best. It's the smaller and less powerful version of the Logitech Z906 we featured as our Best Choice product. A decade ago, it would have been impossible to get true 5.1 surround sound for less than $100. As technology improves quicker and quicker, anything's possible.
Admittedly, you have to forgo some of the features that make the Z906 so desirable. For example, it only has two wired inputs instead of six, so you can only hook up a couple of devices (a TV and a music player for example. It also doesn't have a separate amplifier, which means you get around a fifth of the continuous power. It's not going to shake your whole house, but it will sound better than the speakers on your TV. On the plus side, it has Bluetooth connectivity, so you hook up your smartphone without getting out of your chair.
Key Features:
True 5.1 surround sound 
160 watts of continuous power
Five speakers and subwoofer 
Bluetooth connectivity 
Remote control included
Specification:
Brand

Logitech

Model

Z606

Weight

12 Pounds
Amazing price for true 5.1 surround sound 
Decent connectivity
Speaker wires not long enough for big rooms 
Not enough power to listen loud
Samsung SWA-8500S 2.0 Speaker System
Samsung soundbars are a great way to improve the quality of sound you get out of your TV. But, if you own one of these Samsung soundbar models – the T450, T550, T650, Q60T, or S60T – you can take the sound quality one step further. The Samsung SWA-8500S 2.0 Speaker System is designed to turn a soundbar into one speaker in a surround sound setup, creating a truly immersive audio experience. 
The set includes a wireless receiver module and two surround speakers that are designed to be put behind the listener. You also get the necessary speaker cables and power cords. The speakers are wireless, so you don't have to run a cable from the soundbar to the receiver.
Key Features:
Includes wireless receiver module and two surround speakers 
Compatible with T450, T550, T650, Q60T, or S60T
Wall mountable 
54-watt output
Specification:
Brand

Samsung

Model

SWA-8500S/ZA

Weight

16 Ounces
Improves the audio experience of Samsung soundbars 
High-quality audio 
Attractive speaker housing 
Home Theater System Buying Guide
Features To Look For In Home Theater Systems
We would all love to live a cinema-like experience at home, but before investing your hard-earned money into a home theater system, you should make sure it is the best. Here are a few features you should consider before buying.
Quality – The quality of a system is rarely guaranteed by the brand or price point. Sure, some brands are better than others, but overall, you should check the sound quality as well as the system's compatibility with your devices. Keep in mind that a home theater system can impact the image quality, too, so make sure the one you want is compatible with your TV, computer, or other devices you might want to use.
Size – Depending on your interior décor, you might want to get a big system that stands out or a sleeker one that can blend with your furniture. Then, you should also consider the actual size of the system by evaluating how many speakers it comes with. Some of the best home theater systems come with soundbars that incorporate the receiver and front speakers, for a sleeker, more sophisticated design.
Type – Last but not least, also decide if you want a wired or wireless system. The former is cheaper, but if you don't want to see any wires along the walls, a wireless home theater could be your best bet. Pay attention to the product description, though. Some systems come with actual wireless speakers and woofer, while others only have the capability to connect with your wireless-enabled devices to play audio from them. That said, a wireless system not only cuts wires off the equation but also gives you the flexibility to place the speakers wherever you want.
Sign Up Now
GET THE VERY BEST OF GEARHUNGRY STRAIGHT TO YOUR INBOX