Last updated:
09 Dec 2020
10 Best Home Theater Systems (Review) In 2021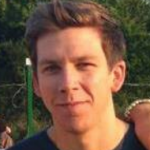 This product guide was written by Jordan Carter
It's one of those chill Friday night-ins. You've uncapped a beer, turned on Netflix on your smart TV, and are ready to start rolling with a night-long Game of Thrones marathon. But wait! Things don't really sound right, don't they? Your TV's speakers can hardly reproduce the movie audio with deserved accuracy. If you want to do it right, you need a home theater system. Luckily, the market spoils you with choices, and we've even compiled a rundown of the best home theater systems around. Check them out.
The Best Home Theater System
Home Theater System Buying Guide
Features To Look For In Home Theater Systems
We would all love to live a cinema-like experience at home, but before investing your hard-earned money into a home theater system, you should make sure it is the best. Here are a few features you should consider before buying.
Quality – The quality of a system is rarely guaranteed by the brand or price point. Sure, some brands are better than others, but overall, you should check the sound quality as well as the system's compatibility with your devices. Keep in mind that a home theater system can impact the image quality, too, so make sure the one you want is compatible with your TV, computer, or other devices you might want to use.
Size – Depending on your interior décor, you might want to get a big system that stands out or a sleeker one that can blend with your furniture. Then, you should also consider the actual size of the system by evaluating how many speakers it comes with. Some of the best home theater systems come with soundbars that incorporate the receiver and front speakers, for a sleeker, more sophisticated design.
Type – Last but not least, also decide if you want a wired or wireless system. The former is cheaper, but if you don't want to see any wires along the walls, a wireless home theater could be your best bet. Pay attention to the product description, though. Some systems come with actual wireless speakers and woofer, while others only have the capability to connect with your wireless-enabled devices to play audio from them. That said, a wireless system not only cuts wires off the equation but also gives you the flexibility to place the speakers wherever you want.
The best!
Gear, gadgets & stuff for men
Straight to your inbox