Best Bike Baskets In 2021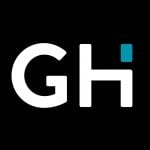 This product guide was written by GearHungry Staff
GearHungry Staff
GearHungry Staff posts are a compilation of work by various members of our editorial team. We update old articles regularly to provide you the most current information. You can learn more about our staff
here
.
GearHungry may earn a small commission from affiliate links in this article.
Learn more
It doesn't matter whether you ride your bike recreationally or for delivering goods, you're going to need some storage space for all your belongings. Thanks to the high quality and spaciously designed bike baskets on the market today, your daily trips can be even more stress-free and efficient.
Furthermore, there is a range of baskets to choose from, but all of them come with their unique strengths and weaknesses. From steel baskets to woven baskets, we have compiled ten of the best bike baskets you can buy, with in-depth details on their features and why they stand out from the pack.
The Best Bike Basket
Bike Basket Buying Guide & FAQ
Features To Look For In Bike Baskets
There are way too many competing bike baskets on the market, so it's hard to really know the right choice for you. Sometimes, what looks good is not right, and an uglier looking product is a better fit. You need a full understanding of what to care about, and the right choices to make.
Material - Essentially, there are two competing types when it comes to material for bike baskets – metal mesh or wicker baskets. Metal mesh baskets are typically made of steel and are often powder coated to prevent rust. They are light, more durable, and overall, generally more effective as a daily storing space. The only real problem is that they don't look as good as wicker baskets.
Wicker baskets are the legacy types of bike baskets and they have the perfect aesthetic pairing with bikes, and it is no surprise that they have lasted for generations. However, they are not practical, particularly for a daily driver. They are heavier and are typically less durable. This is due to their material, wicker, which doesn't do well with repeated exposure to the elements. However, if you are particular about the wicker aesthetic, you can always go for bike baskets with synthetic materials like fabric or plastic. Then, you'll get the looks without most of the downsides.
Size - Most of the features you need to consider when buying a bike basket are subjective, but none more than size. There is no 'wrong' size of bike baskets as it's ultimately dependent on what you need, and the design of your bike. Not every type of bike can adequately handle the design structure of the basket.
Secondly, you want to make sure that the size maintains a balance with the bike's weight. You don't want to buy a bike basket too big for you to ride with. You shouldn't have to trade the ride experience for the basket. Find something that maintains a balance on both sides of the equation.
Weight of the Cargo - Once you have found the perfect bike basket for your needs, you also need to consider the weight of the things going in it. Two baskets might have the same size but aren't meant to handle the same load. For instance, bike baskets for cruisers are for light loads, everyday items like phones, water bottles, etc. Bike baskets for dogs, on the other hand, should be able to handle a lot of weight.
So, before you excitedly add a product to your cart, make sure you are buying one with reinforced bases and strong sides. You don't want to suffer the frustration that comes with a basket that falls apart under the weight of its content.
Aesthetics - As mentioned earlier, wicker baskets have the aesthetic upper hand over metal mesh baskets. Most people find them classier and more picturesque. That doesn't mean that there aren't great looking metal wire baskets out there. They exist, but on average, wicker baskets generally look better.
Also, understand that aesthetics is not a substitute for performance. Unless you don't plan on actually using the basket, how it looks should be one of the last things that influence your choice.
Ease of Mounting - The easier it is to mount the bike basket, the better. Unfortunately, some manufacturers take this too far, to the point that you have baskets that are extremely easy to mount but have trouble staying in place. Remember that balance is vital.
Also, mounting requirements differ for each type of bike basket. A front bike basket only needs handlebar hooks or leather straps to be fixed in place, making them a lot easier to mount. Some products need brackets, so ensure that if yours needs brackets, it is included in the purchase. Rear bike baskets, on the other hand, require a rear luggage rack. If you don't have a rack, this could translate to extra expenses.
Types Of Bike Baskets
Front - Front bike baskets are mounted on the handlebars and are obviously placed in front. Compared to back or rear baskets, they are easier to mount, as they only need hooks or straps to be attached to the bike. Also, they are usually shallow and tend to obstruct the view of the rider.
Back - Rear or back bike baskets are the most recommended type of bike baskets, mostly because they have a lower comparative impact on the rider's experience. They are mounted on the rear wheel of the bicycle, often on a luggage rack or carrier. They tend to be deeper and are better suited for carrying a heavier load.
Bike Basket FAQ
Q: What is a bike basket?
A: A bike basket is a mounted basket used for carrying typically light cargo for soft errands like grocery shopping or delivery runs. They are usually made out of metal mesh, wicker, cane, or plastic.
Q: Should you choose a front or back seat basket?
A: It depends on the load you want to carry and the weather. Front bike baskets are better suited for a lighter load, and when you need to keep an eye on the content. Back or rear bike baskets are better for the overall ride experience and larger cargo.
Q: Can you put a basket on a hybrid bike?
A: Yes, you can, and even in some instances, it is necessary. A basket improves the aesthetic of the bike. Furthermore, it is an essential utility component that enhances the efficiency of the bike.
Q: How do you put a basket on a bike?
A: For front bike baskets, use the accompanying leather straps or metal hooks to attach themselves to the handlebars. Rear bike baskets usually need a few more attachments, such as luggage rack. Ensure you have it in place before joining the basket to the bike using its fastening tool.
Sign Up Now
GET THE VERY BEST OF GEARHUNGRY STRAIGHT TO YOUR INBOX