Best Bike Lights In 2022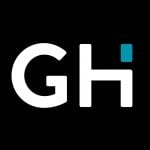 This product guide was written by GearHungry Staff
Last Updated
January 24, 2019
GearHungry Staff
GearHungry Staff posts are a compilation of work by various members of our editorial team. We update old articles regularly to provide you the most current information. You can learn more about our staff
here
.
GearHungry may earn a small commission from affiliate links in this article.
Learn more
Looking for the best bike light to keep you safe on the road? If so, you have made it to the right place. There is no debating the importance of headlights and taillights, as well as which one of them needs more priority. The truth is, both lights are provided for your safety and visibility on the road, especially when you find yourself in heavy traffic. Each of these lights carries equal levels of importance and the specific roles they play to ensure that you're safe at all times. Sadly, the search for the best bicycle lights can be an arduous task for many; especially with the many brands, models and the various features on offer. That's why we have created this article that recommends eight of the best lights for all kinds of bikes, reviewing the many elements that cause them to stand out from the others being sold.
The Best Bike Lights
Our Best Choice product comes from Vont and is a high visibility bike light that allows you to be safely seen by day and night. They say it's the next best thing to delight and with its ultra-bright CREE LED flashlight, who are we to disagree. It's packed with features that any cyclist will appreciate, including adjustable focus and brightness as well as convenient one-button control.
Made from high-quality military-grade materials, it's designed to be weather resistant and to withstand whatever rigours the road might throw your way. It's also battery efficient too and can deliver up to 6 hours of continuous, reliable illumination, ensuring that you are safely seen come rain, snow or shine. It utilises 3 AAA batteries.
The mounting bracket supplied is sturdy and reliable enough to support you on those off-road adventures and simple to install, requiring no tools. They say it's indestructible and certainly, it's incredibly weatherproof which is just what you need.
Every pack also comes with a free rear light too that's easy to snap on and take off, ensuring that you remain highly visible from all directions. If you don't want to let the night stop your cycling adventure, then this Vont bike light is an excellent choice.
Key Features:
Waterproof and highly durable made from military-grade materials
Easily installs in seconds without the use of specialist tools
Intuitive controls allow you to adjust the beam easily
Delivers a beam up to 328-feet away
Provides 4-6 hours of continuous, reliable illumination
Specification:
Brand

Vont

Weight

3.52 ounces
BrightRoad Rechargeable 800 Lumens Bike Light
The BrightRoad BR-800 Rechargeable Bike Light provides all the illumination you need when you're cycling at night. This 800 lumen light has impressive visibility of 650-feet and a light angle of 85º. That means you can see everything in front as if it was daytime and, crucially, other road users can see you. It has an aero aluminum body and comes with a durable clip for handlebar attachment. Plus, the whole unit is rated IPX6 waterproof. 
In addition to the front light, you also get a BR-10 tail light. This compact light is also visible from 650 feet and has an impressive light angle of 220º. It also comes with three safety modes that are designed to alert drivers to your presence. Made from the same materials as the BR-800 headlight, the tail light is also super durable and can handle any weather conditions. 
One of our favorite things about this set of bike lights is that they're charged using a USB cable. With rapid charging, they're ready to go in just three hours (from 0% battery), so you can cycle to work and charge them up ready for the cycle home.
Key Features:
Headlight and tail light set
Made from aero aluminum
IPX6 waterproof
Headlight – 800 lumens, 650-feet, 85º angle
Taillight – 650-feet, 220º angle, three safety modes
Specification:
Brand

Brightroad

Model

BR-800 & BR-10

Weight

9.6 ounces
Vont Rechargeable Bike Light Set
If you're searching for long-lasting brightness from a virtually indestructible bike light set, then you might like to consider our best product recommendation from Vont. This bike light set benefits from being USB rechargeable while the super bright LED's can be operated in four different lighting modes. They're engineered to be lightweight while providing maximum illumination.
Stable enough for use on even the most uneven and rough roads and terrain, this bike light set is designed from premium, high-quality, military-grade materials and certified IPX4 waterproof. They provide safe and reliable long-lasting illumination for up to ten hours when fully charged. You can conveniently recharge your lights using a USB cable, providing you with the flexibility to charge on the go, wherever you might be.
Featuring both a front and rear light, you have the option to operate in four different lighting modes. Low brightness is ideal for dusk and high intensity for the night. The slow flashing function is perfect for riding on traffic-heavy roads, while the fast flashing mode provides highly effective emergency illumination for maximum visibility no matter what the weather.
If you care about your own safety and also helping the environment along the way, then switch to rechargeable battery power and enjoy maximum light, a long-lasting charge and the convenience to charge using USB power.
Key Features:
Headlight and taillight set
Made from military-grade materials
IPX4 waterproof
Easy-to-install
USB rechargeable
Four light modes
Specification:
Brand

Vont

Weight

1.44 ounces
NiteRider Lumina 900 Boost USB Rechargeable Bike Light
The NiteRider Lumina 900 Boost is an excellent choice for anyone who loves biking whether that be road riders and daily commuters or off-road adventurers and mountain bikers. Designed to quickly and easily attach to your handlebars with a simple strap mount, this bike light remains reliably in place whether you're hurling down the side of a mountain, or headed along an urban road. It also features a quick-release tab so you can take your bike light with you when you dismount. It's designed to fit most standard as well as oversized 35mm handlebar setups.
Being visible isn't just something that you need to be concerned about at night; it's also important to be safely seen in daylight cycling conditions. That's why besides five different lighting modes, this unit also features two daylight visibility flash modes too. In DVF mode, you can safely increase your road presence and visibility out on the roadways.
It's durably constructed and designed to last, featuring DuPont fibreglass reinforced fabric which maintains a tight seal to ensure high levels of weather resistance. You can also conveniently recharge your light on the go thanks to a USB port connection. There's a quick charge function which takes 2.3-hours along with a full charge which completes in 5-hours. You'll always know when your light is ready to be recharged as it's equipped with a low battery indicator so you should never get caught without adequate illumination.
Key Features:
900 lumens
Dust and water-resistant
Five light modes
Two Daylight Visibility Flash (DVF) modes
Secure handlebar strap mount with quick release
Low battery indicator
Specification:
Brand

NiteRider

Model

6771

Weight

6.1 ounces
Cycle Torch Shark 500 Bike Light Set
If you're into road biking, mountain biking or city commuting, as well as the use of kids and hybrid bikes, the Cycle Torch Shark 500 bike light set is an ideal selection for you. The Shark 500 is a versatile set that acts as a bike light and a regular flashlight, a feature that has led to its high patronage. First of all, the Cycle Torch bike light can fit all kinds of bikes, with no extra tool needed for the installation process. Its user-friendly design and installation process, together with its level of versatility makes an excellent investment for owners of different bikes.
To charge your Shark 500, you only need a USB cable. Save a lot of money with this exciting feature, which eliminates the constant changing of batteries. The construction of this bike light ensures your safety, thanks to its super bright glow. With its sturdy build, this bike light features a flat beam design unique to its model. It is also built with IP65 waterproof material, a feature that offers users with year-round usage of their favorite and perfectly lit bike light. Apart from its smart charging system, the Shark 500 features four different working modes that help you save energy, lightweight construction and a battery that charges up to 80% in two hours. With this light, the kind of bike you ride is of no importance, and you'll always be provided with an intense shine for excellent visibility up to 330 feet away.
Charging this ever-versatile Shark 500 is extremely easy and requires any USB, be it a laptop or smartphone cable. You can connect your light to either a 5V charger or your PC, after removing the rubber cap at the bottom. To know if charging has commenced, check the light color of the Power Button. If it's red, your light is charging. It takes up to two hours for Shark 500 to attain a battery charge of 80%, after which you can use your flashlight for an extended period. If you're considering the purchase of a no-battery bike light, we advise that you set your gaze steadily on the Cycle Torch Shark 500, a USB rechargeable bike light. This also makes a perfect gift for mountain bikers in your life.
Key Features:
USB rechargeable
No tools required
Flat beam shape
Sturdy build
Specification:
Brand

Cycle Torch

Model

Shark 500

Weight

9.6 ounces
Easy use and installation
USB feature to recharge
Light your way up to 330 feet
Light mount does not swivel
the battery will lose power when not in use.
Bulky
BLITZU Gator 320 Bike Light
Once you purchase the Blitzu Gator 320 bike light, you will never have to waste money on batteries after every week. Just like the Shark 500, the Gator 320 bike light is USB rechargeable and can be charged either with any device that has a USB port or simply from your computer. With only two hours to attain a full battery and a total runtime of just over two hours, the Gator 320 is recognized globally as one of the best bike lights with the highest running time ever to exist. With such a fantastic feature, you have to get your hands on one for your next bike ride. 
The Gator 320 comes with both a tail and headlight, providing your bike (regular or mountain bike, even folding bike) with extreme visibility from all angles. This increases your safety and that of any family member who decides to go on a bike ride. You will be amazed at how the Gator 320's ultra-bright LED bike lights will instantly improve your safety and visibility. Keep your Gator 320 inside your attic, basement, car or emergency kit, as it doubles as a great emergency flashlight. You can also keep it on you while you go hiking, camping, running, jogging, cycling or even during a power outage or a night time with your family. It is built to keep you secure at any time of the day, bringing comfort to both you and those who hold you, dear.
The Gator 320 bike light is a lighting unit indestructibly designed as a practical, durable and reliable bicycle light. Its 360-degree swivel ability enables you to shine its ultra-bright light in any preferred direction. In just a matter of seconds, the One Touch Quick Release Button of this bike light allows you to mount and detach your view, without removing the entire mounting bracket. The use of IPX5 waterproof materials also makes this lighting unit resistant to water impact from any angle. The Blitzu Gator 320 features a built to perform construction, massive impact resistance, and a military grade anodized finish for a long-lasting product. You can get this bike light as a gift for any biker in your life. They will love its sturdy and practical design, affordable price as well as it ultra-bright light.
Key Features:
USB Rechargeable
Freetail light included
Versatile
Indestructibly built
Specification:
Brand

BLITZU

Weight

3.2 ounces
360-degree swivel ability
Indestructibly build
Easy to install and use
On/off button must be pressed hard for setting
light brightness is not right in dark spaces
Security, durability and excellent lighting are a few of the benefits you will receive from the BV bicycle light set. The BV light is an ideal solution for all those in need of both headlights and taillights that can light up your way up to 1500 feet. With such a bike light in your possession, you will never have to look any further. The BV light set works best with Polaroid AAA batteries and operates for over 80 hours once fully charged. The lighting range of this bike light is 30 to 40 feet and has been designed with a tool-less handlebar mount and a quick-release mount.
One distinct feature of the BV light that can't be found in many other bicycle lights is its 5 LED headlights. The five LED's improve visibility during your riding, running and hiking trips, while the taillight features a unit with 3 LEDs. Each light possesses three unique modes to promote energy efficiency, together with a quick-release mount that can have its angles adjusted. This cycle light fits most seat posts and handlebars and is also highly resistant to the various existing weather conditions. This means that your BV light can be a trusted cycling companion through the sun, rain and even the snow, without any issues.
The installation process of this magnificently designed bike light is straightforward, with readable instructions for all users. The only equipment required during the process is the tool-less handlebar mount included upon purchase. To remove the taillight and headlight of this cycle set, you can make use of the quick-release mount, also included upon your purchase. Don't be deceived into thinking that all the exciting features of the BV light will result in it being high priced. On the contrary, this bicycle light is more affordable than many other light sets with similar features. Take this light with you while you walk your dog, or go on your daily biking, running and hiking escapades. It is compact enough for natural movement, and all light patterns operate flawlessly no matter how the light is used. Don't hold back, be a part of the BV family now, and you'll never regret your decision. Be sure to also check out guide to the best bike locks for more great bike products like this.
Key Features:
Super Bright 5 LED
Tool-less handlebar mount
30-40 feet range
Angle adjustable quick-release mount
Specification:
Brand

BV

Model

BV-L801

Weight

3.2 ounces
Multiple uses for taillight
Compact and handy size
Light patterns work well
Lights don't illuminate the road in front or behind you.
Battery pack holder is stuck
Difficult to remove to place batteries.
Ultra Bright Bike Light Blitzu Cyborg 168T
Meet the Blitzu Cyborg 168T, one of the best-led bike lights in the history of lighting units. It is easy to install cycling safety flashlight, with USB rechargeable abilities that eliminate the constant purchase of batteries. Built expertly to fit all kinds of bicycles, the Cyborg is a red high-intensity rear LED accessory for both bikes and helmets. Some of the latest, most innovative technologies have been used in the general construction of this headlight, and these unique elements help keep you visible both during the day and at night. This is a solution to the issue of most cycling accidents happening during the day, in the daylight.
Keep loved ones safe always with this USB rechargeable bike light. Upon purchase, the Blitzu Cyborg 168T comes with a charging cable that works perfectly with all devices that have a USB port, such as your laptop. This charging feature makes the Cyborg one of the most purchased lights on websites such as Amazon. The Blitzu Cyborg provides more visibility than any bike light in today's market, thanks to its 260-degree wide angle visual design. This type of design ensures that whether you're walking your dog, running, skateboarding, cycling or just hiking, you will always feel secure and safe enough to take your exploration to higher levels.
For easy placement and use, attach this bike light to your body by hooking it onto your running gear, belt, backpack, reflective vest, harness, or the collar of your dog. You can even opt to mount It securely onto your stroller, helmet, bicycle, scooter, wheelchair or any other movable unit you possess. Order this American produced bicycle light with no risk and all the quality you can imagine. In giving one unit out as a gift to your loved ones, be sure to keep one at home for yourself for your next trip outdoors. 
Blitzu is a brand manufactured by professionals who also love to cycle and understand the need for proper lighting while cycling. They are responsible for the design, manufacture and testing of all lighting designs, and they're also committed to providing only the highest lighting system to users across the world. Our handy guide to the best bike pumps features more great products like this.
Key Features:
USB Rechargeable
Easy to Install
Noticeable in the daytime
260-degree wide angle visual design
Specification:
Brand

BLITZU

Model

Blitzu-01

Weight

0.32 ounces
Six different lighting modes.
260-degree wide beam.
Waterproof.
Weak battery life.
Potential to heat up
Activ Life LED Bike Wheel Lights
Become a part of the cool squad by getting your hands on the Activ Life LED lights for your bicycle. This rear bicycle light has featured on ABC, FOX, CBS News and NBC, thanks to its exceptional brightness and durable design. This is one of the best-LED lights in today's market, and it has become a stable trend-setter in many American cities. The Activ Life brand produces bike wheel and frame lights that will turn heads every time you make a move. An exciting element of this bike light is a user's ability to mix and match colors. This is made possible since a single box supplies lights for one wheel. The purchase of two lights for your two-cycle bikes saves you 10% off the original price; thus, you get to ride in style for a meager price!
The Activ Life Wheel Lights are one of the safest bike lights, as it operates correctly in low lighting conditions, no matter its direction. Unlike the traditional bicycle light that leaves you vulnerable on your sides by being visible only from the back and front, the Activ Life LED lights to cause their user to stand out brightly from all angles, regardless of whether you're on the move or not. Switch from constant on' to the 'flashing' mode with ease, to give yourself even more attention on the road. Installation is a breeze with this bike light from Activ Life. Included upon your purchase is an installation video that is user-friendly and easy to follow thus, you won't need to make use of the instruction manual. Also, these LED bicycle rim lights can be mounted on different models of bicycles, from the cycle of a toddler to the bike of their parent.
To prevent potential users from coming into contact with counterfeits, these bike lights from Activ Life are sold in select stores. Right out of its box, the Activ Life LED lights are ready to operate, thanks to the batteries included in the package. The packaging of this bike light set makes it the perfect birthday or special occasion gift for both boys and girls. You can customize your bike with these lights by mixing or matching colors that align with your personality. Find more great products like this by checking out our guide to the best car bike racks.
Key Features:
360-degree wide angle visual design
Waterproof, durable design
Easy to Install
Versatile
Specification:
Brand

Activ Life

Weight

4 ounces
Compatible with 12 to 29-inch bikes.
Three light settings
Available in different colors and color combinations.
Set only includes lights for one wheel.
Expensive and uneconomical
You need to purchase battery replacements continually.
Bright Eyes Road Bike Headlight
The Bright Eyes Road Bike light has been updated and now features a waterproof construction you will love. This newly updates bike light is an extremely bright, 1600 lumen light with CREE T6 LED technology for its operations. After it's been fully charged, the Bright Eyes light will provide ultra-bright lighting for over four hours at its highest setting. At the medium setting, you will benefit from over six hours of intense brightness, while the lowest setting offers up to sixteen hours of powerful illumination. With such a fantastic lighting range, the Bright Eyes light is recognized as one of the very best and longest running front bike lights in the history of lighting units.
Watch as your bike light outshines the competition with its 6400mAh battery, a part of the unit which is not only externally rechargeable but is also waterproof for all weather conditions. The new upgrade ensures that no matter the kind of cycle you use, the Bright Eyes light will easily attach to your handlebars. It also includes a free diffuser lens for extra safety during your biking adventures. Use your bike light for any outdoor activity such as running, biking, hiking or camping, and make use of the included helmet accessories during your escapades. Bright Eyes offers a lifetime warranty on all their headlights, and a one-year guarantee on their battery, all in a bid to show customers gratitude.
Don't settle for less with Chinese imitation! Reach for the best; reach for the Bright Eyes Road Bike lights and travel with an increased confidence level, knowing that no matter where you go, your safety and security is assured, for a price as low as $150. You will never worry about riding in the dark. Included in every package is the high quality LED headlamp, a free diffuser lens, a wall charger and rechargeable battery pack, four heavy-duty O-rings and other free items such as Velcro ties and a silicone tail light. If you are a passionate biker, check out our guide to the best cycling gloves so your hands are protected while cycling in cold weather.
Key Features:
CREE T6 LED Technology
1600 Lumen
Longest Running Bike light
Fully waterproof
Specification:
Brand

Bright Eyes

Weight

1.46 pounds
Doubles as a flashlight
Adjustable from 80 to 300 lumens
Quick installation
Plastic mounts seem flimsy
Front lights don't always stay in place
Not USB rechargeable
Bike Light Buying Guide
The following section of our buying guide has been created to answer all the questions you may have to enable you to purchase only the best bike light suited to your needs.
How We Chose Our Selection Of The Best Bike Lights
Brand - In this article, a broad range of products was recommended, and these products are members of world-renowned brands such as. These brands specialize in the testing and engineering of high-quality lighting units for gear such as bicycles.
Quality - The standard of construction, function, and durability was taken into great consideration, during the selection process of the best bike lights. All products featured in this article assure users of exceptional service and extended periods of usage, provided they are well maintained.
Features - There are many similar features possessed by different bike lights. From waterproof features to the level of brightness, all products included in our list have the standard features of every cycle lighting unit, with some additional features unique to their brand or model.
Reviews - The selection of the best types of any appliance is highly dependent on feedback from individuals who have used it before. Countless user reviews were analyzed from different sources, to provide accurate and adequate information on each product. User reviews provide both the good and bad sides of every product, making sure that you receive a well-rounded impression of how your preferred product works.
Price - The features of bicycle lights run through all models, with the determining factor for purchase being their prices. In most cases, the type of brand will determine the cost of your preferred lighting unit. The products listed are budget-friendly for the pockets of different potential users.
Features To Look For In Bicycle Lights
Before you invest in a new bike light, you might want to read our recommendations of the key features to look out for. Getting clear on what are your requirements before you make a purchase will ensure that you select the bike light that's best suited to you.
Long battery life: this is a significant factor every rider must consider. Typically, the longer a flashlights battery is, the longer it'll last concerning the operation. An LED light that runs for an extended period is more economical, especially when you're running over dark trail roads. LED lights with more extended batteries can support excellent power output without much 'low battery' warning, making them a better option always.
Water and Dust resistance: to experience the ideal road hike with your bike light, you will need a unit that has a high resistance to both water and dust. This is because rides don't happen only during moments of clear skies. Sometimes, the rain might fall unexpectedly, and this may affect the functionality of your light it isn't sturdy enough. Selecting a waterproof and dustproof unit enables you to enjoy your rides at any point in time, even during harsh weather conditions.
Mounting Options: there are various ways to mount a bike light. Some models can be installed onto your helmet, while others can be attached to your bike's handlebar. If you love to ride during the night, purchasing a lighting fixture that allows for both mounting options is advised. You can mount your rear bike lights in your pocket, on your pack or your seat post.
Recharging Abilities: to ensure maximum illumination at all times, you must opt for lights with rechargeable functions. These lights make use of lithium-ion batteries and are considered one of the most economical lighting systems in the world. A neat feature of these systems is a user's ability to select their expected illumination levels, whenever they please.
Light Sets: if you love to make significant investments, you can do this easily when purchasing lights for your bike. Bike light sets often provide lighting fixtures for the front, rear, and sides of your bicycle which is great for you especially during your night rides.
Types Of Bike Lights
High-output lights: to see where you're headed, high-output lights with a high number of lumens can be installed to your bike. These bike lights offer maximum illumination on the road and often have high-powered beams for those times you ride on roads with no street lighting.
Off-road Lights: these bike lights are often made available for mounting on your handlebar or helmet. They are expensive units that transmit a broader and brighter beam of light to make your trail more visible when you find yourself in totally dark areas. The run time of off-road lights is often limited, due to the operation power they require.
Front and Rear Safety Lights: help motorists easily see and acknowledge your presence, as this is the primary purpose of a safety light. Safety lights are suitable for both night-time and daytime use, and they feature various mounting options, just like off-road bike lights. These lights are generally less expensive and powerful than the high-output lights earlier discussed.
Sources:
LED - Wikipedia
Lithium-ion - Wikipedia
Sign Up Now
GET THE VERY BEST OF GEARHUNGRY STRAIGHT TO YOUR INBOX