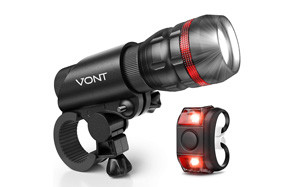 Vont Bike Light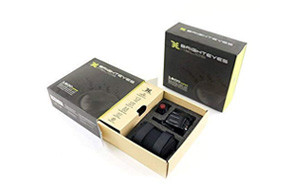 Bright Eyes Road Bike Headlight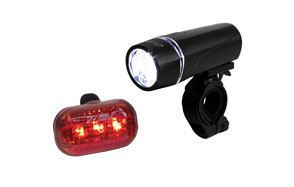 BV Bicycle Light Set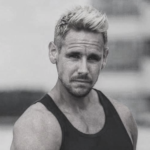 Looking for the best bike light to keep you safe on the road? If so, you have made it to the right place. There is no debating the importance of headlights and taillights, as well as which one of them needs more priority. The truth is, both lights are provided for your safety and visibility on the road, especially when you find yourself in heavy traffic. Each of these lights carries equal levels of importance and the specific roles they play to ensure that you're safe at all times. Sadly, the search for the best bicycle lights can be an arduous task for many; especially with the many brands, models and the various features on offer. That's why we have created this article that recommends eight of the best lights for all kinds of bikes, reviewing the many elements that cause them to stand out from the others being sold.
The Best Bike Lights
Bike Light Buying Guide
The following section of our buying guide has been created to answer all the questions you may have to enable you to purchase only the best bike light suited to your needs.

How We Chose Our Selection Of The Best Bike Lights
Brand - In this article, a broad range of products was recommended, and these products are members of world-renowned brands such as. These brands specialize in the testing and engineering of high-quality lighting units for gear such as bicycles.
Quality - The standard of construction, function, and durability was taken into great consideration, during the selection process of the best bike lights. All products featured in this article assure users of exceptional service and extended periods of usage, provided they are well maintained.
Features - There are many similar features possessed by different bike lights. From waterproof features to the level of brightness, all products included in our list have the standard features of every cycle lighting unit, with some additional features unique to their brand or model.
Reviews - The selection of the best types of any appliance is highly dependent on feedback from individuals who have used it before. Countless user reviews were analyzed from different sources, to provide accurate and adequate information on each product. User reviews provide both the good and bad sides of every product, making sure that you receive a well-rounded impression of how your preferred product works.
Price - The features of bicycle lights run through all models, with the determining factor for purchase being their prices. In most cases, the type of brand will determine the cost of your preferred lighting unit. The products listed are budget-friendly for the pockets of different potential users.

Features To Look For In Bicycle Lights
Before you invest in a new bike light, you might want to read our recommendations of the key features to look out for. Getting clear on what are your requirements before you make a purchase will ensure that you select the bike light that's best suited to you.
Long battery life: this is a significant factor every rider must consider. Typically, the longer a flashlights battery is, the longer it'll last concerning the operation. An LED light that runs for an extended period is more economical, especially when you're running over dark trail roads. LED lights with more extended batteries can support excellent power output without much 'low battery' warning, making them a better option always.
Water and Dust resistance: to experience the ideal road hike with your bike light, you will need a unit that has a high resistance to both water and dust. This is because rides don't happen only during moments of clear skies. Sometimes, the rain might fall unexpectedly, and this may affect the functionality of your light it isn't sturdy enough. Selecting a waterproof and dustproof unit enables you to enjoy your rides at any point in time, even during harsh weather conditions.
Mounting Options: there are various ways to mount a bike light. Some models can be installed onto your helmet, while others can be attached to your bike's handlebar. If you love to ride during the night, purchasing a lighting fixture that allows for both mounting options is advised. You can mount your rear bike lights in your pocket, on your pack or your seat post.
Recharging Abilities: to ensure maximum illumination at all times, you must opt for lights with rechargeable functions. These lights make use of lithium-ion batteries and are considered one of the most economical lighting systems in the world. A neat feature of these systems is a user's ability to select their expected illumination levels, whenever they please.
Light Sets: if you love to make significant investments, you can do this easily when purchasing lights for your bike. Bike light sets often provide lighting fixtures for the front, rear, and sides of your bicycle which is great for you especially during your night rides.
Types Of Bike Lights
High-output lights: to see where you're headed, high-output lights with a high number of lumens can be installed to your bike. These bike lights offer maximum illumination on the road and often have high-powered beams for those times you ride on roads with no street lighting.
Off-road Lights: these bike lights are often made available for mounting on your handlebar or helmet. They are expensive units that transmit a broader and brighter beam of light to make your trail more visible when you find yourself in totally dark areas. The run time of off-road lights is often limited, due to the operation power they require.
Front and Rear Safety Lights: help motorists easily see and acknowledge your presence, as this is the primary purpose of a safety light. Safety lights are suitable for both night-time and daytime use, and they feature various mounting options, just like off-road bike lights. These lights are generally less expensive and powerful than the high-output lights earlier discussed.
Sources:
LED - Wikipedia
Lithium-ion - Wikipedia