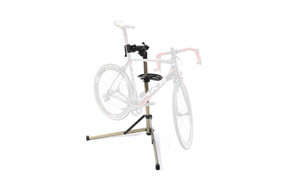 Bikehand Pro Mechanic Bicycle Bike Repair Stand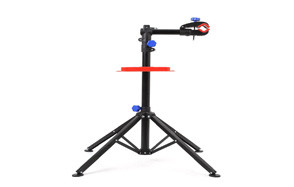 MVPower Pro Mechanic Bike Repair Stand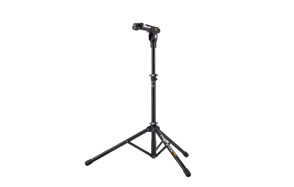 Topeak PrepStand Pro w/Scale Repair Stand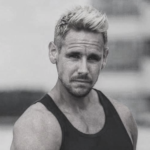 Whether you're an avid cyclist or just starting out, it's more than likely that your bike will need repairing at some point during its life. However, it doesn't mean a costly trip to the garage like a car would – repairing your bike or changing tires and other elements can be done by yourself, after a few tutorials! That's why we've outlined the best bike repair stands below, giving you options to choose from when making your decision. Having a bike repair stand can make even the smallest of repairs easier, as well as preventing any unnecessary damage to your bike. You've put a lot of time and effort into purchasing your bike – having a high-quality bike stand can help keep that value and make repairs that whole lot easier.
The Bike Repair Stand
Bike Repair Stand Buying Guide & FAQs
Whether you've recently bought a bike or have started getting into the habit of pulling your old one apart and adding new bits and pieces, a bike repair stand can be an essential asset to your workshop or garage, ensuring that you can see every mechanism working – and the ones that aren't. Our bike repair stands buying guide and FAQs section give you the information you need to make an informed decision on which is the right bike stand for you, without having to get your hands dirty (until it comes to repairing your bike, that is).
How We Chose Our Selection Of Bike Repair Stands
Price is an important point when it comes to any purchase. Before you set a budget in mind, take a look through our range and see how price affects the quality and the level of repair stand you can buy. We've included a range of prices within our recommended list, so that you can decide how much you want to spend and what kind of product you'll receive.
If you bike stand is poor quality, it might cause you more problems in the long run. We don't even want to think about that expensive bike that you've put your heart and soul into, crashing to the ground, as your repair stand can't hold the weight
Whether you have a mountain bike, BMX , road bike, or even an e-bike, you need to think about what you'll be using your bicycle stand for the most as this will affect your buying decision. Most stands have a maximum weight allowance and the heavier your bike, the more this can put a strain on the stand and cause problems.

Features To Look For In Bike Repair Stands
Choosing a bike repair stand doesn't have to be difficult, especially when you're equipped with the knowledge of what features to look out for. We've outlined these below.
Clamp Design – the clamp is one of the most important elements of your bike repair stand. This needs to be well padded, adjustable, with easy rotation, as well as looking good too. Some clamps don't always have a great rotation amount, which means that you might find it difficult to make some of those trickier repairs. How your bike is attached to the repair stand will make your task either super easy or super hard, so make sure you know how adjustable the clamp is, before you make the purchase.
Height Adjustment – if you know you have a few bikes that will need repairing, whether you're out on the road with your buddies or just in your garage at home, remember that some bike stands don't always come with easy height adjustment, so you might find yourself spending more time changing the height, than actually getting any riding or repairs completed. Ensure you look at the manufacturer's specification to see how adjustable your stand will be.
Bike Stability – one of the most important parts of buying a bike stand is ensuring that your bike will be stable and safe once attached. Your bike needs to be upright and not topple over, even when you're making the most robust of repairs. Different stands have different legs, whether they're a tripod or two-legged, read the reviews to see what experiences other customers have had. There are some stands that will be built with heavier bikes in mind, keeping them stable for longer. Think about the type of ground you'll be working on too. If you're out on the trails and have rocks and dirt beneath your feet, you need a stand that can adapt to that. If you know you'll only be making repairs in a garage with a flat floor, then you don't need to think about what the legs can do as much.

Portability and Setup – the heavier your stand, the more difficult it will be to transport from race to race, if that's what you need if for. You also need to think about how straightforward it is to set up and get going, as this can be an important factor when you're in the midst of trail riding or downhill mountain biking. Having a carry case can help, but bear in mind that the easier the stand is to setup and put away, the more likely it is that it won't be as durable as others on the market. It's all about making the right decision for you.
Extra features and accessories – some bike repair stands come with additional features and accessories and it's all about knowing which ones might be essential for you. These can include padded clamps to protect your bike's framework; carry cases so you can transport it easily; telescopic extensions for those intricate repairs; and even a magnetic tool tray so you don't lose those important bits and pieces.
Maximum capacity and durability – your bike stand will have a maximum weight limit and capacity, which means you need to do your research before you buy. If you invest in a piece of equipment that won't hold your future bikes, this might mean some accidents along the road. A bike repair stand is an investment in your bike, so ensure it's durable enough to hold the weight of your bike – and then some. High-quality materials and construction will ensure that your bike won't move an inch, but ensure you're buying from a recommended and experienced brand.

Types Of Bike Repair Stands
There are a few different types of bike repair stands and we've outlined a couple below that we've included in our buying guide. It's all about picking the most appropriate one for your needs.
Seat Post Clamping Stand – this kind of stand holds the bike via the seat post, which can appeal to some cyclists. However it does mean that you have to adjust the seat height, which although isn't the hardest task in the world, it can be annoying if you've perfected your seat height. However, the seat post is a lot easier and cheaper to replace than your bike frame, if damage is caused.
Bottom Bracket Mounting Stand – this type of stand appeals to those who don't wish to adjust their seat post on their bike, as it simply attaches to the bottom bracket. However, if you're clamp isn't padded this can cause damage to the paintwork, if you're not careful.
Bike Stand FAQ
Q: Are all bike stands adjustable?
A: No. Some can be wall mounted, which then means that's it in terms of height and adjustment. These tend to be for those quick fixes, by just placing the bike on them and making the change. However, if you're planning on working closely on your bike, then a self-standing bike repair stand is a better option, giving you the choice to adjust the height and position. All the stands we've included in our list are adjustable – but remember that some are more adjustable than others, whilst some take a while to change the height level. Always keep an eye out for the manufacturer's specifications.
Q: Do I need a bike stand to change a flat tire?
A: Although it's not necessary to have a bike work stand to repair a flat tire, it does help. When repairing a flat, you need to have the bicycle in an upright position. This can be achieved by resting the bike on it's saddle and handlebars, but this can damage them, which makes a bike stand much more appealing.

Q: Can I fix an e-bike on any bike stand?
A: The simple answer is yes – as long as your chosen repair stand can withstand a heavier weight. Keep and eye on the manufacturer's specifications and check your own bike's specifications too. The heavier your bike, the more like you are to have an accident. Buy a high-quality stand that will keep it secure.
Q: Can I fix an e-bike on any bike stand?
A: The simple answer is yes – as long as your chosen repair stand can withstand a heavier weight. Keep and eye on the manufacturer's specifications and check your own bike's specifications too. The heavier your bike, the more like you are to have an accident. Buy a high-quality stand that will keep it secure.