Best Bike Phone Mounts In 2022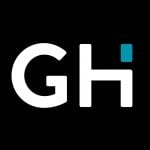 This product guide was written by GearHungry Staff
Last Updated
January 25, 2019
GearHungry Staff
GearHungry Staff posts are a compilation of work by various members of our editorial team. We update old articles regularly to provide you the most current information. You can learn more about our staff
here
.
GearHungry may earn a small commission from affiliate links in this article.
Learn more
Whether it's to listen to music or just to use the GPS, the mobile phone has slowly but steadily earned its place in a world where there is an increasing demand for cycling. Whether you cycle as your main means of transportation, an escape or a workout routine, having a phone handy is quite necessary to make the cycling process as modern as possible. And with a bike phone mount, you can take your cycling comfort to the next level. If you are convinced about the benefits and keen to get your hands on one, continue reading to find out the best bike phone mounts on the market.
The Best Bike Phone Mount
Roam Universal Premium Bike Phone Mount
Whether you want to keep track of the times you're hitting while riding, or you just want to listen to some jaunty tunes while riding, the Roam Universal Premium Bike Phone Mount is a phone that will not disappoint you. Keeping your mobile phone in your back pocket while riding is a common practice, but one that isn't advised. You could suffer from a broken screen, or your phone could fall out and fall on the road while riding. This is why you need a reliable phone mount that will ensure that you can make use of your phone while riding with no problems. What makes the Roam phone mount so unique is its ability to work with any phone under 3.5 inches in width. This means that it can handle most popular phones, including the iPhone X, iPhone XR, Samsung S9, and a host of other mobile devices.
On top of that, it also does an incredible job with most handlebars as it stays stable on most handlebars 7/8 – 1-¼ inches in diameter and can be used with both bicycles and motorcycles. Additionally, the grip is incredibly comfortable, thanks to the inclusion of premium plastic in the construction of this excellent phone mount. The Roam phone mount also features one of the largest clamps on the market, and with this, it can fit most handlebars, making riding while using your phone a very delightful experience. The manufacturer also promises a 100% money-back guarantee if you are unsatisfied with the product, and their return policy is not stringent, meaning that you can get a refund or a replacement with ease. Of all the phone mounts on this list, we would pick this as our top choice for any potential consumer. And for more must-have bike accessories, check out our selection of the best bike bells.
Key Features:
Capable of working with both bicycles and motorcycles
Comfortable grip for easy accessibility
Large clamp that can latch on to most handlebars
Sturdy construction with premium plastic
Specification:
Brand

Roam

Model

13

Weight

3.2 ounces
GUB Bicycle & Motorcycle Phone Mount
The strength of a phone holder is very important to any potential buyer as it affects the quality of any ride you take with the product. Therefore, it is helpful to know that your phone holder is sturdy, durable, and capable of handling most weather conditions. These are all qualities that you get when you purchase the GUB Bicycle & Motorcycle Phone Mount. The most crucial factor of this incredible phone mount is its compatibility with other phones. Buying a phone mount can be a tricky business as phones come in different shapes and sizes; this is why phone holders that can expand to take larger phones and are generally adjustable to fit many phone brands are so popular. You can now be on your merry way with your iPhone (X, XR, XS,) Samsung, Huawei, or any other mobile device you fancy with the confidence that you have a phone mount that will enable you to use the device effectively.
Furthermore, the mount is made from a sturdy aluminum alloy material that grasps your phone tightly and prevents it from falling over regardless of the speed you're on. If you are worried that such a secure grip could mean your phone could suffer some damage on the sides, you can rest easy as the phone mount features spongy material that protects your phone and prevents cracks while riding. Additionally, the design is also noteworthy as it allows the user to use the phone without any obstruction. Many phone mounts fall short in this area, and due to large borders, they can sometimes obscure your screen, but not the GUB phone mount. Along with a 360-degree rotation feature, the GUB phone mount makes a strong case as a top contender when deciding on a new phone mount to purchase.
Key Features:
Adjustable width which allows it to work with most phones
360-degree rotation which allows for the user to swivel the phone with ease
Made with strong aluminum alloy material
Can be used with both bicycles and motorbikes
Specification:
Brand

GUB

Model

GUB-PLUS6

Weight

7.2 ounces
Mongoora Bike Phone Mount
By their very nature, phone mounts are pretty dull in appearance. With all the things that go into making a phone mount effective, design and appearance can take a backseat most times. This is where the Bike Phone Mount for Any Smart Phone by Mongoora really shines. The phone holder comes with three distinct colored silicone bands that not only thoroughly secure your phone while you're riding but also give it a little pop of color that makes it feel personal to you. Pretty colors aren't all the Mongoora phone mounts have going for them, they are also compatible with most phones and can be used with a variety of devices as long as they are 3.7 inches in width. This makes it useful for a range of phones, including the most popular ones on the market like the iPhone X, or the Huawei Mate, or the Samsung series.
Add to this the ability of the mount to work with a myriad of handlebars for both motorbikes and bicycles, and you have a product that you also need to consider when talking about great phone mounts for bikes. The combination of metal and plastic that makes up this phone mount is of the highest quality, and due to that, you can rest easy knowing that your phone is in safe hands (or safe clamps.) That's not all; the Mongoora phone mount also allows you to use your phone with ease and grants you access to all parts of the phone with little to no obstruction.
Key Features:
Three colored silicone bands for a striking aesthetic
Sturdy construction for greater security
360-degree rotation
Compatible with all phones under 3.7 inches in width
Specification:
Brand

Mongoora

Model

Mongoora BM

Weight

3.2 ounces
Magnetic Car And Bike Phone Mount
This phone mount, albeit for cars, has made it onto this list for its efficiency and uniqueness when it comes to securing your phone in a moving vehicle. This product provides the all-around ease that users look for in a phone mount all wrapped up in a compact piece of equipment built for convenience. The fact that this phone mount is magnetic is the icing on the top of the cake, gone are the days that grips were used to hold a phone in place, the inbuilt magnet makes it easier to secure the phone, thus eliminating the possibility of the phone falling down and in turn, sustaining any damage. The fact that it can easily rotate makes it easy to manipulate even while the vehicle is in motion and as such limits the number of phone-related car accidents or car related phone accidents. This is because the base of the phone mount is sturdily fixed to the air vent of the vehicle and as such, it remains stationary in the position the user prefers no matter how much movement is involved.
There may be doubts about how the magnets incorporated in the device affect the mobile phones themselves, but the good news is that the magnetic technology is totally safe to use and no harm will be sustained by the smartphone. Not only is it safe, but it is also as sturdy as can be; fashioned with carbon steel plates, these phone mounts are designed with 'powerful holding power' in conjunction with technology that absorbs magnetic instability. All in all, this a very easy device to use, there are no complicated guidelines or do's and don'ts; all the user needs to do is to place the phone close to the mount and the rest is in the ball court of the WizGear Universal Bite-Lock Air Vent Magnetic Phone Car Mount Holder. This also makes a perfect gift for mountain bikers in your life.
Key Features:
Compact size
Bite lock that provides a sturdy grip on the airlock
Sturdy magnetic mount
Immovable rubber base in conjunction with a powerful magnetic head for holding smartphones.
Specification:
Brand

WizGear

Model

Magnetic car mount -Bite-Lock

Weight

3.52 ounces
Easy to use and set up
Groundbreaking bite lock technology that ensures total phone safety
Affordable and accessible
The durability of the product is questionable
Poor design due to faulty clamps
Unable to hold heavyweight phones
Wallfire Bike Phone Mount Bag
This bike phone mount has definitely earned its place on this list, this highly efficient model has everything a cyclist needs to enjoy his/her phone to the fullest. First, it is easy to install on any handlebar thanks to the sturdy velcro closure strap, which has the added advantage of being adjusted to fit perfectly on the handlebars. In addition to that, this Wallfire Bike Phone Mount Bag also supports handsfree usage.
One thing that makes this particular device stand out among the rest is its total capacity; in addition to the actual phone, there are a number of things that can be stored inside this device. Users can also place power banks, spare bike lamp batteries or even emergency tools in it, as such, this multifaceted device opens the doors of new possibilities when it comes to bike phone mounts.
When using this product, one can be rest assured concerning the overall safety of their mobile phones, not only is it as sturdy as they come, but it also has a waterproof zipper which protects the phone against the elements, come rain or sunshine; it also comes with a sunshade/visor which helps with the overall view of the phone's display screen, so say goodbye to all that squinting and looking for the right angle. To top it all off, this bike phone holder allows for touch operations on mobile phones with the bag on. If you love riding a bike, make sure you equip your bike with a good bike light from our list, as well.
Key Features:
High sensitivity CPU touch screen
Inbuilt sunshade/visor
Touch screen
Compact size
Specification:
Brand

Wallfire

Weight

4.8 ounces
Easy to use and install
Large capacity to store useful items other than mobile phone
Extra protection against the elements with waterproof zipper and sun shades/visor
Some users commented that it was a good product with a poor design
Not the perfect fit for all bikes
Extra heating for the phone makes it heat up
GUB Mountain Bike Phone Mount
This is another bike phone mount that has definitely been tried and tested, its aluminum alloy frame makes it one of the sturdiest pieces of equipment on the market, this does not take out of the general stylishness of the device itself as it is said to be fashionable and simple. It is truly as practical as they come, which means you can say goodbye to the days it was unsafe to handle a mobile device while out on the open road as this phone mount can be fixed both vertically and horizontally according to the user's preference. It also allows for the adjustment of the display to the most suitable angle, making way for safe hands-free phone access while on the road.
The safety of any given mobile phone is completely guaranteed when using the GUB mountain bike photo mount and to top it all off it has multiple protection in the form of four edges designed with eagle claws, and an embedded cross-shaped structure which enables it to fit into its given pedestal. That is not even the end of it; this device equally has a cushioning adhesive patch for its clamp embedded in order to reduce vibrating movements in addition to any phone surface scratches caused by the latter. So, you see, if there is a safety issue when it comes to bike phone mounts, the manufacturers of this stellar product have got it completely covered. The cherry on top of all this is that this device is that it has easily adjustable settings seeing as it is universally compatible; fit for both mobile phones and GPS models within the width of 2.17 inches to 3.94 inches. If you were wondering, that covers a whole lot of ground; both Apple and Android cell phones as well as GPS' fit into this range. Be sure to also check out guide to the best bike locks for more great bike products like this.
Key Features:
Aluminum alloy frame
Cushioning adhesive patch for clamp
Edges designed with eagle claws
A cross-shaped structure designed to fit on a pedestal for sturdy fitting
Specification:
Brand

GUB

Weight

4.5 ounces
Easy tool-free installation
Universally compatible with phone models
Multiple protections
Some users pointed out that they could not solely depend on this device
May not have a firm grip on big phone models
Complaints that this model cannot handle the vibrations of a bicycle in movement
Visnfa New Bike Phone Mount
This is the newest version of this stellar device and you best believe that it comes with new and improved features to make any bikers total experience as memorable as can be. The Visnfa New Bike Phone Mount comes in an x-shaped design that allows for four corners of stainless steel clamps which in turn hold on to any mobile device ensuring the complete safety of any given mobile phone or GPS device. As you may have guessed., there is more to the four steel clamps than what meets the eye, the switch controls the four arms open and this mechanism is useful for both adjusting the size of the device to fit different phone sizes as well as for securing mobile phone in place while the bike is in and out of motion.
With most of these devices, durability is a big issue, but this new and improved version has got that front covered with its highly elastic clockwork to automatic contraction clamp arms. This mechanism makes the overall usage of this bike phone mount as convenient as possible for cyclists and bikers as a whole. Not only is it easy to use but it is also easy to install on any bike handle once the lock nut is located, in addition to that it is compatible with any device which falls between the range of four to seven inches.
This device pretty much does all the work for you. The extra plus side here is that there is a 12-month guarantee on this product and as such, it can be returned easily if the user is unsatisfied with it. Find more amazing products like this by checking out our guide to the best car bike racks.
Key Features:
Four stainless steel clamp arms with support corners
Super durable and Hyperelasticity Clockwork to Automatic contraction clamp arms
Switch control connected to clamp arms
Locknut for easy installation on the bicycle handlebar
Specification:
Brand

visnfa

Weight

4.8 ounces
12 months guarantee in the case that the user is unsatisfied with the product
Easy tool-free installation
Totally upgraded for user convenience
Not as affordable as its counterparts
Not a perfect fit for most bike handlebars
This bike phone holder is not easily disengaged from the bike handlebar
Gearlock Out Front Bike Mount with Aerodynamic Design
This particular item has made it on to this list of best bike phone mounts for viable reasons, take for instance its fiberglass core which makes this device highly resistant to extreme conditions, be it terrain or element related, at the same time remaining as light as possible for convenient use. Another unique attribute of the Gearlock Out Front Bike Mount is that it has an aerodynamic build and as such carries out every ride at a high performing level; in addition to that, it has an easy to execute one-click system that is powered by an ergonomic mechanism which protects the phone all round and enables the user to have easy access it before, during and after rides.
The issue of bike mounts being incompatible with the bike handles is not even an issue in this case because in the event that the size of the handlebar is below 31.8mm, there is the included spacer which can bridge that gap. This piece of equipment takes further takes the issue of compatibility to a whole new level as it has a universal mount adapter which can be used in conjunction the user's current case to make proper use of the Gearlock mount solution.
Key Features:
One-click locking system
Aerodynamic build
Universal compatibility
Compact size
Specification:
Brand

Spigen

Weight

3.2 ounces
Easy to use
Completely adjustable angle for user comfort
Bulk-free
Not as affordable as its counterparts
Not compatible with older model phone cases
Installation may be a bit tricky
Bike Phone Mount Buying Guide and FAQ
How We Chose Our Selection Of Bike Phone Mount
Compiling this list was no easy feat, be rest assured that there were a number of factors that had to be taken into consideration in order to pick our selection of bike phone mount, here are the key factors:
Brand - Brands go a long way in shaping the way we think about or completely perceive a product as a whole, this is probably because different brands set standards to which their products typically adhere to. As such, when picking the best bike phone mount, we had to consider brands that are well-known for producing sturdy and long-lasting bike phone mounts as a whole. Just to mention a few; Gearlock, Wallfire, Stoon, and TaoTronics are all big names when it comes to this particular bike accessory and you best believe that they live up to their names.
Reviews - Customer reviews have become the one true way to find out whether the product truly does live up to its expectations. Of course, companies will have totally good things to say about their products, at the end of the day they need to make a certain number of sales to keep their businesses afloat as well as turn a profit, as such one must look to the testimonies of every user to find out the truth. No product is completely perfect, but all the ones that made it to this compilation definitely have the pros outweighing the cons and as such, you can rest assured that you are getting a stellar product.
Price - Everyone has different capacities when it comes to money and as such, the products on this list include items with prices that range from high to low. There is no way that you will look through this selection without finding something within your range and of pretty good quality too.
Features To Look For In Bike Phone Mounts
Just as there are different phones and bikes, there are different bike phone mounts that match their features, hence, when you are in the market for a new bike phone mount here are some things you should use as a reference point.
Compatibility - When it comes to a bike phone mounts, there are so many layers to compatibility as a whole. You have to ask yourself two questions; will this fit your phone screen size, and will it fit on your handlebar? These are things that have a wide range of sizes and as such buying the wrong one could result in the damage or the loss of your mobile device altogether, not to talk of the dissatisfaction that comes with buying something you need but cannot use. Checking the statistics to ensure compatibility is definitely at the top of the list of things that need to be done before making this purchase.
Materials - This is not only a matter of preference when it comes to bike phone mounts but also one of safety and durability in a nutshell. Some materials are not sturdy enough to stand the test of time talk less of a really bumpy ride, some are too aggressive and as such, the phone or GPS device may receive some of the worst scuffs and scratches yet. When in the market for a bike phone mount, it is wise to pick one made of materials that will enhance the longevity and safety of your mobile device. They also need to last long seeing as no one wants to break the bank on account of bike phone mounts.
Visibility - One of the main uses of a bike phone mount is to keep the phone visible with as little manipulation by the user as possible, this purpose would be completely defeated if the user were unable to see the phone or GPS. Thus, it is wise to check for models that place emphasis on how well the viewer can see the phone itself.
Types Of Bike Phone Mounts
For the layman, a bike phone mount is simply a bike phone mount, but in actuality, there are different types, hopefully, this sheds adequate light on them.
Case and mount - The name is pretty self-explanatory; this type of bike phone mount comes along with a case for the phone and as such, these are pretty phone-specific. Having these cases attached is most advantageous as it does provide additional protection for the phone and makes it easier for it to be held in place.
Universal bracket - This type of phone mount is quite prominent in the market; it allows the user to adjust the bracket to fit whatsoever phone they have.  Some of these devices have wider ranges of size than others do, but all in all, there is a limit to how adjustable they are as a whole.
Frame bag - This usually comes in the form of a pouch that you can fit your phone alongside other items into and then, in turn, attach to your handlebar for hands-free use while in motion. They are a little snugger for the phones as they totally encase them and as mentioned earlier, can be used to store other useful cycling related items.
Bike Phone Mount FAQ
Q: Why Use A Bike Phone Mount?
A: There are a number of reasons why bike phone mounts have become popular. In this digital age being without a phone even if it's for a while can prove to be quite the hassle. In addition to this here are a few reasons that bike phone mounts have become a thing.
Safety and accessibility: Admit it, even when you are cycling, and a phone call comes in there is that urge to pick it right up there and then. This can be very unsafe both for the rider and the phone itself, but bike phone mounts eliminate that concern by holding the phone in place while you go about your call answering business. It also makes it easy for you to perform other phone related actions totally hands-free without jeopardizing your safety.
Comfort: Gone are the days of stuffing your phone in your pocket or bringing along a bag to place it in, now you can have it attached to your bike as if it was inbuilt.
Sources:
Carbon Steel - Wikipedia
Aerodynamics - Wikipedia
Human factors and ergonomics - Wikipedia
Sign Up Now
GET THE VERY BEST OF GEARHUNGRY STRAIGHT TO YOUR INBOX