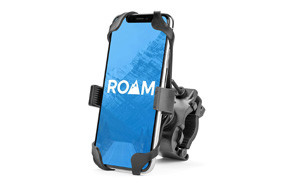 Roam Universal Premium Bike Phone Mount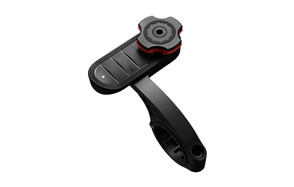 Gearlock Out Front Bike Mount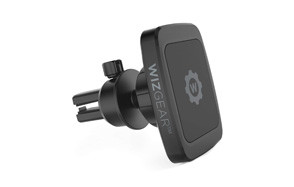 Magnetic Car And Bike Phone Mount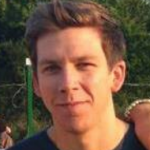 Whether it's to listen to music or just to use the GPS, the mobile phone has slowly but steadily earned its place in a world where there is an increasing demand for cycling. Whether you cycle as your main means of transportation, an escape or a workout routine, having a phone handy is quite necessary to make the cycling process as modern as possible. And with a bike phone mount, you can take your cycling comfort to the next level. If you are convinced about the benefits and keen to get your hands on one, continue reading to find out the best bike phone mounts on the market.
The Best Bike Phone Mount
Bike Phone Mount Buying Guide and FAQ
How We Chose Our Selection Of Bike Phone Mount
Compiling this list was no easy feat, be rest assured that there were a number of factors that had to be taken into consideration in order to pick our selection of bike phone mount, here are the key factors:

Brand - Brands go a long way in shaping the way we think about or completely perceive a product as a whole, this is probably because different brands set standards to which their products typically adhere to. As such, when picking the best bike phone mount, we had to consider brands that are well-known for producing sturdy and long-lasting bike phone mounts as a whole. Just to mention a few; Gearlock, Wallfire, Stoon, and TaoTronics are all big names when it comes to this particular bike accessory and you best believe that they live up to their names.
Reviews - Customer reviews have become the one true way to find out whether the product truly does live up to its expectations. Of course, companies will have totally good things to say about their products, at the end of the day they need to make a certain number of sales to keep their businesses afloat as well as turn a profit, as such one must look to the testimonies of every user to find out the truth. No product is completely perfect, but all the ones that made it to this compilation definitely have the pros outweighing the cons and as such, you can rest assured that you are getting a stellar product.
Price - Everyone has different capacities when it comes to money and as such, the products on this list include items with prices that range from high to low. There is no way that you will look through this selection without finding something within your range and of pretty good quality too.

Features To Look For In Bike Phone Mounts
Just as there are different phones and bikes, there are different bike phone mounts that match their features, hence, when you are in the market for a new bike phone mount here are some things you should use as a reference point.
Compatibility - When it comes to a bike phone mounts, there are so many layers to compatibility as a whole. You have to ask yourself two questions; will this fit your phone screen size, and will it fit on your handlebar? These are things that have a wide range of sizes and as such buying the wrong one could result in the damage or the loss of your mobile device altogether, not to talk of the dissatisfaction that comes with buying something you need but cannot use. Checking the statistics to ensure compatibility is definitely at the top of the list of things that need to be done before making this purchase.
Materials - This is not only a matter of preference when it comes to bike phone mounts but also one of safety and durability in a nutshell. Some materials are not sturdy enough to stand the test of time talk less of a really bumpy ride, some are too aggressive and as such, the phone or GPS device may receive some of the worst scuffs and scratches yet. When in the market for a bike phone mount, it is wise to pick one made of materials that will enhance the longevity and safety of your mobile device. They also need to last long seeing as no one wants to break the bank on account of bike phone mounts.
Visibility - One of the main uses of a bike phone mount is to keep the phone visible with as little manipulation by the user as possible, this purpose would be completely defeated if the user were unable to see the phone or GPS. Thus, it is wise to check for models that place emphasis on how well the viewer can see the phone itself.

Types Of Bike Phone Mounts
For the layman, a bike phone mount is simply a bike phone mount, but in actuality, there are different types, hopefully, this sheds adequate light on them.
Case and mount - The name is pretty self-explanatory; this type of bike phone mount comes along with a case for the phone and as such, these are pretty phone-specific. Having these cases attached is most advantageous as it does provide additional protection for the phone and makes it easier for it to be held in place.
Universal bracket - This type of phone mount is quite prominent in the market; it allows the user to adjust the bracket to fit whatsoever phone they have.  Some of these devices have wider ranges of size than others do, but all in all, there is a limit to how adjustable they are as a whole.
Frame bag - This usually comes in the form of a pouch that you can fit your phone alongside other items into and then, in turn, attach to your handlebar for hands-free use while in motion. They are a little snugger for the phones as they totally encase them and as mentioned earlier, can be used to store other useful cycling related items.

Bike Phone Mount FAQ
Q: Why Use A Bike Phone Mount?
A: There are a number of reasons why bike phone mounts have become popular. In this digital age being without a phone even if it's for a while can prove to be quite the hassle. In addition to this here are a few reasons that bike phone mounts have become a thing.
Safety and accessibility: Admit it, even when you are cycling, and a phone call comes in there is that urge to pick it right up there and then. This can be very unsafe both for the rider and the phone itself, but bike phone mounts eliminate that concern by holding the phone in place while you go about your call answering business. It also makes it easy for you to perform other phone related actions totally hands-free without jeopardizing your safety.
Comfort: Gone are the days of stuffing your phone in your pocket or bringing along a bag to place it in, now you can have it attached to your bike as if it was inbuilt.
Sources:
Carbon Steel - Wikipedia
Aerodynamics - Wikipedia
Human factors and ergonomics - Wikipedia