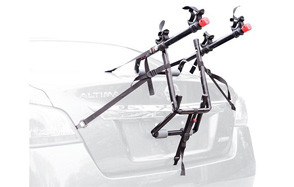 Allen Sports Deluxe Trunk Mounted Bike Rack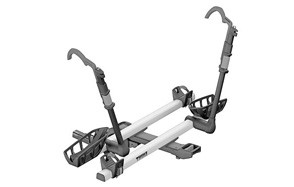 Thule T2 Pro XT 2 Bike Rack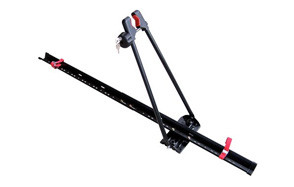 Swagman Upright Roof Mount Bike Rack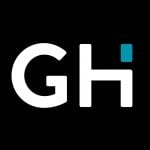 Bringing your bike with you when you travel or go camping is more involved than taking your coolers. You need to make sure whatever bike rack you use is compatible with your bike and won't damage your car, SUV or other vehicle in the process. Because not every bike rack is universal (and even some of those that claim to be are not) finding the right bike rack can be tricky. So we've done the research for you. Below are the best car bike racks on the market today.
The Best Car Bike Rack
Car Bike Rack Buyer's Guide
How We Chose Our Selection of Car the Best Car Bike Racks
Following are some of the things we looked at when selecting car bike racks for this list.
Brand - While the brand alone is not always indicative of quality companies that have been making racks for decades likely have pretty good idea what they're doing. That said there are so many young talented designers, engineers and startup owners out there today that we don't close the door on any potential source of a good quality rack.
Reviews - The Internet is a teeming hive of opinions with everyone tossing in their two cents about this product or that. While a diversity of opinions is always a good thing the fact is that it's simply not wise to give too much weight to customer reviews. Simply because you don't know the source. So we'll read what people have to say, take their points under advisement and then check out the product ourselves and make our own determination.
Quality - Many of us here have bike racks and have been through the car bike rack selection process. It it's taught us anything it's that a car bike rack that might look just fine from a distance may not stand up to close inspection. We look at welds, clamps, foam padding, the strength of the steel tubing used, the quality of the plastics and the quality of the restraining straps. We look at the clips that attach those straps to the trunk or bumper and we look at how the bike sits in the rack both by itself and when there are multiple bikes on it. All of these things and more are indicators of quality.
Price - We're big believers in value. If a thousand dollar rack is great but there's one 1/10th the price that is nearly as good, it's a far better value and we'll take that every time. However, sometimes you very much get what you pay for which means that sometimes that really expensive rack is just head and shoulders above the competition.

Features To Look For In Bike Racks
Does it protect your vehicle? - The litmus test of any bike rack is whether or not any of its component parts scratch or otherwise damage your vehicle while you travel. If it does or it seems upon inspection of the rack that it might, you should take a pass.
Does it protect your bike? - Just as important as protecting your car is protecting your bike and its paint job. If the clamps holding the bike actually embrace elements of the frame those clamps need to be lined with a soft material that has no chance of scratching your bike. If the clamps are not made of a scratch proof material you should look for another rack.
Weight - Most every trunk mounted rack has foam padding to protect the paint job on your car. But if the rack itself is too heavy you run the risk of putting a discrete (or not so discrete) dent in your trunk when the rack is fully loaded with bikes. So the lighter the rack the better for trunk mounted units.
Adaptability - Not all racks will fit all passenger vehicles. We, however, are partial to ones that will fit as many as is practically possible. Even something as seemingly specialized as the Lenox Hitch Mount Bike Rack will fit any type of car that has a class III or IV trailer hitch. So it's actually quite adaptable.
Overall construction - The rack needs to be well engineered, well-built and able to stand up to the elements. Cheap metals, plastic where there should be metal and less than spectacular foam padding to protect the car are all things you should look at. As are the quality of any welds, the quality of any restraining straps and whether the adjustment mechanism is smooth or clumsy.
How much it costs - If money is no object for you that's great. Most of us mortals though don't have a grand to drop on a bike rack. While that thousand dollar rack may be the gold standard chances are there's a $50 or $60 rack somewhere that will do nearly as good a job.

Types of Car Bike Racks
While it might seem like there are thousands of kinds of car bike racks out there, in reality, they pretty much all fall into one of 4 essential categories. They are:
Trunk mounted racks - These are the most popular type of car bike rack sold today and for a number of very good reasons. They're affordable, they can be installed and removed very quickly and you don't have to worry about getting your bike up and down from the roof: a practice that has led to innumerable scratched paint jobs. Trunk mounted bike racks can be stored away in the house or in the trunk until you need them and they typically come pre-assembled and ready to go. The only real potential downside of this type of rack is that the bikes may block your rear view mirror or get stolen if you don't use a bike lock.
Roof mounted bike racks - Most roof mounted car bike racks attach to the crossbars that either came with your car or which you installed to carry your surfboard or whatever. Some come pre-assembled while others require some work. The roof mounted bike rack has the advantage of keeping your rear window clear so you can see what's behind you when you're driving. Some also have a bike lock. You won't have to remove you bike seats either because you fear they might get nabbed while you're in the store. At the same time, as we mentioned, getting your bike up and down from the roof can be a perilous endeavor unless you are tall and in great shape.
Hitch mounted bike racks - The hitch mounted bike rack is a relatively new invention. It makes use of your existing trailer hitch and repurposes it as a bike rack That is, it plugs directly into the receiving end of your trailer hitch and uses it to create a stable platform for storing your bikes. This type of rack is very sturdy and can typically hold 140 or more pounds of bicycle without breaking a sweat. It also keeps your bikes well away from the car so there is no chance of accidentally scratching the paint job. The hitch rack also leans back out of the way to allow you access to the trunk or the back of your SUV. Most hitch bike racks will fit into any class III or class IV trailer hitch.
Truck bed racks - These are not as popular as some of the best car bike racks but only because fewer people own pickups and most of the ones that do use them for work. Still the truck bed bike rack can come in handy, particularly when you want to transport several bikes. They sit up toward the front of the truck bed so the bikes enjoy the added safety of being on the rack and in the bed of the truck at the same time.