Best Car Bike Racks in 2022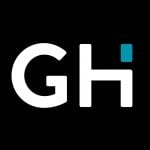 This product guide was written by GearHungry Staff
Last Updated
July 30, 2018
GearHungry Staff
GearHungry Staff posts are a compilation of work by various members of our editorial team. We update old articles regularly to provide you the most current information. You can learn more about our staff
here
.
GearHungry may earn a small commission from affiliate links in this article.
Learn more
Bringing your bike with you when you travel or go camping is more involved than taking your coolers. You need to make sure whatever bike rack you use is compatible with your bike and won't damage your car, SUV or other vehicle in the process. Because not every bike rack is universal (and even some of those that claim to be are not) finding the right bike rack can be tricky. So we've done the research for you. Below are the best car bike racks on the market today.
The Best Car Bike Rack
Allen Sports Deluxe Trunk Mounted Bike Rack
Some bike racks seem big enough to carry the space shuttle. Not the Allen Sports Deluxe Trunk Mounted Bike Rack however. It's a lean, mean bike carrying machine that you can install by yourself in under a minute. And you won't need any tools or a degree in engineering. It's compatible with most models of SUV, sedan, hatchback or minivan. The heart of the Allen Bike Rack is the patented restraint system that consists of 5 individual tie downs. All you do is place the rack over the trunk, attach the two top restraints then the bottom restraint and then the two side restraint straps. Pull them all tight and you're ready to go. The unit comes fully assembled with 4 generous foam pads to protect the car and the narrow set carry arms are designed to accommodate almost every size bike. Don't forget to also bring your bike lock, so you can secure your bike wherever you go. 
Key Features:
Multiple tie downs for each bike
70 pounds maximum carrying capacity
Comes fully assembled
Weight 8.2 pounds
Specification:
Brand

Allen Sports

Model

102DN

Weight

7.5 pounds
Really can be set up in less than a minute
One of the most versatile and affordable bike racks available
Tool-less installation is a big plus
Thule T2 Pro XT 2 Bike Rack
The Thule T2 Pro XT 2 is the Audi of bike racks; a beautifully engineered, high performance example of what can be achieved when people put their minds to something. The only thing that prevents this from being our best choice is the price. But if you don't mind dropping more on your bike rack than you may have spent on your bike then the T2 Pro XT 2 Bike Rack should be on your shopping list. Your bike rides in regal splendor on a platform that extends out from the rear of your car. The rack itself never comes in contact with your vehicle's paint job nor does it do a grab and scratch on your bike frame. Emphasis instead is on restraining the bike by way of the wheels. The T2 can accommodate up to 4 bikes (depending on size) with a total load capacity of an amazing 120 pounds. Easy to install and easy to use. Make sure you also check our guide to the best roof racks.
Key Features:
Tool free AutoAttach system
Can be scaled to accommodate up to 4 bikes
Eliminates contact with frame and car paint job
Weight 52 pounds
Specification:
Brand

Thule

Model

Thule

Weight

62.7 pounds
Remarkably easy to set up and remove
Keeps bikes and car separate
One of the highest carrying capacities out there
Thule UpRide Universal Bike Rack
The Thule UpRide Universal Bike Rack is an ingenious, lightweight roof rack for your bicycle that sets up in minutes and is a safe for your car as it is for your bike. It will accommodate most 20-29" wheel bikes with tires as much as 3 inches in diameter. This is a universal bike rack in the sense that it will work with nearly every type of private vehicle from sedans to SUVs to hybrids. The bicycle restraint system doesn't contact the beautiful paint job on your frame but instead grabs secure hold of the wheels, twice in front and once in the back. The icing on the cake is the built in cable bike lock that makes sure that if you need to stop into the store that your bike is still there when you come out.
Key Features:
Doesn't harm even the finest paint job
Sets up in just minutes without exotic tools
Compatible with Thule T-Tracks and SquareBar systems
Weight 18.5 pounds
Specification:
Brand

Thule

Model

599000

Weight

18.5 pounds
Accommodates an incredible variety of bikes
The rack never actually makes direct, supportive contact with the frame
The built in bike lock is a big plus
Bike can tilt a bit on corners
Swagman Upright Roof Mount Bike Rack
No one is going to call the Swagman Upright Roof Mount Bike Rack elegant. But they will call it other things like effective, lightweight, affordable and innovative. The Swagman can be used with Yakima, OEM and Thule roof bars up to 3 inches wide. Unlike some racks that weigh 50 pounds and more the Swagman tips the scales at a svelte 5 pounds and costs less than a pair of jeans. The concept is extremely simple with a single track running the length of the bike. The wheels sit in this track and are strapped down firmly. The main restraint element is a U-shaped metal tube with a clamp at the top that grabs your bike by the downtube and holds it fast while it rides atop your car. Don't forget to also check our top car wax review, to treat your car. 
Key Features:
1 unit per bike.
Downtube clamp acts as bike lock
No need to remove saddles or seats
Weight 5 pounds
Specification:
Brand

Swagman

Model

64720

Weight

5 pounds
Tool free assembly is fast and easy
Can be scaled to hold more than 1 bike
High degree of compatibility with various roof bars
You'll need help holding the bike while you secure it
Tyger Trunk Mount Bicycle Rack
The Tyger Auto Deluxe 1 Bike Trunk Mount is compatible with the full range of domestic vehicles and sets up in about a minute. It does a better job than most adapting to the more or less vertical tail end of the SUV but doesn't shy away from other vehicles styles either. The Tyger is lightweight, rust resistant won't scratch your paint job and can be tucked away in the car after you remove the bike. Everything from the 4 restraining straps to the bike cradles are simple and strong and the rack comes with a limited lifetime warranty from the manufacturer.
Key Features:
Arrives fully assembled, ready to install
Copious padding protects your vehicle
Holds 1 bike
Weight 8.9 pounds
Specification:
Brand

Tyger Auto

Model

TG-RK1B204B

Weight

8.9 pounds
Simple and affordable like a bike rack should be
Folds down quickly for easy transport
Great for lone wolves
Make sure the rack isn't covering your license plate
The Bell Cantilevered Trunk Bike Rack is engineered to fit a wide variety of trunk styles and sizes and also to attach with rock solid certainty to the back of your SUV or hatchback. The Bell Trunk Rack is lightweight, easy to deploy and, like several other racks on this list, is secured by way of adjustable restraining straps. The Bell Trunk Rack bike cradles are firm yet gentle on your bike and keep the bikes effectively separated. The cantilever allows for quick, sure adjustment of the bike rack angle and the durable foam pads mean your car is never in danger of scratches or dents.
Key Features:
Easily accommodates as many as 3 bikes
6 restraining straps hold the rack firm
Comes pre-assembled ready to go
Weight 11.8 pounds
Specification:
Brand

Bell

Model

7016046

Weight

12 pounds
The rack holds a variety of bike sizes from 12" to 29"
Total carrying capacity of 80 pounds
Holds bikes securely and separately from each other
If transporting 3 bikes one should be a kid's bike
Allen Sports 4-Bike Hitch Racks for 2 in. Hitch
The Allen Sports 4-Bike Hitch Rack is one of the most popular car bike racks on Amazon. The reason is pretty simple – it's super easy to install and it's completely solid. No longer will you have to spend an hour attaching your bikes and then spend the whole car journey looking nervously in the rear-view mirror. Just slot this bike rack into a two-inch receiver hitch and you're good to go (check the size of your receiver hitch before you buy, you might need to have it changed). 
Each bike has an individual tie-down system that can accommodate most frame types. It securely fastens each bike into position and stops them from wobbling about, giving you peace of mind. Plus, the carry arms can be folded down when you're not using them, so you can keep the rack on all the time. 
Key Features:
Fits a two-inch hitch 
Fits four bikes 
Individual tie-down system 
Quick-install hitch 
Carry arms fold away 
Tilt-away main mast 
Max weight capacity – 140lbs
Specification:
Brand

Allen Sports

Model

QR 4-bike
Super easy to install 
Easy to fold away
No wobble design
Customer service isn't great
Ikuram 4 Bike Rack Bicycle Carrier Racks
Next up, we've got another four bike rack that fits into a two-inch hitch. Made from steel, it can handle up to 140lbs, so it's perfect for all types of bicycles (except for electric bikes). One of the things we really like about this Ikuram Bike Rack is that it has padded bike cradles. That means you can confidently place your pride and joy onto the rack, without worrying about it getting scratched. If you've spent a lot of money on your bike, you don't want to scratch the frame on your first trip. 
Other features include a tilt-down function that lets you easily access your boot whilst the bike rack is fitted, reflectors on the tail light plugs for safety, and an extra strap for backup. All of this is protected by Ikuram's Lifetime Warranty, which means you can buy with confidence.
Key Features:
All-steel construction 
Fits a two-inch hitch 
Fits four bikes 
Padded bike cradles 
Tailpipe plug reflectors 
Extra backup strap 
Lifetime warranty
Specification:
Brand

Ikuram

Weight

24.4 pounds
Easy to install 
Doesn't scratch your frame 
Lifetime warranty protection
Car Bike Rack Buying Guide
How We Chose Our Selection of Car the Best Car Bike Racks
Following are some of the things we looked at when selecting car bike racks for this list.
Brand - While the brand alone is not always indicative of quality companies that have been making racks for decades likely have pretty good idea what they're doing. That said there are so many young talented designers, engineers and startup owners out there today that we don't close the door on any potential source of a good quality rack.
Reviews - The Internet is a teeming hive of opinions with everyone tossing in their two cents about this product or that. While a diversity of opinions is always a good thing the fact is that it's simply not wise to give too much weight to customer reviews. Simply because you don't know the source. So we'll read what people have to say, take their points under advisement and then check out the product ourselves and make our own determination.
Quality - Many of us here have bike racks and have been through the car bike rack selection process. It it's taught us anything it's that a car bike rack that might look just fine from a distance may not stand up to close inspection. We look at welds, clamps, foam padding, the strength of the steel tubing used, the quality of the plastics and the quality of the restraining straps. We look at the clips that attach those straps to the trunk or bumper and we look at how the bike sits in the rack both by itself and when there are multiple bikes on it. All of these things and more are indicators of quality.
Price - We're big believers in value. If a thousand-dollar rack is great but there's one 1/10th the price that is nearly as good, it's a far better value and we'll take that every time. However, sometimes you very much get what you pay for which means that sometimes that really expensive rack is just head and shoulders above the competition.
Features To Look For In Bike Racks
Does it protect your vehicle? - The litmus test of any bike rack is whether or not any of its component parts scratch or otherwise damage your vehicle while you travel. If it does or it seems upon inspection of the rack that it might, you should take a pass.
Does it protect your bike? - Just as important as protecting your car is protecting your bike and its paint job. If the clamps holding the bike actually embrace elements of the frame those clamps need to be lined with a soft material that has no chance of scratching your bike. If the clamps are not made of a scratch-proof material you should look for another rack.
Weight - Most every trunk-mounted rack has foam padding to protect the paint job on your car. But if the rack itself is too heavy you run the risk of putting a discrete (or not so discrete) dent in your trunk when the rack is fully loaded with bikes. So the lighter the rack the better for trunk-mounted units.
Adaptability - Not all racks will fit all passenger vehicles. We, however, are partial to ones that will fit as many as is practically possible. Even something as seemingly specialized as the Lenox Hitch Mount Bike Rack will fit any type of car that has a class III or IV trailer hitch. So it's actually quite adaptable.
Overall construction - The rack needs to be well-engineered, well-built, and able to stand up to the elements. Cheap metals, plastic where there should be metal, and less than spectacular foam padding to protect the car are all things you should look at. As are the quality of any welds, the quality of any restraining straps and whether the adjustment mechanism is smooth or clumsy.
How much it costs - If money is no object for you that's great. Most of us mortals though don't have a grand to drop on a bike rack. While that thousand-dollar rack may be the gold standard chances are there's a $50 or $60 rack somewhere that will do nearly as good a job.
Types of Car Bike Racks
While it might seem like there are thousands of kinds of car bike racks out there, in reality, they pretty much all fall into one of 4 essential categories. They are:
Trunk-mounted racks - These are the most popular type of car bike racks sold today and for a number of very good reasons. They're affordable, they can be installed and removed very quickly and you don't have to worry about getting your bike up and down from the roof: a practice that has led to innumerable scratched paint jobs. Trunk-mounted bike racks can be stored away in the house or in the trunk until you need them and they typically come pre-assembled and ready to go. The only real potential downside of this type of rack is that the bikes may block your rear view mirror or get stolen if you don't use a bike lock.
Roof-mounted bike racks - Most roof-mounted car bike racks attach to the crossbars that either came with your car or which you installed to carry your surfboard or whatever. Some come pre-assembled while others require some work. The roof-mounted bike rack has the advantage of keeping your rear window clear so you can see what's behind you when you're driving. Some also have a bike lock. You won't have to remove you bike seats either because you fear they might get nabbed while you're in the store. At the same time, as we mentioned, getting your bike up and down from the roof can be a perilous endeavor unless you are tall and in great shape.
Hitch-mounted bike racks - The hitch-mounted bike rack is a relatively new invention. It makes use of your existing trailer hitch and repurposes it as a bike rack That is, it plugs directly into the receiving end of your trailer hitch and uses it to create a stable platform for storing your bikes. This type of rack is very sturdy and can typically hold 140 or more pounds of bicycle without breaking a sweat. It also keeps your bikes well away from the car so there is no chance of accidentally scratching the paint job. The hitch rack also leans back out of the way to allow you access to the trunk or the back of your SUV. Most hitch bike racks will fit into any class III or class IV trailer hitch.
Truck bed racks - These are not as popular as some of the best car bike racks but only because fewer people own pickups and most of the ones that do use them for work. Still, the truck bed bike rack can come in handy, particularly when you want to transport several bikes. They sit up toward the front of the truck bed so the bikes enjoy the added safety of being on the rack and in the bed of the truck at the same time.
Sign Up Now
GET THE VERY BEST OF GEARHUNGRY STRAIGHT TO YOUR INBOX