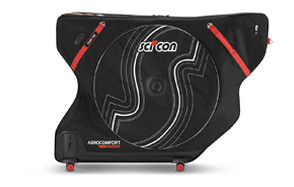 Sci Con AEROCOMFORT 3.0 TSA Bike Travel Case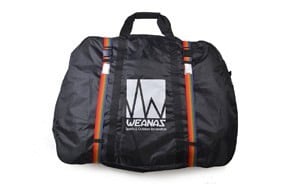 Weanas Bike Travel Case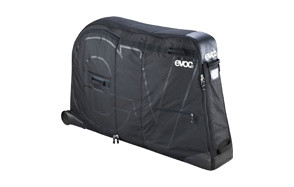 Evoc Bike Travel Case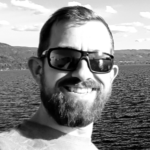 Do you ever go on holiday, spot a great bike track and/or beautiful terrain and wish you could've brought your bike with you to allow yourself to further exploit it all? Well, a bicycle travel case might be the solution to your needs. Whether you would like to go biking while on holiday, or you are a professional who needs to get your bike from point A to point B, the products on this list will make it as painless as possible. They are also of both ranging prices and perks giving you the option of selecting what works best for you. With these specially designed bags you can bring your bike along with you no matter where you are going, as most are perfectly suitable for all forms of transport. Here we have taken the time to find the best of the best bike travel cases and bags taking into considering their special perks and features to meet all your needs.
The Best Bike Travel Case
Bike Travel Case Buying Guide & FAQ
How We Choose Our Selection Of Bike Travel Cases
Brands  - Some brands are especially gifted in providing the perfect bike travel case, taking into consideration all the needs of the average biker. On this list we have brands like THULE who provide multiple versions of a travel case, all with improved/differing features creating more options for the buyer. We also have brands like Shimono who have been in the game for decades, and who put all these years of experience into creating the perfect casing for you. Ultimately, choosing a brand you can trust is the first step to a successful purchase and here we have provided you with several great ones.
Price  - The prices for travel cases are wide-ranging, however when all the features are taken into consideration it is easy to understand the pricing scheme. For instance, thicker and harder cases will cost more than simple nylon bags, due to factors like usage and durability. There are many different types of travel bags and cases and with this comes a very varied price range.
Reviews  - Most of these products have been heavily reviewed by customers and with these reviews come answers to questions you did not even know you had, as well as more detailed descriptions of the product. From the collective customer reviews, we have been able to choose products that are highly rated and majorly meet customer satisfaction.
Features To Look For In Bike Travel Cases
Size - A travel case will be absolutely useless if you cannot fit your bicycle in it. Therefore make sure when you are looking at products that they fit your size specifications.
Wheels - For ease of mobility consider buying cases that have wheels. Bikes are heavy and you will not want to carry them long distances on your shoulders. 360 degrees spin, and more than 2 wheels are added perks that go a long way in terms of added convenience.
Material - The material of the bag will determine both its durability and the options which will be available to you during travel. Simple nylon bags may not be suitable for air travel while hard cases will protect it from possible accidental damage.
Padding - Padding can be considered for added protection for your bike so that it does not get knocked around on hard edges when things get bumpy while it is being transported.
Handles  - Being able to drag your own case around is important. Strong and properly attached handles will go a long way to make traveling with your bike as easy as possible.
Locks  - For the more security conscious, there are many cases that provide locks to keep your cargo safe and secure. It may be worth the extra price to ensure you have worry-free travels even when your bike case is out of sight.

Bike Travel Case FAQ
Q: What is a bike travel case?
A: As the name implies, these are simply cases that make it possible to travel with your bike. They come in many forms but often include features to help you keep your bike and all its parts together, protected and in place while you travel. When you reach your destination you will only have to open up the case and reassemble your bike and just like that you can use it wherever you go.
These can be used by just about anyone, they are often easy to understand and many are designed so that you do not have to put too much effort in dismantling or reassembling your bike. Bike travel cases can be suitable for all forms of transport, whether by air, rail or road.
Q: Should I buy a hard or soft travel case?
A: This will ultimately depend on what exactly you need your case to do for you. Do you want to transport it by air or by road? And when you are not using the case, how much space do you have available for storage? Finally, how much are you willing to spend?
Often hard cases are on the more pricey side however they allow their owner more options as they can often be used even for air travel. They also tend to be better for the purposes of protection and convenience.
Soft travel cases are simple and usually for the sole purpose of being able to store a bike. They are much more affordable and will do the job of transporting your bike through most means, just fine, while they remain easy to store when not in use.