Best Bike Travel Cases In 2022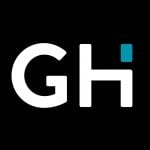 This product guide was written by GearHungry Staff
Last Updated
September 3, 2019
GearHungry Staff
GearHungry Staff posts are a compilation of work by various members of our editorial team. We update old articles regularly to provide you the most current information. You can learn more about our staff
here
.
GearHungry may earn a small commission from affiliate links in this article.
Learn more
Do you ever go on holiday, spot a great bike track and/or beautiful terrain and wish you could've brought your bike with you to allow yourself to further exploit it all? Well, a bicycle travel case might be the solution to your needs. Whether you would like to go biking while on holiday, or you are a professional who needs to get your bike from point A to point B, the products on this list will make it as painless as possible. They are also of both ranging prices and perks giving you the option of selecting what works best for you. With these specially designed bags you can bring your bike along with you no matter where you are going, as most are perfectly suitable for all forms of transport. Here we have taken the time to find the best of the best bike travel cases and bags taking into considering their special perks and features to meet all your needs.
The Best Bike Travel Case
Sci Con AEROCOMFORT 3.0 TSA Bike Travel Case
This next genius design is packed with several little perks that contribute to making an overall user-friendly bike travel bag. The Sci Con Aerocomfort travel bag is made of 840D nylon material and is equipped with a padded, soft outer shell for the ultimate protection for your bike while it is being transported. It is designed so that your bike does not have to be completely taken apart when it is being packed up, even the handlebars can remain attached. It comes with added belts and straps on the inside to ensure that the bike and its parts are held in place during a bumpy journey.
Added benefits of this particular product include; 4 ball-bearing wheels that rotate 360 allowing for smoother and better mobility. As well as a Travel Sentry Padlock system for extra security and is all in all only 8kg in weight, which makes it usually light enough to transport through most airlines. The Sci Con Aerocomfort travel bag will carry one bike whether it be a road or mountain bike and is also equipped with a short handle so that it can be conveniently dragged along by its owner.
Key Features:
Lightweight construction makes it easy to lug about
Requires very little disassembly of the bicycle
Addition of frame defender for extra security
Zip closure with padlock compatibility for added protection
Specification:
Brand

Sci Con

Model

SciCon

Weight

26.5 Pounds
The Evoc Bike Travel Bag is a customer favorite as it has been manufactured to make transporting your bike while traveling as easy, safe and convenient as possible. The bag is designed to be sturdy and rigid under pressure, which will ensure the safe transport of your bike even by air. The padding on the inside will keep fragile parts of the bike protected while the aluminum handles and wheels are specially made with the user's comfort in mind.
This bag is big enough that when storing your bike you will only need to take apart the handlebars, pedals and wheels, making for easier and faster assembling and dismantling. A belt system is placed inside the back in order to ensure that the different parts of the bike stay in place. Though it is more on the pricey side, this work of art is definitely worth it when all its features are considered. With this product you have the option of purchasing it in a range of prices, depending on your needs, it also comes in several stylish colors. For more amazing gear for your bike, check out our guide to the best bike cleaning spray.
Key Features:
Only pedals, wheels, and handlebars need to be dismounted
Monocoque base with aluminum slide rails for extra security
Clip-on swivel wheel for easier transportation
Impressive rotor protection in the wheel compartments
Specification:
Brand

Evoc

Model

Evoc

Weight

28 Pounds
THULE Round Trip Transition Bike Travel Case
Travel smart with your bike with the snazzy looking Thule Round Trip Transition Bike Travel Case, manufactured and sold with the best interest of the customer in mind. To begin with, this case doubles as both a travel case and a bike holder and work stand making it that much easier for the owner to dismantle for the purposes of transportation. This package also comes with additional nylon wheel bags, so that the wheels of your bike can be transported in their own protected casing.
This product comes from a company you can trust to meet all your needs when it comes to bike travel cases. Taking durability into consideration, this case is made with ABS construction and an aluminum click rail base, to keep your bike protected and in place when transporting. Part of the features that make this travel case the best of the best are its well crafted; wheels, handles and locks, all basic but essential necessities when considering safety and convenience while traveling. This bicycle case is available only in one size and one color (black) and weighs a total of 39 pounds while being 54 x 15.5 x 37 inches. A perfect gift for cyclists.
Key Features:
Integrated bike stand which can act as a bike holder and a work stand
Created with high-grade ABS for greater security
Addition of nylon wheel bags which prevent wheel and frame contact
Capable of working with a variety of bicycles
Specification:
Brand

Thule

Model

100502

Weight

39 Pounds
B&W International Bike Case
As Amazon's number 1 best seller for bike travel cases, this B&W International Bike Case had to make our list. With this product, your bike will be contained in a hardshell case that makes it incredibly tough and durable, protecting your bike from the chances of external damage and abrasions. This case will carry mountain bikes, road bikes and triathlon bikes with wheels of up to 29 inches. To make it as easy as possible for the customer to lug around, this case comes with two different handles to pull on with 4 wheels to make moving it easy, and two handles to carry the case with.
The B&W International Bike Case comes with integrated straps to hold the bike in place as well as two extra wheel bags, and sliding latches on the case that are lockable. Ultimately keeping your bike, compact and safe no matter how it is to be transported. You may also like some of the best bike mirrors from our list, so take a moment to check them out.
Key Features:
Four stable wheels, two fixed, two free
Capable of taking on bikes with 62cm frame size or smaller
Stylish design that catches the eye
Protective layers to greater security
Specification:
Brand

B&W International

Model

96500

Weight

24 Pounds
Thule 100500 Round Trip Sport Bike Travel Case
Thule makes some of the best bike cases in the business. If your bike is your pride and joy, you need to know that it's safe when it's going in the hold. Fortunately, the Thule Round Trip Sport Bike Travel Case is one of the most protective cases that money can buy. The tough outer shell is made from polyurethane, which means it can take bumps and scrapes easily. Even if it's stuffed into the hold of an airplane in between other cases, it will hold its shape. Underneath the polyurethane is a layer of foam, designed to absorb impacts and keep your precious bike free from damage. 
On the exterior of the case are four heavy-duty straps to keep the case closed and the contents secure. It also has integrated wheels for portability around the airport, train station, or wherever you're taking it. If you're taking your bike anywhere that it needs to be protected, choose the Thule Round Trip Sport Bike Travel Case. 
Key Features:
Made from polyurethane 
Foam padding 
Four heavy-duty straps 
Divider for wheels and frame 
Outer dimensions – 47" x 30.5" x 10.5"
Inner dimensions – 45" x 28.5" x 10" 
Specification:
Brand

Thule

Model

100500

Weight

37 Pounds
With the Aophire Folding Bike Bag, you can travel with your bike on a budget. You don't have to spend hundreds on a hard case. If you take the time to bubble wrap your bike before you put it in the bag, it should be just as safe. This affordable bike bag can fit up to 26-inch bicycles (and up to 27.5-inch when they're dismantled) and is super easy to load in. It's as simple as taking the front wheel and handlebar off, chucking it all in the bag, then zip it up. 
The bag is made from heavy-duty 1680D polyester, an exceptionally durable and hard-wearing material. This alone won't keep your bag free from damage but with the right padding, it will do the job. It's suitable for taking your bike on an airplane, in the car, or for moving house. 
Key Features:
Made from 1680D polyester 
Fits up to a 26-inch bicycle 
High-quality zippers 
Multiple separate compartments 
Specification:
Brand

Aophire

Weight

3.55 Pounds
ROCKBROS Folding Bike Carry Bag
The Rockbros Folding Bike Carry Bag is the perfect option for smaller bikes (16" to 20"). It's designed to fit all of the major folding bikes like Brompton and Dahon bikes. However, it's not designed for full-sized mountain bikes, even if they've been taken apart. The bag is made from a durable canvas material and is padded inside to keep you bike protected. It comes with integrated shoulder straps, making it easy to carry around train stations and airports. Plus, it has been designed to be easy to wipe clean in case your bike is dirty. 
We were also really impressed that you get an additional backpack-sized bike bag that can be attached to your foldable bike. You could unpack your foldable bike from the main bag, then fold the bag away and keep it in the smaller one. They've thought of everything. 
Key Features:
Durable canvas material 
Fits 16" to 20" bikes 
Padded interior 
Shoulder straps 
Extra backpack included 
Specification:
Brand

Rockbros

Weight

5 Pounds
Bike Travel Case Buying Guide & FAQ
How We Choose Our Selection Of Bike Travel Cases
Brands  - Some brands are especially gifted in providing the perfect bike travel case, taking into consideration all the needs of the average biker. On this list we have brands like THULE who provide multiple versions of a travel case, all with improved/differing features creating more options for the buyer. We also have brands like Shimono who have been in the game for decades, and who put all these years of experience into creating the perfect casing for you. Ultimately, choosing a brand you can trust is the first step to a successful purchase and here we have provided you with several great ones.
Price  - The prices for travel cases are wide-ranging, however when all the features are taken into consideration it is easy to understand the pricing scheme. For instance, thicker and harder cases will cost more than simple nylon bags, due to factors like usage and durability. There are many different types of travel bags and cases and with this comes a very varied price range.
Reviews  - Most of these products have been heavily reviewed by customers and with these reviews come answers to questions you did not even know you had, as well as more detailed descriptions of the product. From the collective customer reviews, we have been able to choose products that are highly rated and majorly meet customer satisfaction.
Features To Look For In Bike Travel Cases
Size - A travel case will be absolutely useless if you cannot fit your bicycle in it. Therefore make sure when you are looking at products that they fit your size specifications.
Wheels - For ease of mobility consider buying cases that have wheels. Bikes are heavy and you will not want to carry them long distances on your shoulders. 360 degrees spin, and more than 2 wheels are added perks that go a long way in terms of added convenience.
Material - The material of the bag will determine both its durability and the options which will be available to you during travel. Simple nylon bags may not be suitable for air travel while hard cases will protect it from possible accidental damage.
Padding - Padding can be considered for added protection for your bike so that it does not get knocked around on hard edges when things get bumpy while it is being transported.
Handles  - Being able to drag your own case around is important. Strong and properly attached handles will go a long way to make traveling with your bike as easy as possible.
Locks  - For the more security conscious, there are many cases that provide locks to keep your cargo safe and secure. It may be worth the extra price to ensure you have worry-free travels even when your bike case is out of sight.
Bike Travel Case FAQ
Q: What is a bike travel case?
A: As the name implies, these are simply cases that make it possible to travel with your bike. They come in many forms but often include features to help you keep your bike and all its parts together, protected and in place while you travel. When you reach your destination you will only have to open up the case and reassemble your bike and just like that you can use it wherever you go.
These can be used by just about anyone, they are often easy to understand and many are designed so that you do not have to put too much effort in dismantling or reassembling your bike. Bike travel cases can be suitable for all forms of transport, whether by air, rail or road.
Q: Should I buy a hard or soft travel case?
A: This will ultimately depend on what exactly you need your case to do for you. Do you want to transport it by air or by road? And when you are not using the case, how much space do you have available for storage? Finally, how much are you willing to spend?
Often hard cases are on the more pricey side however they allow their owner more options as they can often be used even for air travel. They also tend to be better for the purposes of protection and convenience.
Soft travel cases are simple and usually for the sole purpose of being able to store a bike. They are much more affordable and will do the job of transporting your bike through most means, just fine, while they remain easy to store when not in use.
Sign Up Now
GET THE VERY BEST OF GEARHUNGRY STRAIGHT TO YOUR INBOX