Last updated:
21 Sep 2020
13 Best Bike Cleaning Sprays (Review) In 2021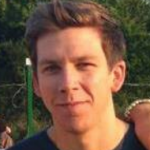 This product guide was written by Jordan Carter
Do you miss the days when your bike had that high-gloss showroom shine? Or are you tired of constantly having to stop in between rides to oil your chains because the buildup of filth won't let them spin? Or maybe you're just Finicky Finn and you can't stand any dollop of grime on your bike after a good ride. Then what you need is an excellent bike cleaning spray. Dousing with water may seem like a no-brainer but sometimes (or all times, if you're pretty adventurous with your biking routes), your bike accumulates a whole lot of filth that water just can't deal with.
But just how do you choose a good product from the myriad of bike cleaning products on the market? To save you from falling prey to products that are only as good as water, we have compiled an ultimate list of the best bike cleaning spray that will leave your outdoor buddy looking as good as new.
The Best Bike Cleaning Spray
Bike Cleaning Spray Buying Guide
This section is a walk-through of how we picked our top 10 products on the list above, and what you should look out for when you're out searching for bike cleaner that is best suited for your needs.

How We Chose Our Selection Of The Best Bike Cleaning Sprays
Brand - Our selection was handpicked from renowned brands in the bike cleaning products game. We made sure to select, from the broad range of products we were presented with, brands that have been around and earned customer trust by consistently manufacturing only the best of the best.
Price - The products in our selection are the most reasonably priced for the cleaning value that they offer. Nobody wants to spend bang bucks on cleaning products that don't do more than a water hosing does. In most cases, the prices vary slightly depending on the brand of your preferred product, but all products are budget-friendly for all potential users.
Reviews - The best feedback for product reliability is customer satisfaction. We did not depend on our opinions alone to select these products. So, many user reviews were analyzed from different sources to provide accurate, objective feedback on each product.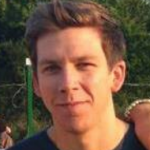 Jordan Carter is Gear Hungry's resident Editor-in-Chief with a genuine love and passion for all things tech. Jordan works diligently to ensure only the best products ever make it onto the platform and are showcased in Gear Hungry's carefully curated, tested and expertly researched, informative buying guides.
The best!
Gear, gadgets & stuff for men
Straight to your inbox