Best Bike Cleaning Sprays In 2022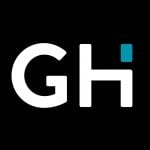 This product guide was written by GearHungry Staff
Last Updated
June 5, 2019
GearHungry Staff
GearHungry Staff posts are a compilation of work by various members of our editorial team. We update old articles regularly to provide you the most current information. You can learn more about our staff
here
.
GearHungry may earn a small commission from affiliate links in this article.
Learn more
Do you miss the days when your bike had that high-gloss showroom shine? Or are you tired of constantly having to stop in between rides to oil your chains because the buildup of filth won't let them spin? Or maybe you're just Finicky Finn and you can't stand any dollop of grime on your bike after a good ride. Then what you need is an excellent bike cleaning spray. Dousing with water may seem like a no-brainer but sometimes (or all times, if you're pretty adventurous with your biking routes), your bike accumulates a whole lot of filth that water just can't deal with.
But just how do you choose a good product from the myriad of bike cleaning products on the market? To save you from falling prey to products that are only as good as water, we have compiled an ultimate list of the best bike cleaning spray that will leave your outdoor buddy looking as good as new.
The Best Bike Cleaning Spray
Muc-Off MOX-904 Nano Tech Bike Cleaner
The Muc Off Mox-904 Nano Tech Bike Cleaner comes in an attractive 1-liter bottle, ready to instantly deal with grime, mud and all sort of dirt. The uniquely made bike cleaner contains a revolutionary Nanotechnology that easily breaks dirt and grime down for flawless cleaning and rinsing. The thorough cleansing liquid easily breaks down dirt wherever it is sprayed, ensuring dirt in even the most unreachable areas are dealt with and ready for a rinse-off. Some of the finest ingredients and surfactants are blended together to make this superior cleaning formula that is extremely tough on dirt. Regardless of how dirty the bike gets due to maintenance, weather conditions or riding in the mud, the Muc Off has proven to be a worthy and reliable solution that's well up to the task. What's even better is how safe the alkaline based formula is; wear gloves or choose not while cleaning, the formula is perfectly safe to touch and inhale without causing any harm.
The fragrance is nice and appealing as well, free from CFCs, solvents, and acids that could pose any harm. Its biodegradable form equally ensures it's safe enough for the environment it eventually seeps into. With 1 liter of effective cleaning liquid to work with, this value-bottle would actually last a long time. Of course, this depends on the amount of cleaning you do per time. The smooth and unique texture equally makes it safe for practically any surface including carbon fiber. It's equally great for anodized metals and matte finishes. Regardless of the texture of your bike, this formula keeps the base surface intact while adding extra shine and a totally attractive finish. This means you can use the cleaner on the frame and even the pedals, it is totally safe and effective, promising a thorough and spotless finish. Taking the hassle out of a usually strenuous regular routine, the Muc-Off formula basically does the cleaning job for you. Simply spray on the formula, brush the bikes form and rinse off for a smooth and squeaky clean finish. You may also like some of the best bike baskets from our list, so check them out.
Key Features:
Biodegradable
Carbon fiber safe
Nano-technology
Safe on matte finishes
Specification:
Brand

Muc Off

Model

904US

Weight

2.42 Pounds
Finish Line Super Bike Wash 16 oz Concentrate
Biodegradable formulation means that more than 60% of the product base oil will degrade within 28days once exposed to the common soil-borne bacteria. So formulas such as the Finish Line Super Bike Wash are not just safer for the environment but prove to be equally efficient on tough dirt. This cleaner ensures a cleaner and shinier outlook after dealing with dirt, clay, road grime, and greases. It's super easy to use and really takes the hassle off scrubbing on the knees for several minutes. The handy pink bottle boasts of a unique formula that has individuals like you simply spraying on the formula and wiping off to a clean, shiny and almost unbelievably smooth surface. And for a cleaner that is so gentle on the environment, it's almost hard to believe how potent it is against tough stains, caked mud, and road dirt. This means you can take this pink bottle wherever and you honestly won't regret it. And since the formula does practically all the work, it's really easy to simply spray it on and wipe or hose off whenever it gets embarrassingly dirty to cycle.
How does it do this? Well, the formula is made from the blend of five potent yet unique cleaning agents that makes all the difference. These fice agents in a bottle work together to deliver speedy and thorough clean to different surfaces on the bike. With two rust and oxidation inhibitors, metal surfaces are protected and stay intact through routine washes. What's more, the cleaner contains an advanced bio-cleaning material that does not contain phosphates, chlorinated solvents, Benzenes or the likes which are likely to same damage to your bicycle components as well as the environment. It is free of hazardous air pollutants and is a 100% California air regulatory board (carbon) complaint. It's equally safe enough to be used both indoors or outdoors without threats to personal health or the environment. With little to no scrubbing required, this super-duper bike wash will have your bike cleaned out in no time with no compromises to your health, the bicycle or the surroundings.
Key Features:
Non-toxic and high biodegradable standards
Five unique cleaning agents
Free of carcinogenic elements and harmful air pollutants
Offers "Squirt on, hose off" ease of use
Specification:
Brand

Finish Line

Model

B00320101

Weight

2.11 Pounds
Simple Green Bike Cleaning Spray
Most 'green' products often leave you wondering whether they meant green as in environment-friendly or green as in new to the job, but Simple Green Cleaner cleans like a pro and leaves the environment safe while at it. Apart from being biodegradable, the foaming cleaner is very gentle on painted or plastic parts but super tough on grease and grime. You may get turned off by the public bathroom air freshener smell that Simple Green decided was perfect for their product, but we think you'd like its cleaning so much that you'd cut them some slack for the bad choice of fragrance.
Simple Green's foaming formula also saves you the hassle of having to contort yourself into funny shapes to reach some tricky parts of your bike. The foam clings well to vertical surfaces and does easy, quick degreasing – plus you don't have to get your hands dirty if you don't want to.
For some reason, Simple Green still doesn't stack up as much cleaning power as the bad boys with the chemicals do, but it would give a pretty decent clean and since you're saving the planet with this product, it is definitely a plus in our books. Say yes to fresher air and greener grass on your next ride out. For some amazing bike accessories, check out our guide to the best bike mirrors.
Key Features:
Harmless to rubber and plastic parts
No coloring and harmless to painted surfaces
Non-Corrosive to Metals
Readily biodegradable formula
Specification:
Brand

Simple Green

Model

61641

Weight

2 Pounds
Finish Line 1-Step Bicycle Cleaning Spray
Our top pick for the best bike cleaning spray has to be Finish Line's 1-Step Bicycle Cleaner and Lubricant because what's not to love? It's not every day that you find a bike cleaner that can work as lubricate and bike degreaser at the same time- because one task is water-based and the other is not. But this product is a real game changer as it works as both a filth flusher and a low-friction lubricant in one step!
If you're new to the world of cycling and the inevitable maintenance that comes with it, then this product will save you some major headache. If you're already getting that headache from working with regular bicycle chain lubes, scrubbers and a bike cleaning kit, then heads up, freedom is here. Keep in mind, though, that if your bike chains have already been through some rough conditions and is pretty jammed with filth, you may need to help 1-Step with a rag. On clean or medium dirty chains, however, 1-step works pure magic (good for you if you're mostly a concrete/road biker).
Finish Line's 1-Step is formulated with rust and corrosion inhibitors that make sure that your metal parts stay oiled even in extreme conditions, so it is perfect for cyclocross riders. Pro mechanics swear that 1-step is the best bet for freeing up clogged shifters and stiff cables. Finish Line 1-Step comes in both aerosol cans and squeeze bottle, but both are super convenient and will give your bike a tenacious rubdown.
Key Features:
One-step cleaning and lubricating
Maximum rust protection
Comes in both drip and aerosol
Reduces pedaling friction on long rides, up to more than 100 miles
Specification:
Brand

Finish Line

Model

FI232

Weight

1 Pound
Pedro's Bike Lust Polish is a badass cleaner, degreaser and polish all in one, and it works well on both carbon and metal bike parts. The best thing about this product is that it makes future cleaning even less of a chore – it's like cleaning in advance. After degreasing, it leaves a waxy coat that, to an extent, wicks away mud and dirt and still leaves your bike with that sleek gloss finish.
So if you like your shred sled all shiny but can't be bothered to polish it, look no further. Pedro's Bike Lust Polish will literally make your bike the shiniest on the block (unless your neighbor Joe is in on the Bike Lust magic too). For more great bike gear, check out our top picks of the best bike lights.
Key Features:
Frequent usage helps build a protective film that makes future cleaning easier
Can be used on bike tires to repel mud
Comes in a handy spray bottle
Silicone biodegradable formula that dries after application
Specification:
Brand

Pedro's

Model

148620

Weight

1 Pound
Simple Green Bike Cleaner And Degreaser
Simple Green makes it back on our list with another product that does an even tougher job on stains than the first one we mentioned. And that's because this one also doubles as a degreaser!
If you don't like two-step cleaning or having to disassemble the bike drivetrain before you clean, then Simple Green Bike Cleaner and Degreaser is perfect for you. It works as a derailleur and is pretty gentle on carbon parts too. Plus, it's biodegradable and non-toxic and all that stuff that is good for the environment, so everybody wins.
Simple Green retains its foaming spray formula with this product, but it does a far more superior job of degreasing than the ordinary cleaner does. It also requires less effort and less product to clean. Keep in mind though, that you may have to do some scrubbing and rinsing to help this product do its thing, especially if your bike has really caked up grime. Another essential biking piece of equipment is a bike pump, so be sure to check out our selection of the best ones on the market.
Key Features:
Non-flammable, non-corrosive, biodegradable formula
Works as cleaner and degreaser
Safe for metals, plastic, painted surfaces and skin
Foaming action spray gets the muck off vertical surfaces
Specification:
Brand

Simple Green

Weight

1.6 Pounds
Pedro's Green Fizz Active Foam Cleaner
Pedro Products really do pack up the gunk – and that's why we have yet another on our top 10 list. Pedro's Green Fizz Active Foam Cleaner literary works like a Spray 'n Wipe commercial. If your bike is unbelievably filthy, get some Green Fizz sprays on. You'll notice the foaming formula stays on for a few minutes, and the gunk comes off completely.
With this product, you don't have to bust out a hose if you don't want to, so it's a handy option when you need a convenient clean. It cleans without residue, but you'll get an even glossier shine if you wipe down with a damp cloth or after you have hosed your bike down with water. Basically, Green Fizz is perfect for you if you don't let your bike get terribly dirty before you clean. The foaming action means you'd use a lot less for a lot more cleaning, so a bottle of this product would last a long time, which is just as well because it would cost you a pretty penny. It's also a perfect gift for cyclists.
Key Features:
Solvent-free, biodegradable formula
Fast foaming formula gives easy clean
 Can be used with or without water
Can be used on the whole bike without risk of damaging any critical parts
Specification:
Brand

Pedro's

Model

137456

Weight

1 Pound
If you're serious about putting some miles on your bike, it's going to get covered in all sorts of 'road-gunk and grime'. There's no getting around it. You can always tell a serious cyclist by the wear and tear on their steed. Having said that, it's important to keep your bike in good condition. Leaving dirt on your bike could cause corrosion issues, which could get dangerous if you're not careful. Runaway Bike Degreaser is designed to combat that. 
Using a biodegradable formula, this degreasing product attacks and breaks down the gunk, making it super easy to clean off. It's non-toxic, non-hazardous, non-flammable, and non-corrosive. Basically, it's completely safe to carry on your pack on a long ride. It's also not citrus-based, unlike the majority of bike cleaners, which makes it much safer for your bike's paint. You can tell that this bike degreaser was designed specifically for cyclists because it's suitable for any bike part and any material commonly used on bikes. We also love the fact that it comes in a simple no-frills bottle that just tells you the basic information. It's not made out to be anything that it isn't. It's just a good, honest bike cleaner. 
Key Features:
16 fl. Oz. 
Dissolves road gunk and dirt 
Non-toxic, non-hazardous, non-flammable, non-corrosive
Not citrus-based 
Flip-top lid 
Specification:
Brand

Runaway Bike

Weight

1.1 Pounds
Finish Line Showroom Polish & Protectant
If your bike is your pride and joy, you want to keep it looking showroom quality. Okay, maybe not whilst you're out on a ride, caked in mud and sweat. But certainly when you get it home. Once you've hosed it down and dried it off, you need something else to really make it shine. Finish Line Showroom Polish and Protectant is that something. 
This is Finish Line's most advanced (and most expensive) bike polish and is recommended by various bike manufacturers around the world. If it's good enough to help them sell the bike, it's good enough for us. It uses Teflon™ Surface Protector to repel water and prevent grime build-up, keeping your bike super clean and safe from corrosion and other long-term damage. It works on all of the main bike building materials – aluminum, steel, carbon fiber, titanium. Plus, it has the added benefit of providing a sparkling shine, making it look brand-new. Another important thing to note is that the formula doesn't contain any abrasives, so it's safe for all plastic and rubber parts too.
Key Features:
1 liter (33.8 fl oz.) 
Uses Teflon™ Surface Protector
No abrasives 
Provides brilliant shine
Safe on all bike materials 
Specification:
Brand

Finish Line

Model

P00016601

Weight

2 Pounds
WD-40 Specialist Bike Degreaser
One of the hardest bike parts to clean is the drivetrain. Grease and grime get stuck to all parts of this area, especially the chain, and it can seem impossible to remove. That is unless you have the right tools. It's super important to keep this part of your bike clean because leaving grease and grime on without washing it off could cause your bike's performance to suffer and, in the worst cases, could cause irreversible damage to your bike. Fortunately, WD40 (the company famous for its world-class lubricant) has come up with the perfect solution. 
WD-40 Specialist Bike Degreaser is formulated to deeply penetrate and remove grease and grime from your bike. It benefits from a foaming action, which allows it to spread and find its way into those hard-to-reach areas. It doesn't contain any citrus, so it's safe for your paintwork. And, it works much faster than other similar products on the market. WD-40 might not be famous in the cycling world but they are making a huge effort to be accepted by the community. And it's working. Go to any large bike event around the world and you're bound to see a WD-40 stand full of eager customers. A clean bike is a fast bike and WD-40 Specialist Bike Degreaser is the perfect product to keep your bike both. 
Key Features:
10-ounce bottle 
Foaming action
Removes grease and grime 
No citrus 
Fast-acting 
Specification:
Brand

WD-40

Model

390241

Weight

9.9 Ounces
Bike Cleaning Spray Buying Guide
This section is a walk-through of how we picked our top 10 products on the list above, and what you should look out for when you're out searching for bike cleaner that is best suited for your needs.
How We Chose Our Selection Of The Best Bike Cleaning Sprays
Brand - Our selection was handpicked from renowned brands in the bike cleaning products game. We made sure to select, from the broad range of products we were presented with, brands that have been around and earned customer trust by consistently manufacturing only the best of the best.
Price - The products in our selection are the most reasonably priced for the cleaning value that they offer. Nobody wants to spend bang bucks on cleaning products that don't do more than a water hosing does. In most cases, the prices vary slightly depending on the brand of your preferred product, but all products are budget-friendly for all potential users.
Reviews - The best feedback for product reliability is customer satisfaction. We did not depend on our opinions alone to select these products. So, many user reviews were analyzed from different sources to provide accurate, objective feedback on each product.
Sign Up Now
GET THE VERY BEST OF GEARHUNGRY STRAIGHT TO YOUR INBOX