Best Bike Degreasers In 2022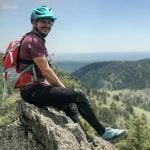 This product guide was written by Mark Wilson
Last Updated
May 31, 2019
Mark Wilson
Mark is a longtime journalist based in Austin, Texas with a background in breaking news reporting and media relations. Outside of the office he spends nearly every waking moment hunting down an adrenaline rush through mountain bike racing, gravel touring, rock climbing, triathlons and trail running. Mark also is a bassoonist who loves learning to play the latest hits for his friends, and will never back down from a karaoke stage. His rest days are spent lounging with his wife and dog, playing chess and cooking fancy meals, but always planning for the next adventure.
GearHungry may earn a small commission from affiliate links in this article.
Learn more
Although it is an exhilarating experience using a bike for recreation, the downside to this machine, however, is that it has a high tendency of attracting a lot of dust, moisture, debris, dirt, grime, and grit. Your bike's exposure to these elements and other nasty thing can reduce its performance and overall durability. When using a bike, you're advised to employ regular maintenance sessions, to ensure that you avoid any problems such as an inflexible chain link, increased wear, and issues with the shifting performance of your machine. Cleaning and lubrication must also be employed; thus, you will need to make use of the best bike degreaser. Below, we outline the best and most ideal brands for you, as well as a comprehensive buying guide to help you make the best choice when shopping.
The Best Bike Degreaser
Finish Line Citrus Bike Degreaser
Bike degreasers are some of the best products that aid in the maintenance process of bikes, making it easier to get rid of all dirt and debris. The fastest operating and most effective bike degreaser our team encountered in the market is the Finish Line Citrus degreaser. It is one of the best degreasers around and is highly recommended because of its affordability. This is a product that features and safe and robust biodegradable formula, manufactured by a leading industrial brand for safe usage on rubber and plastic parts of your bike. It is a non-toxic substance made with soy-based extracts and orange peels, with a strength that makes dissolving it possible for less complicated tasks.
If you seek a degreaser with extensive coverage, this product from Finish Line is the best choice for you. It offers a low surface tension, which enables it to penetrate all areas without any issues. Application of this degreaser doesn't require the use of any special tools and brushes. Once applied, there are no trace and no residue, with the product drying instantly. Say goodbye to all dirt and grime, as they reach the finish line with this product. For more great equipment for your bike, check out our guide to the best bike mirrors.
Key Features:
Biodegradable formula
Made from orange peels and soy extracts
Powerful solution
Has low surface tension
Specification:
Brand

Finish Line

Model

CD0120101

Weight

13.1 Ounces
Fantastic product
Makes your bike smell like candy
Affordable
Poor spray nozzle/trigger
A little pricey for some users
The product is ineffective
Finish Line Speed Bike Degreaser
Our team reviews another spectacular product from the Finish Line camp. It is the Finish Line Speed Bicycle Chain Degreaser. This is one degreaser with a new durable formula, put together by seasoned professionals and scientist to be highly effective for all your maintenance tasks. It is regarded by both manufacturers and customers as the brands leading and most potent degreaser, with the smell of candy that is both exciting and unique.
This bicycle chain degreaser is a dry-style product, which means it no residue is left after cleaning and stripping everything down on your bike down to the bare metal. It starts operations immediately it is applied and evaporates after its work is done; thus, you don't have to worry about cleaning up. The Finish line speed cycle degreaser features a formula which is well suited for disc brake decontamination. It is a fantastic product with the dry degreasing technology that displaces both moisture and water. You will find more similar products by checking our guide to the best bicycle chain lubes.
Key Features:
Comes in an 18oz aerosol bottle
It is a dry-style degreaser
Makes use of mechanical agitation
Safe for use on paint and plastic
Specification:
Brand

Finish Line

Model

S00186601

Weight

1.1 Pound
Fantastic product
Makes your bike smell like candy
Affordable
Poor spray nozzle/trigger
Overpriced
Contents are at risk of spillage due to the shape of the bottle
White Lightning Clean Streak Bike Degreaser
There is no better clean streak than the White Lightning Clean Streak degreaser for your bicycle. If you need a product that starts to work immediately, it is applied, this is the best bike degreaser for you. The clean streak degreaser works well on gears, chains, disc brake rotors, and derailleurs, cleaning away all the debris, dirt and grime that they have been exposed to. In the world of cycling, this White Lightning Clean Streak degreaser is the first ever degreaser and one of the most effective products in the market today.
There was a need for an effective degreaser in the industry, and this need gave birth to the White Lightning degreaser. It is regarded by many as a self-cleaning product with high sales in over 25 countries worldwide. You will be highly impressed with how this degreaser works, as it offers results in just minutes, without leaving behind any residue or need for rinsing. Be sure to check out our reviews of the best bike speedometers for more useful products for your bike.
Key Features:
Speedy action
It is a dry degreaser
Comes in an aerosol spray can
No rinsing required
Specification:
Brand

White Lightning

Model

CS0236602

Weight

1.4 Pounds
Large product – sufficient usage
Can get rid of grease grime with little to no effort
Affordable price
No residue
Caution must be used to prevent spillage
Pedro's Oranj Peelz Citrus Bicycle Degreaser
The Pedro's brand of cycle degreaser is a citrus based bicycle degreaser formulated for use on all metal parts of your cycle. It features a powerful formula that ensures the removal of all stubborn grease stains from all areas of your bike, even the non-painted metal portions. The best part of this product is versatility in application, where it can also be used on alloys, plastics, rubbers, and base paint without causing any damage. Since it is manufactured and distributed in a spray format, the application is simple and doesn't require any special tools or brushes.
Pedro's Oranj Peelz Bicycle Degreaser is a non-toxic substance made for use by everyone. It helps keep your cycle looking clean and new every time and is considered the best bike degreaser in the market today. Don't forget to check out our top picks of the best bike repair stands that will be useful in many situations.
Key Features:
Instant action
It is citrus-based
Has a great scent
Highly effective formula
Specification:
Brand

Pedro's

Model

102495

Weight

1 Pound
Suitable for a variety of uses
Not complicated to use
Swift use that requires little to no scrubbing
Safe and non-toxic chemicals used in creation
Pricey
Contents are at risk of spillage due to the shape of the bottle
WD-40 Bike Chain Cleaner & Degreaser
The WD-40 Bike Cleaner & Degreaser is a product that offers customers ten ounces of cleaning goodness. The main aim of this formula is to remove all stubborn grime and grease from your mountain bike or regular road bicycle, and this is done thanks to the fast-acting foam formula of the WD-40 swiftly. Once this product is applied, it clings onto the surface of your bike and starts operations, leaving no trace behind after its work is done. It is a user-friendly product that makes use of a precise spraying fixture that drives the formula into your chain links.
The WD-40 bike degreaser contains no acids or citrus solvents and has been considered a very safe product for bike components and finishes. The best way to ensure your bike enjoys excellent maintenance service is to get your hands on this incredible product. And for more must-have bike accessories, check out our selection of the best bike bells.
Key Features:
Easy to use, precision aerosol spray
Fast-acting foam
Removes grime
Safe for bike finishes
Specification:
Brand

WD-40 Bike

Model

390241

Weight

9.9 Ounces
Suitable for use on upholstery
Non-harmful and non- toxic
Non-flammable, and biodegradable
Bad odor reported
Risk of freezing in cold weather
Contents are at risk of spillage due to the shape of the bottle
Simple Green Bike Cleaner And Degreaser
Our team of bicycle enthusiasts discovered the Simple Green Bike Cleaner, a biodegradable and phosphate-free product made available for cycle owners at a very reasonable price. This degreaser features a non-corrosive, non-toxic formula which is also highly resistant to fire. It does an excellent job of cleaning all oil, grease, dirt, and grime from your derailleurs and chains, without much effort. The best part is that the Simple Green degreasers work magic on a myriad of surfaces, no matter whether they're painted or not. The bike degreaser is applied in a foam form and features a trigger spray that offers excellent precision. You may also like some of the best bike phone mounts from our list, so check them out.
Key Features:
Non-corrosive and non-flammable
Removes all kinds of grease and grime
Safe on both bike parts and painted surfaces
Foaming formula
Specification:
Brand

Simple Green

Weight

1.6 Pounds
Phosphate-free and biodegradable
Can be used for household and automotive tasks
Very easy to use
Average product grade
Some reviewers mentioned the product may take some time to work
Pricey
Finish Line EcoTech Degreaser and Cleaner
We present our readers with another spectacular product from the camp of Finish Line. This is the Finish Line Degreaser and Cleaner, a product that cleans your rubber, plastic, and metal surfaces quickly without causing any damages. It is well suited for all your painted surfaces and is considered one of the best and safest bike degreasers on the market. There are two sizes of this bike degreaser, the 12 and 20 ounces, with each container featuring a new, eco-tech degreasing formula that is strong enough to handle even the grimiest of metal surfaces. The Finish Line Degreaser Cleaner makes use of a rinse-free formula, sweet-smelling herbal fragrance and the absence of white residue after its work is done. For more great bike gear, check out our guide to the best bike lights.
Key Features:
Quickly cleans plastic, metal, and rubber
Biodegradable and safe
Compatible with Rubber O-Rings
New Eco-Tech cleaner/degreaser
Specification:
Brand

Finish Line

Weight

2 Pounds
Efficient formula
Leaves no stains or residue
Nice herbal fragrance
A little on the pricey side
Might not be as durable as expected
Low longevity
Bike Medicine Golden Degreaser
Give way for another incredible degreaser, and one of the most exceptional formulae's ever to exist, the Bike Medicine Golden Degreaser. For excellent maintenance which will not consume too much of your time, you should consider getting this product for your bike. It is a residue-free degreaser that is simple to apply. It features a quick-acting formula that is both biodegradable and non-poisonous. Its super-concentrated form enables users to dilute it for less demanding tasks, and this increases the versatility of its usage. The Bike Medicine bike chain degreaser is well suited for all undercarriages, engine bays, and wheel arches and requires the use of water to wash it off after its application. The best heavy-duty grime and grease remover on the market today will be the golden degreaser from the Bike Medicine Brand. Aother must-have product for your bicycle is a bike pump, so be sure to check our list of the best ones on the market.
Key Features:
Industrial strength
Water wash-off
Non-poisonous and biodegradable
Designed to be used full strength
Specification:
Brand

Bike

Weight

8.6 Ounces
No residue left after cleaning
Suitable for all areas of the bike
Works on even tough stains
Although good on tough stains, might not work so much on heavier build-up
A little on the pricey side
Every bike chain degreaser on the market possesses similar features that enable them to eradicate all forms of grime and debris, but the Runaway Bike Degreaser is one product that offers customers with more than a bicycle maintenance item. This is a degreaser that is formulated to work without fail on your chain washers or scrubbers. It does well as a general purpose parts-cleaning product, and it is the safest product you'll ever use for your bicycle and its paint. This is a non-hazardous, non-corrosive, non-flammable product that is not citrus-based like some of its competition. It is well suited for application on materials such as aluminum, carbon fiber, chrome, titanium, and plastic, to name a few. Protect your precious riding companion today. And to protect your hands during long rides, be sure to choose your favorite pair of cycling gloves from our list.
Key Features:
Non-toxic, biodegradable, non-hazardous
Safe for your bike's paint
General-purpose parts-cleaning fluid
Flip-top lid
Specification:
Brand

Runaway Bike

Weight

1.1 Pound
The spray is easy to use
No scrubbing required
Does not contain any harmful and toxic chemicals
A little pricey for some users
Might not be as efficient as the other products
Contents are at risk of spillage due to the shape of the bottle
Muc Off Nano Tech Bike Cleaner
Every user of the MUC Off Nano Tech Bike Cleaner will attest to the fact that this is an exceptional degreaser in every right. With its formula sourced from a biodegradable source, this is a cycle cleaner made by unique scientists who understand the needs of metal, plastic, rubber, and painted surfaces. It seeks to transform your bicycle into a squeaky-clean machine in a matter of minutes and can be applied on any portion of your bike without a problem. This bike chain degreaser features a trigger spray that offers you precision during application. Once used, it should be allowed to sit for a while before it is cleaned off with a soft brush or a clean cloth. For maximum comfort and safety, pick your favorite bike seat from our list.
Key Features:
Biodegradable cleaning formula
1L (33.8oz), 5L (169oz), 25L (845oz)
Bike maintenance
Reasonable price
Specification:
Brand

Muc Off

Model

904US

Weight

1 Pounds
Biodegradable
Suitable for most bike maintenance cleaning
Fast acting
A little pricey for some users
The product is ineffective
Packaging can be improved
Bike Degreaser Buying Guide
How We Chose Our Selection Of Bike Degreasers
Brand - Its customers trust every brand belonging to the bicycle gear and tools industry for various reasons. In this article, our list of product is manufactured by only the world's leading manufacturers, who have decades of expertise in this field. Some of these brands include White Lightning, Finish Line, and many others.
Reviews - The team that came up with our list of recommendations for the best bike degreaser made sure that every product mentioned is highly affordable by most of our readers, no matter their budgets. All products are incredibly budget-friendly, and they can be purchased easily all around the world.
Price - Concerning the usage and longevity of bike degreasers, we searched online for various reports and user feedback from existing customers. This information was vital in helping us provide our readers with features, pros, and cons of each product mentioned, to ensure that they have enough information to help them make a great purchasing choice.
Features To Look For In Bike Greasers
In selecting an ideal bike greaser for your bicycle, there are some features you must consider, as these are essential to the functionality and longevity of your product. We discuss the vital features below and offer tips and advice on the best types you can opt for during the search process.
Rate of action - The best degreasers are those that operate instantly, cleaning all dirt and grim once they come into contact with your cycle's surface. When searching for a bike degreaser, the potential buyer must decide on the type of degreaser they need, that is whether they require an immediate working product or they don't mind having a product that takes a little time to show its efficiency.
Types of surfaces - The versatility in the use of your degreaser is also a huge determining factor that can affect a potential buyer's choice. There are some brands of degreasers formulated to work on different surfaces and materials such as metal, rubber, plastic, and even paint. Other brands, however, restrict the use of their degreasers to just metal; thus, you must study every product you come across to find out what surface it will work well on.
Application type - The last yet extremely vital feature we advise users on is the mode of application for a degreaser. On the market, there are different products, each of which are applied in different ways. Some degreasers feature a spray nozzle that encourages users to spray the desired portion of their bicycle. This offers more precision as it enables you to reach some corners you might not arrive with other forms of applications.
Sign Up Now
GET THE VERY BEST OF GEARHUNGRY STRAIGHT TO YOUR INBOX