Best Bike Mirrors In 2022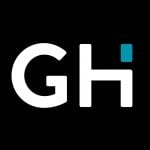 This product guide was written by GearHungry Staff
Last Updated
May 31, 2019
GearHungry Staff
GearHungry Staff posts are a compilation of work by various members of our editorial team. We update old articles regularly to provide you the most current information. You can learn more about our staff
here
.
GearHungry may earn a small commission from affiliate links in this article.
Learn more
Serious cyclists have for many years regarded the rear view bike mirror as being one of those accessories that are only used by overly sensible old guys who always seem to be wearing reflective vests and trouser clips. So, with that particular view in mind, it shouldn't come as any real surprise that most of us cyclists haven't really given that much thought to what would be the best bike mirror for our particular bike set-up and our general riding needs.
And while most of us would probably agree that rear view bicycle mirrors will never actually become one of the hottest topics discussed at club events and race meets – it is nevertheless worth noting that these unobtrusive and affordable bike additions can significantly improve both our own ­– and other road users' safety.
So, if your interest has been piqued, and you would like to know more ­– then read on, as we unveil our list of the best rear view bicycle mirrors of 2019.
The Best Bike Mirror
Hafny Bar End Bike Mirror
The Hafny Bar End Bike Mirror may not be one of the cheapest in our list, but it's certainly one of the most durable. With a polished stainless steel lens and robust foldable frame, this bombproof mirror will offer years of maintenance free service no matter how or where you ride. Suitable for either flat bars or drops, this is certainly the best bike mirror on our list when it comes to cross bar compatibility. So whether it's fitted to your old workhorse of a commuter, your latest adventure bike or your favorite lightweight racing machine, this bike rear view mirror will help to keep you safe both on the roads and the trails for many years to come. Be sure to also check our guide to the best cycling gloves.
Key Features:
Stainless steel lens
Nylon plus fiber make
360° adjustable
Made in Taiwan
Specification:
Brand

Hafny

Model

HF-MR083

Weight

2.1 Ounces
Mirrycle MTB Bar End Mountain Bike Mirror
First up, on our list of best bike mirrors of 2019 is the Mirrycle MTB Bar End Mountain Bicycle Mirror. This simple yet budget minded mountain bike mirror boasts a high-quality convex lens that's attached by a pivot to a robust adjustable arm mount. This cleverly thought out combination provides an incredibly wide field of view to a cyclist whilst also offering a broad selection of viewing angles. It can be fitted very easily to pretty much any size handlebars or bar ends by using the included foolproof, easy-to-use clamps. And if that isn't enough, it also comes with its own installation tool and clear mounting instructions. So, whilst the Mirrycle may not be one of the most sophisticated of rear view mirrors on our list, we're still happy to name it our best choice for 2019.
Key Features:
Adjustable to any viewing angle
Fits handlebars with 54″ to .875″ inside diameters
3" round concave glass mirror
Installation wrench included
Specification:
Brand

Mirrycle

Model

MI0001

Weight

4 Ounces
Hafny New Handlebar Bike Mirror
Anything can happen in that split second when you take your eyes off the road ahead of you, that's why it is safer to have a reliable mirror that does the work for you. Having a side mirror is like honing two eyes at the back of the head, but in this case, the mirrors are right in view. They take the hassle out of constantly glancing backward by providing a wide, clear view of what's happening behind you. Its sturdy yet flexible form allows pivoting in any angle preferred, ensuring the frame doesn't get in the way of the hands or present any inconveniences. What really makes this mirror unique is the automobile-grade HD lens, which promises a better, road-safe view on all terrains. Also, the Happy New Handlebar Bike Mirror stuck to Hafny ways by presenting an eco-friendly glass that can easily be recycled after due use. So the lens is not just reliable and extremely clear, but also support the cause for a better, environment-friendly world.
In addition, the anti-glare lens still provides an ample and clear view of the road behind without compromising safety or quality visuals. What's more, there's zero distortion to worry about with a mirror of this caliber, which equally provides a convex surface for a wider and clearer view of the road. As an added plus, when cycling at night, there's a printed reflector on the back of the mirror that ensures you are seen from considerable distances. Then there's the durable frame that promises to stay intact regardless of impact when parking or if the bike falls. Unlike other boring-looking bike mirrors, these ones come with more style and pizzazz to match the already eccentric bike or add more valor to it.
Key Features:
High impact durable frame
Quick and easy installation
HD automotive-grade silver glass lens
Fits 21-26mm outside diameter of the handlebar
Specification:
Brand

Hafny

Model

HF-MR095LS

Weight

0.6 Ounces
Sprintech Road Bike Rear View Mirrors
Sprintech's new road bike rear view mirrors are, as the name suggests, drop bar specific. Sprintech have worked their magic here to produce a lightweight, unobtrusive and aerodynamic product that integrates seamlessly into the ends of your drop bars. And why they may not be quite as large as some of the other mirrors on our list, they still offer plenty of rear visibility to roadies and gravel riders – making for an all-round, safer more confident ride. Easy to install and very sleek looking, the Sprintech mirror will look equally at home in the city, the countryside or even in the pro peloton. And yes, at this price point, probably the best bike mirror for roadies, and gravel riders you are likely to find. Don't forget to also check our guide to the best bike speedometers.
Key Features:
Quick and simple installation with plug
Chrome-coated and lead-free
Decent viewing angles
Highly adjustable
Specification:
Brand

Sprintech

Model

MI2010

Weight

4.3 Ounces
Bike Peddler Take A Look Cycling Eyeglass Bike Mirror
Bike Peddler's Take a Look mirror is one of the latest helmet visor or eyeglass mounted mirrors to come onto the market. This very high-tech looking stainless steel 3-pivot system from Bike Peddler allows for plenty of fore and aft adjustment to give you a wide range of viewing angles, and can be mounted on either the right or left side of your mountain bike helmet visor or eyeglasses. The actual mirror lens itself is optically correct and made from a durable, lightweight frameless acrylic to offer the cyclist an uninterrupted field of vision. All in all, a very tidy, no-fuss offering from Bike Peddler that will fit nicely into any cyclist's budget. And remember, because this particular mirror fits onto your visor or eyeglasses, you only need one, no matter what size fleet you have stored in your shed.
Key Features:
Lightweight construction
Easy to fit
No need for handlebar mounting
Can be removed for cleaning
3 pivot system for a wide range of viewing angles
Adjusts to right or left side use
Specification:
Brand

Bike Peddler

Model

MI1000

Weight

0.5 Ounces
Venzo Bicycle Handlebar Anti-Glare Mirror
The Venzo Anti-Glare Mirror is a mid-price point mirror that definitely won't disappoint. It comes with a very nicely finished polished stainless steel lens and an anti-reflective coating to keep the glare at bay on those particularly sunny days. The Venzo Anti-Glare Mirror also has a very strong reinforced nylon fiber arm mount that can be easily mounted on most handlebars types. And just for some added safety, the Venzo has a foldable lens hinge, so that it will fold inwards if your bike should fall or if you strike something when out and about. This feature is also very convenient for storage as well as transporting your bike on car cycle racks. All done and said, this offering from Venzo pretty much ticks all of the boxes whether you're a commuter, a touring cyclist or even an off road weekend warrior. This makes a perfect gift for mountain bikers in your life.
Key Features:
Polished stainless steel lens
Full 360˚ mirror head rotation
Long arms for clearer view
Good vibration damping
Anti-reflective lens coating
Specification:
Brand

Venzo

Weight

12 Ounces
Third Eye Bar End Bicycle Mirror
We've decided to give the budget Third Eye Bar End Bicycle Mirror our best value award for its uncluttered design, durability – and of course, its very low price tag. As you may well guess, the budget Third Eye Mirror doesn't offer the same level of sleekness as some of the slightly more expensive options, but what it lacks in bells and whistles, it certainly makes up for in just plain old-fashioned sturdiness and functionality. So, if you're one of those cyclists who are focused more on safety and reliability rather than sleek ascetics, the budget Third Eye could be the best bike mirror for you. You may also like to check our guide to the best bike lights.
Key Features:
Easy to install
Good size flat lens
Adjustable for all round view
Durable
Bar end mounting system
Specification:
Brand

Third Eye

Model

115385

Weight

4 Ounces
CAT EYE – BM-500 G Bike Mirror
For our premium pick, we have selected the Cat Eye – BM-500 G. This particular model comes with a good quality scratchproof, wide-angle lens that is mounted on a simple but effective ball-in-socket pivot system for quick and easy adjustments. The Cat Eye BM-500 G is also one of the easiest rear view mirrors to install as it comes with a standard expanding bolt mechanism that just slots into the end of your handlebar. Once the bolt is inserted, you just need to tighten the end bolt with a hex key to expand the mechanism and secure the mirror. The Cat Eye is suitable for most types of handlebars and can be safely used for both on and off road riding. At a mid-point price range, you are getting a great piece of kit that's manufactured by one of cycling's legendary accessory manufacturers. Our handy guide to the best bike repair stands features more great products like this. 
Key Features:
Scratch resistant glass
Robust build
Easy to install
Bar end installation
Wide angle lens
Zefal is one of the oldest and most trusted names when it comes to cycling accessories – and the new Zefal Spy Mirror will certainly continue in this French company's long list of successful cycling products. The thing which really makes this model stand out in the crowd is its rubber attachment system that will allow the mirror to be quickly mounted virtually anywhere on your bike. As well as being easy to install and easy to remove with its rubber push-in tab system, the Zefal Spy boasts an unbreakable chrome plated mirror face that has a slightly shallow convex lens for unrivalled all-round vision. And paired with its simple yet effective 360˚ swivel pivot head system, the Zefal will work flawlessly for even the most aggressive of riders. And most importantly for those cyclists on a budget, the Zefal Spy Bicycle Mirror comes in with a surprisingly affordable price tag. This mirror definitely deserves a big thumbs up for its combination of features, high quality materials and cost effectiveness.
And for more must-have bike accessories, check out our selection of the best bike bells.
Key Features:
Tool free
Lightweight
Compact
Good quality convex lens
Easy to adjust
Compatible with all handlebars and bar ends
Specification:
Brand

Zefal

Model

95293

Weight

0.8 Ounces
Bike Mirror Buying Guide & FAQ
How We Chose Our Selection Of The Best Bike Mirrors
As well as testing many of our listed products first-hand, our team of professional researchers read through hundreds of customer reviews posted on both social media and reputable retail websites. And to be sure that we offer you the very best deals possible, our team takes into account just about every detail you can imagine, ranging from price and brand to ease of product installation, as well as build quality, functionality and overall durability. Armed with this information, our team at Gearhungry are confident that we can bring some of the most informative, objective, and well-balanced opinions right to your fingertips.
Brand - A recognizable brand name can be enough to sway many customer no matter what type of product they are in the market for. And although we know this fact to be true, we also believe that there are many new start-ups and small, less well-known companies that are manufacturing great products that definitely deserve to be reviewed. So by carefully selecting all of our products, we aim to bring to you a healthy balance between household name brands along with a few of the lesser known ones to bring you a broad overall picture of what products are currently available to you.
Price - At Gearhungry, we understand that personal budgets are always going to be a major factor when it comes to purchasing new products. So, to make sure that everyone is catered to, we ensure that we include a wide selection of products from across the price range. And as professional reviewers with many years of experience, we also know, and point out to you, that high price tags don't always translate to superior products, and that budget products are often extremely good value.
Reviews - To get you the best deals in today's digital shopping environment, we spend many hours carefully reading through customer reviews to get the latest insights and objective opinions of products and services. Every review we read, we carefully evaluate for clarity, authenticity and informational value to ensure that all of the product and services contained in our lists are of the very highest standards.
Features To Look For In A Bike Mirror
There are a number of features to look out for to ensure that you get the best bike mirror for your bicycle.
Right Or Left Installation - Where you live and which side of the road you ride on should be the first thing you consider when you're in the market for a new bike side mirror. If you live in the USA or Europe, you will definitely need a left side mirror to see traffic coming up from behind you – whereas if you live in the UK or some of the many other countries that drive on the left side of the road, you will need a right side mirror to view the vehicles behind you. Of course, like many other riders out there, you could just get a pair of cycle rear view mirrors, and you'll always have every angle covered.
Construction Quality and Materials - Once you have figured which side you need your bike mirror on, it's time to have a good look at construction quality. You can get a good idea about construction quality by checking through the reviews, but it is also a good idea to check with the manufacturer's specifications. So, if you are after a visor or eyeglass mounted mirror, you will need to look for lightweight materials in both the mirror and the mounting arm: stainless steel, titanium both bode well for the mounting arms, whereas lightweight acrylics or other synthetic materials should be used for the lens. For handle bar and bar end mounted bike mirrors, again look for materials but pay special attention to mounting mechanisms and pivots. Good builds will generally use stainless steel in pivots, polished steel for the lens and lightweight resins or polycarbonates for the mounting arms.
Compatibility - As with most things in life, all cycle handlebars are not made equal – so it's important that you check the compatibility of a new bicycle rear view mirror with your own cockpit set-up before you press the buy now button. To be fair, most bicycle mirrors do come with plenty of wiggle room, but some oversized or super skinny handlebars may push a mirror's compatibility spectrum a bit out of their comfort zones – for minor tweaks, some electrical tape can usually firm things up if a fit is a bit on the loose side.
The other thing, you must consider is the compatibility of the mounting system: for racing bikes you will need drop bar specific mirrors, and for mountain or commuting bikes, a bar end, or inner bar mount is the best option. Also check how much space you have on your handlebars to ensure the mounting mechanism has enough room to be securely attached.
Size - When thinking about size, you need to consider both the actual reach of the mounting arm and the diameter of the lens. For mirrors that are mounted on bar ends, the length of the arm is fairly standard, but for mirrors with center mounts, the lengths can vary considerably. What diameter lens would best suit your cycling requirements depends on your riding style and the type of bike you ride. For daily commuting, most riders seem to prefer a larger diameter lens for a maximum field of vision, whereas for off-road riding and road racing, most riders tend to lean towards a smaller more compact lens. However, at the end of the day, the diameter of the lens does come down to personal choice – but if you're not sure, you could always take a quick peek at some bikes parked around your town to get a firsthand look.
Adjustability - The adjustability of a bike rear view mirror is also an important factor to take into account when considering a new purchase. The more adjustability you have, the more tweaking you will be able to do to get the perfect position for your riding style. The best bar mounted mirrors will have two points of adjustment: one on the mounting mechanism itself and one at the base of the lens frame. This allows for the maximum amount of adjustments for your overall mirror setup. Cheaper models may only have adjustments on the base of the lens frames, and while this is enough for most riders, it is always nice to have those extra adjustment options. For mirrors mounted on bar ends, hinges are also very common – this allows the lens to be pushed in and out when necessary, and also serves as a great safety feature if the bike should accidentally fall over, or if you hit an obstacle when out riding.
Bar End or Mid Bar Mounted Mirrors - The last thing you need to consider before ordering your new bike mirror is whether you would prefer a bar end or mid bar mounting system. Both have their pros and cons but essentially it comes down to the type of cockpit set-up you have and your riding style. If you already have a fairly busy mid-section on your bars, a bar end setup would probably work best for you. On the other hand, if you have just purchased some nice new closed end grips, you certainly will not want to ruin them by cutting the ends off to make room for a bar end insert locking mechanism. Mirrors that are mounted in your bar ends are also generally more resistant to vibration than their mid bar mounted counterparts – this, as you may well guess, makes them the top choice for mountain bikers, gravel riders, and generally everyone who likes to spend time on bumpy but less well travelled paths.
Bike Mirror FAQ
Q: Why do you need a bike mirror?
A: As you have probably noticed, lots of cyclists have been riding around for years and never felt the need for a rear view mirror. So you may well ask yourself if you actually need a bike mirror in the first place. Well, the answer to that is simply no, you don't actually need one –but that said, having a rear view mirror could save you from serious injury or possibly even save your life. Many accidents are caused when cyclists fail to see fast moving traffic coming up from behind them when making outwards maneuvers. Using a simple rear view mirror can significantly reduce this risk and at the same time help you to save energy and your precious momentum by not having to slow down to turn your head.
Also if you cycle regularly in built up areas where traffic is particularly busy, you will always have a better understanding of what is going on around you, boosting your riding confidence, and making you a safer all round rider. Remember, being aware of what is going on behind your bike is as important as what is happening in front of you. As an added bonus, you also don't have to keep looking over your shoulder, which at times can actually be a bit of a pain in the neck.
Sign Up Now
GET THE VERY BEST OF GEARHUNGRY STRAIGHT TO YOUR INBOX