Best Bike Seats in 2022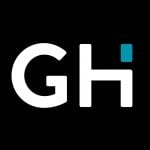 This product guide was written by GearHungry Staff
Last Updated
July 23, 2018
GearHungry Staff
GearHungry Staff posts are a compilation of work by various members of our editorial team. We update old articles regularly to provide you the most current information. You can learn more about our staff
here
.
GearHungry may earn a small commission from affiliate links in this article.
Learn more
In spite of all the technological progress of the past 20 years the bicycle remains one of the great human inventions. Simple, effective, environmentally friendly, compact, affordable and one of the best forms of exercise there is it's a testament to human ingenuity. To get the most from your bicycle though you need the right bike seat, which usually means swapping out the stock seat that came with the bike for something that dovetails with your specific needs. Below are the 10 best bikes seats.
The Best Bike Seat
Brooks England Cambium All Weather Bike Seat
By strictly racing standards Brooks England Cambium All Weather Bike Seat could be considered a wide bike seat, but most people will appreciate that little extra support at the periphery. The Cambium is fully waterproof as you'd expect and more flexible than you'd imagine from just looking at it. Although at 15.7 ounces it's heavier than other high-performance seats. Be sure to combine this with cool bike locks from our list.
Key Features:
Carved saddle design supports perennial pressure
Fiberglass reinforced nylon structure
Ready to ride with no breaking in period needed
Flexible waterproof rubberized top
Specification:
Brand

Brooks England

Weight

1.7 pounds
A very comfortable all day open road saddle
Plenty of support without being painfully stiff
High quality materials throughout
Planet Bike Men's A.R.S. Anatomic Relief Bike Seat
The ARS Anatomic Relief Saddle from Planet Bike is designed for those intermediate bikers who commonly take their bike across town to work but don't spend their whole weekend racking up hundreds of kms training with the peloton. The seat is fashioned from weather resistant materials and sculpted to respect your anatomy, not punish you for it. If you are looking for a gift for cyclists in your life, this might be an option.
Key Features:
Anatomical relief provided thanks to a center recess
Plenty of flexible foam padding along with the supportive base
Lycra cover provides protection with abrasion-resistant side panels
Bike designed specifically with male cyclists in mind
Specification:
Brand

Planet Bike

Model

5000-1

Weight

14.6 ounces
Gives you room to be you
Truly comfortable in all conditions
Surprisingly light
The foam padding may be too cushy for some
YLG Oversized Comfort Bike Seat
This next seat is about comfort, and nothing else. It's not the seat for downhill racing and it's definitely not the seat for the Tour de France. It is the seat, however, for a comfortable family bike ride along a flat and steady trail. The YLG Oversized Comfort Bike Seat makes every bike ride feel like sitting in your favorite chair after a long, hard day at work. 
The extra-wide seat is padded with memory foam and gel, so it molds to your shape making it more comfortable over time. It's covered in waterproof PVC leather for durability and sits upon a dual-spring rubber ball suspension system, designed to absorb the bumps of the road. It's the shape of the seat that really stands out though – it has an ergonomic arc design that supports your hips and allows your legs to move freely. 
Key Features:
Extra-wide seat 
Ergonomically-designed 
Dual-spring rubber ball suspension system 
Waterproof PVC leather cover 
90-day refund and return policy 
Extremely comfortable 
Molds to your bum
Absorbs shock
Not made for big bums
Not suitable for people with lower back issues 
TONBUX Most Comfortable Bicycle Seat
The Tonbux Most Comfortable Bicycle Seat is the perfect seat for long rides. If you're in a Strava competition to see who can log the most miles or you're just on a mission to get in shape, this seat will make your bicycle 10X more comfortable. We love the fact that it's shaped like a racing bike seat (just much bulkier) so it doesn't make your bike look clunky. It has a strip of reflective material around the seat and a reflective light, to give other road users a better chance of seeing you. 
In terms of comfort, this seat outperforms every stock bike seat on the market. Underneath the surface layer of microfiber artificial leather, there's a thick layer of gel padding. This eliminates any chance of an aching bum at the end of a long ride. The seat sits on a dual shock-absorbing ball system to make the ride feel smoother. 
Key Features:
Carbon steel metal frame 
Artificial PU leather surface 
Gel padding 
Dual shock-absorbing ball system 
Available in four colors
Looks like a normal bike seat 
Super comfortable and well-padded
Absorbs the shocks of the road 
Sunlite Cloud-9 Bicycle Suspension Cruiser Bike Seat
The Cloud 9 from Sunlite has one thing in mind: your comfort. This large bike seat is aimed squarely at the recreational rider who likes to take their bike on leisurely strolls down the greenway bike path, not those training for the Mount Washington Auto Road Hillclimb. And by those standards it has to be considered a resounding success. So put on your stylish sunglasses and hit the road. 
Key Features:
Chrome-plated coil springs
A very generous 10.5" across
Anatomic relief where it counts
Specification:
Brand

Cloud-9

Model

FBA_49525

Weight

3.2 pounds
Surprising comfort even after hours on the bike
Easily installs on most bicycles
Keeps your weight slightly forward for more efficient cycling
Not the most durable seat ever created
Brooks England B17 Standard Black Steel Saddle
With the B17 Standard Brooks take us back in time when bike seats were made to last and didn't give a rip about your anatomy because we didn't talk about that stuff. That said it's hard to argue with the build quality here or the fact that the saddle is trim and efficient in an old-school sort of way.
Key Features:
Lustrous genuine leather saddle
Rock solid foundation
Available with lightweight titanium rails
Weight 1.1 pounds
Specification:
Brand

Brooks England

Model

B211A07202

Weight

1.01 pounds
Will likely outlast any high tech seat you'll find
Comfortable, especially after the seat breaks in a bit
Made by hand in Birmingham
Will take a while to break in
Fizik Open Performance Bike Saddle
The Open Saddle is ultra-lightweight with a carbon-reinforced nylon shell and braided carbon rails. There's not a lot of padding here but if you're looking for padding you're not doing the type of high-performance riding this seat is intended for. The Open has a subtle forward shift to it, is fully waterproof, gives you breathing room where it counts, and allows plenty of room for your legs to work. You may also like to check our guide to the best bike lights for more great bike products.
Key Features:
Carbon reinforced shell
Ultra-sleek and lightweight design
Waterproof microtex cover
Weight 0.5 pounds
One of the lightest commercially available seats
Remarkably comfortable
Made to accommodate serious effort
The Bell Memory Foam Saddle is another bike seat made to accommodate those that ride a lot but not competitively. To be sure it can handle maximum effort but it weighs too much to ever be considered race material. Still, for dedicated bike commuters and those who enjoy banging down the trails over the weekend this is a comfortable, accommodating saddle.
Key Features:
Anatomic relief slot
Plenty of memory foam padding
Fits most any type of bike
Weight 2 pounds
Specification:
Brand

Bell

Model

7070533

Weight

1.3 pounds
Less punishing than other performance oriented saddles
Slotted design relieves groin pressure
Good for a variety of human frames
Exposed stitching is suspect in places
Brooks B67 Bicycle Saddle
The B67 is an aggressively traditional design for those who like their cycling to have a nostalgic bent. Brooks' handmade leather bike seats have a timeless appeal but there are more than sepia-toned memories to be had here. Once the seat is broken in it's actually extremely comfortable and as for durability well, you may never have to change your bike seat again. Don't forget to also check out our guide to the best bike phone mounts for more great products like this.
Key Features:
Stainless steel coil springs
Made by hand in Birmingham
Full leather bike seat
Weight 1.8 pounds
Specification:
Brand

Brooks England

Model

B427HSA07202

Weight

2.8 pounds
If you're of nostalgic temperament you're going to love it
Well-built for what it is
Can't argue with the Brooks Saddles pedigree
Your butt is going to pay a price for that nostalgia
There are few things worse in life than an uncomfortable bike seat. And for some reason, almost every bike comes with one. Sure, they're lightweight and look cool but is it the unspeakable pain of a rock-solid seat really worth it? We don't think so. That's why everyone should own a seat like the Giddy Up Bike Seat. Made from memory foam, this seat molds to the shape of your bum, creating a seat that fits you perfectly. It also has two rubber balls underneath the seat that absorb the shock of bumps in the road, giving you a more comfortable ride. For safety, there's an LED taillight so other road users can see you. 
Key Features:
Memory foam filling 
Shock-absorbing balls 
LED tail light
Reflective band
Fits double rail clamp 
Waterproof protection cover 
Specification:
Brand

Giddy Up!

Weight

2 pounds
Extremely comfortable 
Molds to your bum
Waterproof cover
Not the most durable seat
Bike Seat Buying Guide
How We Chose Our Selection of Bike Seats
Quality - Entire books have been written about what exactly constitutes "quality" and we're not going to wade into the debate here. We'll just say that the qualities we look for are performance, comfort, durability, padding and to some extent shock absorption. Put all these things together, along with intangibles like style, add them up and you get the quality of the best bike seats.
Reviews - We're independent sorts and prefer to draw our own conclusions. Especially when it comes to something many of us have personal experience with like bike seats. So we'll take a gander at what people are saying in customer reviews and if there seems to be a consensus about this seat or that we'll certainly give it consideration when making a final judgment.
Brand - There are some bike seat manufacturers that have been around since the 19th century. It's a pretty safe bet that companies like that know a thing or two about how to make a bike seat. At the same time computer aided design has enabled many of today's brightest young engineers to take a fresh look at bike seats and push the envelope. So we're open to all brands.
Price - We're always on the lookout for a great value. That combination of comfort, quality materials, outstanding construction, durability and low price. At least as low as is practically possible. We understand that it costs money to make something of real value today and so we don't expect to find gold in the bargain bin. Though we may still.
Features - The Best Bike Seats
Size and Shape - Bike saddles come in a number of different shapes and sizes to fulfill a number of different purposes including:
Racing - This type of seat is typically ultra-light and sleek with minimal padding and virtually no ability to absorb shocks.
Mountain bike - This type of seat is also generally slim in nature in order to provide the rider the ability to maximize energy output. But mountain bike seats typically have more padding than racing seats.
Wide - A wide bike seat is for recreational bike riders who like to take their bike to the store or through the park on the weekend. The seat emphasizes comfort and shock absorption over performance and is designed for leisurely sit-down riding.
Material - Bike seats are made from a variety of materials including:
Lycra - Serious professional bike racers will often choose lycra seats because they feel soft and are ideal for damp conditions, like rain and such.
Leather - While there is no doubt that part of the attraction of leather is its historical associations there is also no doubt that a well-made leather bike seat can be very comfortable once broken in and that it will potentially last for decades.
Gel - The gel bike seat is intended to provide riders with a break from the often tissue deadening effects of other materials. Many types of gel bike seat are very slim and have a similar profile to racing seats, but they include more padding and generally pay more attention to issues of comfort and shock absorption. Many mountain bikers prefer a gel bike seat.
Shell - The shell is on the underside of the seat and provides its basic profile. Shells can be made from a variety of materials including aluminum, plastic and carbon-reinforced nylon. Without the shell the seat would be little more than shapeless a blob. A leather bike seat however is typically free of a shell.
Rails - Rails attach to the seat clamp and serve to offer a modicum of suspension. Traditionally, rails have been made of steel but in recent years other materials have popped up in bicycle seat rails including titanium, die-cast aluminum and carbon fiber, which is the lightest and most expensive type of rail.
Padding - Bike seat padding can take many different forms including gels and foam. Foam is popular on recreational bike seats as it offers plenty of cushy comfort. A foam seat springs back to its original shape once you dismount. Or at least it should.
Cutouts - One thing that separates the contemporary seat from the seat of the past is the cutout. Cutouts are a relatively new innovation and one that was long overdue. It acknowledges the fact that people have a crotch and that it's important to keep one's crotch ventilated and to provide the anatomical structures of the crotch some room.
Durability - The leather bike seat if properly cared for could potentially provide you with decades of use. While it's unlikely you'll get that sort of wear out of a seat made from synthetics there are nonetheless some very durable seats on the contemporary market. Keep in mind that direct exposure to the sun is going to cause your seat to fade over time.
Bike Seat FAQ
Q: How do you install a new bike seat?
A: While the precise details may change from bike to bike the basic process is usually as follows:
Stabilize the bike either by leaning it against the wall or putting it in a bike stand.
Look under the seat. There are usually two set screws holding the seat to the clamp by the rails. Loosen them enough that the seat can then be tilted and freed of the clamp.
Take the new seat and slide one rail into the clamp nearly to the center then wedge the other rail in at an angle before leveling the seat off with the rails in the rail guides on the clamp.
Make sure the seat is horizontally oriented to conform to your body.
Tighten the set screws.
Q: How do you adjust a bike seat?
A: Adjusting the seat is very similar to changing the seat except you never remove the bike saddle entirely. Simply loosen the set screw or screws on the seat clamp that are holding the rails. Once they are loose you can slide the seat back and forth horizontally to find the perfect orientation for you. Also, when you loosen the set screws you should be able to tilt the seat up or down to match your preferred angle of attack.
Q: What is the proper height for a bike seat?
A: Many adults stick with the low seat position of their youth because they have no need or desire to push the speed envelope. If you are interested in going fast with your bike, however, you're going to need to raise the seat so you can get your legs into the process. As a general rule if you want to get the most from the energy you're exerting your leg should be fully extended when it sits on a pedal that is in the 6 o'clock position. If it doesn't you'll need to raise the bicycle seat.
Q: How do you maintain a bike seat?
A: Seats don't typically require any maintenance other than perhaps wiping away the sweat and body salts with a clean damp cloth at the end of the day. That and making sure you check the underside periodically for rust. If you're worried about your seat fading in the sun try a commercially available UV protectant spray such as those used for motorcycle seats.
Q: What's the right way to sit on a bike?
A: Being properly seated on your bike is largely a function of how the bicycle seat is positioned relative to the handlebars. If yours is a leisure type of bicycle it will likely have upward-oriented handlebars that require you to be in an upright position in the saddle. If your seat is leaning forward you'll never be able to get comfortable. Likewise, if you have a high-performance bike with low semicircular handlebars and your seat is too low, too wide or strictly parallel to the ground your seat/handlebar relationship will be skewed and you'll wind up in an uncomfortable and unsafe position.
Sign Up Now
GET THE VERY BEST OF GEARHUNGRY STRAIGHT TO YOUR INBOX