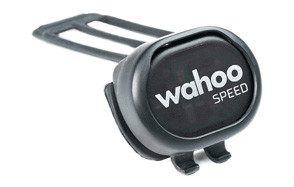 Wahoo RPM Cycling Speed and Cadence Sensor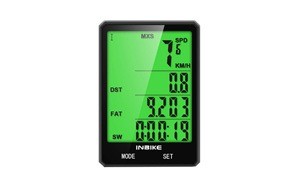 CS Force Bike Computer And Speedometer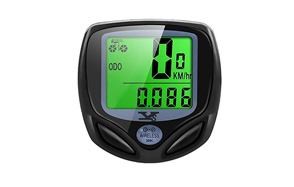 SY Bicycle Wireless Speedometer And Odometer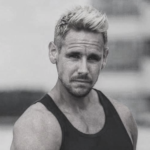 Cycling is definitely one of those sports that's all about the latest tech and gear. It's rare that you'll see a lycra clad cyclist without an onboard computer of some description. Keeping one eye on the road and the other closely reviewing where they've been and how quickly they managed to get there! Speedometers, odometers, power meters and the like can range from entry-level models at $15 up to an eye-watering $500, but even at the budget end, you'll have access to basic information like speed and cadence. For a little bit more of an investment, you can go from wired to wireless which means no unsightly wires messing up with the aesthetics of your frame! To enjoy Bluetooth connectivity, track heart rate, monitor calories burnt and satellite GPS you'll need to blow the budget. We're focusing today on cost-effective Speedometers. All our recommendations come in at sub $30, so they won't break the bank, but they will help you monitor your progress and how long it's taken you to travel distance. Let's get straight to it with our Best Choice product in our roundup of six of the best Speedometers for your money.
The Best Bike Speedometer
Bike Speedometer Buying Guide
How We Chose Our Selection Of The Best Bike Speedometers
Reviews - When it comes to buying the Best Bike Speedometer, you want to be confident that what you are purchasing will live up to your expectations, no matter how little or how much you might be spending. That's where customer reviews and feedback are so vital as they give real life, honest opinion about the truth behind how a product is likely to perform. As a part of our extensive research into the products we select, at Gear Hungry we take seriously the feedback left by online customers and aim to incorporate that into our comprehensive buying guides.
Brand - While it's always worth buying from reputable and well-known brands as they have a better consumer history, we do also like to uncover some hidden gems in each category. If we stumble across a lesser known brand that looks like it's really giving the big guys a run for their money, it will feature on our final list.
Price - Price is generally determined by quality as well as design and the number of features and benefits. When it comes to price points, we try and ensure that we have a cross section of price points that will appeal to all levels of budgets.

Features To Look For In Cycling Speedometers
When it comes to bike tech, sadly you really do get what you pay for so the most important thing is to set out your initial budget then make a list of all the things that are essential to have versus what would be nice to have if you could afford them. When it comes to this hotly contested category, bike computers are not created equally, and there is a tonne of choice from the very basic through to the advanced. Below we've listed out our recommendation of some of the key features to be on the lookout for in your next Cycling Speedometer.
Power Source & Connectivity - This may well be a deal breaker for you. There's no denying that both practically and aesthetically, wireless is preferable to wired and far more convenient. It's unlikely though that by opting to go wireless, you'll open up your access to more functionality. It's just that while a wired speedometer is certainly going to be more secure, it's likely to look a bit on the untidy side. Wired devices are typically less expensive and won't require a separate sensor battery. Wireless enables you just to mount and go, but they will require replacement batteries or recharging.
Wired models can send and receive information only. If you do want to tap into additional apps allowing you to better track and analyze your performance and stats, then you will require WiFi or Bluetooth connectivity. If you are one of those keen cyclists who does want to carefully monitor their progress over time and view the details in more interesting ways, then you are going to need a bicycle speedometer that incorporates more sophisticated modes of communication.
Display panel - Most Speedometers should be capable of tracking and displaying more than one piece of data on the screen at once and will require configuring so they can be set up to your personal needs. Unless they're of course very basic in which case you may be limited in terms of the personalization available. Display screens generally come with two modes of operation - buttons touchscreen. Units with buttons resemble traditional style stopwatches and take a bit of getting used to while you work out the unique functions of the various buttons. The alternative is a touchscreen interface that whether in one-touch or single scroll. These models are more akin to your smartphone device in terms of how they look and perform.
Setup - You're not exactly going to be spoilt for choice when it comes to setup! There are only a couple of practical places where your device can realistically be mounted so that you get a good clear and unobstructed view. Up front in the center of the handlebars is the most obvious position, but if you do prefer to mount it left or right of your field of vision, you will need a bracket that supports a range of positions.
Durability and Weather Resistance - As with any gear that you intend using outside, you need it to be durable and resistant to whatever Mother Natures throws it's way! We're talking wind, rain, snow and if you're lucky, heat! The majority of speedometer devices should be water-resistant which should suffice for most of you.

Types Of Bike Speedometer
Cycling speedometers fall into different categories, and it's true that you get what you pay for.
You can go for an entry level, budget friendly wired version which will measure vital statistics but won't enable you to transfer then that date for sharing and analysis.
Alternatively, you could for a more expensive wireless version with Bluetooth or WiFi connectivity which can be paired with your smartphone so that you can monitor and view your trip details at a later stage.
Beyond this, there are also GPS ready onboard bike computers which combine all the navigational functionality you require with other advanced features which might include mapping, communications as well as a full color, digital touchscreen display.