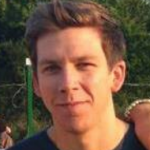 Finding the best bike pump is an essential for bikers. You need them if you love to feel the wind rushing through your hair (or, against your helmet, because safety first you know) as you glide past traffic on the morning commute. They're treasured by those who bask in the tranquil calm while winding through country roads without the sounds of the city. They're something no passionate cyclist should be without.
It might not exactly be biking weather where you are right now, but that doesn't mean you should neglect to keep your tires pumped ready for when the warm seasons roll back around. In fact, you don't want to feel the bite of disappointment once the temperatures begin to rise when the clouds clear, and everyone's mood shifts from the post-holiday blues to the excited anticipation of spring and beyond. It's always best to t , so check out our picks for the top bike pumps for you.
The Best Bike Pump
Bike Pump Buying Guide
How We Chose Our Selection of Bike Pumps
To choose the best bike pump, we took a close look at three different factors which we believe are the most important parts of any selection.
Reviews - While we'd love to try out these products ourselves, we don't always have the time. Instead of making stuff up as we go along, we carefully study and analyze reviews from customers who have purchased and tested these products.
This gives us an insight into the finer operations of a product and allows us to identify common positives, common negatives, and get an overall idea of how excellent (or, sometimes not so excellent) any product is.
Price - The highest price doesn't always mean the very best. In fact, there are some awesome products which offer a great budget option as opposed to more expensive bike pumps. We also understand that not everyone is as passionate about cycling as the next guy. We tried to find a decent, reasonable balance between top quality and affordability to appeal to the avid cyclist and casual bike riders, which we think we've done pretty well.
Brands  - You probably recognize some of the brands we've picked out, but you also may not recognize some of them. Instead of focusing solely on one brand, we like to find as wide of a variety as possible. This variety allows you to explore as many options as possible so you can find the right brand and product for you. That's what this is all about anyway.

Features To Look For In Bike Pumps
Before you make the commitment and click to confirm your order, make sure you understand which are the most important features to look for in a bike pump, you might just change your mind.
Handle - The shape, size, and design of the handle can affect how easy it is to pump and inflate. A handle that's too small could (and probably will) put extra pressure on your hands, arms, and shoulders, which will affect comfort.
You should also consider how easy it will be to use in different environments. If you find it difficult to pump when testing it at home, imagine how challenging it could be when you need to inflate in the pouring rain.
For the best results, look for an ergonomic handle that will make any inflation as easy as possible. Not only will this ensure faster, more efficient pumping, it'll also be less hassle should you need to inflate in extreme conditions.
Max Pressure - The maximum pressure of your pump determines the highest PSI it can reach. Different seasons, conditions, and environments require different levels of PSI, so it's wise to look for something that can reach as high a pressure as possible as this will give you different options throughout the year and through most locations.
The best bike pumps will provide a PSI of at least 100, but this could vary depending on their size, and some, although boasting a maximum PSI of 120 or more, can sometimes struggle to break 80. Be sure to check reviews to determine the best pump for pressure.
Valves - Presta/Schrader - Bike tires will come with one of two valve types: Presta and Schrader so you'll need a pump to match whichever your bike has. In the past, pump manufacturers showed favor to one or the other, but times have changed and now you're unlikely to find a bike pump that is exclusive to one type of valve. That being said, it's still useful to know what kind of valve your bike has in case of emergencies.
Gauge - To find the pump with the most effective gauge you need to consider three things: accuracy, size, and a target indicator. Accuracy is essential in anything, and a bike pump that's precise will serve you much better than one that's off by even just a few notches. The size makes it as easy to read as possible while the target indicator - while not essential - will allow you to hit the right pressure at a glance instead of guessing.

Types of Bike Pumps
Portable - A portable bike pump is easy to carry and some are small enough to fit into a jacket pocket. However, their size affects their maximum pressure, so you could struggle when facing a different environment and tire pressure requirements.
Handheld - Slightly larger than a portable pump, handheld types can sometimes make it more difficult to inflate the tire. They aren't as large as foot pumps and therefore don't boast as much power. They do offer more than portable options though and are usually not that much larger that they won't fit in a backpack.
Foot pump - Foot pumps are the largest kind of bike pump you'll get and, as such, are the most powerful. These are not as portable as the other types, but if you're driving somewhere with your bike attached, they are great for ensuring the best tire pressure possible. They're also more comfortable to use and often more accurate, too, as some smaller pumps do not have a pressure gauge attached.
Bike Pump FAQ
Q: Can you use a ball pump for bikes?
A: No. A ball pump uses a different valve to pump up your soccer ball or basketball, and so this would not work with a bicycle tire. However, you can use a bike pump for a sports ball, but only if you have the right needle adapter with it.
Q: How do bicycle pumps work?
A: Bicycle pumps work by pushing air into the tire using a pumping mechanism that compresses air and directs it into the tire. This compressed air increases the pressure within the tire and makes it more stable for riding, ensuring safety on the road or riding through the countryside.
Different sizes of pumps offer different levels of effectiveness. A wide pump - ideal for mountain bikes and bikes with thick tires - releases a large amount of air at a time, filling a vast amount of space. A thin pump - ideal for road bikes and thin tires - does the same but is more compact. If you use a thin pump on wide tires, you could inflate for a very long time.

Q: Why do bike pumps get hot?
A: You may notice your bike pump getting hot and perhaps start to worry, but this isn't necessary. If you remember way back to your High School (maybe even earlier) science class, you'll recall lessons about molecules.
These molecules are being compressed at such a rate that they're vibrating and rubbing against each other and the cylinder wall, which we all know creates friction and therefore heat. From here, it's easy enough to understand why the air pump is getting hot but is also nothing to worry about. Look at you, learning something (or remembering) about science when all you wanted to was to find a bike pump. Weird, hey?
Q: How often should I pump my bike tires?
A: This depends on the size of the tire and what level of pressure you need. At the very least, you must pump up your tires once every two to three weeks, and this is with a mountain bike as they do not require as much pressure as other kinds of bikes.
For road bikes, which require greater pressure to maximize safety and control, you should pump them up every single week. This is true even if you don't use the bike every day as the tires are thinner and will, therefore, lose pressure more quickly.
For in-between bikes (or hybrids), you can get away with pumping them ones every two weeks. However, don't just pump up your tires of any bike for the sake of it, as you risk over inflating them, which is just as bad as under inflating them. Some bike pumps will have indicators when you reach the perfect pressure.
Sources