Best Bike Pumps In 2022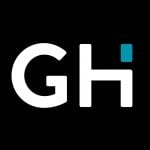 This product guide was written by GearHungry Staff
Last Updated
December 17, 2018
GearHungry Staff
GearHungry Staff posts are a compilation of work by various members of our editorial team. We update old articles regularly to provide you the most current information. You can learn more about our staff
here
.
GearHungry may earn a small commission from affiliate links in this article.
Learn more
Finding the best bike pump is an essential for bikers. You need them if you love to feel the wind rushing through your hair (or, against your helmet, because safety first you know) as you glide past traffic on the morning commute. They're treasured by those who bask in the tranquil calm while winding through country roads without the sounds of the city. They're something no passionate cyclist should be without.
It might not exactly be biking weather where you are right now, but that doesn't mean you should neglect to keep your tires pumped ready for when the warm seasons roll back around. In fact, you don't want to feel the bite of disappointment once the temperatures begin to rise when the clouds clear, and everyone's mood shifts from the post-holiday blues to the excited anticipation of spring and beyond. It's always best to t , so check out our picks for the top bike pumps for you.
The Best Bike Pump
BV Bicycle Ergonomic Bike Floor Pump
Using a twin valve design, the BV Bicycle Ergonomic Bike Floor Pump is a top quality option that provides excellent versatility among valves. With it, you can switch effortlessly between Presta and Schrader with no need to reverse the valve itself. This is a welcome change from previous designs which, while effective, suffered from the occasional leak.
As a ground pump should be, it's comfortable and easy to use with ergonomic handles, and the extra large gauge – which comes with an adjustable target – allows you to keep an eye on the pressure so as not to over-inflate. This design doesn't just ensure ease of inflation, but also means you can inflate your tires, ball, or other accessories quickly without needing a variety of different pumps to do the same job. 
The valve-lock feature is also useful, but only if you don't struggle with it as some customers have done. This isn't something that affects every model, though, and so could just be bad luck on their part. If you're willing to look past minor inconveniences (and you really should), this is an excellent bike pump that provides a little more than less-expensive models, but still comes at a good price. Find more great products like this by checking out our guide to the best bike seats.
Key Features:
Two easy switch valve design
Correct and visible screen gauge
Easy to use
Lasts longer
Specification:
Brand

BV

Model

BV-GF55P

Weight

2 pounds
Extra long hose and 360-degree rotating pivot makes pumping easier
Durable construction
1 Year free replacement warranty
Some issues with using the valve lock feature
Vibrelli Performance Bike Foot Pump
Careening into first place for the best bike pump available to you and anyone you love, the Vibrelli Performance Bike Foot Pump is an all-in-one choice for those looking to get the most from their bike pump. The large, easy-to-read gauge provides up to 160 PSI, which is more than you'll need all year-round. Unlike some bike pumps, you can also feel just when the tire is ready, instead of using the touch test every couple of pumps.
The valve is also compatible with both Presta and Schrader, so you needn't worry about finding adaptors you may have required before. You'll also get a glueless emergency puncture repair kit, which any cyclist knows is sure to come in handy, particularly with the weather having pretty much entirely turned (seemingly overnight, too).
Despite the small cylinder making inflation a little harder than other products, the positives massively outweigh such negatives and if you think about it you'll get a decent arm workout with it, anyway. You may also be interested in some of the best vacuum pumps from our list, so check them out.
Key Features:
Built tough, to last long
Comes with a manufacturer's warranty of up to 5 years
Added Puncture kits that are glueless
Works for both Presta and Schrader valves
Specification:
Brand

Vibrelli

Weight

2.5 pounds
5-Year manufacturer's warranty included
Rapid T-valve design ensures fast pumping
Additional valve included for footballs and inflatable devices
Small cylinder requires more intense pumping
The Vibrelli Mini Bike Pump & Glueless Puncture Repair Kit is one of Vibrelli's finest bike pump products. It is designed to provide solutions to your everyday needs of a bike pump. Serving you well with its automatically fitting clever valve, it saves you time and stress in getting the perfect fit for your bike valve. For Presta and Schrader valves, you are even at a greater advantage as you are not required to adjust the valve manually.
Inbuilt is an automatic switch which is able to detect which valve to use between Presta and Schrader. It uses a compact valve which prevents air wastage. For easier mobility with your bike, Vibrelli provides a mounting bracket and a Velcro belt which can be used to fasten this bike pump to your bicycle. For the full cover, each purchase of this bike pump gives you a good number of pocket-sized easy to use puncture repair kits for your bike tire. An additional ball needle valve is added to inflating all kinds of balls. Our guide to the best bike baskets features more cool products for your bike, so check them out.
Key Features:
Pump up to 120 PSI
Clever valve switch technology
Made of a durable, strong aluminum barrel
Includes a ball needle valve
Specification:
Brand

Vibrelli

Weight

8 ounces
This Pro Bike Tool Bike Pump is a perfect fit for all outdoor biking adventures. Crafted to give the best outdoor biking provision, its design reacts well with the conditions outdoor. It comes with an added bracket for an easier carriage along with your bike. Alternate easily between Presta and Schrader with high effective pumping power of up to 100 PSI. Get even more output as you exert less pumping power through the holes into your bike tires. It has a highly portable design.
With a length of about 8.75 inches long and a weight of just 4.5oz, you can easily move about your trips with this bike pump. This product is assured to last long. A dust cap has been included on both ends of the pump to prevent dust and other particles from entering the pump or its hose. Even more, is its unique flexible hose design which makes the hose foldable. Notable is that this bike pump remains an award-winning product under the "Best Buy Award" category which is organized by Outdoor Gear Lab. And for more must-have bike accessories, check out our selection of the best bike bells.
Key Features:
Fitting outdoor design
Sleek and portable
Ideal for all bike tires
Award-winning bike pump
Specification:
Brand

Pro Bike Tool

Weight

7 ounces
ID MAX Double Barrel Foot Pump
The Double Cylinder Bike Pump is a multipurpose product. Aside from its effectiveness as a bike pump, it can also serve as a carriage for electric vehicles, wheelchairs, baby cots, and motorbike and bicycle aerations. Its 12.5cm by 30cm design is able to accommodate two cylinders simultaneously. It has two distinct valves neatly fitted to serve all Schrader and Presta based tires.
Built with the best of solid metallic materials, it is a highly strong and durable product which has the ability to resist corrosion. Its 29.5-inch tube is made of rubber to resist excessive cold or heat temperatures for maximal performance at all times. Enjoy the convenience of its large-screened pressure gauge, which produces just accurate results. Use of this bike pump caters for your safety. Its non-slip mat-based pedal and safety side locks are just a few among many safety tools included.
Key Features:
Durable and strong
Lasts longer
A vast range of uses
Safety design
Specification:
Brand

ID MAX

Weight

4.2 pounds
This tire pump (or tire pump, for our UK readers) is a compact and lightweight model which aims for something a little different to the other options on our list. The Pro Bike Tool CO2 inflator offers both convenience and portability unlike any other bike pump on the market, and at a reasonable price.
Relying on CO2, there's zero pumping actually involved, making inflation easier than ever before, and you're guaranteed fast, efficient action in just seconds. The 1-Turn valve system – compatible with both Presta and Schrader – offers a controlled inflation that regulates the speed of release that ensures precise and sufficiently filled tires. This makes up for the lack of gauge, which some of you might not be too keen on.
The size also eliminates much of the hassle you normally get with bike pumps, as you can fit it in your pocket to fill up along the way, saving bringing a cycling backpack for just one accessory and weighing you down. However, because it relies on CO2, you must invest in replacement canisters, which are cheap enough, but still not as convenient as traditional air pumps. If you're looking for style and portability, though, this is certainly something to consider.
Key Features:
1-Turn valve system inflates tire in seconds
Compatible with both Presta and Schrader valves
Safe and secure construction prevents leaks
Compact design ensures simple carrying
Specification:
Brand

Pro Bike Tool

Model

CO2-R01

Weight

2.08 ounces
Smart and stylish design
Foam insulation prevents frozen hands in cold weather
Reliable inflation up to 95 PSI
Need to purchase extra cartridges could reduce overall value for money
Possibly the most badass sounding bike pump ever created, the AerGun X-1000 is a true behemoth of inflation. It's patented AerTight Pump Head works with Presta valves and Schrader valves, while the pressure gauge can handle up to 160 PSI. This gauge is also easy-to-read and unlike lesser bike pumps ensures accuracy every time and comes with an adjustable PSI target.
If you use and cherish a high-performance bike, then this may just be the pump for you. Constructed with reliable and durable materials, it's more than a mere bike pump. Instead, it's something guaranteed to last you for years. It's sturdy, and the long steel barrel is long enough to ensure efficient inflation for your tires, ball, or air mattress.
Bicycle pumps are not the flashiest products you can buy – far from it – but this AerGun defies inflation expectation and backs up its macho-front by providing a consistent, long-lasting design you may still use well into the next decade and beyond, and you know what? You'll be happy to use it, too. Our handy guide to the best bike locks features more great products for your bike.
Key Features:
AerTight Pump Head works with both Presta and Schrader valves
Easy-to-read and accurate pressure gauge
Wide solid base and handle provides stability
Pumps up to 160 PSI
Specification:
Brand

AerGun

Weight

2.43 pounds
No need for valve adapters
Additional pump needles included
No leak design with a tight seal
Thin pump shaft restricts the amount of pumpable air
RockShox High-Pressure Shock Pump
Looking much more like the bike pump you'll find hiding somewhere in the depths of your garage, this RockShox High-Pressure Shock Pump mixes classic design with modern efficiency. For mountain bikers or anybody with suspension (full or not) on their bike, this is a quality upgrade from the free shock pump you may have received when you first bought it.
With durable and reliable construction, it's an assured addition to your bike's accessory kit and will help to maximize your biking experience. It also claims a top PSI of 300,  something you should expect with a shock pump, but you can also use it to inflate your tires – although, with such a small barrel this could take some time. The attached hose is easy to twist and turn wherever you need it, and the whole thing is lightweight enough so as not to weigh you down, especially on longer, more intense rides.
While you still experience air loss, it's minor and essentially unavoidable, so you shouldn't feel too bad about it, and it offers such successful results you'll not be too concerned with that, anyway. Don't forget to also check out our guide to the best car bike racks for more useful products like this.
Key Features:
Durable and reliable construction
Maximum PSI of 300
Simple inflation
Swivel hose makes it easy to reach certain places
Lightweight enough to carry with you
Easy to use
Perfect for suspension-equipped bikes
Brief but unavoidable air loss
Bell Air Attack 350 High Volume Bicycle Pump
Available to you at less than $10, the Bell Air Attack 350 is the best value bike pump on the market. Thanks to its wide barrel design, you're guaranteed high volume and efficient inflation, pushing the air through better than some of the more expensive brands. The PSI clocks in at a modest 100 maximum while the pressure gauge is simple to read at a glance to ensure reliable inflation.
The pump is easy to use, with a sturdy base that helps stability, and it's compatible with both Presta and Schrader valves, giving you versatility – but by now, that's almost expected. It also comes with additional pump needles for soccer balls and similar items, and it's lightweight, which makes it easy to carry. Despite this, it's also a little on the large side, so it may not be suitable for carrying in a backpack. 
It's not flashy, it doesn't come with tons of special features, but it also doesn't need to. Instead, it provides exactly what you need, and is a great, budget option for the casual biker who maybe gets out onto their local circuit just a couple of times a month at most. Don't forget to also check out our guide to the best cycling gloves. 
Key Features:
Wide barrel design to push air through more efficiently
Reversible Presta and Schrader valve head
Maximum 100 PSI
Accurate and readable pressure gauge
Specification:
Brand

Bell

Model

7076435

Weight

1.4 pounds
Additional pump needles included
Best used with wide tire bikes allowing ease of inflation
Lightweight model for simple portability
A little larger than pictures suggest
Topeak Joe Blow Sport III High Pressure Floor Bike Pump
The most expensive choice in our selection of the best bike pumps, the Topeak Joe Blow Sport III is a near-perfect option for those looking to splash the cash. The high-pressure floor bike pump comes with a TwinHead DX, and is compatible with Presta, Schrader, and Dunlop, which is the only instance of this we could find. The T-shaped design also eliminates air loss, which is always welcome.
The 360-degree pivot hose gives you easy maneuverability, and this hose is long enough to make operation as comfortable as possible. Speaking of comfort, the ergonomic design isn't just easy on the hands, neck, and shoulders, it also makes inflation simple, too.
The large gauge is mounted at the base and, at 3 inches wide, is easy to read. This all makes it sound like the best bike pump ever, however, it loses points because of the inaccurate gauge. For some, this isn't an issue, but if you're paying nearly fifty bucks for something, you want it to provide accuracy like nothing else. You may also like to check our guide to the best bike lights.
Key Features:
TwinHead DX is compatible with Presta, Schrader and Dunlop valves
360-degree pivot hose for versatile inflation options
Easy to read gauge mounted from the base
Maximum PSI of 160
Specification:
Brand

Topeak

Model

TJB-S6

Weight

3.7 pounds
Ergonomically design for comfort and simple inflation
Extra needles for balls and bladders provided
2-Year warranty
Slightly inaccurate gauge
Schwinn Air Center Plus Floor Pump
We hope you're not feeling too deflated as we ride confidently towards our final pick. The Schwinn Air Center Plus Floor Pump is a great budget option that provides a little more than the Bell Air, but also a little less than some pricier options. As a standard, it's compatible with Presta and Schrader and comes with a maximum PSI of 120.
By now, you know this is all normal and pretty much what you need at the very least, however, Schwinn has something up its sleeve. The gauge, mounted towards the base of the pump, comes with a useful onboard indicator, which shows when the valve is sealed correctly and saves you wasting time and air when you could be cycling away already.
You'll also get a high volume barrel and a wide metal base that ensures pump stability. At less than twenty dollars, it feels almost like a steal, but just know once you hit 75 PSI, the pumping becomes considerably more difficult. Your inflation needs will vary depending on the time of the year, but if you want simplicity and consistency all year-round there may be a slightly better option elsewhere. Still, if you can spend a little more than budget options, this will be an awesome and reliable mid-range bike pump. Don't forget to also check out our guide to the best bike phone mounts for more great products like this.
Key Features:
Compatible with both Presta and Schrader valves
Onboard indicator switches from red to green when properly sealed
High-volume steel barrel ensures fast and efficient inflation
Up to 120 PSI
Specification:
Brand

Schwinn

Model

SW78866-3

Weight

2.5 pounds
Wide metal base provides stability on all surfaces
Sports ball needle and inflation cone offer versatility
Ideal for bikes or trailer tires
Difficult to pump above 75 PSI
Bike Pump Buying Guide
Volume - Because bike pumps basically function with the volume of air it receives, those with lower volume per stroke takes more strokes and more time to fill a tire as compared to those with higher volume per stroke.
Gauge Accuracy - A gauge should be able to show a correct and a consistent reflection of the volume of air being pumped.
Size and Weight - The size and weight of a bike pump will decide whether or not it is portable as you go on your bike trips.
The Pump Head and Valve Type - The different pump heads require different vault types with Presta and Schrader being the two main types.
Bike Pumps FAQ
Q: What is a bike pump?
A: A bicycle pump is a device that is specifically designed to inflate bicycle tires using air pressure.
Q: What is a CO2 cartridge pump, and what are its advantages and disadvantages?
A: A cartridge pump pumps the tire using a pressurized CO2 cartridge. This offers fast and comfortable inflation without much effort.
Sources
Sign Up Now
GET THE VERY BEST OF GEARHUNGRY STRAIGHT TO YOUR INBOX