Best Ice Hockey Bags In 2022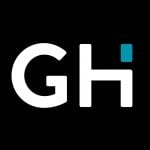 This product guide was written by GearHungry Staff
Last Updated
January 20, 2020
GearHungry Staff
GearHungry Staff posts are a compilation of work by various members of our editorial team. We update old articles regularly to provide you the most current information. You can learn more about our staff
here
.
GearHungry may earn a small commission from affiliate links in this article.
Learn more
Who doesn't love a good game of ice hockey? This fast paced and engaging sports is one that always gets a crowd going, and as an ice hockey player, you always want to perform your best, to not only make the fans happy, but to make yourself and your team proud. To do this, you need the best support you can get, one of which is in the form of a hockey bag, the bag that carries and stores all your important equipment and gets you ready for the game. So below we've listed our top 8 ice hockey bags that can help you become the best player you can be, both on and off the rink.
The Best Ice Hockey Bag
GRIT HTFX Hockey Tower Equipment Hockey Bag
Need to conveniently lug around your heavy hockey equipment? Then look no further than the GRIT HTFX Hockey Tower Equipment Bag. This 36 inch ice hockey bag is just the perfect size to easily accommodate all of your equipment and is made from an extremely lightweight material so that it doesn't add any extra weight for you. It also comes with its own shoulder straps that make carrying around all the more easier, and its built in wheels are present just in case your equipment is too heavy to lift, so you can simply roll this bag around. In addition to this, the GRIT hockey bag comes with its very own added foot carpet. This is there to keep your feet dry while you're in the locker room, and while this bag is great for carrying around your equipment, it is also accommodating to your feet too.
It also comes complete with a blade port at the side that you can use to carry and store your hockey sticks, plus, it features a flow-through ventilation system that was efficiently added in order to allow for air drying. Also included is a removable mesh bag that you can use to store some of your items that need a little bit more ventilation than the others. With adjustable sleeves and an ultra-durable construction, this hockey bag is one that will last you a lifetime.
Key Features:
Comes with shoulder straps and built in wheels
Features a ventilation system and a removable mesh bag
Made with lightweight and durable material
Comes with a blade port at the sides
Specification:
Brand

GRIT

Weight

16.53 Pounds
Bauer Vapor Carry Hockey Bag
The Bauer Vapor Carry Hockey Bag is the hockey bag that will see you through all your games. This equipment bag comes in two different sizes; medium and large, so you can easily select a size that is suitable enough to carry all of your equipment. This bag comes in a sleek and class black and white design that will certainly make you the object of envy in your locker room. But this hockey bag has more than just looks to offer you, so don't be mistaken. This bag is made with a pro tarp heavy duty webbing reinforcement that is highly durable and UV resistant. This tarp webbing is wearing and tear proof, meaning that no matter how heavy your equipment is, this hockey bag would be able to carry it without so much as a strain to its material.
What's more, it also comes with a waterproof tarpaulin located in the main compartment so that even when it rains, you can be assured that all your equipment from hockey sticks to ice hockey pucks is going to remain safe and dry inside the Bauer hockey bag. It also features an organizer panel that helps you properly arrange your items in the bag so that you can easily locate them when you need to, and its internal glove mesh pocket works to provide proper ventilation so that any of your items that require air and dying can easily get just what they need. Now if that isn't a quality of a long lasting bag, then we don't know what is.
Key Features:
Made with a waterproof tarpaulin
Comes complete with an organizer panel
Features an internal glove mesh pocket for ventilation
Comes with a durable dual layer webbing
Specification:
Brand

Bauer

Weight

3 Pounds
Gothamite Rolling Duffle Bag
Don't want to spend a lot of money purchasing different bags for different purposes when you can just have a high functioning hockey bag that you can use for other stuff as well? Then the Gothamite Rolling Duffle Bag is your perfect match. This multi-purpose bag works excellently as a hockey bag, but the great thing about it is that you can also use it as a work bag, a regular sports bag and even a travel bag. The possibilities are endless. Furthermore, the bag is also a very large capacity bag and measuring at 42 by 18 by 18 inches, this rolling duffel bag is large enough to accommodate all of your equipment and so much more. Even better, it is made with a 200D polyester material that is extra tough, can resist the strain that comes from the weight of all your equipment so is wear and tear proof, and is weatherproof, meaning that it can survive tough conditions from rain to snow to extreme heat.
Overall, this Gothamite bag, although big, is quite a compact and space saving bag. It features a collapsible frame that allows it to be collapsed down to the level of its base so that it can be easily stored in a closet or under the bed or desk. It is very heavy duty and is perfect for long haul travels, sporting events and even business trips. It comes with three rollers that make carrying easier and will provide stability for the bag, as well as lockable zippers for safety and protection purposes.
Key Features:
Large capacity measuring at 42 inches
Comes with three wheels for rolling stability
Multifunctional and can work as a sports, work or hockey bag
Collapsible frame for easy and convenient storage
Specification:
Brand

Gothamite

Weight

9.17 Pounds
JAMM Sports Cargo Carry Hockey and Multipurpose Bag
The JAMM Sports Cargo Hockey and Multipurpose Bag is a high capacity ice hockey bag that can also be used for a variety of other purposes such as travel, business trips, camping trips, other sporting events or as a gym bag. This bag comes in two different colors; black and navy, so you can choose a color that is better suited to your taste. It is extremely stylish, with a simple yet classic black and white design with JAMM logo at the side for the black bag, and a navy blue and white design for the navy bag. This is a bag that is definitely going to catch eyes and measures at 25 by 15 by 14 inches, so is a bag of high capacity, meaning that it can easily and conveniently carry all your hockey equipment.
It is also made from a highly tough and durable material so you can be confident knowing that the weight of your equipment will not cause this bag to tear. It also features two carry straps that you can use to lift the bag for easy carrying, and these straps are completely adjustable so you can simply adjust them in a way that is comfortable for you. What's more, its extremely lightweight design means it won't add any additional weight when being carried and comes built with high quality zippers that can be locked for safety purposes, and is easy to store.
Key Features:
Comes with two adjustable hand straps
Measures at 25 by 15 by 14 inches
Comes in two different colors
Doubles as both a hockey bag and a multipurpose bag
Specification:
Brand

JAMM

Model

26

Weight

1.45 Pounds
CCM 350 Deluxe Player Hockey Bag
The CCM 350 Deluxe Player Hockey Bag is another one of the best multipurpose hockey bags that you need. This bag comes in two different sizes; medium and large, with the medium being 33 inches and the large being 37 inches, with both of these sizes being able to accommodate a certain amount of equipment; so you can easily select just the right size that is perfectly fit to carry all of your items. Both of these CCM Hockey bags offer highly spacious main compartments that can carry any ice hockey gear from clothes to hockey pads and helmets. It also comes with two internal skate pockets that are there for organizational purposes, so that you can easily arrange your gear and easily locate them when you need to without unnecessary rummaging.
Furthermore, it has an opening panel that comes with a player ID window at the top so that you can conveniently identify your bag, and features a mesh laundry pocket that is durable, waterproof and breathable that you can use to store either your wet or dry clothes. And as it is made from a highly durable and lightweight mix of polyester and honeycomb ripstop polyester, you are guaranteed a very strong, tough, and water resistant tarpaulin base that prevents the bag from getting wet. For more quality sports bags like this, check out our guide to the best bowling ball bags.
Key Features:
Made with a lightweight and durable material
Features a mesh laundry pocket for storing of clothes
Made with a water resistant tarpaulin
Comes with main compartment and two skate pockets
Bauer Hockey Premium Wheeled Hockey Bag
If organization is your thing, then the Bauer Hockey Premium Wheeled Hockey Bag is the right hockey bag to meet all of your hockey needs. This hockey bag takes organization to the next level, featuring a main compartment that is built with a variety of materials so that you are guaranteed a lightweight and durable storage compartment. It also comes designed with two large pockets located at each end of the bag that you can use to store some of your equipment like your hockey skates and your helmet, as well as with pockets featuring soft and cushy fleece interiors that work to keep your equipment scratch free.
Also included in the design is an additional pocket that comes with a waterproof and high ventilation mesh bag that you can simply use to store your wet clothes so that they can dry or your dry clothes so that they don't get stained by your other items in the bag. What's more, the bottom part of this Bauer bag is made with a strong plastic base that keeps the bag stable as it rolls on its two rubber wheels. It also features a telescopic handle, mesh window panels at its sides for air flow and a player ID window located at the top of the opening panel for easy identification of your bag. If you are also into golf, you will sure like some of the best golf bags from our list, so be sure to check them out.
Key Features:
Comes in two different sizes; small and medium
Features main compartment and 3 additional compartment pockets
Comes with two rubber rolling wheels
Player ID window at opening panel for identification
Specification:
Brand

Bauer

Weight

8 Pounds
JAMM Senior Hockey Carry Bag
The JAMM Senior Hockey Carry Bag is a high capacity hockey bag that comes in colors black and navy blue, so that you can easily select a color that suits your style and taste. This bag measures at 36 by 18 by 18 inches, meaning that it is big enough to accommodate all your hockey equipment and comes with a large opening compartment that is ideal for storing your hockey helmet, elbow and knee pads and clothes as well as other equipment. What's more, it also features an inside pocket so that you can keep your much smaller bits and pieces in a safe place in your bag.
The internal and external compartments both feature molded plastic zippers that are highly strong and durable as well as lockable for safety purposes. In addition, there are two carry straps that are both adjustable so that you can carry it in a way that is comfortable for you, as well as an end strap for lifting this bag on its side.
Key Features:
Comes in two different colors
Measures at 36 by 18 by 18 inches
Features two adjustable carry straps
Comes with a molded plastic zipper
Specification:
Brand

Jamm

Model

JB36 36

Weight

3.5 Pounds
Ice Hockey Bag Buying Guide
Features To Look For In An Ice Hockey Bag
Size - When looking to purchase a hockey bag, there are a number of factors to take into consideration, one of which is the size of the bag. Manufacturers of hockey bags produce them in a variety of sizes, and it is important to select a size that is going to be suitable for your needs. Most hockey bags are available in sizes labelled standard, senior, youth, intermediate and junior. This gives an idea of just who the bag is suitable for.
A junior hockey bag for example is perfect for a child hockey player that carries around his/her own gear. This kind of bag is fitted for children as they typically have hockey equipment that are smaller than the equipment used by adults. In the same light, a senior bag would be suitable for senior players, and a youth bag would be fitted for teenagers. Consider who you are buying the hockey bag for and this can pretty much help you determine the right size that you should buy.
Handle type - Also consider the type of hockey bag handle before you make your purchase. A hockey bag can come with handles that are straps, and these straps can either be adjustable or not, with adjustable straps making it easier for you to adjust the bag in a way that makes it comfortable for you to carry, or it can come with a rolling handle that typically comes with a wheeled hockey bag to allow for easy rolling of the bag.
Durability - The durability of a hockey bag is very important when considering just the right hockey bag for you because typically, hockey bags are used to carry around heavy hockey equipment, so it is extremely essential to look into the durability of the bag. Usually, modern hockey bags are made out of top quality nylon as this material is hard wearing and tough, and can be resistant to tearing when filled with equipment all at the same time, so you can look for bags that are made out of this material as they are very strong and durable.
Nylon material is also known for staying firm even when its being tossed around, which happens quite a lot with hockey bags. It is also imperative to know that the durability of hockey bags are rated on a scale of 100 to 1000, with 100 being the lowest and weakest and 1000 being the strongest, so look out for the durability rating of a hockey bag before you make any final purchases.

Types Of Hockey Bags
There are typically three types of hockey bags, and they have to do with how you carry the bag around.
Wheeled: The first type of hockey bag is the wheeled hockey bag which is known for coming with wheels. This hockey bag can easily be rolled around from location to location with ease, but are usually more heavy duty and harder to store in compact spaces.
Duffel: The second type of bag is the carry or duffel bag, which does not come with wheels but instead comes with two handle straps as well as a zipper at the top. These straps can sometimes be adjustable. With this type of bag, the straps are used to carry around the bag, and it is most commonly used by professional hockey players.
Backpack: The last type of hockey bag is the backpack that you can simply carry on your bag and distributes the weight of your gear evenly on your shoulders. It is the least common type of hockey bag, but is quite easy to lift as well as carry around.
Roller VS Handle Carry
Another important factor to consider is whether the hockey bag you are buying is a roller/wheeled bag or a handle carrier bag. Now with a roller hockey bag, this bag usually comes with wheels attached so that you can easily roll your bag from one point to another, and it doesn't necessarily require lifting. Roller hockey bags though sometimes also come with carrier handles/straps in case you do not want to roll the bag any more. On the other hand, handle carry hockey bags do not come with any wheels, but instead come with two handle straps alongside a zipper located at the top.
The handle carry is the much more traditional style of a hockey bag as well as the most commonly used style by sports players. As it cannot be rolled around, it is simply lifted and carried around. Consider which bag would be better suited for you, as a roller bag is typically much easier to move from one location to another, especially when carrying very heavy equipment, while a handle carrier is much more traditional.
Sign Up Now
GET THE VERY BEST OF GEARHUNGRY STRAIGHT TO YOUR INBOX