Best Kavu Bags in 2022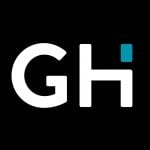 This product guide was written by GearHungry Staff
Last Updated
July 27, 2018
GearHungry Staff
GearHungry Staff posts are a compilation of work by various members of our editorial team. We update old articles regularly to provide you the most current information. You can learn more about our staff
here
.
GearHungry may earn a small commission from affiliate links in this article.
Learn more
We're all about the bold, the unique, and the eccentric: KAVU is all of those things, wrapped up in a killer series of products. They're all about putting your personal expression and function at the forefront of their mission while keeping things low-cost and stylistic. Guys, there are backpacks, waist bags, and slings, so let's just hop into it and let the story of each KAVU bag tell itself in the style before your eyes. Check it out.
The Best Kavu Bag
As the most iconic bag in their lineup, the KAVU rope bag brings everything you're after. From the top to bottom, this bag keeps it lightweight with just twelve ounces total, most of which is from the easy-to-clean cotton canvas construction. This technically also functions just like a KAVU sling bag, fitting comfortably over your shoulder, and coming along for the ride on your next adventure.
You get a total of four pockets: one interior zippered, and three external to organize and maintain everything. While the design is eye-catching and anything but bland, the strap provides ample support for your shoulder, letting you conquer the day without shoulder pain on your mind. Keep your focus, call the shots, and look like a total boss doing it. There's well over forty different colors to choose from. Make sure you also check out top messenger bags review. 
Key Features:
Cotton canvas construction
One interior zipper pockets w/ three exterior
Comfortable and adjustable shoulder strap
Specification:
Brand

KAVU

Model

923

Weight

12.5 ounces
One of the problems that most waist bags have is being horribly uncomfortable. KAVU saw this and introduced a solution into the market: padded back panels. The Spectator sits on your waist nice and comfortably, with a quick-action clip to detach it at a moment's notice. Personally, we were a big fan of the jet black design, but there are seven others for you to choose from.
You get two internal pockets, keeping everything nice and simple. Durable zippers keep everything sealed up tight, while the 600D polyester construction beads off rainwater, and remains durable through the worst of it. Get snagged on a branch while walking? Bags gets caught in a door on the way out of the coffee shop? Nothing it can't handle. You'll have this for years to come.
Key Features:
100% polyester construction
Simple two compartment design w/ zipper closure
Padded back panel eliminates irritation
Specification:
Brand

KAVU

Model

9065

Weight

8 ounces
KAVU Original Rope Bag Cotton Crossbody Sling ​
Next up, we've got another version of the iconic Kavu Rope Bag. This one has the same rope strap to carry your belongings over one shoulder and a durable buckle clip to ensure it stays in place. However, the main attraction is the cartoon owl pattern design. If you're looking to add some color and happiness to your daily routine, this bag will surely help with that. 
Inside the bag, there are two main pockets and an internal zip pocket. Then, on the outside, it has two front pockets – one with button closure and one zippered. It's not the best bag for a three-day hike in the Appalachians but if you're heading down to the beach, this is exactly what you need. 
Key Features:
Made from 100% cotton
Zipper closure 
Two main pockets and an internal zippered pocket
Two external pockets 
Sturdy rope strap 
Specification:
Brand

KAVU

Model

923-1-Parent

Weight

12.4 ounces
KAVU Rope Sling – Compact Lightweight Crossbody Bag
The Kavu Rope Sling Bag is yet another variation on Kavu's classic design. It's made from high-quality 600D polyester, has a shoulder strap made from multiple ropes, and is stacked with pockets to help keep you organized. It's the perfect shoulder bag for college students, office workers, and anyone heading for a day on the beach or at the park. 
In terms of pocket space, the Kavu Rope Sling Bag is pretty stacked. The interior main compartment is separated into two sections, perfect for clothes and water bottles (or anything that needs separating). There's also a small zippered pocket, ideal for valuables. On the exterior, you'll find a button-closure pocket and a small zippered pocket.
Key Features:
Made from 600D polyester 
18" shoulder drop 
Zipper closure 
Two main pockets and an internal zippered pocket
Two external pockets 
Sturdy rope strap 
Specification:
Brand

Kavu

Model

944

Weight

6.2 ounces
The Kavu Mini Rope Sling Bag is the miniature version of the Kavu Rope Bag that we've featured multiple times on this list already. Measuring just 16" x 9" x 4", it's just bigger than a purse, so you're not going to be able to carry a laptop or anything else substantial. This bag is really designed to carry a water bottle, an extra layer, and some essentials – that's it. Like its larger cousin, it's made from 600D polyester, making it durable and lightweight. 
The inside of the bag is split into two vertical interior zip compartments. Ideal for keeping valuables and daily essentials, they're easy to access in a rush. On the outside of the bag, there are two pockets – a button closure pocket and a zippered pocket. These are so small, you'll struggle to even fit your smartphone inside. We're not exactly sure what they're there for but it's always good to have extra space.
Key Features:
Made from 600D polyester
⅓ size of the regular Rope Bag
Two internal zip pockets
Two external pockets
Specification:
Brand

Kavu

Model

9191

Weight

9.4 ounces
KAVU Sydney Satchel CrossBody Bag
Last on this list, we've got something slightly different from the Kavu range. The KAVU Sydney Satchel CrossBody Bag is more of a large purse than anything else. It has a singular strap, designed for carrying over the shoulder. Because of that design, the bag can't take too much weight or it would be unbearable to carry. It's made from 100% 12-ounce cotton canvas, making it lightweight and durable. 
The bag has a total of three zippered pockets. The main zip reveals the large interior pocket, perfect for clothes, make-up, refreshments, etc. Then, it has a small zippered valuables pocket on the back and a large curved-zipper front pocket for your phone or wallet. Add all of this together and it's a pretty spacious bag when you consider the size. 
Key Features:
Made from 100% cotton
Over-the-shoulder design 
Large zippered main pocket 
Two zippered valuables pockets 
Specification:
Brand

Kavu

Model

43-1014

Weight

9.59 ounces
KAVU Bag Buying Guide
There's a lot to love about these guys. From their story to maintenance, right on down to what you should be looking for, we've laid it all out in the open.
Features To Look For In KAVU Bags
Material - You've got three primary choices that KAVU bag models use: cotton canvas, polyester, and 100% cotton. Each are durable, come with their own pros and cons, and all uphold the KAVU guarantee.
Size - Pay special attention to the dimensions. The build size is going to be a little tricky to judge from the online photos alone, so ensure to plan accordingly. Most KAVU bags are intended for small carrying loads, and help with a slim-fitting appeal.
Capacity - KAVU bags tend to be a little shorter in this department, so you have to make the most of it. Capacity is half the battle.
Compartments - Whether it's additional zippered pockets for valuables, or a few separate external pockets, it's all about what you can safely store inside
Durability - This is where it comes down to materials. KAVU is synonymous with quality construction, so when you choose between cotton, canvas or polyester, you just have to follow proper care instructions, and your materials will stand the test of time.
Versatility - Whether you're taking it for the ride to a work event, overnight expedition, camping or anything in between, it has to be versatile. Most KAVU bag models can blend from one intended use to another, making it simple to stash, sling over your shoulder, and fly like the wind.
Types Of KAVU Bags
Backpacks - Everyone's always looking for a more stylish and functional backpack. Well, with KAVU backpacks, that wish morphs into a reality. Mens bags require a certain sense of style for us to pull off, and nobody does it better. Whether you're after a canvas bag or waterproof bag, there's a KAVU bag selection for you.
Sling bags - A KAVU sling bag just throws over your shoulder, keeping it cool and casual, while providing excellent on-the-go storage capabilities. These are excellent weekender go bags, and perfect for lightweight needs to and from work (in a more casual job setting).
Waist bags - Somehow, these guys did it: they turned waist bags into something that men can actually wear without being mocked. These hang by your side, but add a touch of flair and a whole lot of function, while keeping it respectable. These are primarily made out of polyester, so whatever nature or your day throw at you, you'll be good to rock and roll.
KAVU: About the Brand
Founded in 1993 in Seattle, Washington, KAVU focuses on the fun, the eccentric, and anything that helps you express your own style. They started when Barry Barr, founder and CEO, sold Strapcap models out of his car. As fate and hard work would have it, they're now widespread across the globe.
They produce more than just these stellar bags: there's a lineup of headwear, accessories, sunglasses, and so much more. Designed with style and function in mind, crafted of excellent materials, and build to last: that's KAVU in a nutshell.
KAVU Bag FAQ
Q: Are KAVU bags waterproof?
A: Not inherently. If you grabbed a polyester bag, you're going to rely on the natural waterproofing that polyester offers. Basically, it helps water to bead and roll off of the fabric. Cotton is absorptive, so rainwater or spills are going to soak in fairly quickly.
As a heads-up, it isn't worth it to go ahead and get a waterproofing spray. KAVU bags are very uniquely-shaped, and spraying them down is going to be a mostly fruitless endeavor. These are going to move around a lot, which quickly manipulates the concentration of any spray. The plus side is, cotton is fairly quick-drying, and won't get damaged from a sudden rainshower.
Q: How to wash KAVU bags?
A: These guys use either 100% cotton, canvas, or polyester, and rarely anything else. They like to keep it simple, so we decided to throw together a simple cleaning guide for these primary materials.
To clean 100% cotton bags, you'll just have to place it in the washer. You're always going to want to stick it on delicates and cold water. Cold water is proven to do the same job of hot, without warping your beloved clothing. We recommend hanging this up to dry to avoid heating issues in the dryer, but 100% cotton can be put on a low tumble dry.
When it comes to cleaning 100% polyester, you have a fairly easy job: don't over dry it. You can throw this in on a cold/delicate wash, and even tumble dry it, but you're going to want to monitor it. Over time, intense heat will shrink polyester. We'd recommend hanging it up to dry in a well-ventilated area over the dryer.
Lastly, cleaning cotton canvas bags requires a bit of TLC. Take a gentle bristle brush, empty the bag out, and add a very little bit of water to the brush head. You want to be careful not to fray the canvas, so go in clean lines and be gentle. This has to be done by hand for the best results, but it's completely worth it. Alternatively, if you have HE equipment, you can use the lowest delicate settings for similar results.
Sign Up Now
GET THE VERY BEST OF GEARHUNGRY STRAIGHT TO YOUR INBOX