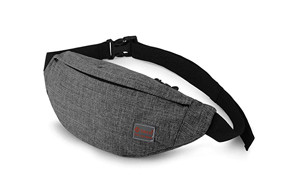 Tinyat Travel Fanny Pack For Men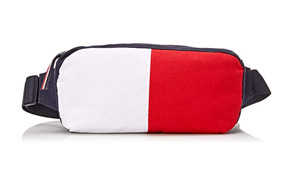 Tommy Hilfiger Luke Fanny Pack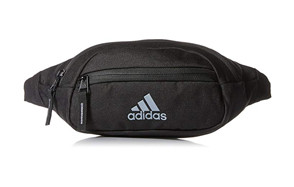 Adidas Unisex Rand II Fanny Pack For Men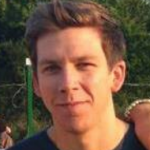 Fanny packs have been around way back since the Stone Age. Although their relevance differed among various cultures, it is safe to say they were mostly used as hand-free pouches. Known as 'bum bag' by the British and fanny pack by Americans, they are usually worn above the 'bum' and strapped round at the waist. Recently, fanny packs have made a huge fashion comeback thanks to fashion moguls like Gucci, Prada, and LV. They have become even more popular with the likes of celebrities such as Kim Kardashian and Rihanna rocking them all day every day. Although fanny packs are commonly worn by women, more men are warming up to this trendy waist accessory. Whether for yourself or for a loved one, the below list offers the most stylish, current and affordable fanny packs you would find in the market.
The Best Fanny Pack For Men
Fanny Pack For Men Buying Guide
Fanny packs have made a great resurgence since going out of style in the 80's. They have recently become a must have work and travel accessory. They are a few things to tick off your list before picking out the suitable fanny pack.
How We Chose Our Selection Of Fanny Packs
There are a large variety of fanny packs in the market today, we carefully put together this list taking the following into consideration:
Brand: Going through our top 10 fanny packs you will notice we selected our products from major brands that have already established a reputation of delivering quality, durable and stylish fashion items. This was to ensure you have reliable information on the best fanny packs the market has to offer.
Reviews: It wasn't enough to compile a list with only top designer brands, we made sure the reviews attested to the durability, quality and functionality of the fanny packs.
Price: Regardless of the fact that these fanny packs were manufactured by popular brands names they are quite affordable. If you get a quality, high-performing and durable product from the range of 20-60 dollars that is quite inexpensive. A quality product should last long overtime and still be in top-notch condition. On the flip hand, purchasing a cheap product that does not last or withstand wear and tear has actually cost you more. Taking all this into consideration these fanny packs are moderately priced and very affordable.

Features To Look For In Fanny Packs
Adjustable Strap: A good fanny pack should have a lengthy and adjustable strap that would suitably fit children, men and women alike. It should be accommodating to all sizes and provide the option of wearing it on the waist or across the chest. It is important to check the size chart to ensure the strap is suitable for your size and weight.
Strap Lock: The strap should have an adequate lock system to keep the belt in place. Some of them have an adjustable buckle system to keep the fanny back resting snugly on your waist.
Size: Most Fanny packs provide the size information from the length and height of the waist pack to its' width. This allows users to pick out sizes that will match their personal requirements. This is definitely dependent on the items that would be placed in the fanny pack.
Pockets: It is important to know how many pockets a fanny pack includes. This will determine if the compartments are suitable enough to accommodate your essentials.

Material: Depending on what you'd most likely use the fanny pack for, take the material into consideration. Nylon and polyester materials are best for athletes, trainees and outdoor enthusiasts. These offer more water-proof and tear resistant properties. For dressing and travel hip packs, more comfortable and high-quality materials are needed such as cotton are required
Front or Back: Most fanny packs are designed to be positioned at the front or back and even slung across your shoulder. Make sure to confirm this from the specifications
Durability: Taking into consideration the materials used and a warranty if provided, the durability of the fabric, zippers, straps and strap locks all have to be ensured.