Best Fanny Packs For Men In 2022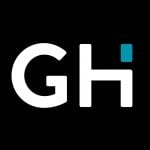 This product guide was written by GearHungry Staff
Last Updated
April 23, 2019
GearHungry Staff
GearHungry Staff posts are a compilation of work by various members of our editorial team. We update old articles regularly to provide you the most current information. You can learn more about our staff
here
.
GearHungry may earn a small commission from affiliate links in this article.
Learn more
Fanny packs have been around way back since the Stone Age. Although their relevance differed among various cultures, it is safe to say they were mostly used as hand-free pouches. Known as 'bum bag' by the British and fanny pack by Americans, they are usually worn above the 'bum' and strapped round at the waist. Recently, fanny packs have made a huge fashion comeback thanks to fashion moguls like Gucci, Prada, and LV. They have become even more popular with the likes of celebrities such as Kim Kardashian and Rihanna rocking them all day every day. Although fanny packs are commonly worn by women, more men are warming up to this trendy waist accessory. Whether for yourself or for a loved one, the below list offers the most stylish, current and affordable fanny packs you would find in the market.
The Best Fanny Pack For Men
Tinyat Travel Fanny Pack For Men




Recently, fanny packs have been more associated with the fashion aspect because of the buzzing trend. The Tinyat Travel Fanny Bag is one of the smartest and functional dressing accessories you'd find. Made with durable high-grade nylon material, it is reasonably lightweight and features various compartments separate from each other to make storage of the necessary tools and devices easier. There is a concealed zipper pocket that allows users to store personal effects safely. This easy-access waist pack will easily sit comfortably on your waist thanks to the adjustable waist belt. It facilitates easy movements and reachability when going hiking, jogging, cycling or traveling. The Tinyat multifunctional fanny pack can also be worn as a sling pouch and is available in 8 different attractive colors. It is quite a functional and necessary must- have waist pack. Make sure you also check our guide to the best day packs.
Key Features:
Made with waterproof Nylon material
Concealed back compartment with zipper for personal effects.
Adjustable and durable waist belt
Lightweight and stylish
Specification:
Brand

Tinyat

Model

US-T201

Weight

4.8 ounces
Herschel Supply Co. Seventeen Fanny Pack For Men




The Herschel Supply Co. Seventeen Hip Pack makes a great fanny pack because of its agreeable size and style. A fanny pack should not be too big; its purpose is to give the utmost convenience. It's designed with a durable striped fabric and a waterproof zipper. The reason this waist pouch would replace a briefcase or a tool box is because of its portability and capacity to carry only the necessary things. Regardless of its portable size, you can still fit a lot into this pouch without feeling like your carrying the weight of the world on your waist. It is a very handy pack that provides hands-free movement while carrying your essentials around. It features a single exterior front pocket where things as small as a usb can safely be stored. The main zipper compartment of this waterproof fanny pack is large enough to store phones, I.D's and other necessities whenever you are on the go. The straps are also long enough to be slung around the shoulders. Be sure to also check out our list of the best sling bags for more great items like this. 
Key Features:
High-quality portable design
Slim lined and convenient to suit your body
Quality striped material liner
1 exterior pocket
Specification:
Brand

Herschel

Model

10017-00001-OS

Weight

3.2 ounces
Herschel Supply Co. Fifteen Fanny Pack For Men

The Herschel Supply Co. Fifteen Black One Size Hip Pack is one of the best storage packs you'd find. It's a very versatile waist pack as it can be used to travel, camping and jogging. If your work requires carrying around a lot of tools then the fanny pack is a must-have. Like the Herschel Seventeen, it's made with a striped fabric liner design. It features a single zippered pocket where things from appropriately sized tools to phones, chargers and passports can be stored. The exposed zipper has a knotted leather cord that aids quick and easy opening and closing of the fanny pack. This simple yet stylish waist pack definitely beats carrying a backpack or tool bag. The easy reachability and hands-free carriage definitely makes this a pouch of interest. The adjustable webbing strap allows you to wear this fanny pack two-ways, on the shoulder or the waist by simply clipping it on.
Key Features:
Striped fabric liner design
Single zippered pocket
Clip fastened adjustable strap
Zipper comes with knotted leather pull-on
Specification:
Brand

Herschel

Model

10215-00001-OS

Weight

5.6 ounces
Adidas Unisex Rand II Fanny Pack For Men

This designer fanny pack is a great travel or jogging companion, you can wear it instead of your running backpack. The Adidas Unisex Rand II Waist Pack is made from a 100% polyester fabric that is designed to last. It comes with two zippered pockets where you can neatly arrange and store your personal items or tools. It's portable and stylish enough for you to take anywhere whether it's travel or work related. With the Adidas logo printed out boldly on the front, you are sure to stand out wherever you go. The adjustable strap is long enough to be worn across the chest; it will fit both ways depending on your preference. This black fanny pack will perfectly match almost any outfit you wear to jog, hike, work, bike and other outdoor activities. As an added advantage there's a key fob that provides users the security of storing their keys on the fanny bag. With a lifetime warranty, the impossible is nothing.
Key Features:
Premium quality 100% polyester fabric
2 zippered pockets
Suitably adjustable waist strap for the perfect fit
Lifetime warranty
Specification:
Brand

adidas

Model

200536

Weight

4.8 ounces
Champion Men's Prime Fanny Pack For Men




The Champion Men's Prime Waist Bag is another premium quality fanny pack. Made with a 100% polyester material to ensure the hip pack's longevity, the quality of this fanny pack is unquestionable. It measures 11 inches wide and 6 inches high with the capacity to hold a generous amount of personal items. Compared to other storage options like shoulder bags and backpacks fanny packs are the most affordable option. They are also quite multi-purpose and designed to match most outfits so users can wear them for practically any suitable occasion. It features one major compartment with two zippers for multi-directional and concise closure. The fanny packs waist strap is long enough to be worn across the chest, measuring 16 inches long. One of the major pluses to this fanny bag is the fact that it's machine washable. This reduces the stress of manually cleaning them out. Our handy guide to the best dry bag features more great products like this.
Key Features:
100% polyester material
16 inches shoulder drop
One zippered compartment
Machine washable
Specification:
Brand

Champion

Model

CH1033-620

Weight

8 ounces
Tommy Hilfiger Luke Fanny Pack

If you are feeling extra patriotic then the Tommy Hilfiger Luke Fanny Pack is a great fashion accessory addition. It is made of 100% cotton material with a textile lining. While it may not be the greatest option to take as an outdoor enthusiast or sportsman, it makes for a great storage bag. The simple but stylish red, white and blue design is perfect for wearing during travels, concerts or even to the mall. It features one large front pocket with a durable wide zipper and a small interior zipper compartment. The small compartment is perfect for storing keys, I.D's and even your smartphone.
The length of this designer fanny pack runs 6 inches high while the width measures 9.75 inches wide. The adjustable belt extends up to 50 inches long to ensure users can wear it either on their waist or across the chest. Shoulder bags, kavu bags or backpacks could end up causing users a little discomfort and constant adjustment. With a fanny pack your hands are free with no hindrances while the essentials needed are carried safely without stress.
Key Features:
100% cotton fabric
Adjustable belt extends up to 50 inches
One exterior zip pocket and one interior zip pocket
Textile lining
Specification:
Brand

Tommy Hilfiger

Model

6946956

Weight

5.6 ounces
Mountainsmith Trippin Fanny Pack




The Mountainsmith Trippin Fanny Pack combines both vintage and new age ideas to design this modern fanny pack. The yellow lining and leather patch adds that vogue look that easily catches the eye. It is designed to store all your essentials without pulling down the weight. It can also be worn both ways, on the waist- rear or back facing and across the chest. It features two front double zipper compartments with knotted cords for that extra pull allowance. Inside the pack there is an additional small zippered compartment to fit I.D cards, keys, smartphones and other compact-sized valuables. Designed to outlive its contents, this tough and premium quality waist bag was well crafted to last. It is very spacious and allows a generous amount of room to securely place your essentials. The 1.5 waist belt is perfect for wearing this fanny bag on the waist or slinging it across your body. Love bags? Check out our review of the best Tumi backpacks for our top picks. 
Key Features:
610D HP Cordura®
1 interior zippered compartment for sizeable valuables
Adjustable waist belt
Dual zippered front pockets
Specification:
Brand

Mountainsmith

Model

SG_B07MFN2CZ1_US

Weight

2 pounds
JanSport Fifth Ave Fanny Pack




The JanSport Fifth Ave Fanny Pack is another simply yet stylishly designed fanny pack. They have a variety of different colours and prints to choose from. Pick one or more packs to complement your style anytime you are on the move. Made for optimal durability with a 600 Denier Polyester fabric, the zippers and straps are also made with top-notch materials. It provides two zippered pockets for easy and accessible storage of personal items. There is one front facing compartment and the main large compartment with two way zippers. It also features sewn on zipper pulls for easy and concise closure.
There is a generous amount of space for easy storage of smartphones, I.D cards, tablets and wallets. The 2.5L adjustable belt has a unique webbing design and a plastic clip on. This fanny pack takes away the confusion of where you kept what. Have all the essentials in one place and eliminate the need to always remember which jean pocket you left your travel wallet in.
Key Features:
Black 600 denier polyester exterior
Adjustable waist belt with plastic clip
Two zippered compartments
Manufacturers Limited lifetime warranty
Specification:
Brand

JanSport

Model

TAN1008

Weight

1 pounds

The Maxtop Fanny Pack might not be the most stylish item on this list. It's not from a well-known brand like Herschel or Adidas and it doesn't have an 80s chic color scheme. But if you're looking for a fanny pack that puts functionality over fashion, we think you'll really love this product. One of the biggest selling points is that it's bigger than most other fanny packs on the market, measuring 14.3" x 5.9" x 3.5". That means you can fit your phone, wallet, passport, and much more inside. It's ideal for travelers looking for a secure place to keep their belongings. 
For added security, there's a theft-proof pocket at the back of the fanny pack. Even the most skilled pickpockets wouldn't be able to access this pocket, so it's perfect for keeping your valuables out-of-sight. We also love the fact that it has a headphone hole, so you can listen to your music without having to keep one of the zips open.
Key Features:
Dimensions – 14.3" x 5.9" x 3.5" 
Four zippered pockets 
Durable material 
Theft-proof back pocket 
Available in 10 colors 
Specification:
Brand

Maxtop

Weight

0.41 ounces
Everest Signature Waist Pack

If you're looking for a subtle and small fanny pack, the Everest Signature Waist Pack is one of our favorites. Available in a bunch of fashionable pastel colors, it's perfect for music festivals, theme park trips, hiking, and more. It's only small (11.5" x 3" x 4.5") but it makes the best use of space with three pockets – a small front pocket, a large main compartment, and a hidden security pocket at the back. It has enough space to carry your phone, wallet, passport, and daily essentials. 
One of the main reasons we like the Everest Signature Waist Pack is that it's made from 600D polyester, a high-grade canvas designed to be resistant to mildew and moisture. This material makes it perfect for hiking and traveling – it's not completely waterproof but you'll have enough time to find cover and wait for the storm to pass. 
Key Features:
Dimensions – 11.5" x 3" x 4.5" 
Made from 600D polyester 
Three zippered compartments 
Snap waist buckle 
Available in 18 colors
Specification:
Brand

Everest

Model

044KD-JD

Weight

5.6 ounces
Fanny Pack For Men Buying Guide
Fanny packs have made a great resurgence since going out of style in the 80's. They have recently become a must have work and travel accessory. They are a few things to tick off your list before picking out the suitable fanny pack.
How We Chose Our Selection Of Fanny Packs
There are a large variety of fanny packs in the market today, we carefully put together this list taking the following into consideration:
Brand: Going through our top 10 fanny packs you will notice we selected our products from major brands that have already established a reputation of delivering quality, durable and stylish fashion items. This was to ensure you have reliable information on the best fanny packs the market has to offer.
Reviews: It wasn't enough to compile a list with only top designer brands, we made sure the reviews attested to the durability, quality and functionality of the fanny packs.
Price: Regardless of the fact that these fanny packs were manufactured by popular brands names they are quite affordable. If you get a quality, high-performing and durable product from the range of 20-60 dollars that is quite inexpensive. A quality product should last long overtime and still be in top-notch condition. On the flip hand, purchasing a cheap product that does not last or withstand wear and tear has actually cost you more. Taking all this into consideration these fanny packs are moderately priced and very affordable.

Features To Look For In Fanny Packs
Adjustable Strap: A good fanny pack should have a lengthy and adjustable strap that would suitably fit children, men and women alike. It should be accommodating to all sizes and provide the option of wearing it on the waist or across the chest. It is important to check the size chart to ensure the strap is suitable for your size and weight.
Strap Lock: The strap should have an adequate lock system to keep the belt in place. Some of them have an adjustable buckle system to keep the fanny back resting snugly on your waist.
Size: Most Fanny packs provide the size information from the length and height of the waist pack to its' width. This allows users to pick out sizes that will match their personal requirements. This is definitely dependent on the items that would be placed in the fanny pack.
Pockets: It is important to know how many pockets a fanny pack includes. This will determine if the compartments are suitable enough to accommodate your essentials.

Material: Depending on what you'd most likely use the fanny pack for, take the material into consideration. Nylon and polyester materials are best for athletes, trainees and outdoor enthusiasts. These offer more water-proof and tear resistant properties. For dressing and travel hip packs, more comfortable and high-quality materials are needed such as cotton are required
Front or Back: Most fanny packs are designed to be positioned at the front or back and even slung across your shoulder. Make sure to confirm this from the specifications
Durability: Taking into consideration the materials used and a warranty if provided, the durability of the fabric, zippers, straps and strap locks all have to be ensured.
Sign Up Now
GET THE VERY BEST OF GEARHUNGRY STRAIGHT TO YOUR INBOX