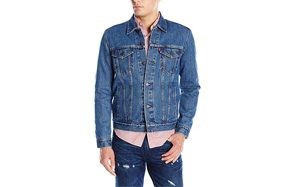 Levi's Men's The Trucker Jacket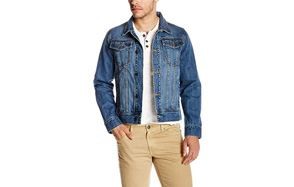 Quality Durables Co. Men's Regular-Fit Jean Jacket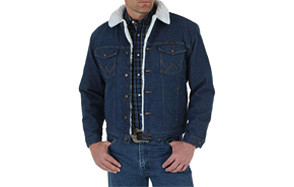 Wrangler Men's Western Style Lined Denim Jacket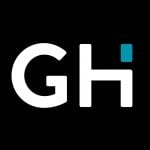 What could complement the rebel nonchalance of any style aficionado better than the best denim jackets? Because the denim jacket may have humble roots but has a modern allure that's here to stay.
Such a timeless outwear deserves a special place into your wardrobe whether you're a down-to-earth rocker or a modern metro guy looking to become the next fashion icon. Wondering how to find the perfect jacket to pair with your classic oxfords and rugged henley alike? This guide is taking the guesswork out of buying the best denim jacket for men.
The Best Denim Jacket
Denim Jacket Buying Guide & FAQ
How We Chose Our Selection of Denim Jackets
Denim jackets are a statement of style that shouldn't miss from a man's wardrobe. Personal considerations apart, there are few objective criteria to follow when deciding upon your selection. We let the factors below guide our choice.
Brand - A brand's name is not always a guarantee of the quality, but some of the established men's wear brands have the know-how to revive classic creations to fit the ever-changing times of the world we live in.
All denim jackets featured in this list are manufactured by reliable brands renowned for their timeless lines or bold reinterpretation of the traditional style.
Quality - The next criterion we considered is the quality. From the overall quality of the materials involved in the variety of the finishes. Most of the jackets in this list are made of 100% cotton, although we also included some jackets made of high-quality cotton blends.
These garments have classic denim stitches and button-up fronts and pockets, design elements encountered in the original workwear designed for lumberjacks and factory employees.
We also checked the material's behavior during cleaning. Fitting the busy modern man, the jackets in our list are machine washable.
Reviews - It's hard not to listen to the customer's opinions when styling a list, that's why we based our selection criteria upon existing reviews and only featured jackets praised by the consumers. The jackets in this list follow the Western sizing criteria, and most reviewers were happy with the model, material, and overall quality of the product.
Price - Last but not least, we considered the price. We believe a good denim jacket doesn't have to cost you an arm and a leg, even when designed by a more famous brand. The garments in this list offer an excellent value for the money and thanks to the wide selection, you'll be able to find the right one for you regardless of your budget.

Features To Look For In Denim Jacket
Wearing a denim jacket means more than just protecting your body from harsh weather. It's a statement of style; a tribute brought to the fashion industry. Choosing the right garment goes beyond preference. Here are the features you should look for in a denim jacket.
Style - Denim jackets are thought of as classic staples. Their style reminds of the original workwear garments with chest pockets and detailed stitches. There are also some modern reinterpretations out there, that lack the chest pockets and sometimes even the double-needle stitches.
It's up to you which model to choose, but if you're aiming to make a statement, we recommend going for a classic garment.
Classic jean jackets are easy to mix and match with formal and casual outwear alike. A dark blue or men's black denim vest can be turned into a fancy overcoat for your business appointments or into a casual garment for a night out.
Materials - Cotton is your best bet when it comes to materials. Traditional denim fabric is made of cotton, and the only exception to this is if you want a slim fit garment. In this case, a blend of cotton and elastane is acceptable.
Zip vs. Buttons - A never-ending debate is whether your jacket must have a zipper closure or buttons. If it were to follow fashion rules and stylist advice, ditch the zip. All respectable jeans jackets have button-up fronts and button chest pockets.
The zipper could be a more practical option, but we'd suggest you stay away from it.
Pockets - A great denim vest for men must have at least four pockets, two easy-access hand pockets and two chest pockets with flaps and button closure. Some brands fit their jackets with one or two internal pockets, which are great for your valuables, such as your slim metal wallet or business card holder.
Color - Denim jackets come in a rainbow of colors nowadays. Classic choices fall on the traditional denim blue, black, grey and brown. But you shouldn't be afraid to make a statement with a jacket in a contemporary color.
Cream and beige are two alternatives you can pair with most of your outfits. The same goes for a coppery brown.
Pink, green, light blue, and even yellow are some of the most unusual options that will definitely make you stand out.
Fit - Traditionally, denim jackets have a regular fit. You should be able to wear your favorite sweater under the jacket without it looking stretched. At the same time, it must not look loose when wearing it over a tee.
Some vintage models inspired by the 80s have a baggy fit, and these jackets could be a great option for your casual outwear.
Slim fit jeans jackets are also an option, often preferred by those who need to dress stylish for work but want an alternative to the traditional office wear.

5 Essential Rules When Wearing A Denim Jacket
1. Pair it right
Your denim vest will lose all its charm if paired with baggy trousers. Opt for slim fit bottoms and upper garments to maintain proportions and achieve a perfect look.
2. Accessorize it
Hats, scarves, and gloves are must-have accessories depending on the season. Place your bet on suede gloves and a beanie hat in the colder season or a light men's scarf in early fall and spring.
3. Mix colors
You don't have to pair your denim jacket with a pair of color-matching jeans. Grey, beige, black, and off-white are only some of your options.
4. Layer it
Wear your denim jacket under a warmer tweed coat in the colder days to create just the extra level of warmth you need to feel cozy.
5. Match it to the occasion
The denim jacket is perhaps the most versatile garment you can own. Match it with a pair of chinos and camp boots for a casual look or with suede shoes, a shirt and slim fit trousers for an office-perfect look.

Denim Jacket FAQ
Q: How to wear a denim jacket?
A: A denim jacket is best worn with slim fit garments. You can pair it with both casual and more formal outfits, but avoid pairing it with baggy jeans or trousers and oversized sweaters.
Q: How to care for a denim jacket?
A: Most denim jackets are machine washable. Choose a cold water gentle cycle and add half a cup of vinegar to the detergent to maintain the color. Dry the jacket outside and avoid tumble drying it, or it may shrink.
Q: Are denim jackets supposed to be short?
A: Yes. Denim jackets are supposed to be cut right around the waist. Longer or shorter jackets look rather unflattering, either too rugged or too girly.