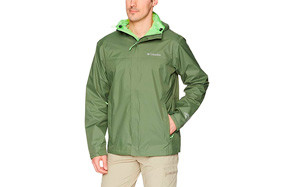 Columbia Men's Watertight II Windbreaker Jacket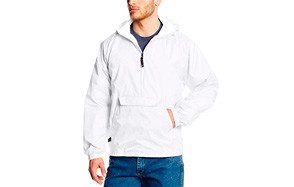 Charles River Apparel Men's Solid Windbreaker Jacket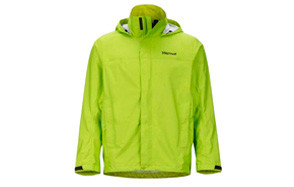 Marmot PreCip Windbreaker Jacket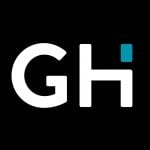 There's nothing worse than coming back from an outdoor adventure and feel like you've been chilled to the core. Whether it's on your early morning run, a climbing session with your buds or a blast on the bike trail, you need the right outer protection when the weather decides to whip up a bit of a windy storm.
Windbreaker jackets can make keeping warm on cold, windy days a total breeze. They are not only tough enough to repel the coldest of winds but also look cool. So, now's the time to beat the wind chill when you're out and about with one of the best windbreaker jackets out there. Let our Gear Hungry guide help you choose.
The Best Windbreaker Jacket
Windbreaker Jacket Buying Guide & FAQs
From a brisk walk in the park to an endurance trail run, you need to be sure that your new lightweight windbreaker can perform as well as you do. We used the following to determine which of our best windbreaker jackets made the final cut:
Brand – yes, it's about being brand cool, but we've also selected names that are renowned for their performance, style and quality.
User reviews – you can't beat first-hand experience, so we use the insider intel from consumers so you know our final list are totally tried and tested.
Price – when it comes to value, you need to be sure you're getting the right quality and performance for both your money and the job at hand.

Features To Look For In Windbreaker Jackets
Depending on what you will be using it for, you'll want to consider the following before buying your new windbreaker:
Windproofness – designed to resist wind chill, most windbreaker jackets use fabrics that block cold air getting through to your skin, and, with the appropriate base layers, are a great lightweight protection all year round. The thicker the fabric, the greater the level of protection but the lighter weight coats also offer a high level of resistance as well as a greater level of flexibility and movement.
Breathability – the thin denier of most lightweight windbreaker jackets is also more breathable, without compromising on wind blocking capabilities. The lighter weave of the fabric allows air to circulate, as well as being much more flexible. The downside of a thinner denier is that the jacket's waterproofing is reduced so you need to decide when buying your new windbreaker what it is you need it for.
Weight – Windbreaker jackets come in a range of weights, but most err towards the lighter end of the scale, for a comfortable, high-performing wear while active. A good rule of thumb when considering the weight of a windbreaker is the faster you are going and the more energy you use in your outdoor activity, the more lightweight and breathable the jacket you need.
Materials – most windbreaker jackets are made from synthetic materials such as nylon that provide protection in windy weather. The synthetic fibers work by preventing air passing through the fabric and onto your skin. Nylon, polyester, micro polyester and the more heavyweight tricot are the typical fabrics used.
Waterproofness – not all windbreaker jackets come with a total waterproof guarantee, many are water-resistant and so not best suited to heavier downpours. The lighter the material, the less waterproof it's likely to be, but it's a trade off as with lighter fabrics you get greater freedom of movement, while still blocking out that wind chill – perfect for running or cycling out on the trail.
Durability – the lightweight nature of most windbreaker jackets shouldn't mean you have to compromise on durability and the product should be built for active and repeated wear.
Hood – Many windbreaker jackets have a detachable or stowable hood that gives you the choice. For running, a stowable hood is a good option as it can be tucked away without affecting movement or adding any air resistance. For cycling look for a windbreaker jacket that has an adjustable hood that is big enough to wear over your helmet.

Windbreaker Jacket FAQs
Q: What Is A Windbreaker Jacket?
A: Also known as a windcheater, a windbreaker jacket is a light fabric coat designed to protect against wind chill, as well as light to heavy rain, depending on the material used. They are designed to be used for outdoor activities when you need freedom of movement while being protected against the wind. Their slim, lightweight design make them a street cool addition to your day-to-day wardrobe too.
 The synthetic fibers of a windbreaker insulate against the wind and prevent cold air passing through to reach the skin, but ideally there should also be some level of breathability for comfort. Their design depends on what you use it for – running and cycling windbreakers tend to be cut for a sleek fit, while hiking and general use jackets are looser.
Q: Will A Windbreaker Jacket Keep Me Warm?
A: To a point. By protecting your body against cold wind, a windcheater prevents the associated wind chill, but their thinner, nature means windbreakers offer limited insulation against colder weather.  As a lightweight jacket, a windbreaker does not contribute to heat generation if you need to warm up, so they're best worn as part of a base layering system.
Q: Can I Find A Fully Waterproof Windbreaker?
A: The more lightweight windbreakers are water-resistant up to a point due to the nature of fabric used. The lighter windbreaker jackets are best suited to activities where you are moving at speed, such as cycling or running, or you get caught in an unexpected shower.
If you're hiking and moving slower or you are planning to be outside despite a rainy forecast, then you can go for a more heavyweight style of windbreaker coat, which offers a greater level of waterproofing and rain protection.
Q: What Is The Difference Between Windbreaker And A Rain Jacket?
A: The clue really is in the name! Both types are barrier coats designed to be flexible and hardwearing while protecting you against the weather. A windbreaker jacket is exactly that – an outer layer that breaks the wind's flow and prevents it getting through to your skin, but it doesn't necessarily provide full waterproofing. A rain jacket comes with superior waterproofing to prevent rain getting through, but many are also breathable so don't totally block the wind.

Q: Why Is Weight A Factor When Buying A Windbreaker?
A: Designed to be a lightweight layer, the weight of the windbreaker jacket you are considering is a key factor to your final choice. Your decision should be a based on the activity you need your new windbreaker for. The lighter the jacket, the less insulation and protection against cold and wet weather. The more insulation and waterproofing you need, the heavier the jacket you need.
Q: Can I Put A Windbreak Jacket Into The Washing Machine?
A: Most windbreaker jackets can be hand washed easily, using a liquid detergent and dried naturally (not in a dryer). Check the label on your jacket for whether it can be machine-washed and follow the instructions carefully. Nylon, the synthetic fabric used for many windbreakers is not actually stain resistant and your hardwearing jacket may need a bit more cleaning help now and again. If it is machine-washable, target liquid detergent on the offending stain then pop it in a mesh laundry bag and run through a gentle wash cycle.