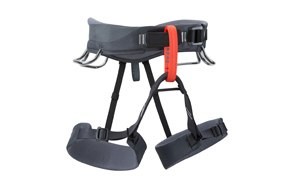 Black Diamond Momentum Climbing Harness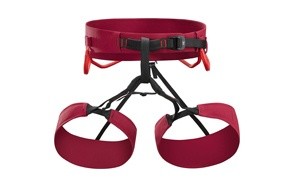 Arc'teryx FL-365 Harness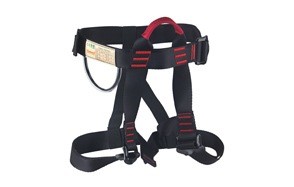 Oumers Safe Seat Belts Climbing Harness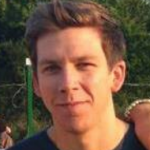 Climbers are serious about their gear. And there's a good reason for it. Buying the right climbing gear isn't just about vanity – it's about safety and functionality. The climbing harness is often the only thing keeping you safely attached. Fortunately, all climbing harnesses have to meet a set of safety regulations, so every harness on this list will keep you safe. For this list, we've been searching for the best climbing harness, and we've selected our best eight.
The Best Climbing Harness
Climbing Harness Buying Guide & FAQ
How We Chose Our Selection Of Climbing Harness
Reviews – When it comes to buying a climbing harness, you want to know that it's going to live up to your expectations, especially if you're spending a lot of money on it. The best way to find out if it will live up to your expectations is by reading customer reviews on an online marketplace like Amazon. You can guarantee that you will get an honest opinion about a product online because it's anonymous. There's no reason for customers to make something sound better than it is. We read hundreds of reviews before we select products for our buying guides. We also check out other expert reviews to see if they have picked up on anything we've missed.

Brand – The great thing about climbing harnesses is that they have to pass certain safety regulations. So, the brand and price don't affect the safety of the product. However, it is still worth buying from a known brand, because the quality of the product will be better. The materials used will provide more support, they will have more accessories, and you'll generally have a better experience with the product.
Price – You can buy budget climbing harnesses, but the price is normally determined by the type of climbing harness you buy. For example, if you're looking for a climbing harness that is designed just for sports climbing, you'll have to spend a bit more money. Of course, the price is also determined by quality. If you want a really high-quality harness, it will cost you upwards of $100.
Features To Look For In Climbing Harness
Comfort – Comfort is obviously very important in a climbing harness. It needs to fit around the top of your legs and your waist perfectly, or you could end up in a very uncomfortable position. For a comfortable harness, look for something with plenty of padding that is designed for all-purpose climbing. Sports harnesses are generally less comfortable because they're not designed for you to hang in them.
Gear Loops - Every climbing harness has gear loops to keep your carabiners, nuts, cams, and quick-draws. Four gear loops are the ideal amount in anything except for a sports harness.
Safety Loops – The safety loops (also known as haul and belay loops) are extremely important because they are what is stopping you from falling.
Versatility – If you're an experienced climber, you probably know what you want from your harness. If not, you want something that is versatile. It should be suitable for all types of climbing, so you don't have to buy multiple harnesses.

Durability – Durability is obviously important in a climbing harness because it's a piece of safety equipment. All climbing harnesses are well made and have to meet safety criteria, but you should still inspect them regularly for signs of wear.
Construction – When you receive your harness, check the stitching to get a gauge of how good the construction is.
Weight & Size – You don't want a harness that is too big and heavy, because you've got to carry it up with you. There are plenty of guides online that will help you find the right sized harness for your body.
Adjustability – If you're not 100% sure what size you need, make sure the harness is adjustable. That way you can adjust the leg loops and waist to fit perfectly.
Types Of Climbing Harness
Gym Harness – Also known as sports harnesses, these are thin and lightweight harnesses designed for use in the gym and in competitions. They have narrow leg loops, a narrow waist, and minimal padding to save weight. You won't want to hang around for long in one of these.
Mountaineering – This type of harness is designed for mountaineering. That's why it's thin, lightweight, and adjustable so it can fit over bulky clothes. They don't have much in the way of accessories and the leg loops can be detached, to make changing clothes or going to the bathroom easy.
Traditional Harness – These are all-purpose harnesses that come in a wide variety of styles. They're great for both beginners and experienced climbers because of their versatility.

Climbing Harness FAQ
Q: When should I replace my climbing harness?
A: The general rule is to replace your harness after seven years of use, even if it doesn't show any sign of wear. Of course, if your harness is damaged in any way you should swap it out for a new one.
Q: What's the difference between men's and women's climbing harnesses?
A: The main difference is in the fit of the harness. Women's waists are generally smaller and higher than men's, and the hips sit at a slightly different angle.
Q: How tight should climbing harness leg loops be?
A: You don't want them to be too tight, because you could restrict yourself from doing a high-step. You should be able to slip two fingers in between the leg loop and your leg.