Best Climbing Harnesses In 2022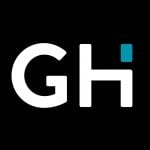 This product guide was written by GearHungry Staff
Last Updated
April 30, 2019
GearHungry Staff
GearHungry Staff posts are a compilation of work by various members of our editorial team. We update old articles regularly to provide you the most current information. You can learn more about our staff
here
.
GearHungry may earn a small commission from affiliate links in this article.
Learn more
Climbers are serious about their gear. And there's a good reason for it. Buying the right climbing gear isn't just about vanity – it's about safety and functionality. The climbing harness is often the only thing keeping you safely attached. Fortunately, all climbing harnesses have to meet a set of safety regulations, so every harness on this list will keep you safe. For this list, we've been searching for the best climbing harness, and we've selected our best eight.
The Best Climbing Harness
Black Diamond Momentum Climbing Harness

Our Best Choice climbing harness is the Black Diamond Momentum Harness. We absolutely love this harness, and so does pretty much every other reviewer on the internet. The reason? It's a super high-quality harness that gives the performance of harnesses that cost twice as much. At less than $60, this is a very affordable option. It's not the cheapest harness on this list, but for beginner to intermediate climbers, this is one of the best options out there. 
It actually feels and performs like a top-of-the-range Petzl harness or the Black Diamond Chaos, which is near twice the price. That's why we'd recommend it to anyone looking for a great value all-purpose harness. You can use it in the gym or in a trad climbing situation, thanks to the fact that it's both lightweight and comfortable. It doesn't have any frills, except for four gear loops. But there are a couple of features that make this harness really stand out.
First of these is the Dual Core Construction. This is a technology developed by Black Diamond that basically means you have two strips of webbing across the waist belt to spread the distribution of weight. That gives it a solid balance and makes it much more comfortable when you're handing.
The other standout features on this harness are the Trakfit adjustable leg loop and the speed adjust waist belt buckle. Compared to other, similar harnesses, the leg loops are really simple and quick to adjust. Not only does this make it easy to use mid-climb, but it also makes it one of the most versatile harnesses out there. The only real complaint that people have about this harness is a problem with the size guide. There are a handful of customers that have bought a size too small, so if you're in doubt, we'd go for the size above. Make sure you also check our guide to the best climbing ropes.
Key Features:
All-purpose harness
Four gear loops
Dual Core Construction
Trakfit adjustable leg loops
Speed adjust waist belt buckle
Specification:
Brand

Black Diamond

Model

BD651068GRPHLG_1-parent

Weight

1.5 pounds
Amazing value harness.
Legs and waist are very easy to adjust.
Comfortable when you're standing and hanging.
Size guide isn't accurate.
Oumers Safe Seat Belts Climbing Harness




The next product in our list is the Oumers Safe Seat Belts Climbing Harness. Before we get into the review, it's important to say exactly what this harness is for. It's not really a rock-climbing harness. The reason we thought it deserved a place on this list is for the sheer value of the product. It's less than $20, which makes it the cheapest harness we have featured. There are a few reasons it is so cheap. The first, and most important, the reason is that it doesn't make any mention of being safety certified. In the product description, they reference a bunch of certifications that aren't relevant to climbing, so we'd ignore them. For a climbing harness, you should look for a 3-Sigma or UIAA certification.
So, if it's not designed for trad climbing, what is this harness for? Basically, it's an entry-level harness for indoor climbing, tree climbing, and other similar activities. It's designed for beginners and young people, so we wouldn't recommend it if you're a heavy-set adult. On the plus side, it does have reinforced webbing and connections and it even comes with a large gear loop.
If you are really looking for a budget option, this should be a consideration. But we'd carefully check the sizing and weight recommendations to make sure it's appropriate. We'd also carefully inspect the harness when you receive it to make sure the quality is as good as they say it is. It does come with a 100% satisfaction guarantee, so if you're not satisfied with the product, you can get a replacement or a refund. However, if you want to get into rock climbing, you should probably spend an extra $30 and get an entry level Black Diamond harness. 
Key Features:
Entry-level harness
One gear loop
Adjustable leg loops
Adjustable waist belt
100% satisfaction guarantee
Specification:
Brand

Oumers

Weight

14.4 ounces
Very cheap.
Great starter harness.
Not safety certified.
Not very comfortable.
Black Diamond Vario Speed Climbing Harness

Next, we have a second product from Black Diamond. They are one of the most trusted brands in the climbing world, so we knew this was going to be another favorite. Actually, the Black Diamond Vario Speed Harness is very similar to the Momentum harness we looked at first. The main difference is that it's less comfortable. Which begs the questions: why would you choose this one? Well, the first harness was more of an all-purpose harness, so you can use it in any setting. This one's primary purpose is for use as an indoor harness. You can tell because it doesn't have any extra padding on the inside of the harness. This makes it much quicker to put on and adjust, but not suitable for long, difficult climbs in tough conditions.
One of the best things is how easy and quick it is to adjust. The large buckle is pre-threaded and doesn't require doubling back. That basically means that you don't have to mess around with any annoying straps. You just buckle in and adjust the harness to fit you perfectly. The leg loops also have quick-adjust buckles. Not only does that make it quick to adjust, it means that you can adjust it to fit children or adults. This makes it a versatile climbing belt for families that are teaching their children how to climb.
As you can expect from Black Diamond, everything on this harness is well-made. It's made from wide nylon webbing, which distributes the weight pretty well and makes it reasonably comfortable for a gym harness. Although, if you're really looking for comfort, go with the Black Diamond Momentum.  Don't forget to wear a climbing helmet for protection every time you go climbing.
Key Features:
Indoor/gym harness
No gear loops
Quick-adjust leg loops
Pre-threaded adjustable waist belt
Specification:
Brand

Black Diamond

Weight

10.6 ounces
Very easy-to-use.
Waist and legs are quick to adjust.
Not the most comfortable harness.
Leg loops can dig into skin.
Petzl – CORAX, Versatile and Adjustable Climbing Harness




The PetzlCorax is another all-purpose rock-climbing harness that is suitable for pretty much all types of climbing. The reason it's so versatile is that it's adjustable, functional, and very comfortable. It's actually really similar to the Black Diamond Momentum and the price is about the same. We actually think that the Momentum is a better all-rounder, but this harness is a lot more adjustable, which is the main reason why some climbers choose it. Not only does it have adjustable leg loops, but it's also got a double belt buckle. That means you can easily find the perfect fit for your waist and keep the rest of the loops perfectly centered. This is a feature that you don't see on a lot of harnesses in this price range, so it certainly helps it stand out.
The other reason that people love this harness is that it has large gear loops. They're much bigger than the ones seen on similar Black Diamond harnesses, which is great for holding tons of gear. That makes it a fantastic, affordable option for trad climbing and mountaineering, and a suitable option for use in the gym. The only thing it's not really suitable for is alpine climbing because it hasn't got any ice-clipper slots.
The bottom line is that this harness focuses on versatility. It's comfortable, thanks to the wide and padded webbing, but it's designed to be the perfect all-rounder. You can adjust it easily to fit over thick clothing or over a t-shirt and shorts for gym use. Despite the fact that it's a little on the heavy and bulky side for mountaineering, you could definitely make it work. If you don't know what style of climbing you're going to be doing, this is a pretty safe bet. If you like rock climbing, check out our guide to the best rock climbing shoes.
Key Features:
All-purpose harness
Four large gear loops
Adjustable leg loops
Double buckle waist belt
FRAME technology design
Specification:
Brand

Petzl

Model

Petzl

Weight

1.7 pounds
Versatile and adjustable harness.
Suitable for anything except alpine climbing.
Can hold a lot of gear.
A bit too heavy and bulky for serious mountaineering.
EDELRID – Jay II Climbing Harness

The Edelrid Jay II Climbing Harness is one of the best-looking harnesses we could find. It comes in two bright color schemes that will make it easy for people to pick you out from the other climbers on the rockface. Of course, when it comes to climbing gear, aesthetics is way down on the list of what's important. You need to know you can trust your gear before you start worrying about the way it looks. Luckily, this harness isn't just a pretty face. It's made by Edelrid, one of the world's oldest climbing company. It was founded in 1863 and have been one of the main innovators in the climbing industry.
The Jay II harness is one of their flagship products. This is the male version, but there's also a female version called the Jayne. It's got exactly the same features but has a slightly different fit. The reasonable price point puts it in direct competition with the Black Diamond Momentum and PetzlCorax, two of the best all-rounders in the business. So, what does this harness offer that the other two can't? In all honesty, not a lot. The main feature that sets it apart is the clip for an ice screw. This might not be hugely important for most climbers, but it could come in handy if you want to branch out into alpine climbing.
It's also really comfortable. Thanks to the 3D mesh padding, you won't mind hanging in it for a while. It also has moveable foam waist padding, which keeps everything center-aligned even when you're moving about.  It's also got four decent-sized gear loops, which provide plenty of storage options for most climbing situations. They're not as big as the PetzlCorax loops, but we think you'll find them to be big enough.
There are only two complaints that we've heard about this harness. The first is that the abrasion protector and ice screw clips are unnecessary features that add bulk and weight. And, that the rubber can squeak on the climbing rope, which can make some people uneasy if they don't know what the noise is. Our handy guide to the best bouldering crash pads features more great products like this. 
Key Features:
All-purpose harness
Four gear loops
Adjustable leg loops
Adjustable belt buckle
3D mesh padding
Ice-screw clips
Specification:
Brand

Edelrid

Model

Edelrid

Weight

1.51 pounds
Suitable for any climbing situation.
3D mesh padding is very comfortable.
Some unnecessary bulk and weight.
Makes a squeaking noise on the rope.

Our Premium Product in this list was an easy choice. The Arc'teryx FL-365 is the perfect all-purpose harness if you've got a bit of money to spend. It's more expensive than the Black Diamond and Petzl harnesses we've featured, but we think it's money well spent. Especially if you're going to spending a lot of time hanging in this harness.
The name should give you an indication of when you can use this harness – 365 days a year. It's designed to hold all of the equipment you'll need in any climbing situation. It's got four decent-sized gear loops and four ice clipper slots, which makes it absolutely perfect for gear-intensive climbing. 
The other main selling point of this harness is how comfortable it is. Unlike most traditional climbing harnesses, it doesn't use webbing and instead has ultra-wide bands. This is much more effective at spreading the weight around your legs, which ultimately stops them from hurting if you're sat hanging in the harness for a long time. We'd say this is the most comfortable harness on this list.
Instead of webbing, it uses Warp Strength Technology. This not only makes it more comfortable, but it also makes the harness even stronger.  If you can afford it, this is the best climbing harness on this list.
Key Features:
All-purpose harness
Four gear loops
Four ice screw clips
Ultra-wide bands
Adjustable belt buckle
Warp strength technology
Specification:
Brand

Arc'teryx

Model

15994

Weight

15.2 ounces
Extremely comfortable.
Suitable for all-year-round climbing.
Metolius Safe Tech Deluxe Improved Climbing Harness

Every climbing harness on this list has a basic level of safety. They are designed to take a large amount of force without breaking and do it for years before they wear. But if safety is really important to you, you should check out the Metolius Safe Tech Deluxe Improved Climbing Harness. You can tell from every aspect of the design that safety was their primary focus.
The first indication is the inclusion of double belay loops. Not every climbing harness has these, but they're a really useful function because you can attach yourself to the belay twice. So, if one line fails, you have a backup. This company is well-known for making safe harnesses, and they do a lot to keep that reputation. Every piece of webbing and stitching is rated for its strength. That means they check and double check to make sure it's up to the highest standards.
Aside from the safety features, it's also a pretty versatile harness. It's got four large gear loops, which give you ample space to attach your climbing equipment. The only downside to this is that it can be quite difficult to attach smaller carabiners on, but it's still possible. The wide waist belt and thick foam padding make it pretty comfortable too. It's not as the Arc'teryx FL-365 for hanging, but at least you won't get dead legs from it. And, despite its bulky design, it's pretty breathable for those hot days out climbing. There are definitely more comfortable and attractive harnesses out there, but none will give you the same peace of mind that this one can. Find more great products like this by checking out our guide to the best hangboards.
Key Features:
All-purpose harness
Four large gear loops
Wide waist belt
Double belay loops
Reinforced tie-in point
Specification:
Brand

Metolius

Weight

14.6 ounces
Safety conscious design.
Pretty comfortable.
Breathable on the legs.
Beal Rebel Soft Climbing Harness




Last on our list is the Beal Rebel Soft Climbing Harness. This one stands out on this list because it's really designed for sports climbers and doesn't have the capabilities for trad or multi-pitch rock climbing. The reason it's not as versatile as the other harnesses we've featured, is that it doesn't have much capability to hold gear. It does have four lightweight gear loops, but there's no haul loop, rear gear loop, large gear loops, or ice clipper attachment points. So, you'll struggle to take the gear you would need to do multi-pitch or trad climbing. Plus, even if you could fit the gear on, this harness just doesn't feel right with all that weight.
It's designed to be lightweight and compact. The style of the harness is actually pretty similar to the Arc'teryx FL-365, in that it doesn't have the traditional webbing style. It uses Web-Core technology to distribute the weight along the waist and legs, and it does a pretty good job of it. The fit is pretty relaxed as well, so you can easily move your hands and feet into difficult-to-reach positions.
To sum it up, this is a fantastic harness if you're going to be spending your time in the gym. It's lightweight, lets your body move around easily, and it's got enough loops for basic gear. It could be suitable for some alpine climbers because it's so comfortable, but it's not ideal for that purpose. If you're looking for an all-purpose harness, this isn't the one for you.
Key Features:
Sports/gym harness
Four lightweight gear loops
Web-core technology
Dynamic fit buckle
Chalk bag holder
Specification:
Brand

Beal

Model

Beal

Weight

1.58 pounds
Comfortable and lightweight
Easy to move around in.
Dual buckles on waist help you get the right fit.
No adjustable leg loops.
Not very versatile.
Climbing Harness Buying Guide & FAQ
How We Chose Our Selection Of Climbing Harness
Reviews – When it comes to buying a climbing harness, you want to know that it's going to live up to your expectations, especially if you're spending a lot of money on it. The best way to find out if it will live up to your expectations is by reading customer reviews on an online marketplace like Amazon. You can guarantee that you will get an honest opinion about a product online because it's anonymous. There's no reason for customers to make something sound better than it is. We read hundreds of reviews before we select products for our buying guides. We also check out other expert reviews to see if they have picked up on anything we've missed.

Brand – The great thing about climbing harnesses is that they have to pass certain safety regulations. So, the brand and price don't affect the safety of the product. However, it is still worth buying from a known brand, because the quality of the product will be better. The materials used will provide more support, they will have more accessories, and you'll generally have a better experience with the product.
Price – You can buy budget climbing harnesses, but the price is normally determined by the type of climbing harness you buy. For example, if you're looking for a climbing harness that is designed just for sports climbing, you'll have to spend a bit more money. Of course, the price is also determined by quality. If you want a really high-quality harness, it will cost you upwards of $100.
Features To Look For In Climbing Harness
Comfort – Comfort is obviously very important in a climbing harness. It needs to fit around the top of your legs and your waist perfectly, or you could end up in a very uncomfortable position. For a comfortable harness, look for something with plenty of padding that is designed for all-purpose climbing. Sports harnesses are generally less comfortable because they're not designed for you to hang in them.
Gear Loops - Every climbing harness has gear loops to keep your carabiners, nuts, cams, and quick-draws. Four gear loops are the ideal amount in anything except for a sports harness.
Safety Loops – The safety loops (also known as haul and belay loops) are extremely important because they are what is stopping you from falling.
Versatility – If you're an experienced climber, you probably know what you want from your harness. If not, you want something that is versatile. It should be suitable for all types of climbing, so you don't have to buy multiple harnesses.

Durability – Durability is obviously important in a climbing harness because it's a piece of safety equipment. All climbing harnesses are well made and have to meet safety criteria, but you should still inspect them regularly for signs of wear.
Construction – When you receive your harness, check the stitching to get a gauge of how good the construction is.
Weight & Size – You don't want a harness that is too big and heavy, because you've got to carry it up with you. There are plenty of guides online that will help you find the right sized harness for your body.
Adjustability – If you're not 100% sure what size you need, make sure the harness is adjustable. That way you can adjust the leg loops and waist to fit perfectly.
Types Of Climbing Harness
Gym Harness – Also known as sports harnesses, these are thin and lightweight harnesses designed for use in the gym and in competitions. They have narrow leg loops, a narrow waist, and minimal padding to save weight. You won't want to hang around for long in one of these.
Mountaineering – This type of harness is designed for mountaineering. That's why it's thin, lightweight, and adjustable so it can fit over bulky clothes. They don't have much in the way of accessories and the leg loops can be detached, to make changing clothes or going to the bathroom easy.
Traditional Harness – These are all-purpose harnesses that come in a wide variety of styles. They're great for both beginners and experienced climbers because of their versatility.

Climbing Harness FAQ
Q: When should I replace my climbing harness?
A: The general rule is to replace your harness after seven years of use, even if it doesn't show any sign of wear. Of course, if your harness is damaged in any way you should swap it out for a new one.
Q: What's the difference between men's and women's climbing harnesses?
A: The main difference is in the fit of the harness. Women's waists are generally smaller and higher than men's, and the hips sit at a slightly different angle.
Q: How tight should climbing harness leg loops be?
A: You don't want them to be too tight, because you could restrict yourself from doing a high-step. You should be able to slip two fingers in between the leg loop and your leg.
Sign Up Now
GET THE VERY BEST OF GEARHUNGRY STRAIGHT TO YOUR INBOX