Best Suede Jackets For Men In 2022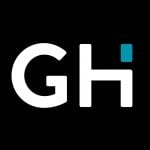 This product guide was written by GearHungry Staff
Last Updated
January 6, 2020
GearHungry Staff
GearHungry Staff posts are a compilation of work by various members of our editorial team. We update old articles regularly to provide you the most current information. You can learn more about our staff
here
.
GearHungry may earn a small commission from affiliate links in this article.
Learn more
When it comes to fashion, not many products represent and exude class and style like Suede does. Unlike other accessories, suede products are often calmer and attract attention easily with little effort. It is not surprising suede products are often associated with class, with modern fashion giving suede products an assured place in an almost niche category. What's more, many fashion brands and designers are fast adapting suede materials to confirm and sync with modern fashion and trends. Whilst others use suede jackets for the beauty and assurance it adds to many an outfit, it is important to note that suede jackets do more than add style. In cooler weather for instance, suede jackets are trusted to provide warmth and comfort for a variety of occasions. If you are looking to get a great suede jacket for any occasion or as a gift, take a look at our top pick of the best suede leather jackets for men you can find today.
The Best Suede Jacket For Men
Reed Baseball Suede Jacket for Men
The best men's suede jacket you can trust and our top pick for this article is this one from famed leather manufacturer Reed. Coming from a tradition of quality and leather innovation trusted for several years, this classy suede jacket will uplift any outfit. It features a smooth and soft suede finish, and comes with an inside pocket for keeping certain valuables. Whether you are looking for a simple yet classy suede jacket to fit your physique or something just for spring or fall, this Suede Jacket would be a great fit and an ideal option. It also features a soft, satin lining to add extra comfort and precision for the weather or any occasion. The Reed Men's Baseball Suede Jacket comes in various sizes and colors, so you can be sure to definitely get one that fits perfectly well for you. If you are a fan of baseball and love to go see games in a standout outfit, then this jacket is just for you. For more stylish clothes for spring and fall, check out our selection of the best denim jackets.
Key Features:
Premium quality leather jacket from a trusted brand
Soft, attractive suede finish
Satin lining for extra comfort especially during spring and fall
Features inside pocket for storing valuables.
Scully Fringed Suede Jacket for Men
If you are a lover of suede jackets especially, you would find that most fashion brands have began to produce various styles and this rings true with the Scully fringed jacket. Here is a suede jacket you would absolutely adore and would surely turn heads wherever it is worn to. Leather products from Scully have been used and trusted internationally since the 1900's. Sheep lined and leather clothing had been at the forefront of Scully's product offering initially, but soon expanded to include other accessories made from the finest premium leather. This particular leather jacket exudes pure class and precision, and is ideal for many an occasion. It features a soft and smooth suede finish with really cool laces backed by quality animal leather base product that gives it a cowboy look you would love. Fitted with two front pockets on either side, this Scully Fringed Leather Jacket in lined with quilted nylon, to add an extra comfort to its overall design. It can be worn together with a variety of outfits and comes in several sizes for every man's fashion delight. For a more casual college look, check out our guide to the best varsity jackets.
Key Features:
Made of premium quality animal leather for durability and comfort
Features two front pockets for storing minor valuables
Inner nylon lining for warmth
Durable suede finish lasts longer than similar products.
Specification:
Brand

Scully

Model

082801

Weight

3 Pounds
Flavor Baseball Suede Jacket for Men
This men's suede leather jacket takes simplicity and comfortability to a whole new level – this is a classy pigskin jacket you would love to own.  What we love about this product particularly is its ability to blend easily with different outfits and still maintain its classy and stylish look. Made of 100 percent pigskin leather, the Flavor Men's Leather Baseball Jacket is packed with some exciting features that makes it stand tall among its peers. Take its polyester lining for instance, it adds a smooth and comfy feel to its overall design, with its zip closure giving the wearer protection especially from wind. It also features adjustable cuffs to fit easily with any wrist size, and an inner rib stand to add extra warmth for cold weather conditions. It also features internal and side entry pockets (two inside and two at the waist region), adding versatility to an already stylish jacket. Our guide to the best windbreaker jackets features more amazing clothes for colder days, so check them out.
Key Features:
Made with 100 percent pig skin leather
Polyester lined inner for extra warmth
Two side pockets at the waist area and two internal pockets
Comes in various sizes and colors.
Levi's Seude Leather Trucker Jacket for Men
You just can't go wrong with Levi's! Their range of premium quality leather products includes this exciting mens leather trucker jacket for all occasions. Like most Levi leather products, this one is sourced from carefully selected materials aimed at giving the customer the best in comfort and durability. It features really cool pockets, two at the chest area and another couple at the lower welt area to give it enhanced versatility. It also features a simple zip closure to complement its unique collar rib knitting and its overall suitability for smart, casual and semi-formal dressing. If you are looking for a classy designer jacket to add your wardrobe, you may want to consider this Levi's Men's Seude Leather Trucker. For more timeless style pieces, check out our guide to the best bomber jackets.
Key Features:
Classy jacket from a classy and well know designer. Made from quality polyurethane
Features zipper pockets on the lower welt side
Two chest flap pockets to keep money and other valuables
Soft and smooth suede finish giving you an extra edge.
Specification:
Brand

Levi's

Model

LM8RS296
Scully Mens Sherpa Lined Suede Jacket
If style and class is your thing then you would love this Scully Men's Sherpa Lined Suede Jacket. It has all the great features that made an ideal suede jacket and so much more. It is made of premium quality boar leather with a classy soft finish to complement its other features. Other qualities that made us pick this jacket include its inner lining made of a blend of polyester and acetate, to give you assured comfort and warmth. The sleeves are lined with nylon, making for easier mobility. It features a brass frontal closure and has two pockets at the front and welt area. It comes in various sizes as well, so if you are looking to give it as a stylish gift to a loved one, just go ahead, they would just love it.
Key Features:
Made of premium and durable boar leather
Features frontal pockets and welt pockets as well as inner pockets for keeping vital items
Soft sherpa lining for enhanced comfort
Nylon arm lining to aid easy mobility.
Specification:
Brand

Scully

Model

082931

Weight

1 Pound
Decrum Men's Suede Jacket
Modern, stylish, classy, vintage. These are but a few fashion accolades and adjectives that easily comes to mind when you encounter this mens suede jacket for the first time. It is just superb and adds an extra glow to a smart-casual outfit especially. Coming from a brand that does considerably well to produce awesome jackets that are not only modern and trendy but also in sync with customer demands, this Decrum Men's Suede Jacket is specially made for you if you are a lover of modern fashion and extra style. Its bold, dark brown color takes men's fashion to an exciting, head-turning level, backed by its solid hundred percent suede leather material to give it an assured fitting. It also features a viscose lining for your ultimate comfort, with easy buttoning adding to its versatility. Its frontal pockets just adds to the overall style and class it exudes. If you are also looking for clothes suitable for outdoor exploring, check out our guide to the best fleece jackets.
Key Features:
Made of premium quality suede leather
Dark brown, masculine colour adding to its classy look
Comfy inner lining made of viscose
Frontal pockets for keeping vital documents
Specification:
Brand

Decrum

Model

3099980-PP
World Of Leather Genuine Lambskin Suede Leather Jacket
Get this awesome suede jacket for any occasion and you will be glad you did. The style and overall design of the World of Leather Genuine Lambskin Suede Leather Jacket is one of the many reasons why it is popular among fashion enthusiasts and customers alike. Made from lambskin leather, it features a light brown colour that easily blends with any outfit, and with its polyester and satin lining giving the wearer assured warmth in cooler weather. It features clean zipper pockets on the chest sides and lower waist sides, and with its zipper closure, it can we be worn with assured ease. Be sure to also check out our guide to the best down jackets for some amazing stylish pieces to keep you warm in winter.
Key Features:
Superior quality leather material for durability and style
Polyester/satin inner inning for easy mobility and comfort
Zipper closure with two chest side and waist side pockets
Soft, suede finish
F Jackets Mens Suede Jacket
Check out this cool suede leather jacket from F Jackets – for men of style and class. Made of the best suede leather, this carefully designed quality mens jacket is ideal for many occasions. It features a biker design with fitting and comfortable inner material to give the wearer the comfort and assured warmth for every occasion. This easy buttoned jacket also features inner pockets for keeping handy items. Add that to its two chest pockets and you have a great jacket to marry with some cool American made jeans and a simple v-neck t-shirt. It comes in various sizes and colors, offering you several options to choose from. The F Jackets Men's Suede Jacket makes for a perfect gift as well, and with many sizes you choose from, you may want to grab it as fast as you can!
Key Features:
Durable, made of high quality suede leather with a soft, classy finish
Comfy inner lining for assured warmth
Inner pockets and chest pockets for an assured look
Features stylish buttons to add to its bold design
Specification:
Brand

fjackets

Model

FJ-50CFLJ-PP
Chouyatou Suede Leather Jacket
Windy weather and light clothing are just not a good fit. Add cool and chilly weather to that equation and you will be in for a very uncomfortable and unhealthy experience. With the Chouyatou Suede Leather Jacket, you can now step out in cold and windy weather without worrying about the obvious. If you are looking for a thick jacket to complement your outfit yet give you solid protection from cold and windy weather, look no further than this awesome and versatile jacket from Chouyatou. Coming from a brand that is famed for being in sync with modern trends through its product range, you can never go wrong with this jacket. It is made of quality leather with cotton and polyester fabrics complementing its assured design. Its soft sherpa lining gives assured extra comfort for all occasions. If you are a lover of epaulets, then you would love this product, as it features two of such on either side of the shoulder, and has a large collar for the neck area. It can be zipped easily in windy weather, closing your body solidly from any discomfort. It also features two chest and side pockets and has a slim fit design for various sizes. For some waterproof options for rainy days, check out our guide to the best rain jackets.
Key Features:
Sherpa lining for assured warmth and comfort
Zip closure feature for easy donning
Chest, side and inner pockets for keeping handy items
Thick and soft collar
Specification:
Brand

chouyatou

Weight

1 Pound
Scully Men's Boar Suede Rodeo Jacket
Another quality product from Scully we absolutely love and recommend for any occasion. It features a simple yet classy rodeo design, with the jacket itself made from boar suede leather to add an assured posture to any outfit. It also has a zipper closure adding to its suitability for cooler weather. It's simple Southwestern motif insets adds to its unique design, giving you more warmth and comfort. If you are looking for a great yet simple jacket to match your style, the Scully Men's Boar Suede Rodeo Jacket might just be ideal for you. Our guide to the best field jackets features more versatile and stylish pieces of outwear, so check them out.
Key Features:
Top quality boar material for greater protection and durability
Simple zipper closure          
Lower welt pockets
Comfy inner material for enhanced warmth.
Specification:
Brand

Scully

Model

082782

Weight

4 Pounds
Suede Jacket For Men Buying Guide & FAQ
How We Chose Our Selection Of Suede Jackets For Men
Brand - Our selection of the best men's suede jackets is culled from the best brands you can find out there. Whilst suede is now quite popular and comes in many brands, it is important to always select brands that are trusted and have great affinity with customers. We sourced our list from such brands, most of which have been in the fashion accessories business for many years. Our top picks are trusted for quality and, you can trust these brands, too.
Price - Suede Jackets can be quite pricey, especially if you are looking to own quite a number, you would agree that some can be discouragingly expensive. That is why we based our reviews on some of the best priced suede jackets you can find. Our top picks are competitively priced, offering the same and even better qualities and features other more expensive brands have. We take time to ensure out final list of the best suede jackets are a good value for money and ideal for every man.
Reviews - Choosing an appropriate suede leather jacket can be a daunting task if you are not so familiar with such a product. Even for regular suede lovers, it can be quite tricky to select an appropriate jacket with so many brands on the market today. To help you make an informed choice, we have sampled product and user reviews from various customers across the globe, culling a list of the best you can trust. Our review method cuts across several shops and looks at the best products you can find on the market today. Trust your final selection of the best suede leather jackets to actually be the best, as testified to by customers and professionals the world over.
Features To Look For In Suede Jackets For Men
Style - Whether you love suede jackets for the unique edge they add to your outfit or for their warmth, style is an important factor to look out for when purchasing a suede jacket. Like most products, suede jackets also come in various styles and designs, some for specific matching outfits and others for appropriate weather. Be sure to choose whose style fits well with whatever outfit you want to marry it with. Whilst classic suede jackets blend easily with most outfits and is most recommended if you are not so familiar with them, be sure to check out various styles and choose the one that works perfectly for you. You may also want to consider how easy the jacket can be worn before making a purchasing decision. Some suede jackets have buttons for easy wearing, and others feature zipper closure to complement the jacket.
Quality - You can't compromise on quality when it comes to choosing the best men's suede leather jackets. Quality in this sense includes factors like the material, suede finish, washability and others. Whilst leather sources are varied and many, and you are likely to find suede jackets sourced from pig, boar and other animal leather, some products have proven to be of inferior leather quality and not durable. Be sure to select a product that is made of good quality leather and with a suede finish that can stand the test of time. The lining of the jacket is also equally important as it determines how well the jacket can provide warmth in cooler weather. Depending on the occasion you wish to use the suede leather jacket for, be sure to choose one with lining material that is fit for purpose.
Suede Jacket FAQ
Q: Will a suede jacket get ruined in the rain?
A: Due to its soft nature, suede does not thrive well when used in rain. In fact, a suede jacket is most likely to lose its soft texture and overall beauty when it comes into contact with water. The beauty of a suede jacket is in its unique look complemented by its softness. When wet, the material can get dirty and unattractive. There are some protective sprays available that can be used on the suede jacket as a precaution in rain. It is however advisable not to use your suede jacket in the rain at all.
Q: Is a suede jacket warm?
A: Due to their nature, suede jackets are usually warm clothing and can be worn in cold weather. Because they are made of leather, they are able to provide a certain degree of warmth when they are worn. The key factor to consider is the material the lining of the jacket is made of. If your suede jacket has lining made of wool or faux fur, you are guaranteed extra warmth, particularly in cooler weather. However, suede jackets with a thinner material lining may not offer the same level of warmth you may typically need in cool weather.
Q: How do you wear a suede trucker jacket?
A: Suede Jackets add style to any outfit and complement many others easily. However, you will agree that wearing suede jackets over casual shorts may not be so cool, especially when you have a serious meeting or date to make an impression at. Our advice? There is no exact rule to wear a suede trucker jacket. We can share a few tips for your commiseration but you can always feel free to apply your own fashion preferences and style to complement your outfit. You can wear your suede trucker jacket over a simple t shirt (white would look great) and blue jeans. It gives you a retro look, more like a 1970's outfit. You can also combine your suede jacket with a woolen sweater during winter. Suede looks great and works for smart casual dressing too. It can be used as a jacket over a neatly tucked in shirt (again, white is super cool) and some great leather shoes.
Q: Can you wear suede jacket in the summer?
A: Absolutely yes! Suede can be worn in the summer and even in the spring. Wearing suede jacket particularly during the summer is best as you wouldn't have to worry about rain damaging your precious jacket. Whether it is for a casual meeting, a random date up or a semi-formal business meeting, you can confidently don your suede jacket as its best.
Sign Up Now
GET THE VERY BEST OF GEARHUNGRY STRAIGHT TO YOUR INBOX