Best Trucker Jackets In 2022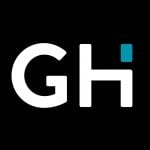 This product guide was written by GearHungry Staff
Last Updated
August 24, 2020
GearHungry Staff
GearHungry Staff posts are a compilation of work by various members of our editorial team. We update old articles regularly to provide you the most current information. You can learn more about our staff
here
.
GearHungry may earn a small commission from affiliate links in this article.
Learn more
Maybe this is the first time you've heard of a trucker jacket, or perhaps you already have one of these iconic duds in your wardrobe. We're here to help you discern between any ole jackets and the best trucker jackets available today.
This fashion staple has been around since the late 1960s, but jackets dating back to 1880 have featured denim. About a decade earlier, denim first entered the world with the invention of jeans. What was once a symbol of the working class is now worn by all worldwide.
A trucker jacket is a denim jacket of a particular style — cropped at the waist, slim-fitting, with buttons at the sleeves, pockets, and along the front. Complementary to the distinctly sharp collar are pointed breast pockets flaps, and two pointed panels that run from the breast pockets down to the waist.
We've looked at a number of trucker jackets and reviewed them for fit, comfort, and style. Check out this selection to find the best trucker jacket for you.
The Best Trucker Jacket
Levi's Men's Trucker Jacket
You can't go wrong with Levi's Men's Trucker Jacket from the original manufacturer of this iconic piece of fashion. This trucker jacket, made from 100% cotton, is lightweight, breathable, and durable. The style is a regular fit that hits at the hips for a rugged look. The front features a classic button closure with an adjustable button waistband that gives you a customized, comfortable fit. Levi's is legendary when it comes to denim, and you know this will be a jacket that will last you for years. It's machine-washable and available in a stunning variety of colors and designs for every day and every occasion.
If you like this style, you will also love these cool Varsity jackets, so make sure to check them out, too.
Key Features:
Made from 100% cotton
Regular fit hits at hips
Classic button closure
Adjustable button waistband
Machine washable
Variety of colors & designs
Specification:
Brand

Levi's

Model

67792-0007
WenVen Men's Casual Canvas Cotton Military Trucker Jacket
Work or play, you want a trucker jacket that is rugged and durable. This WenVen Men's Casual Canvas Cotton Military Trucker Jacket is everything you want in an all-purpose jacket for men. This one is 100% cotton on the outside, with a polyester lining for extra comfort and warmth. The materials are a little heavier than most jackets for durability, so you will have a warm dud that will be with you for a long time.
This trucker jacket is a little different in that it has a full-length interior zipper enclosure with an exterior button enclosure to protect you from chilly winds. The design is super simple for a classy but casual look with adjustable snap cuffs, breast and slant hand pockets, and unique stitching. Choose from any one of the earthy colors available and look great while you keep warm.
For more quality items like this one, peruse our list of the best bomber jackets in the market right now.
Key Features:
All-purpose jacket for men
100% cotton shell & 100% polyester lined
Durable heavy material
Unique stitching & simple design
Full-length zipper enclosure
Adjustable snap cuffs, breast & slant hand pockets
Amazon Essentials Men's Denim Trucker Jacket
Some of the best men's trucker jackets are the simplest. Amazon Essentials Men's Denim Trucker Jacket features a simple style in a range of classic denim colors in dark and light blues as well as blacks. These jackets are made from a combination of 98% cotton and 2% spandex to give you just a touch of stretch so you can move around. It's a quality garment and a comfortable fit. The button-up front and fold-over collar are classic design features, and you'll love the button-through flap chest pockets and slash hand pockets.
Our buying guide on the top suede jackets features some more quality outwear, so make sure to check it out, as well.
Key Features:
98% cotton, 2% spandex
Machine washable
Button-up front & fold-over collar
Button-through flap chest pockets, slash hand pockets
Quality, fit, and comfort
Available in classic denim colors
Specification:
Brand

Amazon Essentials

Model

AE201478
Wrangler Men's Western Style Lined Trucker Jacket
Those cold mornings are no match the Wrangler Men's Western Style Lined Trucker Jacket. This rugged trucker jacket is 100% cotton with your choice of a Sherpa or cloth lining. The design is that of a classic denim jacket with a bit of western oomph. The hardware is heavy-duty metal, and the material is durable enough to see you through many seasons. The classic fit through the torso gives you that prized v-shaped look. This jacket is functional, comfortable, long-lasting, and warm without compromising style. And for more quality options like this, check out our guide to the best waxed canvas jackets.
Key Features:
100% cotton with Sherpa or cloth lining
Classic denim jacket with western styling
Heavy-duty metal hardware
Lined for cooler weather
Classic fit through the torso
Functional and comfortable
Specification:
Brand

Wrangler

Model

74265RTT
Calvin Klein Men's Light Wash Trucker Jacket
If you don't want to wait for your trucker denim jackets to get that worn look, this light, washed-out Calvin Klein Men's Light Wash Trucker Jacket is your shortcut. Featuring rigid, 100% cotton denim, dual chest flaps, and a classic silhouette, this faded piece is iconic and timeless.
If you are looking for a warmer option, you cannot go wrong with any of these fleece jackets from our list.
Key Features:
Made from 100% cotton
Iconic foundation trucker jacket silhouette
Classic rigid cotton denim
Dual chest flap pockets & woven logo tag
Point collar and button-front
Faded light wash look
Specification:
Brand

Calvin Klein

Model

41I1503
Boston Harbour Vintage Men's Trucker Jacket
The only thing better than classic denim is leather. This Boston Harbour Vintage Men's Trucker Jacket combines the timeless look of a trucker jacket with durable leather. It's made of genuine leather, features a pull-zip closure, iconic trucker pockets, and a tastefully embossed logo on the shoulder. A permanent crease at the elbow and the back give it the distressed, rugged look you know so well. Note that this dud is dry-clean only, but it will keep the chilly winds at bay for years to come.
It also makes a perfect motorcycle jacket.
Key Features:
Made from 100% leather
Pull-On closure
Center front zipper with pockets
Permanent crease at elbow & back
Embossed logo at shoulder
Dry clean only
Specification:
Brand

Boston Harbour Vintage

Model

118247
Colygamala Men's Motorcycle Vintage Trucker Jacket
Enjoy stepping out in the classic design of this Colygamala Men's Motorcycle Vintage Trucker Jacket. Made of high-quality cotton, this puppy is comfortable and durable enough for any occasion. Wear it to work, parties, or out on the town. The rough-edged panels lend it a rugged, worn appearance, and the buttoned chest pockets shine through for a classic look. From classic-looking denim, bright hues, and a few surprising colorways, you can put your personality on display with this stunner.
Our buying guide on the most in-demand rain jackets features some more stylish and practical products, so make sure to check them out, too.
Key Features:
Vintage ripped denim trucker jean jacket
Made of high-quality cotton
Button-flap chest pockets
Comfortable and durable
Suitable for work, play & parties
Available in classic and fun colors
Specification:
Brand

Colygamala

Model

18022101CL009
Trucker Jacket Buying Guide & FAQ
Features to Look for in Trucker Jackets
Trucker jackets are simple in design, but there are still a few features to consider before choosing the right one for you.
Material — Denim is an incredibly hearty cotton fabric that can last for years despite repeated washing and wearing. In fact, denim is such a great fabric that it can look better with a bit of wear and tear.
Keep in mind that although the classic Levi's trucker jacket is denim, it's not the only option. These jackets are all about functionality, durability, and style. If you want a break from the classic denim look to cotton canvas, which has many of the same properties as denim but is generally lighter and available in more color options. You can also go all out and invest in a leather trucker jacket that will give you the same strength as denim with the added perks of wind and rain protection.
Style — There isn't much wiggle room when it comes to the cut. Almost all trucker jackets feature a cropped look that hits at the waist and usually has a button-adjustable waistband. These jackets are typically slim fitting with a tailored cut. There are buttons on the sleeves, front pockets, and at the closure along the front. In most cases, you'd two V-shaped slanted panels run from the chest pocket down to the waist.
Where the style tends to vary with trucker jackets is the lining. Not all trucker jackets have a lining, but those suitable for winter months do. Here too, you will come across variations like flannel or fleece.
With all this in mind, Levi's Trucker Jackets do come in specific styles. It would be nearly impossible to list them all, but some of the more modern varietals include The Original Trucker, The Ex-Boyfriend Trucker, The Vintage Trucker, and The Dad Trucker.
The Original Trucker features a tailored, unisex fit best worn over plain t-shirts and button-downs. It's the perfect style that you can wear all year round, even as a mid-layer. The Original Trucker should fit well around the shoulders, snugly around the torso, and hit at the hip. If you plan on wearing this style over thicker sweaters or hoodies in the winter, you might consider going up a size or two.
The Ex-Boyfriend Trucker is fitted with women in mind, featuring longer sleeves and more room in the shoulders. It's also a little longer than the Original Trucker, hitting slightly below the hips.
The Vintage Trucker has that much-sought-after look of appearing well-used. This style is looser in the shoulders and the torso. It still hits at the hip, but the sleeves are a scooch longer. The Vintage Trucker is perfect for those with wider torsos.
The Dad Trucker is the ultimate in comfort. This style is loose in the shoulders and less tapered around the torso. The sleeves are extra-relaxed, a bit longer, and the hem reaches lower on the hips for a comfortable and relaxed fit.
Fit — A trucker jacket should like a glove. These are the creme de la creme when it comes to showing off your physique — slim-fitting, broad in the shoulders, and tapered at the waist. The ideally suited trucker jacket should be snug enough to hug your torso without sacrificing complete mobility.
Comfort — The thickness of denim is exceptional at keeping the wind at bay but not so bulky as to constrict natural movement. For colder months, trucker jackets are also available with linings for an extra layer of warmth. Whether made from 100 percent cotton or a more elastic blend, comfort is at the forefront of these awesome jackets.
Trucker Jacket FAQ
Q: What is a trucker jacket?
A: A trucker jacket is simply a denim jacket. The first denim jacket appeared sometime around 1880 and became popular among miners, railroad workers, and cowboys. Interestingly, the term 'trucker jacket' has only been used for a few decades, and this name became popular with Japanese denim collectors due to the particular jacket shape.
Q: How is a trucker jacket supposed to fit?
A: Any trucker jacket you feel comfortable in is a good fit as long as it is not overly tight or hanging off your frame like a tent. However, there are a few areas that you should pay attention to for the perfect fitting Trucker Jacket:
Shoulders — The seam of your trucker jacket should sit just on your shoulder. If the seam comes just past your shoulder and down your arm, fine. Any longer and it's probably too big. If the seam is above your shoulder, look for a larger size.
Sleeves — When it comes to the sleeves, the same rules apply with any jacket, including a trucker jacket. The end of the sleeves should come to the top of your wrist. No shorter and no longer than that.
Chest/Torso — Most people rarely button-up their trucker jackets, but you should be able to. If you can't comfortably do up the buttons, got for a larger size.
Waist — For a classic fitting trucker jacket, the hem should sit at the waist, just over the tops of your trousers, no lower or higher.
Sign Up Now
GET THE VERY BEST OF GEARHUNGRY STRAIGHT TO YOUR INBOX