Best Nike Sneakers in 2022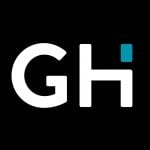 This product guide was written by GearHungry Staff
Last Updated
July 19, 2018
GearHungry Staff
GearHungry Staff posts are a compilation of work by various members of our editorial team. We update old articles regularly to provide you the most current information. You can learn more about our staff
here
.
GearHungry may earn a small commission from affiliate links in this article.
Learn more
Nike was originally the Greek Goddess of Victory, representing strength and speed, so it seems somewhat fitting that many a pair of Nike branded trainers have been adorning the feet of successful global Olympians and International soccer stars for years now. In fact, Nike first breathed life back in 1964 and has been innovating ever since. You don't need to be a world-renowned athlete though or a performance sports star to appreciate the incredible comfort, support, and durability of a Nike sneaker. While they undoubtedly excel in producing multi-discipline footwear and apparel, they also cater for the more "recreational" among us. Let's take a look at what Nike has been up to recently and review some of their most iconic and illustrious sneakers.
The Best Nike Sneaker
NIKE Men's Tanjun Sneakers
If you have to wear suit shoes every day, you probably look forward to the times that you get to wear sneakers. They're just so much more comfortable. Well, why not take that one step further with the Nike Men's Tanjun Sneakers. Designed to provide the highest level of comfort, they feel like slippers. The reason they're so comfortable is that the whole upper part of the shoe is made from fabric mesh. Instead of suede or leather, this material is almost sock-like. This also makes the shoes super lightweight, so it barely feels like you're wearing anything.
The sole of your foot is protected by a rubber sole that's thick at the back and provides plenty of grips. On top of that, you get foam-injected midsoles, designed to provide plenty of bounce with each step. Overall, these are some of the most comfortable sneakers on the market. Whether you're buying them for running, going to the gym, or just casual wear, we're sure you'll be impressed.
Key Features:
Fabric mesh upper 
Foam-injected midsole 
Rubber sole 
Cushioned footbed 
Available in 26 colors 
Specification:
Brand

Nike

Model

812654

Weight

2 pounds
Nike Men's Court Vision Low Sneaker
The mid-1980s was the golden age of sneakers. With sneakers becoming an important part of hip-hop culture and the first Air Jordans being released in 1985, it's no surprise that we're still seeing sneakers that pay tribute to this era. That's exactly what these next sneakers are. The Nike Men's Court Vision Low Sneakers are a tribute. So, if you want to feel like you're wearing a piece of history on your feet, they're perfect for you. But that's not the only reason to wear them. They're actually pretty awesome sneakers and there's a reason this design has stuck around. 
They're made from three materials – leather, synthetic leather, and rubber. All three are chosen for durability above everything else. Whether you're playing pick-up games or walking to work every day, these shoes will last for years. They're also surprisingly comfortable. Granted, you'll need to wear them in for a couple of days but that's true of any new sneakers. Let's face it though, the most important thing about these shoes is the way they look and that's reason enough for us to love them. 
Key Features:
Low-top design 
Rubber sole 
80s-inspired design 
Rubber cupsole 
Swoosh Nike tick 
Available in five colors 
Specification:
Brand

Nike

Model

CD5463

Weight

1.01 pounds
Nike Lunar Fingertrap Cross Trainer Sneakers
This is a high-performance cross style trainer from Nike that is built to support your goals and designed to appeal to your style aesthetics. It's the perfect all-rounder for dynamic and demanding workouts and will assist you no matter what. More than that though, it features a unique woven design so that it fits just like a sock. Snug and tight, comfortable and supportive. It provides plenty of flexible ride support so that you can stay keenly focused on your fitness goals. Either that or just concentrate on looking good instead!
With flex grooves, it allows for plenty of natural movement and motion. There is also ample traction which is also multidirectional to further stabilize your ride. The Lunar Fingertrap combines all the comfort of their lunar look midsole with dynamic, performance fit technology. Look, feel and perform the part in these Lunar Fingertrap cross-training shoes. Be sure to also check out our list of the top weightlifting shoes for more great trainers like this. 
Key Features:
Feature dynamic fit technology for a glove-like feel
Non-marking but super traction outer sole grip
Lightweight and breathable with mesh fabric design
Multidirectional outsole pattern for reliable traction
Wide grooves promote natural foot movement
Easy to pull on and off
Specification:
Brand

Nike

Model

898066

Weight

3 pounds
A nostalgic and retro nod to the original trainers created by Bowerman all those years ago, this is a contemporary update on an original track and field shoe. It's all about the supreme fit and the comfort delivered by the EVA wedge sole with this one, creating a comfortable ride but also a design profile that never tires and will always look relevant.
The Cortez range is timeless and will make a great addition to your Nike sneaker collection. The perfect shoe for weekend leisure time as well that mid-week run you keep promising to go on. With a pair of these Cortez shoes on your feet, you've got no excuses. Featuring leather and synthetic construction they are durable, dependable, comfortable as well as stylish. Better still, as Nike's go, they are pretty inexpensive too and won't break the bank.
When it was initially released back in 1972, the Cortez was actually the first ever branded Nike running shoe. Quite an impressive history. The shoe has gone on to strike a popular chord with runners and non-runners alike and became world famous thanks in no short part to Tom Hanks character, Forest Gump, wearing a par in the varsity colored blue, white and red. Now that s quite the accolade. So if you want to make like Forest and run, then get yourself a pair of Cortez shoes!
Key Features:
Leather and synthetic upper for durability
Lightweight foam cushioned sole
Rubber outsole with plenty of traction
Feature a herringbone tread to aid stop and go starts
Choice of classic and varsity style colors
Specification:
Brand

Nike

Model

819719-012

Weight

12 ounces
Nike Men's Court Vision Mid Sneaker
If you liked the last pair of Nike sneakers, you're definitely going to like these – they're the mid-hi-top version. The Nike Men's Court Vision Mid Sneakers draw from the same inspiration as well. They look similar to the kind of basketball sneakers worn by NBA players in the 1980s. In fact, if they were the right colors, you could easily mistake them for a pair of original Air Jordans. However, they're not designed for serious basketball. If we're being honest, they're fashion items more than anything else. Basketball sneaker technology has come a long way since the 80s and you could end up rolling an ankle in these. 
Made from leather, synthetic leather, and rubber, these shoes are just as durable as the Court Vision Low Sneakers we featured just before. They have air holes in the front to let airflow around your feet. Plus, they have that iconic Swoosh Nike tick, so everyone knows what kind of sneakers you're wearing.
Key Features:
Mid-hi-top design 
Rubber sole 
80s-inspired design 
Rubber cupsole 
Swoosh Nike tick 
Available in ten colors 
Specification:
Brand

Nike

Model

CD5466

Weight

2.15 pounds
Nike Men's Flex Experience Run 8 Sneaker
We thought it important to include at least one pair of Nike running sneakers in this list. Some people buy them because they're more comfortable than your average sneakers. The rest of us just use them purely for running. The reason we picked these running shoes above every other pair on the market is that they provide everything a beginner to intermediate runner needs in a running shoe. They provide a snug fit, plenty of bounce in each step, and comfort for those longer runs. 
One of the first things you'll notice when you unbox Nike Men's Flex Experience Run 8 Sneakers are flex grooves in the outsole. It looks like someone's taken a knife to the sole of the shoe and in a way, that's kind of what has happened. These slots are designed to give the shoe more flexibility with each step, taking the strain away from your ankle and knees. The next feature we want to mention requires a much closer look. Inspect the overlay and toe-tip and you'll see that there are no stitches in sight. This design makes them more durable and more suitable for trail running.
Key Features:
Synthetic sole 
Made from knit fabric 
Flex grooves in the outsole 
No-sew overlay at the laces and toe tip
Available in nine colors 
Specification:
Brand

Nike

Model

AO4484

Weight

8.6 ounces
Nike Men's Flight Legacy Casual Sneakers
If there's one thing you can say about the Nike Men's Flight Legacy Casual Sneakers it's that they're not subtle. These aren't the kind of sneakers you can get away with wearing with a suit. In fact, if we're being totally honest, they're downright in-your-face. That's kind of why people love them though. The design is inspired by the basketball shoes of the 80s and 90s but they have a few modern updates. One of the most obvious design features is the full-length rubber outsole with the air pocket for extra bounce. The upper part of the shoe is made from tumbled leather, giving the shoes a premium look. 
Key Features:
Full-length rubber outsole 
Tumbled leather upper 
Lightweight foam midsole 
In-built air unit 
Available in three colors 
Specification:
Brand

Nike

Model

BQ4212-101

Weight

2.1 pounds
Nike Men's Ebernon Low Basketball Shoe
Next up, we've got another one of Nike's callbacks to the 80s. The Nike Men's Ebernon Low Basketball Shoe has a sleeker and more rounded design than the Court Vision shoes we looked at earlier but, apart from that, they're really similar shoes. You could head down to your local courts and play a couple of pick-up games in these but they're really designed for casual wear these days. Sneaker technology has come a long way since the 1980s, so we'd recommend buying a pair of dedicated basketball sneakers. 
One of the key features of these shoes is the rubber cup sole construction. This is the outsole that's shaped like a cup around your foot. It's designed to increase comfort, support, and make the shoes more durable. The upper part of the shoe is made from tumbled leather, which gives it that soft, semi-sheen finish. It's one of the most durable leathers around, so it's absolutely perfect for everyday wear. 
Key Features:
Made from tumbled leather 
Rubber cupsole 
Retro 80s style 
Available in seven colors 
Specification:
Brand

Nike

Model

AQ1779

Weight

12 ounces
Nike Men's Court Royale AC Sneaker
We could spend this whole guide focusing on Nike basketball sneakers but that would mean forgoing their rich history in other sports. Since the 80s, they've been a trailblazer in the world of tennis sneakers as well. That's why we've got probably their most iconic tennis shoe – the Nike Men's Court Royale AC Sneaker. With the unmistakable lines of retro tennis shoes, these sneakers are ideal for casual wear. They don't have the sports tech that you need for high-level performance but they look great with most outfits. 
Most of the shoe is made from 100% leather, giving it the kind of durability needed for an everyday sneaker. Like most of Nike's basketball shoes, they also feature a rubber cup sole, which provides support and flexibility all day. The upper part of the shoe is made from suede, giving a plush look. Plus, the herringbone design of the outsole offers plenty of grips. On the whole, they're great sneakers for day-to-day life. 
Key Features:
Made from 100% leather 
Suede upper 
Herringbone outsole 
Rubber cupsole 
Available in seven colors 
Specification:
Brand

Nike

Model

BQ4222

Weight

12.2 ounces
If you like the sensation of feeling like you are walking on air, then the featherlight and futuristic Nike Air Presto range might be the new contender in your favorite sneaker stakes. The beauty of the Air Presto is that they really allow your feet to breathe and support you no matter what activity you are undertaking. The Air Presto is all about individualism and as such can be fully customized to suit your own unique style. Fantastic for running but also perfect for everyday athleisure wear. It has to be one of the lightest models that Nike have to offer while still offering a decent level of overall support and protection to the wearer.
The shoe is nothing short of a game changer with its super stretchy upper for an unprecedented comfort fit. While this model has evolved on from the original 2000 design, it still is high on comfort and embracing your natural range of motion. A sneaker that is utterly in tune with you. Plenty of flexibility, super lightweight but still eminently supportive. It quickly pulls on and off via the convenient heel tab plus there is shock absorbing rubber pods at the heel to deliver durable and dependable traction.
It often comes up as a favorite Nike shoe when it comes to the comfort stakes, and that's because of the light-weight and almost plush-like material of the design. With its minimalist upper and plastic cage it has a somewhat unique look and fuses fashionable good looks with exceptionally functional performance factors. Plenty of color choices too deliver on its aesthetic appeal. For more sport shoes, check out out Puma Shoes review.
Key Features:
Adaptable and breathable stretch mesh upper
Featherweight foam midsole for barely their comfort ride
Constructed from synthetic and mesh
Perfect for running but also everyday leisure activities
Rubber pods at the heel for stable traction
Easy on and off heel pull tab
Specification:
Brand

Nike

Model

333075

Weight

3 pounds
Nike Sneaker Buying Guide
How We Chose Our Selection of Nike Shoes
When compiling our feature on Nike shoes, we believe it is essential to cover off a cross-section of designs and shoes that have been created to support specific athletic functions. So you will find options from a wide variety of their most iconic ranges including Air Jordan and Air Force for example. From design classics to iconic models, retro kickers to high tops and many more besides, Nike pretty much has sports footwear sewn up and is continually innovating and releasing updates on perennial favorites as well as entirely new models. For an avid collector of the brand, and there are plenty of them out there, you will need a healthy bank balance along with a spare room at home, to house their impressive collections.
For the rest of you for whom a new shoe purchase needs to be carefully considered, then we pay close attention to all the customer reviews and feedback to bring you a comprehensive, and representative range. Our guide is hopefully a snapshot of the best that Nike currently has to offer, to suit budgets both big and small.
There really should be a Nike shoe in our review guide that is perfect for you whether you play basketball, tennis, love to run or just like to lounge!  From famous sports stars the world over to celebrities from the worlds of film and music, pretty much everyone will be able to cite their own favorite pair of Nike's. If there's not a pair that you love on this list, we'd love to hear what your top recommendations are instead.
Features To Look For In Nike Shoes
Nike is perhaps best known for its innovative and regular new collection launches as well as its continually evolving technology. Both are a staple of the Nike brand and mean that there are plenty of options for you to select from across a wide range of categories. So among the list of features to look out for is all of the below which you'll find to a greater or lesser degree it pretty much all their range.
Size
Color
Comfort
Cushioning
Insole
Outsole
Arch support
Waterproofness
Breathability
Material
Durability
Let's talk though for a minute about that Nike Air technology and some of the features to look out for, many of which are encompassed in the above, including comfort, cushioning, breathability, etc. and what it is that sets Nike apart from the competition.
Nike Air technology consists of pressurized air, contained within a sturdy but flexible carrier. It's featured in the soles of many of the Nike shoes, most commonly the midsole but also underneath the heel, the forefoot and in some instances across the whole foot itself. It's this distribution and location of extra air that gives Nike's their incredible support and helps to reduce the impact on joints caused by repetitive exercise. During any form of activity, the air pockets compress, much like a bed mattress, to support your body and reduce impact then afterward, they spring back to their original shape, ready for your next assault. This is a super important feature for many reasons and definitely something to look out for.
What it means is the shoes are Lightweight and designed to support your performance. At the same time, strategic placement of air cushioning can be adapted to meet the requirements of a particular sport to support further and enhance performance. The cushioning also protects your foot itself been absorbing the impact, so it acts like a shock absorber for your body. Finally, Nike Air technology allows for more significant levels of durability and dependability, precisely what you require from your shoes. A Nike sneaker really is created to take the impact and designed to last a lifetime.
Nike Sneaker FAQ
Nike: About the brand
Nike is a brand literally known the world over. Both the name and the swoosh logo are instantly recognizable and generally adored but there is plenty more to Nike than meets the eye so let's take a look at their potted history and some key facts and figures that you might find interesting.
Nike is based in the USA and is a leading supplier of clothing, footwear, sportswear and also specialist sporting equipment. Currently it is ranked as the number one global supplier of athletic shoes and apparel based on its annual sales turnover, and at last count, there were over 44,000 employees on the Nike books all around the planet. It's a listed Fortune 500 company with its global headquarters situated in Oregon.
Originally set up in 1964 by Bill Bowerman and Phil Knight it was called the Blue Ribbon Sports company, and for those of you who aren't familiar with those names, Knight was an illustrious track competitor and Bowerman his coach.
Nike Inc came into being in 1978, and it was initially operated as a distributor for the Japanese footwear label Onitsuka Tiger which has itself subsequently gone on to be the Asics brand, most commonly associated with high performance, specialist running shoes.
Perhaps the most iconic element of the Nike brand is the swoosh logo, along with their Just Do It tagline, and the swoosh first appeared on running shoes in 1972, formerly called "the stripe."
Nike really hit the headlines with its brand relationship with tennis ace John McEnroe back in 1978 and has gone on since to have a host of famous collaborations with stars of track, field, and court, most notably Michael Jordan.
According to their website, the Nike mission is quite simple to " Bring Inspiration and Innovation to every athlete in the world." And by athlete they make a bold caveat; if you have a body, quite simply you are an athlete. We love that sentiment.
Today their focus is on creating innovative products in a sustainable manner so that they can positively impact the communities where their employees and customers live and work. They embrace diversity and inclusivity and are truly a global powerhouse. There are literally 25 pairs of Nike shoes sold every second. Go do the math!
Q: How to determine your shoe size?
A: Might seem like a strange one as you probably think you know your shoe size well enough by now, but investing in a pair of performance shoes can be a little bit different as you need to ensure that you have ample room for your feet to move and breath, especially if you are running repetitively. Many of the long distance runners among you will be all too familiar with the missing toenail scenario!
One of the things that people fail to take into consideration is their socks. I know, it sounds like an obvious one but when purchasing a pair of shoes for a specific activity, do consider the kind of socks that you will also be wearing as this will make a difference.
In case you need a quick refresher on how best to measure your feet, as they can change over the years as we grow older or lose weight for example, here are a few home tips.
Stand against a hard surface with your heel flush against a wall on top of a piece of blank paper, securely taped to the floor. Get someone to make the very longest point of your foot which is referred to as the heel to toe measurement and mark with a pen or pencil. Make sure that you repeat the process on both feet as there might be a discernible difference between your left and right feet. Use a ruler to then measure the total heel to toe length.
Refer to the Nike measurement chart to ensure that you are purchasing the correct size shoes. Some brands have slightly different sizing, so this is the only way to be absolutely sure. So if your foot measures 10 inches long, you will be a Nike size 8, but of your foot measures 10.5 inches long you will be a size 9.5. It's super important to get this right as you will no doubt spend hours wearing your latest purchase.
Q: Can Nike sneakers be washed and how?
A: You've no doubt invested quite a bit of money in your new Nike trainers, and therefore it stands to reason that you are going to want to take good care of that investment. Assuming that you bought your shoes to get active in and not just to leisurely swagger around (although far be it for us to judge you if you do like to pose!) then your sneakers are likely to get dirty. So for the best results, Nike always recommend that you clean your shoes immediately after they've been exposed to dirt, that way nothing has a chance to build up with might become a pain to remove.
For best practice and to achieve optimal results, it is recommended that you follow these procedures so that you can continue to enjoy your Nike's for years to come.
First up remove any excess dirt with a short-bristled brush or even an old toothbrush.
Create yourself a sudsy mixture with some warm water and gentle laundry detergent.
Grab a sponge or soft cloth, immerse in the water and clean the affected areas thoroughly but gently.
Grab a clean sponge and just some warm water to wipe away any excess detergent
Leave your Nike's to merely air dry at room temperature.
Repeat the above steps as many times as required to remove any stubborn stains.
Do not be tempted to use other cleaning methods such as the washing machine or using harsh chemicals or bleach.
You can use some saddle soap on the leather components but never use this on shoes that are designed for lateral movement for obvious reasons! We're talking soccer cleats, basketball shoes, golf shoes and running shoes. They have traction for a reason so adding soap into the scenario will cause you to come a cropper!
While many Nike shoes come with breathable moisture wicking to prevent unpleasant odors, some sweat is unavoidable, especially if you are working out hard and fast. So here are a few tips and techniques recommended by Nike also to maintain the freshness and cleanliness of your insoles.
Remove the insoles from your Nikes
Follow the same set as procedures as laid out above for cleaning with a damp cloth
Allow to air dry completely before inserting the insoles back into your shoes
If you follow the above procedures, you should enjoy your Nike's for many years to come and really get value out of your footwear investment.
Q: Can you customize Nike sneakers?
A: Nike has thought of everything, and while they already have plenty of options regarding styles, models and distinct color options already to choose off the shelf, they have gone that one step further with offering this customized NikeID service. This allows you to get creative and really personalize your sneakers, assuming that the model you have purchased is part of this innovative programme. Most of their most popular models are so you should be OK, and it really does make for a totally bespoke, unique, one of a kind experience. Imagine the satisfaction of knowing that you not only designed your own unique pair of Nike's but that no-one else will be wearing them. Well, unless you have a clone who opted to adapt their sneakers with precisely the same level of customization as you!
Multiple shoe styles and other products from Nike are offered for customization so check out their website. The one thing they won't allow is for you to submit an existing pair of shoes for customization. They have to be a new pair of Nike's.
In terms of what and how you can customize your items, well again, the number of options available to you will vary depending upon the style. The main components that you will typically be able to switch up are the colors of the various components (your toe tabs, swooshes, etc.) along with creating a Personalized ID In some instances, you may even be able to further customize by changing the standard material, feature and fit.
Going ahead and getting your Nike's customized couldn't be easier, once you have chosen an eligible model on their website. They have a NikeId builder on their website which will take you step by step through the variables, updating the picture so you can sign off on your final model before it goes off to be manufactured. How exciting is that! It's like being a fashion designer for the day.
You also have the option to enter something called a Personalized iD to most Nike products or PID for short. The number of characters that you can use again will be determined by the style, but you can put your PID in the ID field. Nike do reserve right not to approve all ID's which we're assuming means anything offensive so use your better judgment when coming up with an appropriate ID if you want to have your moniker on your sneakers!
Just a quick note on the manufacturing lead time as obviously these are a custom process so not sat on a shelf back in the factory waiting to be picked, packed and despatched. The process takes 4-6 weeks in total, and the price will be listed as you make your customization selections. And yes, before you ask, Nike being Nike do accept returns but check out their full policy online first.
Sources:
How To Clean Nike Shoes, Nike
Nike Facts, 22 Facts
Sign Up Now
GET THE VERY BEST OF GEARHUNGRY STRAIGHT TO YOUR INBOX