Stocking Stuffer Gifts For Men in 2021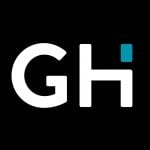 This product guide was written by GearHungry Staff
Published
October 10, 2018
GearHungry Staff
GearHungry Staff posts are a compilation of work by various members of our editorial team. We update old articles regularly to provide you the most current information. You can learn more about our staff
here
.
GearHungry may earn a small commission from affiliate links in this article.
Learn more
So the holiday season is approaching (despite the fact we haven't made it to Halloween yet) so maybe its time to start thinking about gifts for your favorite dude this year. Maybe you're one of those super organized folks who has already completed the big shop but still feels like there's more to add to make this a holiday that will live long in the memory as the best ever. Enter stocking stuffers. These are no longer promises of something sweet or lumps of coal, instead, they're cool little gizmos and gadgets that don't cost a lot, but still come with a lot of use. They're the cherry on top of the present cake, and no holiday celebration would be complete without them. With this in mind, why not check out our best stocking stuffer gifts for men where you're sure to find something that'll bring a huge smile to his face come Christmas morning.
Stocking Stuffer Gifts For Men
Anker 4-Port Ultra-Slim USB Data Hub Stocking Stuffer Gifts For Men
Our best choice for stocking stuffer gifts is this 4-port USB data hub by Anker. As we get our hands on more and more devices year after year, having the means to have all of them charged whenever you need is essential, and there are few better products than this compact and ultra-slim gadget that can be carried anywhere and everywhere.
Boasting superspeed data transfers topping out at an impressive 5GB per second, you can be sure to never be left tapping your foot while waiting for your files to transfer, in fact, it'll happen before you even realize it. You can also rely on it to last. Despite its size, it's massively durable and avoids the pitfalls of other electronics by having a reinforced cable that will guarantee unrivaled connectivity for years.
This hub comes at a great value and delivers incredible results that'll increase your USB capabilities and is perfect for busy students, photographers, musicians, or even anybody who loves their gadgets.
Key Features:
SuperSpeed Data at speeds up to 5GB/s
Large expansion capabilities
Heat resistant and durable
Super slim for easy portability
Specification:
Brand

Anker

Model

A7516011

Weight

1.28 ounces
Mountaineer Brand Beard Oil Stocking Stuffer Gifts For Men

For the manliest men around, this Mountaineer Brand Beard Oil can help you solve any problems when coming up with stocking stuffer ideas for men. Growing a beard is a sign of unparalleled masculinity, but if you don't take care of your beard, you just look like any old hippie instead of realizing the full potential of facial hair.
Using the beard oil, you or someone you know will find themselves commanding any room they walk into, signing autographs on the streets, and being invited to the most exclusive private men's club of all time. Developed using 100% natural ingredients, it will keep the beard clean and flake-free, while also helping to make finding last week's dinner hidden away during the worst moments a complete thing of the past.
Even if they don't have a beard (yet) they can feel inspired at the class and sophistication Mountaineer Brand has to offer, and next year they could very easily be a fully-fledged Mountain Man, complete with a lumberjack shirt and axe.
Key Features:
Hydrates skin and prevents flaking
Keeps beard looking sleek and well-groomed
100% natural
Easy to apply
Specification:
Brand

Mountaineer Brand

Weight

0.8 ounces
The Subtle Art of Not Giving A F*ck: A Counterintuitive Approach to Living a Good Life
Books always make great stocking stuffers and are just excellent gifts in general, and the fully fleshed out version of Mark Manson's (in)famous Medium article is sure to help someone realize that life isn't always about staying positive (it's just not possible), but instead to approach every day in a different way.
The Subtle Art of Not Giving a F*ck is packed full of advice regarding the kind of nonsense you'll encounter on a daily basis and how to overcome it. It's not a book that tells you to stop caring about everything, but quite the opposite. Instead of having a meltdown over things that don't matter you'll instead learn to focus on what does matter, to you at least.
You'll laugh, you'll cry (only super manly tears of realization, though) and you'll be left at the end wondering how much of your life you've wasted on the small stuff. If you know someone who lets every little thing get them down, then there's no better cure than Manson giving them a quick, verbal kick up the butt to set them on a happier, less stressed path.
Key Features:
Self-help guide that doesn't rely on trite and tired buzzwords
Battle the challenges of daily life in a different way
Based on the popular Medium article by the same author
224 pages
Leatherman Wingman Stainless Steel Multitool




There are good stocking stuffers and there are great stocking stuffers and there are few things greater than this Leatherman Wingman Stainless Steel Multitool. Our premium choice is a gift to transform someone's daily life and ensure that they're never without something useful when they need it the most. This handy little multi tool set comes with 14 tools including a knife, screwdriver, wire cutters and a can opener, among others, which are all essential for all kinds of situations, even if they might not realize it yet.
Constructed using stainless steel, you know this is a product you can trust to be durable and reliable for years, while its lightweight and compact design makes it easy to carry around whether it's needed for a night by the campfire, getting them out of trouble in the countryside, or merely in ordinary day to day life. 
Guarantee that they'll never be left needing to open a beer, fix a shelf or defuse a bomb ever again, and fill their stocking with something that is versatile, effective and reliable no matter the situation.
Key Features:
Go-to tool for projects around the house
Designed with 14 tools including knife, pliers, screwdriver, wire cutters and can opener
Requires only one hand to operate
Compact and lightweight design
Specification:
Brand

Leatherman

Model

831426

Weight

6.9 ounces
HyperChiller V2 Iced Coffee Maker

When it comes to some of the best stocking stuffers for guys, the HyperChiller V2 (which immediately makes it better than the V1) Iced Coffee Maker is certainly something that would be both cool and effective. It comes with a substantial 12.5 ounces, which more than ensures there'll be plenty of chance for an energy top up without feeling like there should be more.
You'll be amazed at the sheer speed in which this can chill coffees as hot as 130 degrees, transforming it from a steaming cuppa Joe to a chilled and delicious necessity in just one minute, and it does all of this without diluting the drink, which is something that plagues many coffee chains nationwide. On top of this, it's super easy to clean and dishwasher safe so other drinks can be tried out to without suffering from an unwanted aftertaste.
Its the perfect solution to giving any coffee lover a refreshing kick needed to get them through the day without the danger of burning tongues, the roofs of mouths or coworkers laps. If there's someone you know who craves iced coffee every day no matter the season, then this is a gift that will change their life.
Key Features:
Makes iced coffee in just one minute
Chills hot coffee without dilution
Dishwasher safe
Able to chill other beverages too!
Specification:
Brand

HyperChiller

Weight

8 ounces
Orbitkey Leather Key Organizer

Put an end to the troublesome jingle jangle of keychains with the OrbitKey Leather Key Organizer. This trendy and sophisticated little stocking stuffer is a must have for anyone who feels like they can never find the right keys no matter how prepared they might feel and allows for unrivalled organization that you just can't achieve with a regular metallic keychain.
Crafted from genuine cowhide, the Key Organizer embodies an elegance that was never thought possible. Let's be totally honest, as cool as anyone might be, no one looks cool when fumbling with their keys and OrbitKey might have just found a solution to making this a thing of the past.
It comes car key ready and can carry up to seven keys all the while maintaining a handsome key appearance by preventing scratches (if that's what you're after) as well as having the option to be paired with a multitude of accessories that make it much more than a mere keychain. For that extra special gift, you can have it monogrammed so even if they lose their fancy pants new key organizer, at least they can be returned. If there's a key to the future, then it will sit comfortably on this organizer. This may be a great Christmas gift for your dad.
Key Features:
Made from genuine cowhide leather
Car key ready
Monogramming possibility
Carries up to seven keys
CHECK PRICE ON ORBITKEY.COM




A casual drink throughout the day never hurt anybody, and if you want to sip on the Nectar of the Gods both discreetly and in style, then the Huckberry RBT Flask is the way to do it. The leak-free twist and pull cap makes it whisper quiet to enjoy without judgemental eyes from surrounding PTA members, and it can comfortably fit in your hand for a quick top up whenever needed.
The stainless steel construction provides a quality and durable flask ready to keep you company and keep you warm all year-round. This is accented by its reserved but modern outer casing that comes with a Black/Gold finish to make you feel like you've stepped into simpler times.
If anyone you know idolizes and completely misses the point of Don Draper or Roger Sterling, then they'll no doubt love to add this to their collection of things that make them feel like a man. Of course, we have to encourage responsibility, so be sure to let them have fun, but stay safe and sensible.
Key Features:
Leak-free twist-and-pull opening
Comfortably fits in your hand or in your pocket
Stainless steel construction
Whisper-quiet opening
CHECK PRICE ON HUCKBERRY.COM
BROTEC Whiskey Stones Gift Set




This is one of the prime examples of cool stocking stuffers that are sure to be a hit among your most sophisticated buddies who love to sit by the fire, sipping slowly at a well-aged whiskey and talk like men and not boys. This BROTEC Whiskey Stones Gift set is the quintessential gift for lovers of fine liquors and will add a touch of class to any living room.
Solving the problem that has plagued whiskey drinkers for generations, the Stones can be cooled and dropped in at will without worrying about diluting the drink to ensure it maintains that perfect kick sip after sip. It also comes with two whiskey tumblers for them to enjoy a celebratory first drink.
The wooden box provides the elegance that wouldn't seem out of place in a Hemingway novel, while the black velvet bag means the stones can be kept safe and sound when not in use. Its time to separate the men from the boys, and there's no better gift to do that then this Whiskey Stones Gift Set. This is a perfect gift for whiskey lovers.
Key Features:
Whiskey rocks keep your drink chilled without watering it down
Fast-cooling in the freezer
Flavor and taste free
Two whiskey tumblers provided
Specification:
Brand

BROTEC

Model

BR-68

Weight

1.3 pounds
Benchmade 535 Bugout Knife

Our pick of the best value for Christmas stocking stuffers is this Benchmade Bugout Knife which is sure to be the perfect budget addition to any knife lover's collection. The blade is fashioned to be stellar and durable, while the polymer handle is sturdier than it looks as well as being massively comfortable to hold.
It's an ideal partner for anybody who loves embracing the great outdoors and is sure to keep them safe throughout multiple ventures into the wilderness. The sharpness makes it excellent for collecting kindling for fires or marking your way on trees, and its folding nature means it can be safely stored in your pocket or with a lanyard.
Lightweight and ergonomic, the 535 Bugout knife will be a massively appreciated gift for any outdoorsman who needs something trustworthy and long lasting on their belt to help in times of survival or simply something to help them feel safer. Be sure to also check out our list of the best pocket knives for more great items like this.
Key Features:
Folding blade for safe carrying
Reversible deep-carry pocket clip
Sturdy plastic handle
AXIS locking mechanism
Specification:
Brand

Benchmade

Weight

1.85 oz weight
CHECK PRICE ON GALLANTRY.COM
Brew: Better Coffee at Home

You think you know coffee? Well, think again. This next product on our list of the best stocking stuffers will tear down all existing knowledge of our favorite morning drink and replace it with a whole new world of information you never imagined.
Even for the most ardent coffee lovers you know, they're still ur to find some new nugget (or should that be bean?) of wisdom that will transform their coffee making habits and take them to the next level. Throughout its 160 pages, they'll find tons of fascinating insights and innovations that might seem bizarre at first, but quickly pass the taste test.
Whether you're trying to get someone into the coffee scene or if you think that longtime lovers will appreciate this as much as they appreciate their morning espresso, then Brew: Better Coffee at Home is the coffee book that is set to nullify all other coffee books out there. Our handy guide to the best coffee beans features more great products like this.
Key Features:
Make cafe-quality coffee in your own home
Demystifies coffee's complex secrets
Various brewing techniques
160 pages
Unbored: The Essential Field Guide to Serious Fun

If you're feeling stuck on stocking stuffer ideas, then look no further than Unbored: The Essential Field Guide to Serious Fun. Within its over 350 pages, there are solutions to all kinds of drudgery and will ensure that your kid or buddy are never left staring out the window ever again.
Unbored provides page after page of marvels that are designed to be both exciting and enjoyable, while also teaching them something about how the world works. Too long have kids relied on the digital world to keep their attention, instead, it brings the wonders of the world to them and lets them discover something that may seem boring on the surface, but in fact are so much more crucial to know than they could ever dream.
It will keep kids' attention through its lavish designs and funky illustrations all the while being packed with pearls of wisdom from experts out of all walks of life. With subdivision after subdivision, this is a book that is much more than a mere mindless piece of entertainment, it will teach kids to be social, responsible and help them understand that boredom shouldn't have a place in this world at all.
Key Features:
Guide and activity book every modern kid needs
Filled with expert contributions
Designed to keep kids engaged with the wider world
352 pages
W&P Carry-On Cocktail Kit




Plane journeys can be a total drag, right? So why not help out your globetrotting friends by introducing them to this Carry On Cocktail Kit to help make those long trips a bit more bearable. The W&P Cocktail Kit is another winner in our list of stocking stuffers for men and comes with all the ingredients needed for them to craft their favorite drink even at 20,000 feet. Everything except the alcohol itself, that is.
But this shouldn't matter. If anything, it will allow them to have a chat with the air hostess, perhaps lay some groundwork and perhaps invite her for a cheeky cocktail after her shift, and if not, there's never been anything wrong with having a drink alone.
Whether they love the kick of the Moscow Mule, need a pick-me-up from a Bloody Mary, or want to keep things simple with an Old Fashioned (and these are just some examples), the Carry-On Cocktail Kit is sure to make even the most unbearable plane rides just that little bit more enjoyable. With them, they can stride into their destination with the confidence they've craved all along, and become the International Man of Mystery they are destined to be. A perfect gift for those who love to drink.
Key Features:
Comes with all the ingredients you need for your favorite drink (except the booze!)
Small and easy-to-transport carry case
Create cocktails up in the air
Travel-sized tools
Specification:
Brand

W&P

Model

MAS-CARRYKIT-MM

Weight

4.6 ounces
Anker Dual USB Car Charger

Electronics of all shapes, sizes and functions are ideal men's stocking fillers and Dual USB Car Charger from Anker is no different. Instead of relying on power banks, which are great, but require being charged, why not simply have a charger in the place they spend a lot of their time. These chargers are great for getting them out of a pickle in a pinch and can help save them from getting lost, getting in touch or simply enjoying their morning drive-by rocking out to their favorite tunes.
Offering a super fast charge time of just 35 minutes with USB 3.0 devices, this charger allows their smartphones or tablets to be raring to go by the time they make it to the office. If they've been dragged into the carpooling agreement, then both them and their passenger can achieve exactly the same results without losing charge thanks to the PowerIQ optimum charge capabilities.
People think that car chargers are thing of the past, but like any piece of technology, there's still the potential to make the most of it when needed. Don't be too quick to discard its reliability and help a friend in need in a way they might have forgotten could be done.
Key Features:
Faster charging with USB 3.0 within 35 minutes
Double charge ports for multiple devices
Ultra-small build
PowerIQ recognizes optimum charge
Specification:
Brand

Anker

Model

AK-A2228011

Weight

1.44 ounces

If there's one thing people shouldn't scrimp on in life, it's looking after their teeth. Luckily, the Quip Electric Brush Set has been designed to ensure that your buddy never forgets about brushing (at least) twice a day ever again. This helpful little kit has all the makings of a revolutionary product that is sure to be a hit among dental health professionals all across the country.
The Electric Brush Set will guarantee that your friend is never without an effective brushing solution and comes with vibrating head for maximum brushing comfort. The dual-use wall mount and travel cover make it a massively portable product, while Quip will be sure to have their backs by sending them a refill every three months.
They might not believe in the tooth fairy anymore, but that doesn't mean dental wellbeing shouldn't still be high on their agenda. Make their lives easier by gifting them an electric toothbrush set that won't let them forget.
Key Features:
Choice of plastic or metal handle
Dual-use wall-mount and travel cover
Vibrations for better and more comfortable brushing
Refilled every 3 months from $5
CHECK PRICE ON GETQUIP.COM
KeySmart Pro with Tile Smart Location Tracking

We've all had that panic of losing our keys, but we've also always got that one friend who is ore scatterbrained than most (and if you can't think who that is, it's probably you, sorry dude). With the KeySmart Pro, you never need to worry about being late for work ever again, thanks to its awesome Tile Location Tracking Feature.
That's right, this stocking stuffer can help find keys in even the most disorganized bachelor pad. Its designed to be much more than a mere tracker though and also comes with LED lights, a bottle opener and micro USB cable. In short, it's everything you could need from a keychain and so much more.
Able to fit up to 10 keys, there'll be enough space for your home, car, office, gym, and anything else you need. As a bonus, it connects with both Google Assistant and Amazon Alexa to give you a bit of digital help and so you don't have to call your buddies over for the fourth time this week. It seems the key to organization was in the keychain all along.
Key Features:
Helps locate lost keys in Tile map
Holds up to 10 existing keys
Compatible with Google Assistant and Amazon Alexa
Includes LED light, bottle opener, and micro-USB cable
CHECK PRICE ON GETKEYSMART.COM
Creed Pocket Atomizer Stocking Stuffer Gifts For Men

Our final product for Christmas stocking stuffer ideas is something that allows friends to stay smelling and feeling fresh wherever they go. The Creed Pocket Atomizer gives them the chance to carry their favorite fragrance across the world, and always have it on hand when they need a top up.
Wrapped in gorgeous Italian leather, this is less like a spray and more like an experience. The shatterproof construction means they can be as clumsy as they like (though we don't recommend it), and still have enough spray every day.
Some guys just want to smell their best wherever they go, luckily, Creed have found the answer to making this a reality, and means they'll never be wanting for fragrance when they need it the most. Find more great products like this by checking out our guide to the best deodorants.
Key Features:
Shatterproof construction
Wrapped in rich Italian leather with silver trim
Ideal for carrying your favorite fragrance around with you
Perfect travel-sized design
Specification:
Brand

CREED

Model

1099205

Weight

0.33 oz.
CHECK PRICE ON NORDSTROM.COM
Sign Up Now
GET THE VERY BEST OF GEARHUNGRY STRAIGHT TO YOUR INBOX