GearHungry may earn a small commission from affiliate links in this article.
Learn more
The Best Movies Every Man Should See
There are hundreds of thousands of movies out there, but if you haven't seen the cult classics, the who's who of guy-oriented movies, you're missing out. From our DVD shelf (yes, some of us still use DVDs) to you, here are fifteen of the top titles every man has to see.
1. Die Hard
Bruce Willis is the definition of a cop with a chip on his shoulder. When a skyscraper becomes an enormous hostage situation, he sets the tone for every Die Hard movie in the series. Nothing can replace the first installment, nothing can outdo it, but kudos if you watch the entire series. Grit, believable characters and one-of-a-kind gun fighting scenes make this the ultimate classic.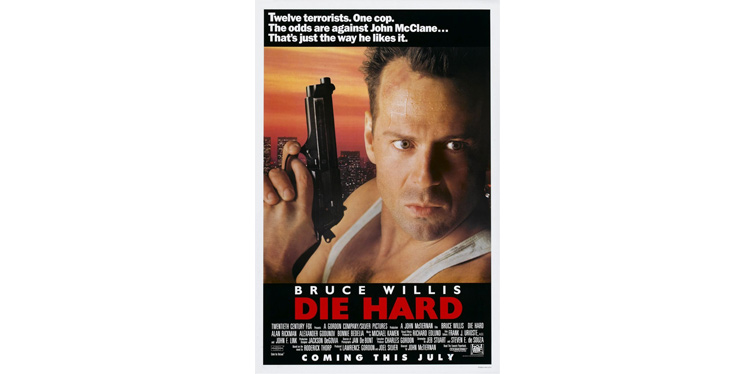 2. Ocean's Eleven
With an A-list of actors that are synonymous with men's titles, and the heist story of a lifetime, this comes together the second the movie starts. Less than 24 hours after being released on parole, our protagonist, Danny Ocean, plans the ultimate robbery. The only problem is, can they pull it off? Well, they made a trilogy out of it, and each movie stands on their own exceptionally well. Bonus points if you watch the 1960 classic of the same name starring Frank Sinatra.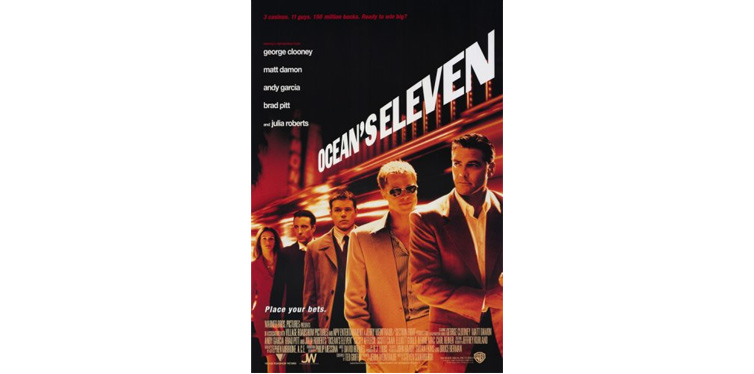 3. Fight Club 
We're breaking the first rule of Fight Club, but we're going to talk about it anyway. If you haven't already seen this cult classic, Fight Club originated as a novel by Chuck Palahnuik and took to the big screen, bringing one of the most shocking and mind-blowing endings to any movie that's basically ever existed. (Honorable mention for Sixth Sense's ending here.)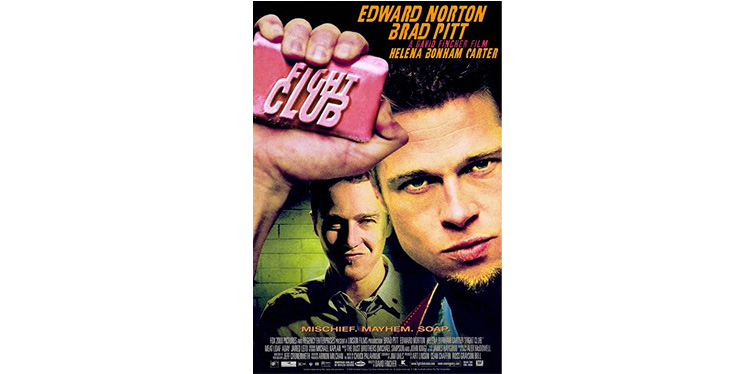 4. Full Metal Jacket
We couldn't get away without including the grand daddy of all military movies and testosterone-filled adventures (sorry Rambo, you're just not making the cut). FMJ, affectionately named after the real-life bullet, a full metal jacket, gets psychological and talks about PTSD during and after the Vietnam war. This is as much an action film as it is a psychological roller coaster ride, so strap in.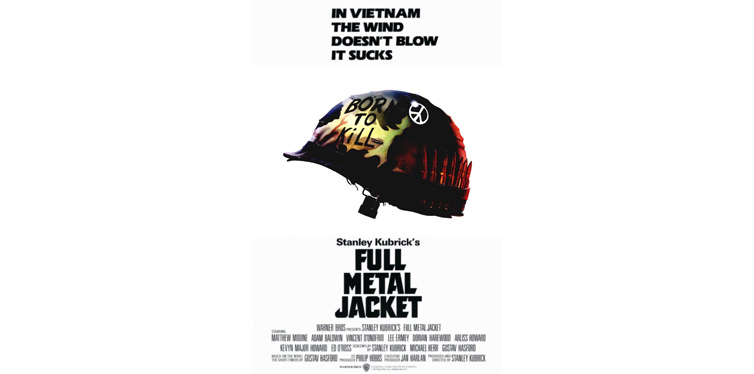 5. Goodfellas
You can't escape the Goodfellas – this classic, to this very day, inspires a myriad of different industries. Why might that be? It's one of the best damn movies on the planet. The Italian-American mob syndicate and their golden age come to life on the screen, following multiple storylines as you come to the epic conclusion (which I won't spoil for you). If you haven't seen this one yet, cancel your plans – you can't go any longer without seeing this.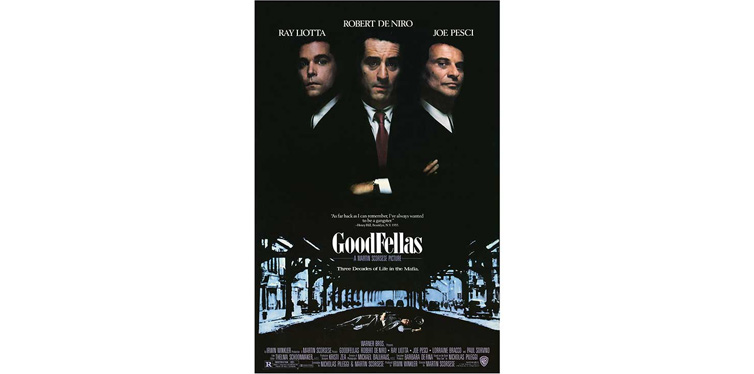 6. The Terminator 
Arnold may have gone downhill with the rest of the series (opinions, opinions), but the original Terminator film still has us jumping up and down as we're taken on a wild ride. Time travel, war preventing robots, and a kill set of action scenes that defined the genre. It's a little funny to think that The Terminator only travels from 2029, considering how close we really are to that day and age, but the point is, it's a killer movie that set the stage for multiple copycats that followed, but just couldn't keep up.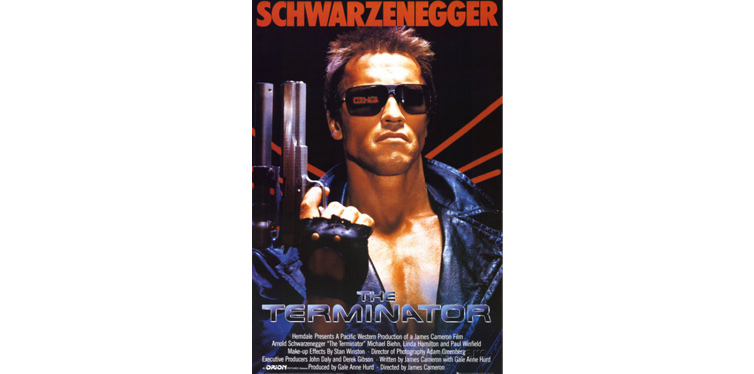 7. Braveheart
Mel Gibson's shining role as William Wallace is always going to reign as one of the best performances on-screen in cinema history. Say what you will about the man and his acting abilities now, but this epic quest carved his mark through Hollywood. Epic sword fights, the iconic (and frequently satirically-replicated) scene of painted faces on a hilltop – everything about this movie hits you where it hurts, and has you rooting for the underdog.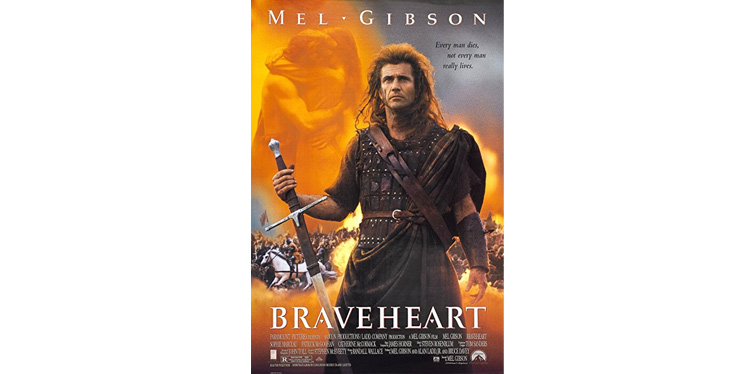 8. No Country For Old Men
You can't have a top list like this without drug smuggling and backstabbing thieves. In the Rio Grande, a drug deal goes wrong, leaving two million (a lot of money in the film's setting) up in the air. Tommy Lee Jones portrays this role like a true master, sucking you in from the moment the camera starts rolling. Gunfights, chases, and the killer, spot-on dialogue makes this film immerserve, and an absolute must-see.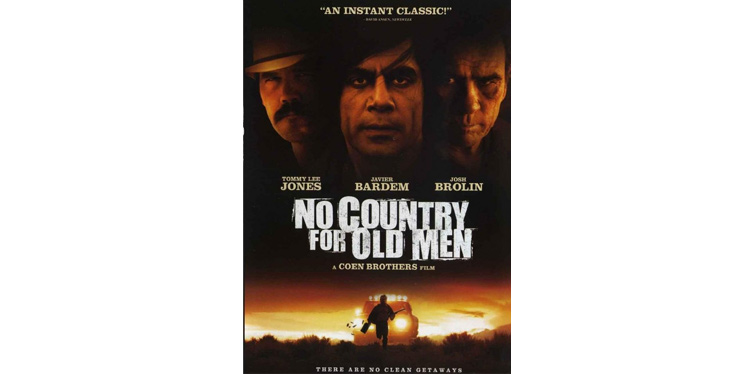 9. The Italian Job
In the same line as the Ocean's trilogy, The Italian Job focuses on a big deal by a gang of thieves, and within the first fifteen minutes, you'll have a deep love for these characters, and immediately hate some of them – I won't spoil it. As I write this, I have to say that The Italian Job is my number one pick for the ultimate film that every guy needs to see. (Charlize Theron, need I say more?) Thieves, intelligent planning and cunning escapes – it has it all.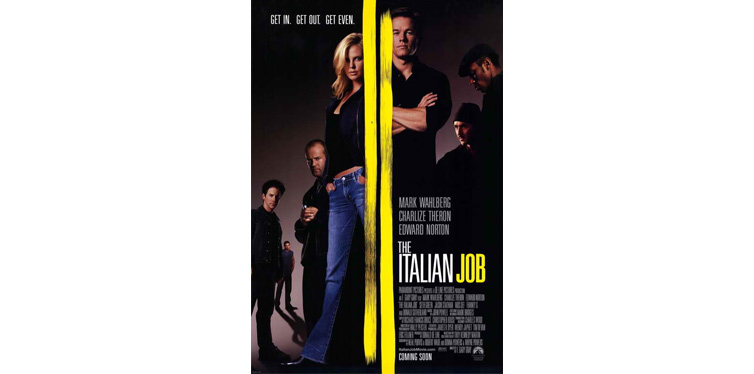 10. Inception
We had to throw a touch of Sci-Fi on here. Inception has an A-list cast, and has become the subject of countless jokes and pop culture references. That being said, it doesn't take away from the immersive storytelling and fantastic, mind-bending realizations throughout this film. You get connected to Leonardo DiCaprio's character, and lean on the edge of your seat for just about the entire film. At the end, you'll be asking yourself this one question, which will haunt you until the end of your days: "Was it, or wasn't it?"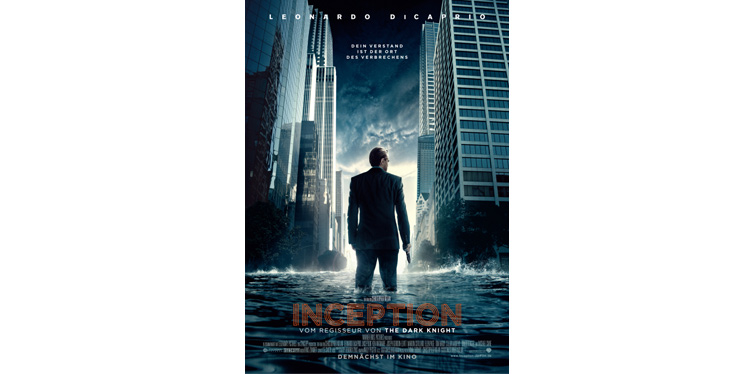 11. Raiders of the Lost Ark 
Harrison Ford is the definition of what every male lead should be in a movie. Indiana Jones' original film is still one of the best male-oriented films of all time. You get the trifecta: an against-the-grain protagonist, beautiful woman, and a plot that still inspires books and films to this very day. Immerse yourself in the world of Indie, and you'll never want to come back out. There are four films in the series, but seriously, just end it on a good note by stopping after the trilogy.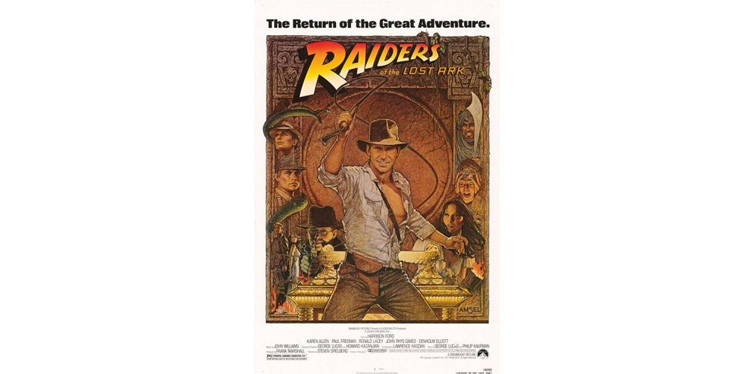 12. Star Wars: A New Hope 
The original Star Wars film is still inspiring additions to the franchise to this very day (which, you obviously know), but there's nothing like the first installment in a series to spark creativity and imagination. Star Wars is the perfect blend of Sci-FI (without going too crazy) while sticking to a digestible storyline. We're all rooting for Han, we all want Leia, and Vader is just badass. Here's hoping you're not the 1% of the population that hasn't seen the original Star Wars film.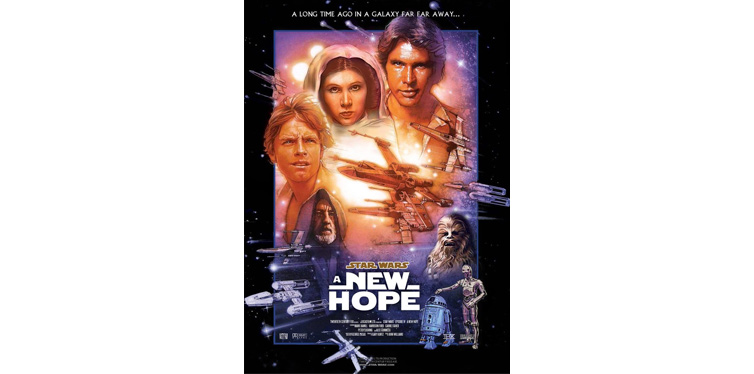 Related Read: Gifts For Star Wars Fans
13. Iron Man 
Couldn't get away without tossing in a couple of superhero movies. Iron Man – A.K.A., Tony Stark – is the definition of a playboy philanthropist, a building block of Marvel's male heroes throughout the years. Still, you can't deny how epic his suit is, that we've all got the hots for Pepper Pots, and the action scenes are absolutely killer. The first Iron Man is a testament to what all superhero movies should be, which brings us into our next pick.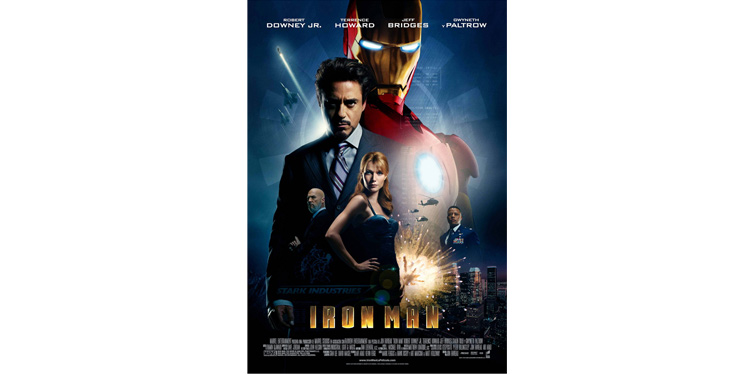 14. The Dark Knight
You don't have to start on Batman Begins to appreciate the serious epicness of The Dark Knight. Ledger died for this role, it has exhibits of the greatest storytelling in history, displaying nihilism, absolute chaos, and really pulls at everything that we think makes us "humane." Even those who don't care for the superhero genre will have a million things to take away from this, including the famous hospital scene, which was complete improv when technical difficulties went awry.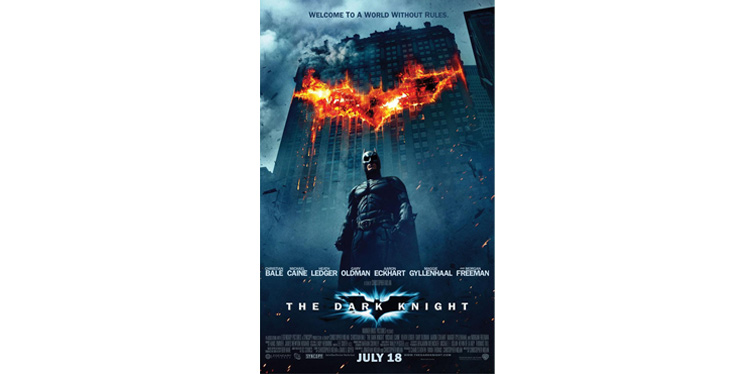 15. Scarface 
Another classic that sets the stage for a lot of modern-day movies, Tony Montana's ballad is a seriously depressing one, but he emerges on top of his world – for a little while. Scarface is one of the most iconic films in American cinema, and for good reason – it's got a touch of everything from drug smuggling to gunfights, beautiful women and dark motives. This one is absolutely essential for you to see.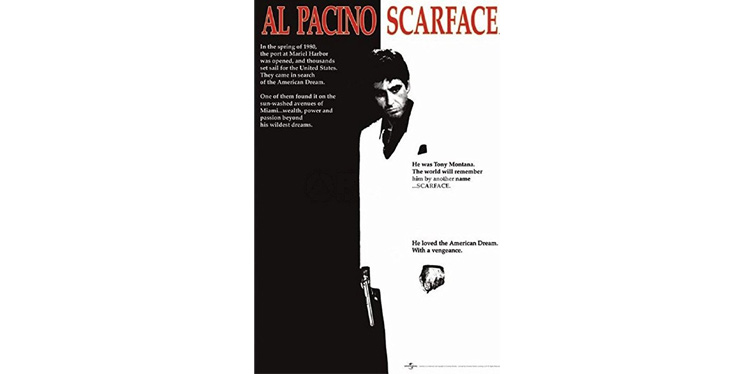 Before We Go
Here are a few honorable mentions of other epic male-oriented films that defined genres, displayed spectacular writing, and just made for damn good films.
Bullitt
The Godfather (Parts I, II, & III)
Jaws
The Wolf of Wall Street
Pulp Fiction
The Good, The Bad & The Ugly
The Shining
The Mist
Blade Runner
What are your absolute must-have man movies? Let us know in the comments below, or drop us a tweet to continue the discussion.