Best Ankle Braces In 2022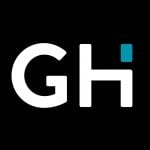 This product guide was written by GearHungry Staff
Last Updated
May 31, 2019
GearHungry Staff
GearHungry Staff posts are a compilation of work by various members of our editorial team. We update old articles regularly to provide you the most current information. You can learn more about our staff
here
.
GearHungry may earn a small commission from affiliate links in this article.
Learn more
Injuries can be unavoidable, and if you're an active person, it's likely to happen more often than you'd like it to. An ankle injury can be frustrating. It throws you off your game, your routine, and as soon as it happens, you're already itching to get back out. There's not a lot you to can to speed up the process, and your doctor will suggest rest, rest, and more rest, but you can speed up your recovery with the best ankle brace.
An ankle brace is an excellent tool to help you get fighting fit while also reducing the strain on your ankle and risking making the injury even worse than it was, to begin with. This ankle support is essential for soothing the injury through compression and boosting blood circulation to speed up your recovery time. Ankle injuries can easily derail your progress, with the right care and protection, you'll be back up on your feet in no time.
The Best Ankle Brace
Our top pick for the best ankle brace is the Med Spec ASO Ankle Stabilizer which boasts solid, secure, stabilizing straps forming a complete figure 8 to deliver to utmost protection around and ensure you get back to your routine faster than before.
It's perhaps the perfect choice at a great price but also covering a wide range of purposes. If you've suffered an ankle injury in the past and still don't feel right, it can help you feel more confident in your movement. Likewise, if you've only just suffered an injury and need vital support, it can help you with that, too.
The bilateral design means it fits both left and right feet, while the ballistic nylon ensures it can take a beating for more intense activities. The lateral support is some of the best we've come across, and while it might look complicated to attach and secure, you'll have no trouble strapping up. It's not as bulky as other options, meaning you can wear it with boots, soccer cleats, or running shoes comfortably.
Key Features:
Stabilizing straps
Durable ballistic nylon
Elastic cuff
Bilateral design
Low profile
Specification:
Brand

Med Spec

Model

264019-P
Lightweight
Fits under shoe
Easy to put on
Foot may get a little hot
OrthoSleeve FS6 Compression Ankle Brace
If you're looking for something a little higher on the cost scale for unrivaled effectiveness, the OrthoSleeve FS6 Compression Foot Sleeve delivers the best ankle support around. Designed similarly to compression socks, it promotes blood flow, while the ergonomically designed style ensures breathable comfort around the foot and ankle.
For anyone suffering from plantar fasciitis, ankle tendonitis, or just need an extra level of support during exercise, this is an ideal choice. It's sold in a pair, offering excellent support for both feet to minimize the risk of injury, and the slim fit design means they fit easily under socks without bulking or adding unnecessary weight.
The anti-odor construction is also excellent news for keeping them smelling great (or at least fine) after a workout, and the supportive model ensures protection around the covered area whether you're taking a brisk stroll or hitting it hard along the sidewalk. Despite this, it doesn't seem as durable as other options, which considering the price isn't the most ideal. If you need additional support, check out our guide to the best walking canes.
Key Features:
Ergonomically designed
Breathable
Anti-odor
Supportive
Boosts circulation
Specification:
Brand

OrthoSleeve

Model

32341BJ0-Parent

Weight

1.6 Ounces
Pain relief for plantar fasciitis, ankle tendonitis and more
Multiple colors available
Sold in a pair
Not as durable as other options
CopperJoint Compression Ankle Brace
The CopperJoint Compression Ankle Sleeve is a comfortable non-slip, non-bunch choice for those still feeling the effects of past injuries. The copper-infused construction allows particles of copper to rub into the skin, which are then absorbed and help rebuild cartilage. We'll leave it to you whether you want to trust that or try it out for yourself.
Even without its magical copper powers, it provides durable joint support while still offering excellent breathability. The low profile also prevents bulking and ensures a lightweight feel you'll hardly notice while wearing it but still get all the benefits during your workout.
It might feel a little tight for some so be wary about which size you select, but other than this, it's a great low-cost option that's easy to put on, take off, and without the uncomfortable bunching other ankle braces sometimes have. If you suffer from back pain, be sure to check out our guide to the best back braces.
Key Features:
Comfortable
Durable joint support
Copper-infused
No rolling, slipping, or sliding
Breathable
Lightweight
Easy to put on
Effective and noticeable results
Might be too tight for some
If you're looking for the best ankle brace that offers excellent value to go with spectacular results, the Bracoo Ankle Support is the one for you. At less than $8, it delivers secure, stable protection you'd expect from more expensive options, making it perfect for athlete's on a budget.
The straps are reliable and easy to fasten, and they're also adjustable to ensure the right level of compression and comfort to help you recover from your injuries. This makes it easy to put on and take off, while also being simple to fix should you experience any bunching during a light workout.
Some may find it a little too thick, so there's a chance you can't wear it under your socks depending on your exercises, although wearing it over your sock shouldn't be an issue. For simple support at home or at work, though, there are few options around providing such a high level of protection at such an excellent price. For more great products for protecting your joints while workout, check out our top picks of the best knee sleeves.
Key Features:
Firm support
Athlete friendly
Secure grip-cross straps
Boost circulation
Adjustable compression
Specification:
Brand

Bracoo

Model

Y76540

Weight

2.4 Ounces
Easy to put on and take off
Easy to clean and care for
Comfortable
McDavid Lace Up Ankle Brace
For a more classic, almost-heavyweight boxer feel, the McDavid Lace Up Ankle Brace looks like something straight out of Raging Bull in design and style. With two layers of nylon and mesh fabric, it provides excellent support for either your right or left foot, but also ensures comfortable breathability, and the ventilated tongue also helps keep your ankle cool.
The supportive steel sides are there to prevent overpronation and keep your ankle secure, making it one of the more advanced options for injury recovery and general protection. The moisture management technology also avoids other athletic issues like fungal infections, which after an ankle injury is the last thing you want.
The all-around support is great for reducing swelling and similar problems, but it also means it's too bulky to wear with shoe, mitigating it's all-day effectiveness unless you're willing to walk around with even more of a hobble. For overnight treatment or just relaxing at home, though, it's still a high-quality choice for those looking to speed up their recovery process. Find more great products for athletes by checking out our guide to the best knee pads.
Key Features:
Flexible
Supportive steel sides
Ventilated tongue
Fits left or right foot
Breathable mesh
Specification:
Brand

McDavid

Model

199RCL

Weight

11.2 Ounces
Reduces ankle swelling and other problems
Provides stability
Secure lacing system
Full support means it may be too bulky to wear with shoes
The Sleeve Stars Ankle Brace is a great pick for accelerating your recovery time without spending over the odds. It is comfortable and supportive, perfect for preventing further injuries on top of your original one. For added support and protection, it also comes with a bonus strap to wrap around your foot and have greater confidence when on your feet and moving around.
The elasticated construction ensures stable compression that's still easy to slip on and off, and it feels durable enough to prevent fraying or losing the elasticity. The low profile allows you to wear it under socks without feeling uncomfortable while the breathable construction ensures dry feet and zero odor.
It won't get your foot back in fighting shape overnight, but with consistent wear, you'll feel just as you did before your injury. However, it's only sold as a single sleeve, so if you need to treat both ankles (or just want a replacement for later) you'll need to spend double. For more sports protective gear, check out our reviews of the best elbow pads.
Key Features:
Speeds up recovery time
Supportive
Prevents further injuries
Keeps feet dry and odor free
Low profile
Specification:
Brand

Sleeve Stars

Weight

2.1 Ounces
Excellent compression
Easy elasticated construction
Durable design
Only sold as a single sleeve
The Zensah Ankle Support is a simple, straightforward ankle brace that doesn't rely on fancy features or special construction. Instead, what you see is exactly what you get, but most of the time that's all you need. The pinpoint compression targets injured areas, but it still remains breathable, and the moisture-wicking material ensures your feet stay dry and cool during a workout.
The slim design ensures a free and easy range of motion to stop you feeling restricted while you're on the mend. Despite its healing properties (although less Biblical and more medical), it's also great for everyday wear so you can avoid the injuries before they occur, so you never need to spend to time on the sidelines.
With too much regular wear, though, you might find the elasticity wears down too quickly for your liking, so while it's cheap at first, you may end up spending more money on replacements if you need longer treatment. For the price and for more casual wear, though, you've got quite the bargain on your hands, or foot, we guess. If you are dealing with any form of muscle pain, check out our guide to the best foam rollers.
Key Features:
Pinpoint compression
Breathable
Moisture wicking
Wide range of motion
Keeps swelling down
Specification:
Brand

Zensah

Model

6080

Weight

12 Ounces
Easy to put on and take off
Comfortable seamless design
Helps regain flexibility
Elasticity wears off after a few weeks of regular wear
Aircast A60 Ankle Support Brace
If you need something that provides a mild but reliable level of support, the Aircast A60 Ankle Support Brace is the one for you. Working to support the weakest areas of the ankle following an injury, it provides a secure feel while also ensuring you've still got an easy range of movement if needed.
It uses a single strap which is secure to keep the brace in place when on the move, while incorporated stabilizing features help to keep you steady when your ankle still isn't at 100%. Even with this security, it's still breathable, so you won't get home and stink out the house once you take it off.
It's slightly bulkier and more expensive than other options, and some may find the straps a little uncomfortable, but if you need an ankle brace to wear throughout the day during your recovery stages this is a brilliant pick that helps to heal you faster, and that's what it's all about right? It also makes a useful fitness gift that any enthusiast that was ever faced with an injury will appreciate.
Key Features:
Incorporated stabilizer
Secure single strap
Low profile structure
Supports weakest part of ankle
Breathable
Specification:
Brand

Aircast

Model

AC141AB05-BLK-M-R

Weight

4 Ounces
Suitable for preventing pain or further injury
Strap closure is more convenient that lace up
Excellent protection around the weakest parts of ankle
A little too uncomfortable for some
Mueller Adjustable Ankle Stabilizer
Our final pick for the best ankle brace is the Mueller Adjustable Ankle Stabilizer which boasts a clever neoprene construction that provides both breathability and insulation that prevents fungal infections but also soothes your foot to promote better healing throughout the day.
It's adjustable to help you find the right tension and pressure, which will vary depending on the severity of your injury, while the minimized slippage keeps everything in the right place to offer consistent support throughout the day. The open heel design also makes it easy to put on, while the cross strap closure makes it easy to take off.
Overall, it's a great ankle brace, but the only problem is that while it claims to be one size fits most, there have been some issues with feet that are too wide. For regular feet, though, this is a great choice that's a little above budget but still readily affordable. You may also be interested in some of the best cold packs from our list, so check them out.
Key Features:
Neoprene construction
Cross strap closure
Minimized slippage
Adjustable tension
Open heel
Specification:
Brand

Mueller

Model

44547

Weight

3.52 Ounces
Easy to put on
Breathable
Offers soothing warmth
May not be suitable for wide feet
Ankle Brace Buying Guide
How We Chose Our Selection Of The Best Ankle Brace
Luckily, no one in the office suffered an injury where they became an ankle brace testing guinea pig, so we had to rely on these factors instead.
Price - To ensure we priced nobody out, we looked for a wide range of prices to allow anyone who's suffered an ankle injury to find a product to get them back to proper strength as soon as possible. While some of our selection may cost more than others, these are purposed more for serious or professional athletes, whereas cheaper options are more suited for everyday wear to ease more casual athletes back to health.
Brand - A top brand means you can trust what they're doing to ensure high-quality results, and whenever we make our selections, we bear this in mind to guarantee we only pick the best of the best. However, sometimes it's not always about name recognition, so while you might not have heard of some brands we've selected it doesn't mean they aren't excellent.
Reviews - Because we don't always have the time nor tools to test out these products the way we hope to, reviews give us fantastic insight into the good and the bad of each product so we can make the right decisions and ensure every option we choose will give you the results you want.
Features To Look For In Ankle Brace
Before you make your final decision over which ankle brace is the best one for you, check out these important key features to think about.
Fit - An ankle brace that doesn't fit right will not be much use so make sure you find one that suits your foot size to ensure it's as effective as possible. If your ankle brace doesn't fit properly, it can cause discomfort and make it essentially worthless to wear.
Support - The whole point of an ankle support brace is to offer - wait for it - support! Without this support, you won't feel the proper effects which can hinder the progress of your recovery and risks making your injury even worse.
Flexibility - While you need support, you also need the flexibility to maintain a decent range of mobility and experience more natural movement. This is more essential when you need support following injury, and if you're still rehabbing, you may want more rigidity to protect your ankle.
Ease of Use - How easy it is to put your ankle brace on, take it off, and attach or adjust it can affect your experience, especially if the brace bunches or rolls during your activity. An easy-to-use ankle brace saves time and energy if you need to change anything or make adjustments while wearing it.
Construction - Your ankle brace construction affects several factors. The material determines whether you can fit it on under or over a sick and still wear a shoe, while the closure (lace or velcro) affects how easy it is to remove or attach if needed. Also consider the breathability, moisture wicking properties, and the weight of the material when thinking about comfort and other factors.
Ankle Brace FAQ
Q: What is an ankle brace?
A: An ankle brace is a sleeve-like device you wear over your ankle for support during activities or following an injury (or both). The extra support prevents risking further injury while the compressing properties encourage blood flow to speed up the healing process.
Q: Do ankle braces really work?
A: If used properly ankle braces do work. Much like high-topped boots help protect the ankle from rolling when traversing difficult terrain, an ankle brace gives you an extra level of support during sports and workouts to prevent injuries such as sprains, fractures, or even breaks.
Following your injury, the brace protects the weakened area around the ankle and helps it get back to full strength. Many people who have suffered ankle injuries in the past also wear braces to stop the injury happening again, putting them back on the sideline.
Q: Should I wear ankle brace all day?
A: There's no law against wearing an ankle brace to bed, and if you feel more confident doing so then you can. However, because you're not on your feet (unless you have a habit of sleepwalking), there's not as much need for the support compared to during the day, and you may want to give your foot a rest and some room to breathe, especially if your ankle brace is made from thicker materials.
If you know you're a light sleeper and are concerned about suffering a knock during the night, we'd recommend wearing your ankle brace at first, but once your ankle becomes stronger, it's likely you'll be okay to go the night without it. You can always keep it by your bedside if you need to get up during the night or for when you first wake up.
Sources:
Pros and Cons of An Ankle Brace for a Sprain - Healthy Living
Sign Up Now
GET THE VERY BEST OF GEARHUNGRY STRAIGHT TO YOUR INBOX