Best Ankle Braces In 2021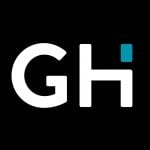 This product guide was written by GearHungry Staff
Support us! GearHungry may earn a small commission from affiliate links in this article.
Learn more
Injuries can be unavoidable, and if you're an active person, it's likely to happen more often than you'd like it to. An ankle injury can be frustrating. It throws you off your game, your routine, and as soon as it happens, you're already itching to get back out. There's not a lot you to can to speed up the process, and your doctor will suggest rest, rest, and more rest, but you can speed up your recovery with the best ankle brace.
An ankle brace is an excellent tool to help you get fighting fit while also reducing the strain on your ankle and risking making the injury even worse than it was, to begin with. This ankle support is essential for soothing the injury through compression and boosting blood circulation to speed up your recovery time. Ankle injuries can easily derail your progress, with the right care and protection, you'll be back up on your feet in no time.
The Best Ankle Brace
Ankle Brace Buying Guide
How We Chose Our Selection Of The Best Ankle Brace
Luckily, no one in the office suffered an injury where they became an ankle brace testing guinea pig, so we had to rely on these factors instead.
Price - To ensure we priced nobody out, we looked for a wide range of prices to allow anyone who's suffered an ankle injury to find a product to get them back to proper strength as soon as possible. While some of our selection may cost more than others, these are purposed more for serious or professional athletes, whereas cheaper options are more suited for everyday wear to ease more casual athletes back to health.
Brand - A top brand means you can trust what they're doing to ensure high-quality results, and whenever we make our selections, we bear this in mind to guarantee we only pick the best of the best. However, sometimes it's not always about name recognition, so while you might not have heard of some brands we've selected it doesn't mean they aren't excellent.
Reviews - Because we don't always have the time nor tools to test out these products the way we hope to, reviews give us fantastic insight into the good and the bad of each product so we can make the right decisions and ensure every option we choose will give you the results you want.

Features To Look For In Ankle Brace
Before you make your final decision over which ankle brace is the best one for you, check out these important key features to think about.
Fit - An ankle brace that doesn't fit right will not be much use so make sure you find one that suits your foot size to ensure it's as effective as possible. If your ankle brace doesn't fit properly, it can cause discomfort and make it essentially worthless to wear.
Support - The whole point of an ankle support brace is to offer - wait for it - support! Without this support, you won't feel the proper effects which can hinder the progress of your recovery and risks making your injury even worse.
Flexibility - While you need support, you also need the flexibility to maintain a decent range of mobility and experience more natural movement. This is more essential when you need support following injury, and if you're still rehabbing, you may want more rigidity to protect your ankle.
Ease of Use - How easy it is to put your ankle brace on, take it off, and attach or adjust it can affect your experience, especially if the brace bunches or rolls during your activity. An easy-to-use ankle brace saves time and energy if you need to change anything or make adjustments while wearing it.
Construction - Your ankle brace construction affects several factors. The material determines whether you can fit it on under or over a sick and still wear a shoe, while the closure (lace or velcro) affects how easy it is to remove or attach if needed. Also consider the breathability, moisture wicking properties, and the weight of the material when thinking about comfort and other factors.

Ankle Brace FAQ
Q: What is an ankle brace?
A: An ankle brace is a sleeve-like device you wear over your ankle for support during activities or following an injury (or both). The extra support prevents risking further injury while the compressing properties encourage blood flow to speed up the healing process.
Q: Do ankle braces really work?
A: If used properly ankle braces do work. Much like high-topped boots help protect the ankle from rolling when traversing difficult terrain, an ankle brace gives you an extra level of support during sports and workouts to prevent injuries such as sprains, fractures, or even breaks.
Following your injury, the brace protects the weakened area around the ankle and helps it get back to full strength. Many people who have suffered ankle injuries in the past also wear braces to stop the injury happening again, putting them back on the sideline.
Q: Should I wear ankle brace all day?
A: There's no law against wearing an ankle brace to bed, and if you feel more confident doing so then you can. However, because you're not on your feet (unless you have a habit of sleepwalking), there's not as much need for the support compared to during the day, and you may want to give your foot a rest and some room to breathe, especially if your ankle brace is made from thicker materials.
If you know you're a light sleeper and are concerned about suffering a knock during the night, we'd recommend wearing your ankle brace at first, but once your ankle becomes stronger, it's likely you'll be okay to go the night without it. You can always keep it by your bedside if you need to get up during the night or for when you first wake up.
Sources:
Pros and Cons of An Ankle Brace for a Sprain - Healthy Living
The best!
Gear, gadgets & stuff for men
Straight to your inbox