Best Hex Bars In 2022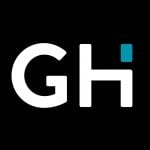 This product guide was written by GearHungry Staff
Last Updated
February 3, 2020
GearHungry Staff
GearHungry Staff posts are a compilation of work by various members of our editorial team. We update old articles regularly to provide you the most current information. You can learn more about our staff
here
.
GearHungry may earn a small commission from affiliate links in this article.
Learn more
While you know all about deadlift and bench press bars and use them almost religiously when you head to the gym at every opportunity, the best hex bars are a superb innovation in the fitness injury to help build strength and also perfect form so you can see the results you want faster than ever before.
They may look a little odd to newcomers, but that's no reason to avoid trying them out. In fact, a hex bar is arguably a much better option for beginners starting their fitness journey than other, supposedly 'traditional' gym equipment. The design means they are better balanced, while the knurled, and often rotating handles offer excellent grip whether you're pulling out deadlifts, squats, shrugs, or anything else in your routine.
The Best Hex Bar
Our top pick of the best hex bars is the Cap Olympic hex bar which is the ideal choice if you're looking for affordability combined with performance and hope to maximize your gains and perfect your form.
With a 750 pound capacity, it's one of the toughest options available, while the raised and flat grips offer versatile lifting options to target different areas. These grips are knurled to ensure more reliable grip, and the zinc plating ensures high-quality protection from wear and tear. There is 25" of space, ideal for future powerlifters of all shapes and sizes, while the sleeves are suitable for Olympic plates only.
Key Features:
750 pound capacity
Zinc plated solid steel
Raised and flat grips
Olympic plate compatible
Non-slip grip
25" of space
Specification:
Brand

Cap

Model

OB-89HZ

Weight

51.3 Pounds
HulkFit Olympic 2-Inch Weight Lifting Hex Bar
The Cap may be the best option for regular and budding lifters, but for top value, the HulkFit Olympic 2-Inch Hex Weight Lifting Bar is likely the best choice for you. It boasts a mammoth 1000 pound capacity and is constructed of entirely solid steel to ensure durability.
This capacity is made possible by the extra-long sleeves, and the knurled handles – both raised and regular – provide better security for a safe lifting session. Despite the weight capacity, it's also lighter than the Cap, making it easier to move and store. It would make a valuable fitness gift for powerlifters in your life.
Key Features:
1000 pound capacity
Fully solid steel
Extra-long loadable sleeves
Regular and raised handles
Knurling design
Fits 2" standard plates
Specification:
Brand

HulkFit

Model

GoFit

Weight

50.8 Pounds
Next up, we've got a premium hex bar made by a company called Gymax. On the face of it, this looks like any other hex bar on the market, just a bit more expensive. That's until you drill down into the details. For example, they've used superior welding technology, creating clean welds to fasten each tube, so it doesn't look like you've made the bar yourself. Plus, the knurled handles are mounted on spring lock collars, so you can fold them away after use, making it easier to store. All this, and it still has an impressive load capacity of 800 pounds. If you really care about the quality of the gym equipment, Gymax Olympic Hex Bar is the way to go.
Key Features:
Max load capacity – 800lbs 
Solid steel capacity 
Superior welding technology 
Foldable handles
Specification:
Brand

Gymax

Weight

53 Pounds
Synergee Olympic Hex Barbell Trap
The Synergee Olympic Hex Barbell Trap is an excellent choice for those who understand they aren't the strongest guy at the gym, but also don't care, and just want to work on themselves without worrying about anybody else.
It has a maximum weight capacity of 750 pounds, but the sleeve isn't the longest around, so unless you've got large weights already, it's unlikely you'll reach such heights. However, this isn't necessarily a bad thing, and you'll still be able to add weights and improve your form as you get stronger and the strain-free design also ensures a better lifting experience. For more high-quality fitness machines that will help you build muscles, check out our guide to the best vertical climbers.
Key Features:
750 pound capacity
Raised handles
Strain-free design
Keeps weight centered
10" sleeve length
2 colors
Specification:
Brand

Synergee

Model

SF-HEXBAR

Weight

54 Pounds
Power Systems Olympic Hex Bar
The Power Systems Olympic Hex Bar is suitable for a variety of workouts including squats and shrugs, and the classic deadlift. It only comes with a 400-pound capacity, but this shouldn't matter for those focusing on bettering their form or recovering from injury over building strength.
There are 2 handle options for great versatility, and the 9" sleeves offer enough room for your plates, especially considering the weight limit, and these sleeves are suitable for Olympic sized weights. You'll also get a 3-month warranty after purchase, which you'll likely not need, but it's always good to have that peace of mind.
Key Features:
400 pound capacity
2 handle options
9" sleeve
Changed angle
Versatile training options
3 month warranty
Specification:
Brand

Power Systems

Model

61858

Weight

54 Pounds
Day 1 Fitness Olympic 2-Inch Combo Hex Bar
The Day 1 Fitness Olympic 2-Inch Combo Hex Bar is suitable for Olympic plates and comes with a 750-pound weight capacity to find the perfect midway between form and strength.
It offers a secure center that gives you greater confidence with every lift, and this stability also helps reduce muscle stress to prevent injuries. The knurled handles ensure excellent grip, while the silver chrome coating prevents elemental and perspirations damage. Our favorite feature, though, is the training ebook that comes with it, so beginners won't feel lost when first starting out. Be sure to also check out our guide to the best Olympic weight benches for more cool equipment for your home gym.
Key Features:
750 pound capacity
Secure center
Olympic plate compatible
Reduced muscle stress
Training ebook included
Knurled handles
Specification:
Brand

Day 1 Fitness

Model

D1OLYHEX

Weight

45 Pounds
CAP Barbell Olympic Hex Bar
If you want to save some money, you can get this Olympic Hex bar from Cap Barbell. It's pretty much the same as the Cap Barbell Hex Bar we chose as our Best Choice product at the top of this list. The difference? It doesn't have the zinc finish. That's it. We have to admit, we prefer the zinc finish to this one, but it might be worth saving $50 and choosing the black finish. It has a 25mm solid steel construction, can hold a maximum of 750lbs, and has the signature combo grips that give you a choice of where to lift from. In short, this is one of the best hex bars on this list, and it's $50 cheaper than the Best Choice product.
Key Features:
Weight capacity – 750lbs 
Combo grips – 
25mm solid steel construction 
Black finish 
Fits Olympic plates
Specification:
Brand

CAP Barbell

Weight

52 Pounds
Sunny Health & Fitness Olympic Hex Bar
Sunny Health & Fitness products often find their way onto our Buying Guides. The reason is, they offer amazing value, high-quality products, and we can't get enough. When we were researching hex bars, we thought we'd check out their products and we found the Sunny Health & Fitness Olympic Hex Bar. This large hex bar has a maximum load capacity of 750lbs (which is plenty for us mere mortals) and a loadable sleeve length of 9.5 inches. That means you can fit plenty of Olympic weights on to increase the weight every time you train. One of the things we like best about this hex bar is the chrome finish, it looks like a professional standard piece of gym equipment.
Key Features:
Max load capacity – 750lbs 
9.5" loadable sleeve length 
Chrome finish 
Diamond knurled handle 
Fits Olympic weights
Specification:
Brand

Sunny Health & Fitness

Weight

51.4 Pounds
Hex Bar Buying Guide & FAQ
How We Chose Our Selection Of Hex Bars
As with all of our Buying Guides we guaranteed we picked only the best products for you to check out by using our tried and tested selection method.
Brand - The brand is the first thing you see when looking at any product and it gives you a great idea of the quality of the item immediately. We never like showing bias towards any single brand, which is why you'll see a variety of different brands for you to choose from so you can find the right weight, style, and capacity for your needs.
Price - Some might say you can't put a price on getting into great shape, and while we almost agree, we don't think it's fair to price anybody out of finding a better dead lifting option. To ensure that our readers of all budgets, demands, and experience can find the perfect hex bar for them, we selected products with a wide range of prices.
Reviews - Reviews are the most important part of our selection process as it helps us understand things about the product that we can't get from merely looking through the product description. These reviews are written by real customers and offer genuine testimonies from people who know much, much more about lifting than we do. Without these reviews, our selection would not be as informed, accurate, or useful.
Features To Look For In Hex Bars
Before you start imagining yourself winning Powerlifting or Bodybuilding competitions bronzed up and ripped, check out the most important features to consider when buying a hex bar.
Coating - The coating on your hex bar helps to protect the frame from damage and also ensures longevity. Because hex bars can be quite an investment, you want to get as many years out of them as possible, so a coating that is anti-scratch, anti-sweat, and rust-resistant will keep you lifting for a long time.
Standard vs Olympic Weights - The main difference between standard and Olympic weights is the size of the hole. Standard weights come with a 1-inch hole, whereas the holes on Olympic plates are 2 inches in diameter even at the same weight. Because of this discrepancy, you cannot use Standard plates on Olympic bars, although you may be able to use Olympic plates on Standard bars, but only if you can properly secure the plate and prevent it spinning, and even then, we're not sure we'd recommend it.
Knurling - Knurled handles provide better grip and prevent the hex bar from slipping when you are sweaty or placed too much weight on either side. If you're trying to build strength and are starting with lower weights, knurled handles give you greater confidence you can lift the bar without dropping it.
Safety - Hex bars are safer than regular deadlift bars because of the balanced design, and this makes them ideal for beginners and those recovering from an injury. However, just because they are safer to use doesn't mean you shouldn't still take care when using them.
Hex bars with solid construction as opposed to a hollow frame ensure durability, while the sleeves should be long enough to accommodate both weights and clamps to prevent the plates slipping off. Models with rubber feet also prevent further damage to the floor or the frame, but you should still never drop a hex bar.
Whatever hex bar you choose, it's also important to never exceed the maximum weight as this can also damage and potentially break the bar.

Hex Bar FAQ
Q: What are hex bars?
A: Hex bars are weight lifting equipment designed in a diamond or hexagon shape. They were invented by a professional powerlifter called Al Gerard (you may have heard of him) to help power lifters with back injuries find a secure and safe way to complete deadlifts or shoulder lifts.
While it does a similar job to standard single-bar deadlift, the design is so wildly different that newcomers may not understand exactly what they are looking at. Have no fear, though, just because it's different doesn't mean it's not effective. A hex bar includes 3 main parts
Bar Stock - the hexagonal frame with space in the center for you to stand and lift comfortably.
Coaxial Stub-Bars - We call them sleeves, but coaxial stub-bars works too. You use these to place the plates on.
Handles - attached via welding on the inside of the frame, this is how you lift the bar. They are often knurled for better grip
Q: Is hex bar deadlift easier?
A: Yes, a hex bar deadlift is easier than using a regular deadlift bar. This is down to the design and how they are balanced, which makes the bar safer to lift than regular deadlift bars. Unlike regular bars, you lift a hex bar by standing in the space in the middle of the bar and gripping the handles on either side with the plates arranged on the protruding sleeves.
You'll also find you can lift more than your typical deadlift weight if you use a hex bar, so if you want to feel good about yourself, it might be worth introducing the hex bar into your workout regimen.
Q: What are hex bars used for?
A: As we've already mentioned, hex bars were designed for power lifters who have suffered lower-back injuries to help doing deadlifts and shrugs. However, you don't need to have a lower-back injury to use one.
Most people who use hex bars (especially those unaware of their history and origin) use hex bars for several reasons. These include:
Better balance
Better safety
Better form
Better comfort
Q: How much does a hex bar weigh?
A: Hex bar weights vary depending on the brand, but you can expect them to weigh anywhere between 40 to 60 pounds. This weight also depends on the size and often (but not always) coincides with the sleeve length. If you're looking for an Olympic size hex bar, 45 pounds is the ideal weight.
Q: How much does a rogue hex bar weigh?
A: New models of the Rogue Hex Bar weigh 60 pounds, and while this is heavier than all the bars we have selected it still weighs 25% less than the original design. They are also more expensive than anything we've included in our selection and are ideal for those serious about upping their routine and maximizing their lifting potential. If you're training for a big event, the finding a Rogue Hex Bar to practice with is a fantastic way of working towards success.
Sign Up Now
GET THE VERY BEST OF GEARHUNGRY STRAIGHT TO YOUR INBOX