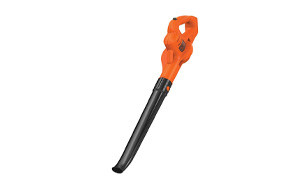 BLACK+DECKER LSW221 20V Max Lithium Leaf Blower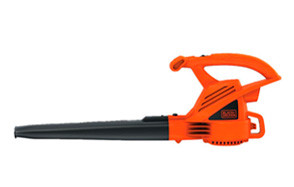 Black+Decker LB700 7-Amp Corded Leaf Blower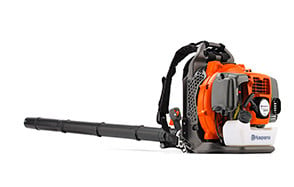 Husqvarna 350BT Gas Backpack Leaf Blower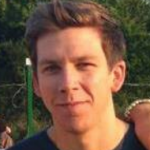 The fall foliage is an annual wonder not to be missed. The downside of all that natural shock and awe, however, is the cleanup. Unless you have a thing for manual labor and can't wait to get out there with the rake every October leaf blowers are the way to go. They're portable, powerful, dependable and fast and they'll save you from the stiff back that often follows a long day of raking in the yard. There are a lot of these devices on the market today designed to clear everything from your 100 square foot patio to your 5 acre spread. Below we've brought together the 10 best leaf blowers for your consideration.
The Best Leaf Blower
Leaf Blower Buying Guide & FAQs
Investing in a reliable leaf blower will save you a lot of time and stress trying to manually clean out the yards and pavements regularly. Leaf blowers provide the much-needed advantage when clearing the litter around. Now that we've narrowed down the some of the best options to purchase, here's a guide that will provide more detailed information on leaf blowers.
Features To Consider When Purchasing A Leaf Blower
Weight - The weight of a leaf blower depends on the type; corded, cordless or gas-powered. Corded models are usually more weightless as they don't run on fuel or use heavy batteries. This works also if the blower is handheld and not a larger model.
Strap - Backpack leaf blowers have secure straps that keep them firmly in place while the machine does its work. It is important to have this if you purchase a backpack leaf blower to ease stress and ensure the blower stay reliably in place.
Battery - Battery-powered blowers are rated via their voltage, this determines just how much power the blower will exert.
Blow Speed - The blowing speed is measured in miles per hour (MPH) this simply means the speed at which the air rushes out of the machine. The maximum air velocity is what is usually recorded entailing how powerfully the machine will blow.
Noise Level - Just like many other engine-powered motors, there might be a bit of noise during operation. However, leaf blowers are so noisy, they are banned in some states and not allowed in some neighborhoods. Others have restrictions, this way, you can check which leaf blower falls below the limit. This can be checked by the decibel value of the leaf blower.

Additional Considerations
For a convenient and efficient task of clearing out leaves and other debris materials, here are some necessary tips and vital considerations;
Wearing Earplugs - Gas-powered blowers tend to make a lot of noise when switched on, this can become uncomfortable after some time. Consider wearing earplugs and probably listening to a good tracklist while taking out the leaves.
Battery vs Corded - Corded leaf blowers work well in cases of close proximity; if the yard is close to a power socket, and the leaf blower can go round conveniently are some major issues that have to be considered.
Battery-powered leaf blowers feature a rechargeable battery that provides the freedom of using it anywhere and anytime provided that's it's well charged. The downside to this is the time factor; which takes into consideration the amount of time the battery will run during a task.
Types Of Leaf Blowers
Gas - Gas-powered blowers are quite efficient when it comes to their air pressure and volume. However, they can be a bit more challenging to own. They require regular maintenance and a good mix of fuel and oil to run. There's also the concern of the noisy engine however, those could be small sacrifices to bear when considering the power they exert. They are extra efficient especially for larger jobs and commercial purposes and are rated by their various engine capacities; cubic centimeters as well as the engine cycle- 2 or 4 cycle engines. They are equally rated by their horde power value.
Corded - As the name implies, corded leaf blowers require being plugged into a power source via a power cord. This gives users unlimited run time, as long as the cord is plugged in, the machine will keep running powerfully. They are one of the most affordable types of blowers as they equally don't require as much maintenance as gas-powered models do. However, there is a limit to how far a corded blower will go since it has to be plugged into an available power outlet.
Cordless - These are battery-powered models; they do not need to be plugged into a power source since they are equipped with rechargeable batteries. They may be more expensive than corded models, prices ranging from about $50-$200 dollars depending on the type and brand. They a lot more silent than gas-powered blowers and are lighter and more compact as well. However, they are heavier than corded models due to the extra weight of the batteries.

Leaf Blowers FAQ
Q: What does CFM mean on leafblower?
A: CFM values indicate the measured volume of air that the blower exerts at a period of time. These ratings largely determine the performance of the leaf blower as it ascertains just how efficiently the leaves and debris will be cleared.
Q: What is a good CFM for the best leaf blower
A: For handheld leaf blowers, a good CFM should range from 350-600 CFM when running on airspeeds that exceed 190mph.