Best Leaf Blowers In 2022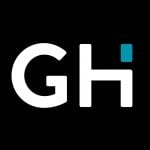 This product guide was written by GearHungry Staff
Last Updated
December 17, 2018
GearHungry Staff
GearHungry Staff posts are a compilation of work by various members of our editorial team. We update old articles regularly to provide you the most current information. You can learn more about our staff
here
.
GearHungry may earn a small commission from affiliate links in this article.
Learn more
The fall foliage is an annual wonder not to be missed. The downside of all that natural shock and awe, however, is the cleanup. Unless you have a thing for manual labor and can't wait to get out there with the rake every October leaf blowers are the way to go. They're portable, powerful, dependable and fast and they'll save you from the stiff back that often follows a long day of raking in the yard. There are a lot of these devices on the market today designed to clear everything from your 100 square foot patio to your 5 acre spread. Below we've brought together the 10 best leaf blowers for your consideration.
The Best Leaf Blower
BLACK+DECKER LSW221 20V Max Lithium Sweeper
The Black+Decker LSW221 isn't a heavy-duty leaf blower. If you've got acres of land, this isn't the machine for you. However, if you're looking for a lightweight, low-noise, and affordable leaf blower to keep your garden clean, keep reading. One of the most important things to note about the  Black+Decker LSW221 is how much it weighs. At just 3.7 pounds, you can easily hold it in one hand for an extended period of time, even if you're not a professional weightlifter. You don't have to spend loads on a backpack leaf blower to get the job done. 
Despite its lightweight design, it still packs a lot of power. With wind speeds of up to 130mph, you get shift wet leaves and more without having to bend down or get the rake out. All of this is powered by a 20V Max Lithium-Ion battery, which comes included in the price. 
Key Features:
Wind speeds – 130mph 
Lightweight design 
20V Max Lithium-Ion battery
Low-noise operation
The battery holds its charge for 18 months
Specification:
Brand

Black+Decker

Model

LSW221

Weight

3.7 pounds
Super lightweight design 
Reasonably powerful 
Relatively quiet
The battery doesn't last that long
Dewalt DCBL720P1 20V XR Brushless Leaf Blower
The DCBL729P1 leaf blower from Dewalt is ideal for small to medium-sized jobs around the house like clearing the deck or patio in the spring or fall, clearing leaves away from the garage door, and clearing the veranda. It weighs less than 10 pounds, moves up to 400 CFM of air, and runs on a 20V lithium-ion battery. The DCBL720P1 is also a great tool to keep in the truck and use for cleaning up a worksite at the end of the day. With the battery under the motor, the tool is very well balanced and easy to use. Though runtime on a device like this isn't going to blow users away like dry leaves it should be more than enough to complete any of the above-mentioned tasks with power to spare. Battery and charger included. And to keep your lawn neat, check out our cordless lawn mowers review.
Key Features:
20V MAX 5.0Ah Lithium-ion battery
Rated to 400 CFM
Variable speed brushless motor
Lightweight and easily maneuverable
Specification:
Brand

DEWALT

Model

DCBL720P1

Weight

9.7 pounds
A light and effective tool for yard touchups or cleaning the jobsite
Variable speed motor lets you save battery power for when you really need it
The lithium ion battery recharges fast
Moves a lot of air at 400 CFM
Pretty noisy for an electric blower
Worx Turbine 12 Amp Corded Leaf Blower
We expect Worx to produce high quality power tools and their Turbine 12 amp leaf blower does not disappoint. It has one of the most powerful electric motors in its class, capable of moving an impressive 600 cubic feet per minute of air at 115 MPH. While it's not the best looking electric leaf blower on the market we can overlook that because it clears big walkways like a gas-powered blower. The Turbine fan technology allows the blower to get the most out of its electric motor and the best news is you won't have to pay through the nose for all this convenience and performance. For more must-have products for gardeners, check out our guide to the best leaf bags.
Key Features:
Ultra-light corded leaf blower
Variable speed control
Rated to 600 CFM and 115 MPH
Dependable 12 amp motor
Specification:
Brand

Worx

Model

WG520

Weight

7.2 pounds
Thinks it's a gas-powered leaf blower
The combination of volume and speed is hard to beat
At only 6.4 pounds it's light enough for anyone
Attractive price point
Looks only a mother could love
Husqvarna 350BT Gas Backpack Leaf Blower
The 350BT Gas Leaf Blower from Husqvarna is the professional choice for those who need to clear long paths and driveways, parking lots, baseball fields, and more. The gas-powered 50cc motor produces 180 MPH airspeed and moves 500 cubic feet of air per minute. The ergonomic harness system is comfortable and practical and goes some way toward easing the strain of carrying the 22.5 pounds around for long stretches of time. You'll clear just about everything with the 350BT, including small stones, light branches and more and you'll never have to worry about straying beyond the limits of the cord. Because there isn't one. For more great garden products check out our selection of the best robot lawn mowers.
Key Features:
500 CFM at 180 MPH
Variable speed throttle
Robust vibration dampening system
Low emission engine design
Specification:
Brand

Husqvarna

Model

965877502

Weight

22.5 pounds
Moves a lot of air fast
The 50cc motor is built for the long haul
Reduces harmful emissions by 75%
The adjustable harness distributes the load pretty effectively
Black+Decker LB700 7-Amp Corded Leaf Blower
Most people don't need to use a leaf blower all the time and when they do it's usually just to perform a quick job like clearing leaves off the porch or away from the garage door. For those small but important jobs the Black+Decker LB700 Blower is the answer. At 4.4 pounds it's one of the lightest leaf blowers out there in any category. But with its 180 MPH speed and its ability to move 180 cubic meters of air per hour it's a compact dynamo that will make short work of those occasional jobs. And if you do decide to take on a bigger tasks you don't have to worry about the LB700 battery dying on you, because this is a corded leaf blower.
Key Features:
Rated for 180 CFM at 180 MPH
Easy to assemble
Cord retention feature
Specification:
Brand

BLACK+DECKER

Model

LB700

Weight

4.7 pounds
At 180/180 it's more powerful than you think
The cord retention feature is a nice touch
So light anyone can use it
Perfect for quick around the house jobs
Not the best looking power tool out there
Makita DUB182Z 18V LXT Lithium-Ion Cordless Leaf Blower
This is not a leaf blower for those with large properties. This is essentially designed for people to blow off their patio or deck from time to time. And it does a great job of that. It's small enough to store under the sink, weighs a scant 3.9 pounds and there are no fumes to contend with. The grip on the DUB182Z is one of the most comfortable we've ever tested and provides a nice, sure grip with very little effort. That's good because the offset design is a bit clumsy no matter if you're right or left handed. The DUB182Z kicks out a modest 91 CFM which is enough to clear the patio or the deck around the pool or the front porch.
Key Features:
Generates 91 CFM
Up to 18,000 rpm motor
Up to 12 minutes of operation at top speed
Rubberized handle
Specification:
Brand

Makita

Model

DUB182Z

Weight

2 pounds
Very light and easy to handle
Affordable and small enough to store anywhere
The lithium-ion battery recharges quickly
Rubberized handle provides a sure grip
Design is a bit awkward
Only 12 minutes of run time on a full charge
Poulan Pro PR48BT Backpack Leaf Blower
The Poulan Pro PR48BT Backpack Leaf Blower is one of the most impressive leaf blowers on the market. As you might have guessed from the name, it fits on your back, which means you can work for longer. It's really designed for people with a lot of space because you can go for hours with this machine. It has a 48CC 2-stroke engine, which can achieve 200mph wind. It will dislodge even the most stubborn leaves from the corners of your yard. Another amazing feature is the cruise-control function – you just select the size and you don't need to pull the trigger, so there's less chance of you getting RSI (repetitive strain injury). If you want a comfortable, super powerful, and reliable leaf blower, the Poulan Pro PR48BT is the way to go. 
Key Features:
48CC 2-stroke engine 
200mph/475 cfm 
Cruise control 
Heavy-duty frame 
Comfortable backpack
Specification:
Brand

Poulan

Model

PR48BT

Weight

22 pounds
Comfortable on your back 
Extremely powerful 
You can go for longer
Greenworks GBL80300 Cordless Leaf Blower
With most every battery power leaf blower the 600 pound gorilla in the room is operational time. Some only provide 15 minutes or so and few will serve up more than half an hour. The Greenworks GBL80300 Cordless is the exception. When fully charged you'll get up to 70 minutes of operational time, which is enough to handle any task around the house. But the GBL80300 Cordless doesn't just run a long time, it's also powerful as all get out, moving 500 CFM at 125 miles per hour. That's absurd for an electric, battery power leaf blower. The cherry on this particular cake is that the GBL80300 generates only 60 decibels, so there's a good chance it won't run afoul of local noise ordinances. For more must-have products for gardeners, be sure to read our comprehensive guide to the best garden trash bags.
Key Features:
Best in class 70 minutes per charge
Rated to 500 CFM at 125 MPH
Quiet operation (60 decibels)
80 volt lithium ion battery and charger
Specification:
Brand

Greenworks

Model

GBL80300

Weight

8.9 pounds
The 80V lithium ion battery can be used with other Greenworks tools
Will even tackle the wet, matted down leaves in the corner of the patio
70 minutes of operation is almost unheard of for a battery powered blower
A tough, strong leaf blower for big jobs
Bigger than it looks in pictures
Leaf Blower Buying Guide & FAQs
Investing in a reliable leaf blower will save you a lot of time and stress trying to manually clean out the yards and pavements regularly. Leaf blowers provide the much-needed advantage when clearing the litter around. Now that we've narrowed down the some of the best options to purchase, here's a guide that will provide more detailed information on leaf blowers.
Features To Consider When Purchasing A Leaf Blower
Weight - The weight of a leaf blower depends on the type; corded, cordless or gas-powered. Corded models are usually more weightless as they don't run on fuel or use heavy batteries. This works also if the blower is handheld and not a larger model.
Strap - Backpack leaf blowers have secure straps that keep them firmly in place while the machine does its work. It is important to have this if you purchase a backpack leaf blower to ease stress and ensure the blower stay reliably in place.
Battery - Battery-powered blowers are rated via their voltage, this determines just how much power the blower will exert.
Blow Speed - The blowing speed is measured in miles per hour (MPH) this simply means the speed at which the air rushes out of the machine. The maximum air velocity is what is usually recorded entailing how powerfully the machine will blow.
Noise Level - Just like many other engine-powered motors, there might be a bit of noise during operation. However, leaf blowers are so noisy, they are banned in some states and not allowed in some neighborhoods. Others have restrictions, this way, you can check which leaf blower falls below the limit. This can be checked by the decibel value of the leaf blower.
Additional Considerations
For a convenient and efficient task of clearing out leaves and other debris materials, here are some necessary tips and vital considerations;
Wearing Earplugs - Gas-powered blowers tend to make a lot of noise when switched on, this can become uncomfortable after some time. Consider wearing earplugs and probably listening to a good tracklist while taking out the leaves.
Battery vs Corded - Corded leaf blowers work well in cases of close proximity; if the yard is close to a power socket, and the leaf blower can go round conveniently are some major issues that have to be considered.
Battery-powered leaf blowers feature a rechargeable battery that provides the freedom of using it anywhere and anytime provided that's it's well charged. The downside to this is the time factor; which takes into consideration the amount of time the battery will run during a task.
Types Of Leaf Blowers
Gas - Gas-powered blowers are quite efficient when it comes to their air pressure and volume. However, they can be a bit more challenging to own. They require regular maintenance and a good mix of fuel and oil to run. There's also the concern of the noisy engine however, those could be small sacrifices to bear when considering the power they exert. They are extra efficient especially for larger jobs and commercial purposes and are rated by their various engine capacities; cubic centimeters as well as the engine cycle- 2 or 4 cycle engines. They are equally rated by their horde power value.
Corded - As the name implies, corded leaf blowers require being plugged into a power source via a power cord. This gives users unlimited run time, as long as the cord is plugged in, the machine will keep running powerfully. They are one of the most affordable types of blowers as they equally don't require as much maintenance as gas-powered models do. However, there is a limit to how far a corded blower will go since it has to be plugged into an available power outlet.
Cordless - These are battery-powered models; they do not need to be plugged into a power source since they are equipped with rechargeable batteries. They may be more expensive than corded models, prices ranging from about $50-$200 dollars depending on the type and brand. They a lot more silent than gas-powered blowers and are lighter and more compact as well. However, they are heavier than corded models due to the extra weight of the batteries.
Leaf Blowers FAQ
Q: What does CFM mean on leafblower?
A: CFM values indicate the measured volume of air that the blower exerts at a period of time. These ratings largely determine the performance of the leaf blower as it ascertains just how efficiently the leaves and debris will be cleared.
Q: What is a good CFM for the best leaf blower
A: For handheld leaf blowers, a good CFM should range from 350-600 CFM when running on airspeeds that exceed 190mph.
Sign Up Now
GET THE VERY BEST OF GEARHUNGRY STRAIGHT TO YOUR INBOX