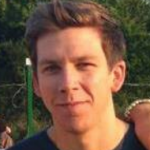 The fall foliage is an annual wonder not to be missed. The downside of all that natural shock and awe, however, is the cleanup. Unless you have a thing for manual labor and can't wait to get out there with the rake every October leaf blowers are the way to go. They're portable, powerful, dependable and fast and they'll save you from the stiff back that often follows a long day of raking in the yard. There are a lot of these devices on the market today designed to clear everything from your 100 square foot patio to your 5 acre spread. Below we've brought together the 10 best leaf blowers for your consideration.
The Best Leaf Blower
Leaf Blower Buying Guide & FAQs
How We Chose Our Selection of Leaf Blowers
Brand - When it comes to leaf blowers you're going to find a lot of big brand names, simply because it's not the kind of device a company can rely on to hold down the financial fort all by itself. So our list is going to be populated mostly by the B+Ds and Dewalts of the world because 90% of the world's leaf blowers are made by big, multifaceted corporations such as those. We do however, always have our eyes open for well-made alternatives and a few of them did manage to find a place on our tally of the best leaf blowers.
Price - Leaf blowers run the price gamut from less than $50 to several hundred dollars. The price will be dependent in large part on the size of the motor, whether that motor is gas or electric powered, the power of the blower itself (as expressed in mph), the brand and other features. For our list we chose a fairly representative cross section ranging from the uber-affordable Black+Decker LB700 to our premium pick, the Husqvarna 350BT. If you have a small yard and only use the blower occasionally there's no need to spend lavishly.
Reviews - As always we keep our ear to the digital ground to hear what people are saying. At the same time we take customer reviews in particular with a grain of salt. Simply because you can never be sure of the impartiality of the source. We'll grant a little more weight to professional reviews, but we still want to check things out for ourselves before making a decision.

Features To Look For in Leaf Blowers
Weight - Weight is one thing you will definitely need to keep in mind when you purchase a leaf blower. Large, powerful, gas-powered leaf blowers can weigh more than 20 pounds. And while that doesn't necessarily sound like a lot it will definitely start to weigh on you after half an hour or so, maybe less. Electric leaf blowers tend to be considerably lighter. The downside being that they are also less powerful. So if you need to clear a long walkway it might take a while.
Strap - With the really light electric blowers there's no need for a shoulder strap. But the heavier the device gets that more important it will be to have a strap and that the strap is comfortable and durable. The strap should be long enough to allow the leaf blower to hang at your side at right around hip level. So you can point it downward and make an easy, natural side to side motion.
Storage - The big, gas-powered leaf blowers need to be stored somewhere safe, away from the living area of the home - either in the garage or tool shed - with the tank completely empty. It's not particularly wise to store this type of leaf blower in the basement due to fumes and fire risk. Electric leaf blowers by comparison can be stored anywhere you can find the space. Some of them are small enough to easily fit in a cabinet under the kitchen counter.
Battery - Most of today's best electric leaf blowers use lithium-ion batteries because they're light and charge quickly. They also tend to drain pretty quickly because leaf blowers require a lot of power. That's just the nature of the beast. If you have a small area you want to clear from time to time like a patio the battery power leaf blower will be fine. For larger areas though you'll need something with a cord or a gas-powered unit.
Blow speed - The amount of air a blower pushes out combined with its speed determines its effectiveness. If you have an average sized property and use your leaf blower pretty regularly, you should look for at least 150 mph out of the nozzle and for the blower to move at least 200-300 CFM or more. If you need to clear a long driveway and multiple walkways you're going to want even more speed and a greater CFM rating or you'll be at it forever. The most important thing is to avoid making any choices based solely on either MPH or CFM. Look for the optimal combination of the two.
Noise level - Exactly how loud a particular leaf blower is will depend on a lot of things. As a general rule however, leaf blowers, particularly gas leaf blowers, can get pretty noisy. Therefore you should check to see if there are any specific noise regulations in place in your neighborhood before buying a leaf blower. You may have never seen one of your neighbors use a leaf blower because they are banned in your city or town. Even if they are not. You may have to buy an electric one to be in compliance with local regulations, since they tend to be quieter.

Additional Considerations
Ear plugs or noise cancelling headphones - Even the quietest leaf blower is going to make some pretty serious noise. Especially if you're operating in a fairly closed space. And the largest, gas-driven leaf blowers are going to make your ears ring like you just came from an AC/DC concert unless you do something to protect them. That means exercising some common sense and purchasing either ear plugs or noise cancelling headphones and then wearing them any time you take the leaf blower out for a spin.
Heavy duty extension cords - Corded electric leaf blowers don't actually have a 100 ft long cord extending from their motor. They rely on an extension cord that plugs directly into the device. Buying that extension cord is up to you and you should not scrimp on it. You'll need a heavy-gauge cord that is specifically designed and rated for outdoor use. In most cases you're going to want a cord that's at least 100 ft in length and at least 14 gauge.
Compatibility - Cordless leaf blowers typically cost more than those that use an extension cord because the battery is expensive. If you are considering a cordless, battery operated leaf blower then you should also consider any other battery-operated power tools you might have. Oftentimes, if you stick to one manufacturer, you'll be able to use the same batteries across multiple devices, which helps mitigate the cost.
Types of Leaf Blowers
Gas - Gas leaf blowers are more powerful than electric ones and you won't ever have to worry about reaching the limit of the cord. If you use the blower a lot and/or you have a large property to cover you should probably consider a gas powered model. The downsides are the cost and the fumes, which have been known to overwhelm the unsuspecting.
Corded - With a corded electric leaf blower you don't ever have to worry about running out of gas or the battery dying on you. It's the only type of leaf blower that provides that type of assured performance. (Of course during a blackout it won't be much use but hopefully you don't experience a lot of blackouts where you live.) At the same time however it won't be a lot of use if you need to clear a large property since you'll be limited by the length of the extension cord.
Cordless - Cordless leaf blowers are not constrained by proximity to the power source. They're also lighter than gas and quieter as well. (Although "quieter" is a relative term and you should still wear earplugs.) Also, there are no gas fumes with an electric leaf blower like this. The downside is that you'll only go as far as the battery will take you.

Leaf Blower FAQs
Q: What does CFM mean on leaf blower?
A: CFM stands for "cubic feet per minute" of air moved. A leaf blower rated at 540 CFM moves 540 cubic feet of air per minute. That's a lot of air. In most, (not all), cases the size of the mouth on the leaf blower is a good indication of the CFM. The bigger the mouth the higher the CFM.
Q: What is a good cfm for the best leaf blower?
A: As a general rule 200 to 400 CFM should be enough for decks, patios and driveways. If you are planning to use the blower on your entire property and that property is more than an acre in size you'll want something in the 400 to 700 CFM range. Simply because anything weaker and you'll be out there all day blowing leaves. You can get leaf blowers rated to several thousand CFM but few are the homeowners that would ever need such a behemoth.