Best Random Orbital Sanders In 2022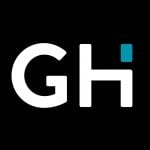 This product guide was written by GearHungry Staff
Last Updated
February 20, 2019
GearHungry Staff
GearHungry Staff posts are a compilation of work by various members of our editorial team. We update old articles regularly to provide you the most current information. You can learn more about our staff
here
.
GearHungry may earn a small commission from affiliate links in this article.
Learn more
When faced with many models of random orbital sanders, choosing the best may prove to be a daunting task. The choice becomes even more difficult when the features running all models are similar.  Enjoy a swift and straightforward sanding process that won't take up a lot of your time, with some of the best random orbital sanders below. Our team has also provided features that will help you make an informed decision during the selection process.
The Best Random Orbital Sander
BLACK+DECKER BDERO100 Random Orbital Sander
Experience fast and efficient material removal with the Black Decker BDERO100 orbit sander. This tool is designed to offer all DIYers the best maneuverability by bringing them closer to their work surfaces. It is a compact tool designed by experts for a high-quality finish and high removal rate. The Black Becker orbit sander features random orbital action and an efficient hook and loop system designed for smooth and swift paper changes. It is a 5-inch tool used in many workshops and homes all around the world, because of its easy use and excellent performance.
Every DIYer has some knowledge of the Black Decker brand. Built in 1910, this company specializes in the design, manufacture, and distribution of home improvement products whether for your yard, garage, automotive and lighting products, power tools, and accessories and various types of hardware. They have set the standard for innovation in their industry and are the inventors of the world's first portable electric cordless drill. The Black Decker brand distributes its products worldwide, which is a significant evolution from their small workshop in Maryland. 
Black Decker is also regarded as one of the best marketing powerhouses in existence, with their numerous high-quality products which are versatile for use both at home or commercially. Amongst their competition, they stand out with pride when it comes to functionality, cost, and quality. Every item they produce exhibits extreme durability and can be used for extended periods. If you need a tool that gets the job done swiftly with a hassle-free operation, we highly recommend the Black Decker Random Orbit Sander. You may also be interested in some of the best rotary tools from our list, so check them out.
Key Features:
Hook and loop system
Dust sealed switch
Compact size
Random orbital action
Specification:
Brand

BLACK+DECKER

Model

BDERO100

Weight

3 pounds
Makita BO5041K 5-Inch Random Orbital Sander Kit
The Makita BO5041Kis another high-performance random orbital sander which comes highly recommended by our team and several users around the world. There are many positive user feedback comments on random orbital sander reviews online about the Makita, and it's just overwhelming. Our team took the time to study its specifications, and the results were more than enough to include this excellent tool in our list of recommendations. Do you need a sander with a fast motor? Or you need a device that is comfortable to use? Both features are possessed by this orbit sander from Makita, with other amazing features you will love.
The Makita sander features a 3 AMP motor that encourages a smooth and quick sanding process. It is a tool built to deliver different levels of speed via its variable speed control dial, and this feature helps every user adequately match the sanding speed to the application. In addition to this speed control, the Makita comes with a random orbit action that results in super smooth sanding and a swirl-free finish, within a short time. For extra comfort during its use, this orbit sander features an ergonomically designed palm grip, made from rubber. This offers the operator excellent control as well as maximum comfort. There is also a front handle that is adjustable to make way for the sanding of confined areas and corners.
For continuous use, the Makita features a large two-finger trigger switch located conveniently to increase the operator's control. This 5-inch orbit sander also has a pad control system that improves and controls pad speed upon start-up. It promotes a clean work environment through its built-in vacuum port adapter and its high capacity dust collection system, features that aren't possessed by many models on the market. The Makita is a durable tool and one of the best orbit sanders you'll ever hear of. Its operations are straightforward, and its features highly efficient. A great DIY gift for a handyman in your life.
Key Features:
3.0 AMP motor
A variable speed control dial
Rubberized palm grip
Two-finger trigger switch
Specification:
Brand

Makita

Model

BO5041K

Weight

3.09 pounds
DEWALT DWE6423K Variable Speed Random Orbital Sander
We all seek to undertake every job we do swiftly, within a minimum amount of time, to a level of perfection that cannot be competed against. For this reason, a variety of tools and equipment have been established by different brands for our satisfaction. They are made in various forms, with multiple materials and as such, they are priced differently. When it comes to random orbital sanders, the best models have already been invented are being used by many tradespeople and professionals worldwide. Various brands exist, but the current brand we love and have chosen as a part of our recommendations list is the Dewalt.
The Dewalt DWE6423K is a random orbital sander tool made in China with high-quality materials. Not only is it durable, but it is also a heavy-duty piece of equipment designed for smooth and straightforward usage. It is a 5-inch sanding tool that features variable speed levels. Alongside its 3 AMP moto, this Dewalt orbital sander uses a hook and loop pad to help deliver an output that ranges from 8,000 to 12,000 OPM. The sanding process is made a healthy activity via the Dewalt's rubber over mold grip while the tool's separate counterweight is designed to reduce the rate of vibration. 
There are many features the Dewalt possesses that sets it apart from many other brands. Some of such unique features include its shorter design, done by experts to offer operators with more surface area for their work. There's also a one-handed locking dust-bag that helps in cleaner operations by keeping itself attached securely to the sander. It also features a dust-sealed switch and an easy user interface for straightforward operations. If you require a sander that is simple to use and feels comfortable to touch, the Dewalt is just what you need. You can combine it with a portable workbench from our list.
Key Features:
5″
Heavy Duty
Variable Speed
Manufactured in China
Specification:
Brand

DEWALT

Model

DWE6423K

Weight

4 pounds
Bosch Random Orbit 5-inch Sander
Everyone who owns a home, company, restaurant and even a school has come into contact with one or more pieces of equipment from Bosch. Bosch is a household name concerning the design and production of household appliances, outdoor, and all other tools that help us undertake our various activities in time. Bosch understands the needs of every institution, and as such, all products they launch into the market offer the best specifications made from only the finest materials in existence. They pride themselves in setting the standard for other brands to follow, which is not surprising especially when it comes to their Bosch Random Orbit Sander.
The random orbital sander from Bosch is 5-inches of perfection. It is a versatile unit created and engineered with a 2.5 AMP motor for quick actions. This enables operators to adjust how fast or slow they prefer the sanding process to be, the Bosch orbit sanding tool provides a variety of speed level controls, matching the speed to your task as well as the workpiece. For reliability, the best random orbital sander gives operators their signature hook-and-loop sanding disc. This disc ensures a firm grip on the drive by offering operators up to 35,000 long-life hooks, which amounts to twice the standard number of latches in a traditional sanding tool design.
Comfort is never compromised with Bosch. All their products, including its orbital sander, offer comfort features such as their lightness in weight, as well as a soft grip that allows for multiple grip positions. Aside from this, the Bosch orbital sander tool features a microfilter system for the trapping of all small particles and fine dust. It is a compact and durable piece of equipment designed to produce a smooth, swirl-free finish. It is an optimized combination of pad rotation and orbit that delivers well-blended, fast removal. Make sure you also check our guide to the best nail guns.
Key Features:
2.5-Amp motor
Variable-speed control
Hook-and-loop sanding disc attachment
Micro filter system
Specification:
Brand

Bosch

Model

ROS20VSC

Weight

3.5 pounds
Makita XOB01Z 18V LXT Random Orbit Sander
Woodworkers receive increased mobility and efficiency with the Makita XOB01Z, another fantastic orbital sander machine from Makita. The cordless nature of this tool makes it the perfect match for all tradespeople who are always on the road. The package offered to customers after a purchase features only the machine, which is easy to carry around in your toolbox or bag. The Makita orbital sander features three unique speed settings that encourage the fast removal of materials during the sanding process. On a single charge, this orbital sander works flawlessly for up to forty minutes on low speed and twenty minutes when operated with high speed.
The XOB01Z Makita orbital sander features an ergonomic design engineered for swift sanding and a swirl-free finish. It is also built with a one-touch electronic speed control system, which alternates among the low, medium and fast settings for ultimate operator control. The body and grip of the Makita sander are second to none and features a careful design that delivers increased operator comfort at all times. For a longer tool life, the XOB01Z sander comes with a dust-sealed switch that keeps all minute particle away from the operating system of the machine. For all its operations, this orbital sander makes use of a lithium-ion battery, which can be charged with a cable. The Makita sander improves the overall finish via its pad brake system that reduces the rate of free-spins. There is also a pad control system that regulates the pad speed whenever you start using this machine.
The Makita XOB01Z is a magnificent creation from Makita. Its ultimate goal is to offer woodworkers and DIY enthusiasts the primary and efficient machine for all their jobs. It is straightforward to use, easy to move around from home to home and doesn't cost you a fortune. Don't forget to check our guide to the best bolt cutters as well. 
Key Features:
Lithium-Ion
Cordless
5″
One-touch electronic speed control
Specification:
Brand

Makita

Model

XOB01Z

Weight

2.9 pounds
DEWALT DCW210B 20V MAX Orbital Sander
The name DEWALT conjures up images of well-made, powerful tools. Whether you're a professional tradesman or an enthusiastic DIYer, chances are, you've used at least one of their tools. We regularly feature them on GearHungry because we trust them. It's that simple. When you spend upwards of $100 on a power tool, you need to know that it's going to get the job done. You also need to know that it's going to last. No one buys a tool to use once. You'd just borrow it then. 
Anyway, onto our review of the DEWALT DCW210B. This model is more powerful than the DEWALT DWE6423K we featured earlier, and it's slightly more expensive too. So, why should you fork out the extra $30 on this model? The main reason is that it's battery-powered, so you can take it anywhere without worrying about finding a wall outlet. If you already own a DEWALT 20V battery, you're in luck because you don't get one included in the price. They're kind of pricey but once you own one, you can use it on all your DEWALT 20V tools. 
Another reason is that it features variable speed control. You can adjust the speed from 8,000 to 12,000 OPM, like the corded version. This gives you the versatility to work on different surfaces. It also has a replaceable eight-hole hook-and-loop sanding pad, making it easy to change out your paper. The final reason to buy the DEWALT DCW210B is the texturized rubber over mold grip. When you're an hour into a sanding session, you'll want to write to DEWALT to personally thank them for making such a comfortable, ergonomic grip. It really is that important.
Key Features:
Brushless motor 
Variable speed – 8,000 -12,000 OPM 
Texturized rubber over mold grip 
Requires DEWALT 20V battery 
Eight-hole hook-and-loop sanding pad 
Specification:
Brand

DEWALT

Model

DCW210B

Weight

2.56 pounds
Black & Decker BDCRO20C 20V MAX Random Orbit Sander
For less than $60, you won't find a better battery-powered random orbital sander than the Black & Decker BDCRO20C. It might not be the best-performing tool on this list but it's got enough power for most DIY applications and it comes with a battery and charger. That's a big deal when it comes to battery-powered tools because a lot of them come without the battery and charger and end up costing you far more than you originally anticipated. So, how does the Black & Decker BDCRO20C stack up against the competition? Well, for starters, it's pretty similar (in terms of performance) to its corded cousin that we featured as our Best Choice products – the Black & Decker BDERO100. That should give you some idea. 
Let's dig into the details. It's powered by a 20V MAX battery, which gives you enough capability to do quick touch-up jobs on large projects and smaller sanding jobs. If you're looking to start a professional woodworking shop, you might need something with more power. It has a comfortable, ergonomic grip that makes it easy to apply enough pressure without giving yourself RSI (repetitive strain injury). Plus, it features a useful dust collection system that helps keep the work surface clean. In short, it's ideal for DIYers but probably a little underpowered for serious carpenters.
Key Features:
20V MAX battery (included) 
12K OPM 
Super compact design 
Ergonomic rubber handle 
Dust collection system 
Specification:
Brand

Black & Decker

Model

BDCRO20C

Weight

3.3 pounds
PORTER-CABLE PCCW205B 20V MAX Random Orbital Sander
You can always trust Porter-Cable to design a perfect budget power tool. The PORTER-CABLE PCCW205B is our favorite random orbital sander designed for DIYers looking to save a couple of bucks. If you don't feel like you need a premium tool from Makita or DEWALT, this is a great alternative. It has enough power for small DIY jobs like rounding sharp edges and removing putty and can be used on larger tasks like sanding down a wooden door (although it won't be as efficient as a belt sander). Because of this, it's the perfect random orbital sander for the casual DIYer. 
One of the biggest selling points of the PORTER-CABLE PCCW205B is that it's battery-powered. You can take this sander anywhere without needing a wall outlet. This makes it great for those quick finishing jobs around the house. It also comes with a detachable dust bag to keep your work area clean. Plus, it has a comfortable ergonomic grip that makes it super easy to work with for long periods.
Key Features:
20V MAX battery included 
Detachable dust bag 
Low-profile design 
Ergonomic rubber grip 
Vacuum port 
Specification:
Brand

Porter-Cable

Model

PCCW205B

Weight

2.66 pounds
Random Orbital Sander Buying Guide & FAQ
Features To Look For When Buying A Random Orbital Sander
There are some elements that you must consider before purchasing a random orbital sander, and some of these elements are not known by those new to tools and how they must work. Below, we have listed a few of such features relating to random orbital sanders, and they're sure to offer you better knowledge before you make that purchase.
Motor - The motor of the OPM refers to the amount of power your sander needs to operate. It usually varies, from 2-6 amp. The higher the OPM of a sander, the faster it can run. When making a choice, be sure to consider your intended use, to know the required motor for its application.
Power Source - There are three options of power sources for random orbital sanders, the pneumatic, corded or cordless. The pneumatic power source is used for the most potent sanders and is often used to design professional sanders. For household purposes, the corded or cordless machines will suffice. Usually, the type of power source affects the power, weight, and reliability of your random orbital sander. Corded tools are generally heavier. The cordless system, though lighter and more mobile, produced less energy with reduced reliability.
Base Plate - The sandpaper is attached to the sander via the base plate. The base plate determines the size of your sanding area. Some models make use of a hook and loop system to attach sandpaper, and this is a more reliable option. The best kind of sanders to purchase are those with holes in their base plates. These holes are for dust removal, which helps promote a clean work environment by sucking up all the sawdust created.
Dust Collection Systems - The cleaner your workspace, the better. Many new models of random orbital sanders come with a self-contained dust collection system, which includes a bag to hold all sawdust created. This bag is detachable and versatile, in that it can also be used with a vacuum hose for added suction.
Durability - The last but equally vital feature to consider is the durability of your random orbital sander. Sustainability is an economic advantage to every owner, as they're not required to keep purchasing other models now and then. It is advised that you research on your preferred model, reading user feedback and also analyzing the various specifications and features of the machine, to decide on whether or not its durable enough to meet your needs.
How To Use Orbital Sander
Turn on your sander and allow it to spin up to speed, before placing in on the material
Keep the sander working in the direction of the grain, using only light pressure.
To attack low spots, don't tip the sander on its sides.
Lift the sander off the material before turning it off.
Random Orbital Sander FAQ
Q: What is an orbital sander?
A: A random orbital sander is a tool that delivers a random-orbit action with its sanding blade, to produce a more elegant, swirl-free finish.
Q: How does an orbital sander work?
A: The random orbital sander has a round pad that vibrates and spins in tiny circles, for ultra-smooth sanding and stock removal.
Q: What is the difference between an orbital sander and a random orbital sander?
A: An orbital sander is a sanding machine that operates in a circle, by spinning the disc round. It moves in only one way. The random orbital sander, however, is a sanding machine that can oscillate in addition to spinning. This versatile movement eliminates all visible scratches and keeps the sanding pattern more random.
Our Top Pick
Our top pick is the Black Decker BDERO100 orbit sander. It is a compact tool designed by experts for a high removal rate, as compared to other models on the market. This tool is designed to bring all DIYers closer to their work surfaces for a high-quality finish at all times. The Black Becker random orbit sander features an efficient hook and loop system designed for smooth and swift paper changes. It is a 5-inch tool used in many workshops and homes all around the world, because of its easy use and excellent performance.
Sources:
Human Factors and Ergonomics – Wikipedia
Oscillation - Wikipedia
Sign Up Now
GET THE VERY BEST OF GEARHUNGRY STRAIGHT TO YOUR INBOX