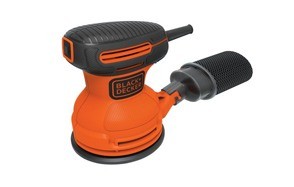 BLACK+DECKER BDERO100 Random Orbit Sander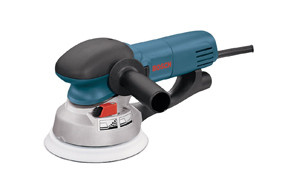 Bosch Power Tools - 1250DEVS - Electric Orbital Sander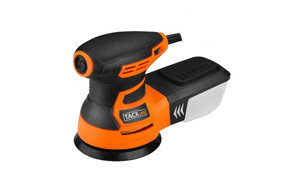 TACKLIFE 5-Inch Random Orbit Sander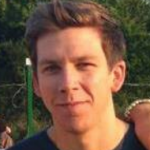 When faced with many models of random orbital sanders, choosing the best may prove to be a daunting task. The choice becomes even more difficult when the features running all models are similar.  Enjoy a swift and straightforward sanding process that won't take up a lot of your time, with some of the best random orbital sanders below. Our team has also provided features that will help you make an informed decision during the selection process.
The Best Random Orbital Sander
Random Orbital Sander Buying Guide & FAQ
Features To Look For When Buying A Random Orbital Sander
There are some elements that you must consider before purchasing a random orbital sander, and some of these elements are not known by those new to tools and how they must work. Below, we have listed a few of such features relating to random orbital sanders, and they're sure to offer you better knowledge before you make that purchase.
Motor - The motor of the OPM refers to the amount of power your sander needs to operate. It usually varies, from 2-6 amp. The higher the OPM of a sander, the faster it can run. When making a choice, be sure to consider your intended use, to know the required motor for its application.
Power Source - There are three options of power sources for random orbital sanders, the pneumatic, corded or cordless. The pneumatic power source is used for the most potent sanders and is often used to design professional sanders. For household purposes, the corded or cordless machines will suffice. Usually, the type of power source affects the power, weight, and reliability of your random orbital sander. Corded tools are generally heavier. The cordless system, though lighter and more mobile, produced less energy with reduced reliability.
Base Plate - The sandpaper is attached to the sander via the base plate. The base plate determines the size of your sanding area. Some models make use of a hook and loop system to attach sandpaper, and this is a more reliable option. The best kind of sanders to purchase are those with holes in their base plates. These holes are for dust removal, which helps promote a clean work environment by sucking up all the sawdust created.
Dust Collection Systems - The cleaner your workspace, the better. Many new models of random orbital sanders come with a self-contained dust collection system, which includes a bag to hold all sawdust created. This bag is detachable and versatile, in that it can also be used with a vacuum hose for added suction.
Durability - The last but equally vital feature to consider is the durability of your random orbital sander. Sustainability is an economic advantage to every owner, as they're not required to keep purchasing other models now and then. It is advised that you research on your preferred model, reading user feedback and also analyzing the various specifications and features of the machine, to decide on whether or not its durable enough to meet your needs.

How To Use Orbital Sander
Turn on your sander and allow it to spin up to speed, before placing in on the material
Keep the sander working in the direction of the grain, using only light pressure.
To attack low spots, don't tip the sander on its sides.
Lift the sander off the material before turning it off.
Random Orbital Sander FAQ
Q: What is an orbital sander?
A: A random orbital sander is a tool that delivers a random-orbit action with its sanding blade, to produce a more elegant, swirl-free finish.
Q: How does an orbital sander work?
A: The random orbital sander has a round pad that vibrates and spins in tiny circles, for ultra-smooth sanding and stock removal.
Q: What is the difference between an orbital sander and a random orbital sander?
A: An orbital sander is a sanding machine that operates in a circle, by spinning the disc round. It moves in only one way. The random orbital sander, however, is a sanding machine that can oscillate in addition to spinning. This versatile movement eliminates all visible scratches and keeps the sanding pattern more random.

Our Top Pick
Our top pick is the Black Decker BDERO100 orbit sander. It is a compact tool designed by experts for a high removal rate, as compared to other models on the market. This tool is designed to bring all DIYers closer to their work surfaces for a high-quality finish at all times. The Black Becker random orbit sander features an efficient hook and loop system designed for smooth and swift paper changes. It is a 5-inch tool used in many workshops and homes all around the world, because of its easy use and excellent performance.
Sources:
Human Factors and Ergonomics – Wikipedia
Oscillation - Wikipedia