Let's Get Moving! The Best Joggers Of 2022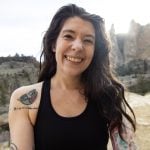 This product guide was written by Tuesday Kirby Kahl
Last Updated
October 21, 2022
Tuesday Kirby Kahl
Tuesday Kirby Kahl is a contributor at Gear Hungry. Her fierce love for the outdoors fuels everything she does. Her professional pursuits include writing, creating art, and photography. These professional passions allow her the time to live life outside as a rock climber, skier, runner, backpacker, paddle boarder, swimmer, and explorer. When Kirby is indoors, she enjoys tea, whisky, old films, cooking, and baking. Her product testing and feedback have shaped the design of everything from climbing shoes to candles.
GearHungry may earn a small commission from affiliate links in this article.
Learn more
Fall is here and with it, the endless struggle of finding the perfect gym bag gear. With the constant change of weather, there's a need to keep both warm and cool at the same time, which is why joggers are a great option. Some of the best joggers are moisture-wicking and are designed for overall comfort while working out. One thing about the jogger, however, is its versatility, which allows users to look both casual and stylish simultaneously, depending on their mood and the occasion. If you're looking for a piece of comfortable and trendy clothing that you can use for your gym sessions, when hanging out with friends, or when you're simply enjoying good family time, this list below was made for you.
Joggers are perfect for shoulder seasons, and honestly every season. We love them for hikes, or for lounging at home. You can find joggers in almost any material and a variety of cuts. There are similar products like sweatpants or track pants, but today is all about joggers and how to find the right ones for you and your personal needs.
The Best Jogger
The PrAna Halle Jogger is our top pick in our list of the best joggers because of its performance in high-impact activities. That being said, it's quite the departure from many of the other products featured on our list. This model is the only recycled nylon blend on our list and it features several features I loved for big days outdoors like a vertical inseam gusset, articulated knees, extra pockets and knit cuffs.
I love these pants for rock climbing and hiking in particular and I love that they don't get destroyed easily. The variety of colorways also makes this model a stylish option for walking around town too.
Key Features:
Performance jogger for high-impact activities
Recycled nylon construction
Great for rock climbing and hiking
Plenty of pockets
Articulated knees
Vertical inseam gusset
Durable build
Specification:
Brand

PrAna

Model

Halle Jogger
The Sportique Daly Jogger is a pillowy soft unisex jogger available in five colorways and seven sizes. When I first put these joggers on, I thought I may never take them off: they are luxuriously soft and my favorite work-from-home pants. Although, I would happily wear them outside the house too as a day jogger for errands or a chilly hike. I love the tapered leg on these fleece joggers, the cut is flattering on both men and women alike.
My only complaint during testing was that during the first two wears, some of the fleece shed, but that's a pretty typical occurrence. Otherwise, these were easy to slide on, easy to adjust with the drawcord closure, and oh so cozy to wear around.
Key Features:
50% polyester, 38% cotton, 12% rayon
Streamlined look
Drawcord closure
Five colorways
Great day jogger
Three pockets
Specification:
Brand

Sportiqe

Model

Daly Jogger
Hanes Men's Jogger Sweatpants
Our best budget joggers are the Hanes Men's Jogger Sweatpants. These budget-friendly sweats offer a relaxed fit on fleece joggers for an almost sweatpants look. With four colors and five sizes to choose from, there is some customization here but not a ton. There's plenty of stretch in the drawstring waist though for ease of movement.
These combine all the best elements of cotton joggers and fleece joggers into one EcoSmart Fleece concoction to keep as warm and cozy as all the best joggers will. Three pockets adorn the front and back for storing everyday carry essentials and when it's time to clean these track pants, you can pop them in the washing machine.
Key Features:
50% cotton, 50% polyester
Side-seam pockets and 1 back pocket
Great as lounge pants or for sports
Machine washable
Drawcord waist
Specification:
Brand

Hanes

Model

O8389

Weight

12.32 Ounces
Match Men's Chino Jogger Pants
Say hello to the Match Chino Jogger Pants, a performance chino jogger. These pants offer flexibility that is second to none and versatility that allows you to dress them up or down in a trendy fashion. Designed from lightweight, no-stretch cottn, they are comfortable and breathable. These pants feature slightly tapered legs, and though they are regular-fit jogger pants, they have elasticized cuffs for a trendier look.
For storage of all your handy and valuable items, such as your home keys or credit cards, the chino joggers from Match come with a single back patch pocket and two slant pockets in front. Overall, these are high-quality pants that are ideal for running errands, lounging around the house, as well as running, skating, and more. They are a far cry from sweats and look more like skate pants, a closer relative to our top choice product than many other products featured on our list.
Key Features:
100% cotton construction
Front slant pockets, 1 back patch pocket
Pre-washed, won't shrink
Comfortable elastic waist
Specification:
Brand

Match

Model

6054_Army yellow_S/29

Weight

1.27 Pounds
Champion Men's Powerblend Joggers
Experience comfort like never before with these cotton-polyester blend joggers in your closet. The Champion Powerblend combines the strength of polyester with the breathability of cotton to create an entity of great value that can be worn for a variety of activities. These stretchy joggers come with a drawstring closure, which allows for any major or minor adjustments for a more secure fit whenever necessary.
Our team of experts loves the Champion Powerblend Joggers because of their retro-inspired design, which features tapered legs and cinched cuffs. This look is a trendy style that appeals to most men, especially the younger generation. We recommend these jogger pants to anyone who seeks a versatile pair of pants with a modern silhouette. For more amazing apparel, check out our guide to the best walking pants.
Key Features:
50% cotton, 50% polyester
Tapered leg with cinched cuffs
Drawstring closure
Front pockets
Slim fit
Specification:
Brand

Champion

Model

P1022

Weight

1 Pounds
ITALY MORN Men's Chino Jogger Pants
Folks who purchased the Italy Morn Chino Jogger Pants have admitted to not looking at other brands because of how durable and comfortable these cotton joggers are. If you seek the best joggers for men, these are a great choice. Made from cotton and elastane, they are comfortable and breathable simultaneously.
These chino jogger pants are suitable for men of all sizes thanks to the full range of inclusive sizing options available. Their design also features a drawstring waist to allow for adjustments and more customized fits when you find your ideal size. The design and materials used in the construction of these joggers make them the perfect piece of clothing for a myriad of activities, both casual and leisurely. You can take your joggers out for jogging, skating, or work weekends and also wear them around your home. This super stylish jogger model also makes a great fitness gift for men of all ages.
Key Features:
98% cotton 2 % elastane
Elastic waistband with drawstring
Side slant pockets and back pockets
Breathable and comfortable
Stylish design, slim fit
Specification:
Brand

ITALY MORN

Model

ITALYMORN001

Weight

15.8 Ounces
Under Armour Men's Sportstyle Tricot Joggers
As a brand, Under Armour has decades of experience in designing and manufacturing all things sports, and this expertise is easily recognized in their products. They never compromise on quality and, as much as possible, merge their style with the item's functionality, whatever it may be. So, if you seek the best joggers on the market, definitely check out Under Armour Sportstyle Tricot Joggers.
These jogger pants are manufactured with pure polyester and can be washed easily in your machine. They feature an external drawcord, back and hand pockets, ribbed cuffs and a waistband for a perfect fit. To trap warmth and offer you ultimate comfort, these pants are made from double-knit polyester fabric with a soft inner lining. The material also dries moisture fast to prevent you from feeling any discomfort during the day.
Key Features:
100% polyester construction
Moisture-wicking properties
Soft lining traps warmth
4 pockets altogether
Ribbed waistband
Performance jogger
Specification:
Brand

Under Armour

Model

1290261

Weight

1.09 Pounds
WT02 Men's Twill Jogger Pants
The WT02 Men's Twill Jogger Pants are designed with care and precision to offer you more than you invest in them. They are made from cotton and spandex and feature a trendy relaxed silhouette with tapered legs.
The WTO2 men's joggers are beautiful in design and durable in construction, thanks to high-quality materials. They feature a drawstring waist that helps them accommodate all sizes with ease. They can also be washed easily in your washing machine, taking a significant load off your hands for other activities. Folks worldwide love these joggers, particularly because they're the perfect piece of cotton-blend clothing designed with elasticized cuffs and a stretch twill fabric. These pants can be used for a wide range of activities, such as jogging or taking a walk around your neighborhood and even shopping for groceries. They adapt to your body and offer you a warm and comfortable enclosure you can always depend on. For more options for outdoor activities, check out our guide to the top hiking pants.
Key Features:
98% cotton, 2% spandex
Drawstring waistband
Elasticized cuffs
Breathable and stretchy
Trendy, relaxed fit
Peak Velocity Men's Metro Build Your Own Jogger Pants
Place these Peak Velocity Metro Build Your Own Jogger Pants into your cart, and you'll have no regrets. These joggers are made from polyester and cotton to create an entity that offers warmth, breathability, durability and comfort at all times. With a true athletic fit, they're full through the seat and thigh and tigther below the knee.
These classic joggers feature a detailed design that has been reported by many customers to offer nothing but the best in quality. At any time after your purchase, if you're not satisfied with your joggers, you're at liberty to make a return for a full refund. Get the ultra-casual Metro Jogger Pants for yourself or a loved one. For pants for more extreme outdoor activities, check out our top picks of the best-selling wader pants.
Key Features:
66% cotton, 34% polyester
Hand pockets, back pocket, bonded thigh pocket
True athletic fit
Great for lounging or running
Specification:
Brand

Amazon Peak Velocity

Model

SYMM18003

Weight

1 Pounds
Brooklyn Athletics Men's Twill Jogger Pants
Whether for jogging, golfing, playing basketball, or as yoga pants, The Brooklyn Athletics Men's Twill Jogger Pants are perfect for any sport. The Brooklyn Athletics Men's Jogger Pants are the best all-purpose joggers for men in the market right now. With apparel inspired by skate scenes and the East Coast surf, these joggers are designed for use by anyone who has (or wants to have) an adventurous and active lifestyle.
These pants are made from soft brushed twill material, and they come in a variety of sizes and colors. For added comfort, users are at liberty to use the included adjustable drawcord to prevent any fashion mishap. When choosing from a variety of sizes, customers are advised to order a size larger than their original size if they seek a looser fit. The Brooklyn athletics twill jogger jeans are the perfect pair of pants for lounging at home, engaging in active sports, or for any casual outing.
Key Features:
60% cotton, 40% polyester
Slim fit trousers
Gathered cuffs
Adjustable drawcord
Great as lounge pants
Specification:
Brand

Brooklyn Athletics

Weight

1 Pounds
Why Trust Us
I've spent many years working as a tech rep for various brands and my primary niche has been technical footwear and apparel. I love diving into the nitty gritties of apparel and ensuring that the clothing folks bring into their homes can serve them well.
Who Is This For
This guide is for anyone looking for a pair of joggers, whether that's for a high-impact activity like scrambling or rock climbing, a chilly jog, or a shoulder season walk, we have plenty of options here in our guide for you. We love joggers of all shapes and varieties and we've included plenty of materials and cuts so there are plenty of choices. If you don't quite find what you're looking for in our selection, check out our buyer's guide to direct your purchase.
How We Picked
Selecting the best joggers for men and women was mostly a matter of ensuring we had an appropriate mix of styles, fabrics, sizes, and budgets represented. Not everyone shares the same style and what some find to be super stylish, others may find absolutely atrocious. Some love the less fitted track pants style and want the warmth of fleece while others want a more tapered fit and want the breathability of polyester, so we aimed to strike a balance of needs in our selection.
How We Tested
We tested the best joggers in a few ways. The first method involved general lounging in our favorite supremely comfortable pair of joggers around the house. Next up, we tried light hikes and runs in shoulder season weather in some of the warmer joggers. In some of the more performance-focused models, we went on hikes and went rock climbing to ensure the comfortable fit went beyond walking around the neighborhood.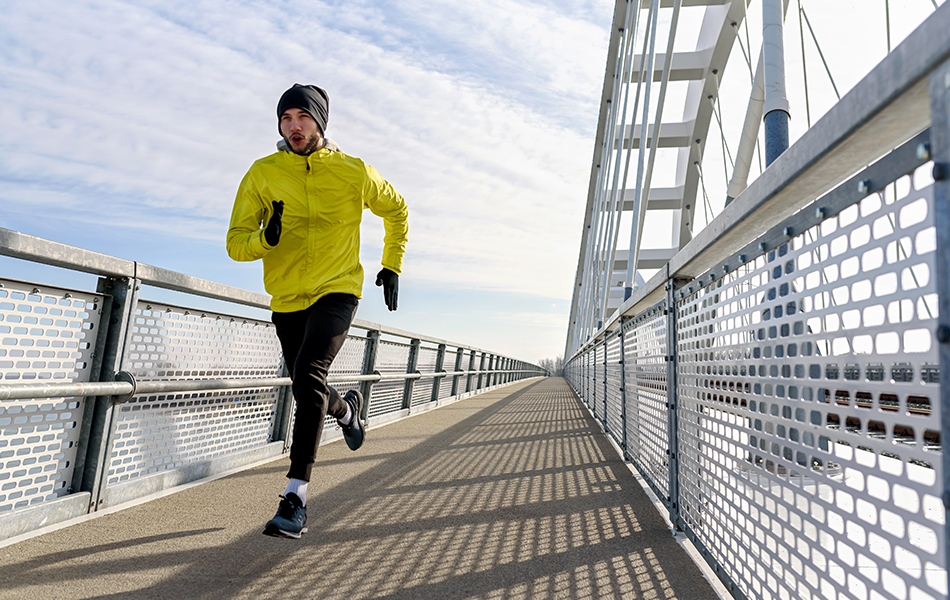 Features To Look For In Joggers
Material - In today's market, one is bound to come across popular men's joggers and women's joggers made from a variety of different fabrics. Depending on your intended use, you might opt for a particular fabric over another. For instance, leather joggers or faux leather joggers will not be considered the ideal type of pants for any sporting activity. It is better to opt for a pair of joggers made from a material with moisture-wicking properties like recycled polyester for summer days and warmer weather. However, when it cools down, cotton joggers or fleece joggers with a relaxed fit will hit the spot.
Comfort - The best joggers will both be comfortable and compliment your physique. But your stretchy joggers should first and foremost be comfortable as they will be mainly used in leisure time as lounge pants and during sports. You will want to ideally opt for a comfortable fit, perfect for lounging or for moving. The fabric of your joggers will also play a big role in how comfy your joggers feel. In general, the more breathable the fabric is, the more comfortable your joggers will feel. For lounging around the house, we recommend cotton joggers (the same material your favorite comfy T-shirt is made from), but for sports, you might want to stick to moisture-wicking polyester joggers.
Style - When it comes to fashion, there are joggers designed for men only, women only, and inclusive sizing that is meant to be unisex. The fabric and color can drastically change the style and some models will feature pleats or even patterns. Consider the season and your personal preference before purchasing.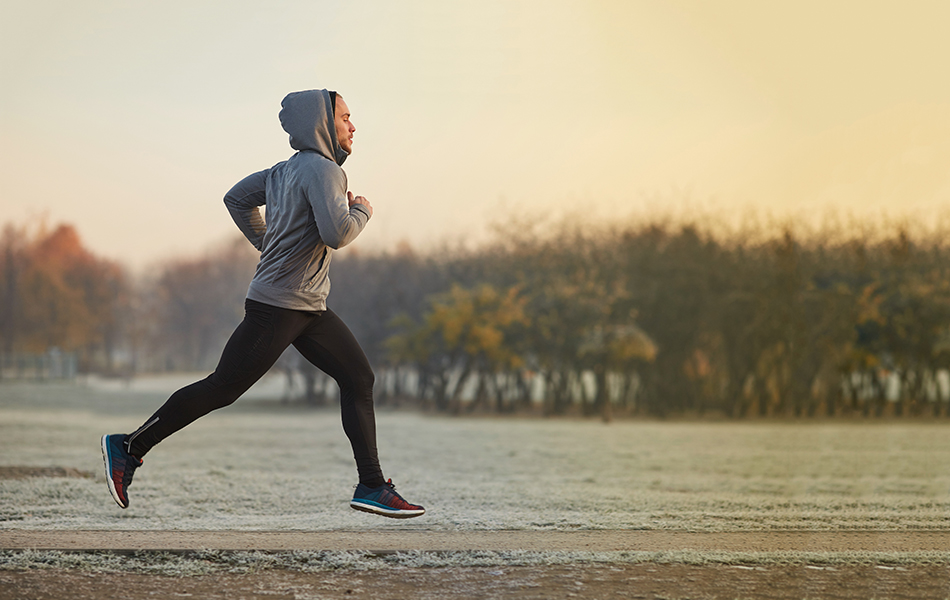 Jogger FAQ
Q: What is the difference between sweats and joggers?
A: Sweats and joggers have a similar look and are often confused with one another, however, there are a few key differences. The primary differences occur in the fabric. The fabric in joggers is often more lightweight and airy and heavier, warmer fabrics are found in sweats.
Q: Are joggers supposed to be tight or loose?
A: A pair of joggers should have a mostly relaxed fit with a more tailored look at the waist and ankles. But the rest of the pants should be airier and supremely comfortable.
Q: What material is best for joggers?
A: Joggers come in a variety of materials and the best material varies based on your needs. On a chilly day, a comfortable pair of soft fleece joggers is often the answer. However, when you aren't lounging, you may need a performance jogger with moisture-wicking properties, which is usually made of recycled polyester or normal polyester. I've found that I like polyester joggers for runs, warmer days and other performance applications, whereas soft fleece and terry fabrics are my choice for a good pair of lounge pants.
Q: Are joggers still in style?
A: Yes, joggers are a timeless piece and a new wave of fashion has brought them back into style. They are a shoulder season and cold weather casual staple. Casual gym days and the rise of athleisure have made the performance jogger a wardrobe staple for all.
Sources:
What Does Moisture-Wicking Mean? - REI Co-Op
Sign Up Now
GET THE VERY BEST OF GEARHUNGRY STRAIGHT TO YOUR INBOX