Best Joggers For Men In 2022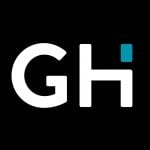 This product guide was written by GearHungry Staff
Last Updated
June 20, 2019
GearHungry Staff
GearHungry Staff posts are a compilation of work by various members of our editorial team. We update old articles regularly to provide you the most current information. You can learn more about our staff
here
.
GearHungry may earn a small commission from affiliate links in this article.
Learn more
Summer is upon us and with it, the endless struggle of finding the perfect gym bag gear. With the constant change of weather, there's a need to keep both warm and cool at the same time; hence why joggers are a great option. Some of the best joggers for men are moisture-wicking and are designed for overall comfort while working out. One thing about the jogger, however, is its versatility, which allows users to look both casual and severe at the same time, depending on their mood and the occasion. If you're seeking a piece of comfortable and trendy clothing that you can use for your gym sessions, hanging out with friends or simply enjoying good family time, this list below was made for you.
The Best Jogger For Men
Adidas Men's Tiro '17 Joggers For Men




All across the globe, Adidas remains one of the most famous sports clothing brands, mainly for their exceptional production and design of some of the best workout clothes. They are a company that aims to leave a mark in the sports industry; thus, every item they launch is of excellent quality, made from premium products and rigorously tested to perfect its durability. They consider the balance between style and purpose, which serves them well by providing them with customers who aren't into sports but love to look good. This is why the Adidas Mens Tiro Pants are our best choice joggers for this article and right reason.
These best joggers for men are unique in every way. They are designed from a double-knit polyester material for maximum durability and flexibility. To keep the wearer dry and fresh at all times, the pants feature a patented Climacool system which aids in ventilation whenever you put on these pants. The Tiro from Adidas feature pockets for secure storage of all your handy items and comes with ribbing on the lower legs for a trendier outlook. We love these jogger pants because they're easy to put on and take off. Also, they have a drawstring on the elastic waist for a more customized fit to promote smooth footwork. Stay cool while you train hard; get the Tiro joggers and experience what real comfort looks like.
Key Features:
Ventilated climacool
Slim fit
Mesh insert below back waist
Front zip pockets
Specification:
Brand

adidas

Model

S1906GHTAN105-P

Weight

7.8 ounces

Meet the Cindeyar Men's Cargo Pants, another pair of jogger pants we can't stop raving about. These are slim fit mens joggers, designed as casual chino trousers for the everyday man. They are made with premium, breathable material and their slim fit ensure that wearers don't have issues with their pants getting loose. These jogger cargo pants come with the typical drawstring closure that allows for a customized and more secure fit, with tapered legs for a trendier look. We love these pants because they can be used for work, sports, daily life and leisure, and their flexibility and comfort comes second to none. For storage of any items you need immediately, the Cindeyar joggers are designed with up to four spacious pockets.
Washing or cleaning your pants will not be a problem since the materials used allow for machine washing. This takes the load off your hands and also offers you more time to undertake other activities without any worries. When, however, customers are advised to keep the temperature below 30 degrees, and anything higher may affect the composition of your jogger. The Cindeyar cargo pants are an excellent match for trendy men and those who want to upgrade from their basic khakis. 
Key Features:
For daily life, sports and work
Flexible and elasticated waist
Slim fit
Machine wash
Nike Men's Sportswear Tech Fleece Joggers For Men




Our premium product is one of the Nike Men's Sportswear Jogger Pants. The Nike brand is always in high regard and comes highly recommended by athletes, trainers and the general public. All their gear and apparel are durable, beautiful and functional, and as such, we can guarantee that these joggers will be no different. They are made from warm and lightweight fabric, with multiple pockets for storage. The style of these joggers features an articulated seam and tapered legs, which help streamline the fit and offer snug comfort. These joggers are ideal for all seasons and activities thanks to their design and construction. They are also durable enough to withstand regular usage and cleaning. Enjoy comfort at no extra cost with these jogger jeans from Nike. You can also combine them with some of the Nike hoodies from our list.
Key Features:
Light and warm fabric
Tapered legs and articulated seams
Elastic waistband
Multiple pockets
Specification:
Brand

Nike

Model

AFN-NIKE-805162

Weight

6.7 ounces
Match Men's Chino Joggers For Men

Say hello to the Match Chino Jogger Pants, and the best joggers for men. There's no denying the extreme comfort that comes with wearing joggers. These pants offer flexibility that Is second to none and a versatility that allows us to dress them up or down in a trendy fashion. These chino pants from the Match company are no different. They are designed from lightweight, no-stretch fabrics such as cotton and as such, allows for natural ventilation and wicking away of sweat. It sits at the waist comfortably and features an elastic closure to allow for a more snug fit. The style of these men's chinos is exceptionally trendy, and this has several guys trooping in to make a purchase. It features slightly tapered legs, and though they are regular fit jogger pants, they have elasticized cuffs for a trendier look.
There's no denying that the match chino joggers are an exceptional brand of joggers with a fantastic design. Though there is no zip, the pants make up for this by having an elastic waist drawstring which allows the wearer to fit into his pants without any issues. For storage of all your handy and valuable items such as your home keys or credit cards, the chino joggers from Match come with a single back patch pocket and two slant pockets in front. For those lads who love to look good with clothing that is convenient to wear and take off, as well as those who love the different color of joggers, we will recommend the Match jogger pants for you. They are high-quality pants that are cool to admire and even cooler to wear.
Key Features:
Elastic closure
No zip
Two front slant pockets, one back patch pocket
Pre-washed
Champion Men's Powerblend Joggers For Men




High-quality jogging pants are characterized by the fact that better materials are used in their production and they adapt to the body shape optimally. Champion has done a great job with most of their designs and has a vast customer base in all corners of the world, mainly because of its production of top quality products. They seek to create clothing that provides comfort and flexibility and well as versatility, which allows the customer to move from one area to the other without looking out of place. Our list of best joggers for men will never be complete; thus, without the Champion Powerblend Jogger Pant, an exceptional creation for all men.
Experience comfort like never before with these jogger pants in your closet. The Powerblend combines the strength of polyester with the breathability of cotton to create an entity of extraordinary value which can be worn for an extended period without any issues. These joggers feature an imported design which is easy to wash in your machine. It comes with the famous drawstring closure, which allows for any major or minor adjustments for a more secure fit whenever necessary. Our team of experts love the champion Powerblend because of its retro-inspired design, which features tapered legs and cinched cuffs. This look is a trendy style that appeals to most men, especially the younger generation. We will recommend these jogger pants to all who seek a pair of pants with a modern silhouette and a versatility in use they can enjoy. For more amazing apparel, check out our guide to the best walking pants.
Key Features:
Drawstring closure
Machine Wash
Tapered leg with cinched cuffs
Cotton/polyester blend
Specification:
Brand

Champion

Model

P1022

Weight

1 pounds
ITALY MORN Men's Chino Jogger Pant

Men who purchased the Italy Morn Chino Jogger Pant have admitted to not looking at other brands on the market because of how durable and comfortable these pants are. If you seek the best joggers for men, these are the only pants for you. They ensure that all materials used in the design of these joggers are safe and durable and can withstand regular use and washing. It is made from a 2% elastic twill material combined with 98% cotton to offer you a pair of joggers that quickly adapt to your body and are breathable simultaneously.
These chino jogger pants are suitable for men of all sizes, thanks to the full range of size options available. Their design also features a drawstring closure to allow for adjustments and more customized fits, when you find your ideal size. The design and materials used in the construction of these joggers make them the perfect piece of clothing for a myriad of activities, both casual and leisure. You can take your joggers for exercise sessions, jogging, outdoor activities, work-weekends and even wear them around your home every day without any problem. We recommend the chino joggers for both the young and old and suggest it as the ideal fitness gift for all young men who love to work out in a well-styled jogger.
Key Features:
98% cotton two %elastic soft stretch twill
Elastic with drawstring closure
Elastic waistband with drawstring
Stylish design
Specification:
Brand

ITALY MORN

Model

ITALYMORN001

Weight

15.8 ounces
Under Armour Men's Sportstyle Jogger Pants

One brand we fell in love with while searching for the best joggers for men is Under Armour. This is a company with years of design expertise in the sporting industry. They have decades of knowledge in the design, manufacturing and distribution of all things sports and this expertise is easily recognized in their products. UA ensures that all items they launch are made from only the best and safest materials to offer comfort to customers. They never compromise on quality and as much as possible, merge their style with the functionality of the unit, whatever it may be. If you seek to have the best joggers on the market, search for the Under Armour Sportstyle Jogger Pants.
These jogger pants are great! From the choice of material to their design, they are imported goodness. They're manufactured with pure polyester and can be washed easily in your machine. They feature an external drawcord, back and hand pockets as well as a ribbed waistband for a perfect fit. To trap warmth and offer you with ultimate comfort, these pants feature the use of a double-knit polyester fabric which features a soft inner and a smooth face. The material also dries moisture fast to prevent you from feeling any discomfort during the day.
Key Features:
Machine wash
Durable knit fabric
Material wicks sweat
Ribbed waistband
Specification:
Brand

Under Armour

Model

1290261

Weight

1.09 pounds




As joggers are designed for maximum comfort and flexibility in movement, to ensure that you receive these benefits, one brand men around the world can rely on is the WTO2. They launched their Men's Jogger Pants recently, and it has since seen a boost in their sales. These joggers are designed with care and precision to offer you more than you invest in them. They are made from the best cotton and spandex materials and feature an imported design that is trendy enough to blend into a wide range of scenarios you may find yourself in.
The WTO2 men's joggers are beautiful in design and durable in construction, thanks to the use of high-quality materials. They feature a drawstring closure that helps them accommodate men of all sizes with ease, and also offer them comfort like never before. These joggers can be cleaned easily in your washing machine, taking a significant load off your hands for other activities. Men across the world love these joggers particularly because they're the perfect piece of cotton-blend clothing designed with elasticized cuffs and a stretch twill fabric. These pants can be used for a wide range of activities, such as jogging or taking a walk around your neighborhood and even shopping for groceries. It adapts to your body changes with ease and offers you a warm and comfortable enclosure you can always depend on. For more options for outdoor activities, check out our guide to the best hiking pants.
Key Features:
Drawstring closure
Machine wash
Drawstring waistband
Elasticized cuffs
Amazon Peak Velocity Jogger Pants

Who doesn't love Amazon? We believe they're the best thing since the internet, as they help us have possession of a myriad of items at the touch of a button. Place this Amazon Peak Velocity Jogger Pants into your cart, and you'll have no regrets. These joggers feature a 'build your own' design, which most pants don't have. It is made from the careful balancing of material such as polyester and cotton to create an entity that offers warmth, breathability, durability and comfort at all times.  The Amazon brand jogger pants are an imported entity which allows you to pick your ideal silhouette, size and the fit that best suits your body and its needs.
Besides the ability to build your joggers, this Amazon product features a detailed design that has been reported by many customers to offer nothing but the best in quality. At any time after your purchase, if you're not satisfied with your joggers, you're at liberty to make a return for a full refund. Take a chance, try something new like creating your jogger pants. Get the Amazon Brand Jogger Sweatpants for yourself, or any other loved one. For more extreme outdoor activities, check out our top picks of the best wader pants.
Key Features:
Imported
Machine wash
Satisfaction guaranteed
Wearing size medium
Specification:
Brand

Amazon Peak Velocity

Model

SYMM18003

Weight

1 pounds
Brooklyn Athletics Men's Twill Jogger Pants

Whether for jogging, golfing, playing basketball, in the gym, as yoga pants and much more, jogging pants are perfect for any sport. On top of that, they can also be worn indoors as they are super comfortable. The Brooklyn Athletics Men's Jogger Pants are the best all-purpose joggers for men in the market right now. With an apparel inspiration from skate scenes and the East Coast surf, these joggers are designed for use by anyone who has an adventurous, active and highly functional lifestyle. It is a modern jogger featuring an innovative design and with specific detail that makes it trendy for everyone around.
These pants are made from a soft stretch and soft brushed twill material, and they come in sizes designed for an athletic fit. For added comfort, users are at liberty to use the included adjustable drawcord to prevent any fashion mishap. We love the style and design of these joggers but much admire features such as the storage pockets and the variety of colors available. When choosing from the variety of sizes, customers are advised to order a size larger than their original size, if they seek a loose fit. The Brooklyn athletics twill jogger jeans is the perfect pair of pants for lounging at home, engaging in active sports or for any casual outing you have. It is simply the best.
Key Features:
Slim fit trousers
Gathered cuffs
Adjustable drawcord
Tapered style sweatpants designed
Specification:
Brand

Brooklyn Athletics

Weight

1 pounds
Jogger For Men Buying Guide
How We Chose Our Selection Of Joggers For Men
Brand - Though the brand doesn't determine the quality of a product, having a trusted brand is one of the best investments anyone can make. We have thus offered you many brands known for their expertise in the design of sports apparel such as Nike, Under Armour, Adidas and Match, to ensure that any pair of jogger pants you select is worth your investment.
Price - As much as possible, don't spend above your limits when shopping for products even joggers. To help you do this, we provide a wide range of jogger pants, each with high manufacturing quality but at affordable prices, you can afford. Our list helps you stick to your budget but still look trendy.
Reviews - To provide our readers with products that stand the test of time, after several washes and many wears, we sought advice from customers who already own these pants. Their feedback guided our selection and also helped us streamline our choices to suit a varied range of readers.

Features To Look For In Joggers For Men
We love the type of variety provided by different brands concerning joggers for men. All around the world, different manufacturers have provided a wide range of options in different colors and sizes to accommodate the preferences of as many men as possible. Sometimes, the availability of options can be overwhelming, making the decision-making process tedious. To relieve you of such stress, we take you through the essential features to be considered before making any purchase of joggers.
Material - In the market today, one is bound to come across joggers made from different fabrics. Depending on your intended use, you might opt for a particular fabric over another. For instance, leather joggers will not be considered the ideal type of pants for any sporting activity. It is better to opt for a pair of joggers made from a lightweight, warm and comfortable fabric for seasons such as the summer and heavier materials such as leather that retain heat during the cold, winter days.
Comfort - To serve the purpose of convenience, it's best to purchase joggers that greatly compliment your physique, instead of opting for sizes that will make them look too small or too chubby. It is important that your selection of sweatpants are comfortable as they will be mainly used in leisure time and sports. That is why it is better to opt for joggers that fit you snugly if you're going for a sexier look as this will compliment your body type and frame. Another way to experience comfort is via the kind of material used. The more breathable material is, the more comfortable your joggers are going to feel.
Style - When it comes to fashion, there are joggers designed for men only, women and only and those that are meant to be unisex. It is imperative that you study the pants you want to buy, to find out its style and intended market. No one wants to see a guy wearing female joggers at them gym, neither will they love such a sight at a guy's night out.
Sign Up Now
GET THE VERY BEST OF GEARHUNGRY STRAIGHT TO YOUR INBOX