Best New Balance Shoes For Men in 2022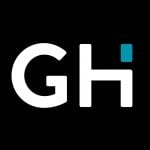 This product guide was written by GearHungry Staff
Last Updated
July 9, 2018
GearHungry Staff
GearHungry Staff posts are a compilation of work by various members of our editorial team. We update old articles regularly to provide you the most current information. You can learn more about our staff
here
.
GearHungry may earn a small commission from affiliate links in this article.
Learn more
The hybrid between athletic and casual, the brand that brought running attire into the mainstream: New Balance has been around for ages, but with all that time, their allure hasn't faded. There are some brands that we just can't give the proper spotlight to in our mixed guides, so we make our own for specifically just their products. New Balance has the general reputation of being budget-friendly, durable beyond compare, and stylish with an athletic vibe. Without further ado, let's get into the twelve top pairs of New Balance shoes on the market today.
The Best New Balance Shoe For Men
Men's MX608 Training New Balance Shoe
Twenty styles to choose from, each packing 110% quality and comfortability. MX608 Training Shoe was a close spot for first place, especially when you slip into these and feel comfort envelop your senses. The classic lace-up closure contours to your foot, giving you a wide range of motion while still being tight enough for running or other physical activity. Thanks to the leather construction and breathable upper, this stays feeling fresh, and threatens to outlast every other shoe in your wardrobe.
Added features are the pull tab at the heel, and the rubber insole with excellent traction. These are equipped to handle the toughest trails and roughest roads, but they're also form-fitting enough to fit with everything in your wardrobe, and then some. Feel at home in the EVA footbed, offering superior shock absorption capabilities, and get ready to seize the day. Be sure to combine this with cool running socks from our list.
Key Features:
Lace-up closure w/ pull tab at the heel
Predominate leather construction
Sturdy and durable; designed to outlast every other shoe in your collection
Specification:
Brand

New Balance

Model

MX608v4

Weight

3 pounds
510V Trail Running New Balance Shoe
Hitting the ground running, the Trail shoe comes in over a dozen unique styles, and provides you with that classic New Balance look, with a few added benefits. You get a sturdy, durable rubber insole, as well as a leather and mesh upper section to keep maximum breathability throughout the day. These are designed to be running shoes, but one look at they and you know that they'll be absolutely excellent with your current wardrobe.
They're also lightweight, weighing just twelve ounces. You'll feel light on your feet, while still having enough weight to them that you know they're there. If you care for them properly, this superior shoe will last you a good five years. New Balance is known for their quality and attention to detail, and the Trail running shoe is a shining example to just that.
Key Features:
Rubber insole
Leather and mesh upper for breathability
Lightweight at 12oz; keeps you moving
Specification:
Brand

New Balance

Model

MT510V3 Trail Shoe-M

Weight

12 ounces
990V Running New Balance Shoe
Packing the same heat as our top pick, but with an added stylistic difference or two. Not only does this altered series come in over two-dozen unique styles, but you'll also reap the rewards of a slightly raised tongue and tighter grip around your ankles. Thanks to the enhanced design, 990V contour to your feet, allowing you to make use of the stellar traction along the bottom. Road, path or rainy day, you'll be ready to rock and roll in these.
New Balance tends to keep closer to the side of leather, but with these they also threw in some textile into the main construction. This gives you about three years of life on this shoe on average, but there are plenty of men still rocking these after five years, with no sign of retiring them anytime soon. Care for them, and they'll care for you, from the laces down to the last lap around the track. And if you plan on running during colder weather, make sure to get a good running jacket.
Key Features:
Breathable mesh upper for sweat reduction
Excellent traction for asphalt and dirt trails alike
Leather and textile build; average three-year lifespan
Specification:
Brand

New Balance

Model

M990KMN4

Weight

2 pounds
We're taking things down a notch, and enjoying a nice, brisk pace. This walking shoe gives you only four styles to choose from, but also come at a lower budget price than the other models we've reviewed so far. MW411 has a perforated upper, which extends breathability even when there's not a lot of pressure and stress on the shoe. While most focus on high intensity to process airflow, these help regulate it all on their own.
Even with your eyes on the road ahead, the Earth's many pathways can be tricky. Utilize the excellent interior traction along your rubber sole, and conquer advanced hiking trails and the mundane day-to-day path ahead of you. Quick lacing and a sturdy outsole add to the value, and promote a long lifespan for this budget-friendly shoe.
Key Features:
Perforated upper for airflow
Predominate leather construction
Rubber sole provides great interior traction
Specification:
Brand

New Balance

Model

MW411

Weight

1.6 ounces
Designated to look dapper as hell, and nothing more. New Balance primarily focuses on athleticism when they compile the construction and style of their shoes, but with the Iconic 574, they wanted to make a durable shoe that looks good on you, and keeps your wallet feeling fat and happy. You get six styles to choose from, though the classic gray and white are our favorite. You still get some of the benefits of running shoes, such as the mesh upper for breathability, while also having a touch of suede for comfort.
Added support and longevity of the product comes in the form of the ENCAP and TPU heel sections, as well as the layered rubber grips along the underside for increased traction. It's going to take you a long time to wear through these, so strap in for a decade-long ride of using your most reliable shoes, and plan accordingly.
Key Features:
ENCAP heel for added stability and support
TPU heel clip
Suede and mesh upper for lightweight comfort
Specification:
Brand

New Balance

Model

ML574EGG

Weight

2.09 pounds
Fresh Foam 1080V Running Shoe
There's a wide price gap here, but if you're all about getting a little taste of everything in one shoe, then this is the ticket. The 1080V is like experiencing the world in 1080P: it comes with all the features you need in a shoe. First and foremost, it's supportive beyond compare thanks to the Fresh Foam technology, and the curvature of the outsole. That contains hexagonal rubber tiles to grip the environment, so you're structurally gliding through the landscape around you.
All that power and traction comes in a sexy package: six different unique styles await you, ranging from bright and vibrant color schemes to safer gray and white designs. The insole can be removed to accommodate new gel insoles, which is particularly helpful for pronation and comfort if the included ones don't tickle your fancy. Last but not least, the quick lacing system makes these the ultimate wingman for a quick dash through the park on a Sunday morning. 
Key Features:
Synthetic and mesh design for maximum breathability across the entire shoe
Hexagonal rubber grips contour to your foot and the environment
Fresh Foam technology keeps your feet comfortable while providing stable support
Specification:
Brand

New Balance

Model

M1080OY7 D 105

Weight

3 pounds
Kaymin Trail v1 Running Shoe
A subsection of the Fresh Foam series, the Kaymin Trail running shoe blends the less-functional styles of the Iconic 574, while giving you all the added benefits of a well-priced running shoe. Above all else, it's rocking the Fresh Foam technology, which provides extra stability and comfort to your heel and ankles. That's complemented by the mesh toe box, which forces air between your toes and out of the top, so you're not left with a rancid odor when you kick these off after your run.
Now let's talk about the outsole: it's an AT TREAD design, meaning you're basically a two-footed bulldozer when it comes to whatever's in your path. Instead of helping you get around it, it'll help kick it all out of the way. This shoe is a tight fit, so pay attention to your size, or grab half a size up to ensure it's going to fit properly.
Key Features:
Mesh toe box to promote breathability and maintain comfort on a run
Custom construction of the outsole provides excellent maneuverability over all terrain
Fresh Foam technology cradles your heels
Specification:
Brand

New Balance

Model

NB18-MTKYM-108

Weight

3 pounds
Fresh Foam Cruz Running Shoe
The editor's choice comes with some of the best style, making this fully viable for an out-and-about shoe, or to hit the running trail. There's well over two dozen styles to choose from, giving you full command over your style (especially at the killer price). They do recommend you go half a size up to accommodate for the tight fit, which is what makes these so good for running. Traction padding flows from the underside to the tip of the toe toe box, making these a solid choice for some light parkour work.
The synthetic insole is removable, so if you need, you can get gellin' with some Dr. Scholls instead, and remain in full comfort while taking advantage of the Fresh Foam midsole. That support and stability is going to be your saving grace our on the running path, and also provide you with quality footing for those times you're just walking around in them. Top to bottom, front to back, the Cruz are our favorite. For more workout shoes, check out our guide to best weightlifting shoes on the market. 
Key Features:
Synthetic sole
Fresh Foam midsole; stability, support
Synthetic and mesh upper for breathability
Specification:
Brand

New Balance

Model

MCRUZOS

Weight

12 ounces
A close second to the editor's pick, the Arishi shoes bring a whole boatload of thunder to the party. There's a very wide price range on this, which all depends on which of the dozen styles you choose from, and your sizing. Every inch from the toe to the heel is worth it: this comes with a no-sew build to it, so you're not battling stitched-together material. It's all solid, and built to last for as long as you maintain it.
If you look closely, there's breathing vents along the entire shoe, but they're primarily focused on the toe box. These force air between your toes with every step, so even if you're wearing fabric-heavy socks, you'll cut down on sweat retention, and provide yourself with comfort every step of the way.
Key Features:
Synthetic and mesh upper provides extended breathability and ankle range of motion
No-sew material construction; it's all solid to the core
Air flow on the toe box keeps your feet fresh from start to finish
Specification:
Brand

New Balance

Model

MARISCC1

Weight

12 ounces
MX40V1 Gym Workouts Training Shoe
These are cut, dry, and right to the point. The MX40V1 shoe packs a whole lot of style, and some killer function along with it, all within leaving collateral damage on your bank account. New Balance marked these at a great price and narrow range, so your shoe size isn't going to hugely impact the price. Made of mesh and synthetic materials, the entire shoe is breathable, and staves-off sweat retention at all turns.
Along the front, you get additional grips that extend from the bottom, giving you traction with step on the running trail, and also making them good for light parkour moves. Added goodies like the EVA midsole and moldest external counter give you bounce in your step, and keep you stable during high-intensity training and long runs.
Key Features:
EVA midsole
Synthetic and mesh construction
Molded external counter
Specification:
Brand

New Balance

Model

MX40RD

Weight

4 pounds
We're winding down, but there's still a couple of viable candidates to greet your feet with comfortable and durability. While they weren't exactly keen on providing these shoes with a great name, they didn't spare a single detail when it came to function or flair. Built mostly of synthetic material, you get knitted air holes throughout the entire shoe, giving you forced air and a cooler feeling when you slip back out of them.
Thanks to the no-sew construction, 1260V are opted to last for five or more years with proper care. Added benefits include the fuel cell midsole, and the dual density components that keep you walking on air throughout your run, or simply add a bit of kick in your step for more casual use. Three styles to choose from, zero excuses not to be excited.
Key Features:
No-sew material build
Fuel cell midsole
Synthetic material
Specification:
Brand

New Balance

Model

M1260GB7

Weight

3 pounds
Nitrel FuelCore Trail Running Shoe
Last but not least, the Nitrel lineup comes with a lot to be happy about. From the armored TPU covering over the toe box, right on down to the durable textile and synthetic build, you have a low-maintenance, high-durability shoe that's ready to withstand the test of time. We love the subtle design, making these perfect for running, but also an excellent choice to throw into your wardrobe for more casual wear.
Thanks to the revlite midsole, there's nothing but stability and grace rocking beneath your feet. If you're still not sure which shoe is best for you, check out the buying guide below to help you prioritize need versus want, where we'll answer your burning questions about New Balance shoes, and give you something to be excited about.
Key Features:
Revlite midsole
Textile and synthetic construction
Armored TPU over toe box
Specification:
Brand

New Balance

Model

NB18-MTNTR-108

Weight

3 pounds
New Balance Shoes Buying Guide
How We Chose Our Selection Of New Balance Shoes
Testing out shoes sounds like a simple task, but if you're going to open the subject up for discussion, you have to explore and exhaust all possible avenues to get the best data possible. We used the following criteria to whittle down our list of New Balance shoes, giving you proper insight into each component during your purchase decision.
Pricing
Reviews
Warranty information
How long the shoe is opted to last for
Accuracy of sizing chart
Breathability
Material construction
Ease of cleaning
Midsole construction
Shoes are your armor against the outside world, which is why we want to make every step count. If you're heading off on the running trail, or simply hitting the town, you need the best of the best: that's what we've delivered with this list.
Features to Look For in New Balance Shoes
Size - Your size is greatly going to affect the overall cost. It's also going to either narrow or widen depending on which style you choose. For instance, if you go to the sales page for one shoe, and there's twenty styles to choose from, they may not all be available in your size. The closer your foot size is to "average," the better luck you're going to have with unique or high-end designs coming in your size.
Design - Nobody buys a new pair of kicks without the desire to have them showcase their style. The design is also about the construction: a good design will look good, feel good, and react well to whatever you throw in its path.
Color - It's about style, but it's also about the associated dyes used in construction. Less vibrant colors will use less harmful dyes, meaning you have less of a chance of ruining your socks within the first few uses. Dyes will often be worked into the fabric very well, but it's still important to pay attention to customer reviews to determine if they're experiencing similar issues.
Comfort - It's half the battle. You need a proper function, but you also want it to fit and feel right. Comfort comes in the form of cushioning, midsole strength, shock absorption, lacing systems, and tongue design.
Insole - It's important that the insole is removable because they're often going to fade away before the actual shoe does. If you have had shoes for five years, there's a good chance you'll be replacing the insole at least once or twice.
Outsole - Some New Balance outsoles are designed with hexagonal rubber traction pads, so ankle rolling is reduced. They also come with other designs and constructions that help you evade or bounce back from nature's unpredictability.
Arch support - Arch support is vital, especially if you have flat or wide feet. Cutting down on fatigue often comes down to the arch support; don't overlook this feature.
Breathability - Most New Balance shoes are designed with multiple breathing cavities throughout, especially along with the toe box. If you're getting these for running, it helps mitigate body temperature spikes from your feet.
Material - There are four main materials that New Balance uses: leather, textile, synthetic, and mesh. You may also see some suede thrown in every now and again. The beauty of these materials is their ease to clean.
Durability - Most New Balance shoes are opted to last a minimum of three years, and can last for up to ten. It's all about the quality and how you care for them, what you put them through, etc.
New Balance: About the Brand
New Balance kicked off in Boston in the early 1900s, turning into a powerhouse shoe provider around 1930. As time went on, they blended into the normal run-of-the-mill shoe brand, until 1976, when they dropped their 320 shoes and gained particular intrigue from the public eye once again. Over the last forty years of admiration, they've been adapting to marketing trends and providing running shoes, as well as casual footwear, to men and women alike.
New Balance focuses on athletic shoe styles, from running and walking shoes, down to some shoes that are viable for parkour. On average, they range from a medium to high price range depending on which series and shoe you look for, and continue to provide long-lasting products, which they've never faltered from, even until today.
New Balance Shoes FAQ
Q: Why Choose New Balance shoes?
A: First, ask yourself what you're looking for in a shoe. We like to boil is down to three main attributes: quality, intended purpose, and style. New Balance hits home on all three key factors, which is why we've dedicated an entire buying guide solely to their shoes.
For runners, you get a clear and concise balance of stability and breathability, reducing foot sweat and fungus from growing. NB shoes also come with outsoles that provide traction and gripping along the asphalt, or whatever terrain you're working with.
If you're just looking for casual wear, their versatile range of designs and styles offer an excellent addition to your wardrobe, while still staying durable through the worst of it. Since NB shoes are notoriously long-lasting, using them for strictly casual wear can double their expected lifespan.
If you're sick of shoes burning out on you, then you're in the same boat as us: you want them to last for as long as possible, without running through them or having them look like trash. Keep these maintained, and you'll have a fresh look that will outlast every other pair of shoes in your wardrobe.
Q: Are New Balance shoes made for athletes only?
A: Absolutely not. While they have a primary focus on athletes, these can be enjoyed and comfortable for just about anyone. They have a wide range of shoes from running to walking, and some that don't specify their intended use, making them multifaceted. If you do opt for a running shoe, they may have a slight narrowing at the toes or additional shock absorption from the midsole, so do bear that in mind when you go through with a purchase.
Thanks to the multiple styles and designs offered on just about every series of shoe, you're able to grab a pair exclusively for casual wear, and just enjoy their excellent appeal. Athletes do benefit from New Balance, but you don't have to be an Olympian to enjoy them.
Q: How to wash New Balance shoes?
A: There are four main types of material used in New Balance shoes. We're going to cover how to care for each, a general cleaning guide for the exterior of your shoes, and preventative measures/maintenance to ensure their longevity.
Leather - Ever-durable leather is one of the best materials in the world, and arguably the most time-tested. Simple warm water and soap solutions will clean your leather, but be certain to use a protective leather treatment afterward to reseal it, and to also aid in keeping dirt off of it in the future.
Textile - Textile is super easy to clean. For the most part, you're going to need a vacuum to get any stuck-in dirt out, but to take it one step further than that, you'll need a quick wash. Don't throw these into a washing machine and dryer, as you could mess up the elasticity of the product. Take a face cloth and some warm water, and gently weave circles into the textile sections of your shoe. Let dry (doesn't take long), and you're good to go.
Mesh - Similar to textile, your best line of defense is going to be cloth and warm water. Mesh doesn't require a lot of care, but you should avoid throwing it in the washing machine. You want to maintain the consistency of the fabric; cleaning is a quick process if you do it properly.
Synthetic - Now, these are left up to interpretation by the manufacturer, but as a general rule, synthetic material requires a bit of TLC. Use a narrowing attachment on your vacuum cleaner and apply pressure. Don't worry, it can handle it. Synthetic materials tend to hold onto the most dirt and sweat, so you'll want to get a warm water and soap solution together. Use as much as deemed necessary until the run-off of your cloth is mostly clear. These will take a while to dry.
General Shoe Care
Save for the specific material types, these are the basic steps to cleaning your shoes in a very detail-oriented fashion.
Use a thin cloth or plastic bristle brush to clean the crevices along with the outsole
Use non-abrasive chemicals to clean visible rubber; apply gently
Vacuum and scrape any debris stuck to the bottom of your shoes to maintain traction
Check for odors in your soles, and apply Odor-Eaters as needed
Inspect rubber for wear, apply weatherproof coating or sealant as needed
Check laces and lace loops for fraying; switch-out worn-down laces to maintain the look of your shoes
Always allow proper time for air drying to prevent mildew and bacterial build-up
Maintain your New Balance shoes on a semi-regular basis, and they'll be reliable to you until the bitter end.
Sign Up Now
GET THE VERY BEST OF GEARHUNGRY STRAIGHT TO YOUR INBOX