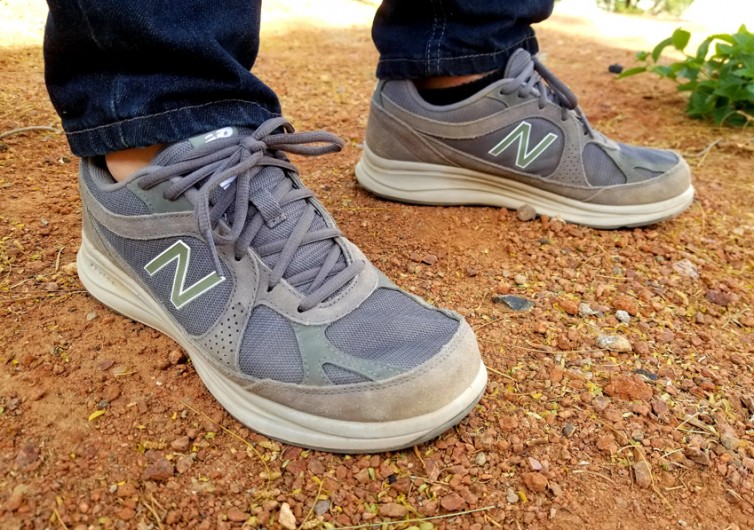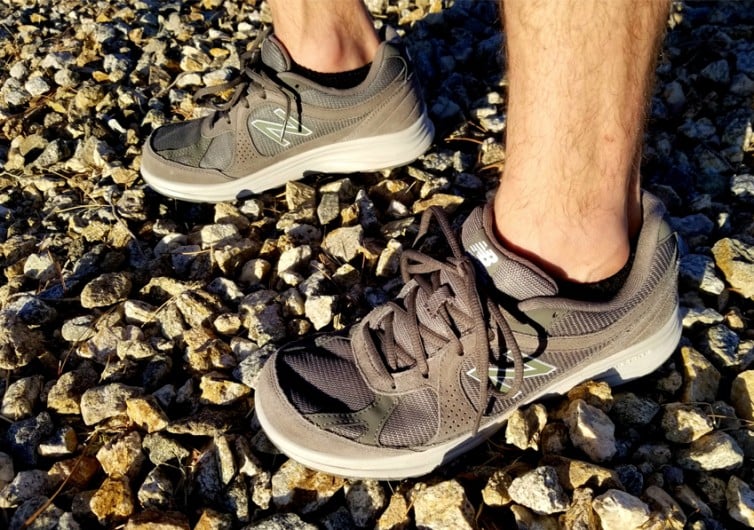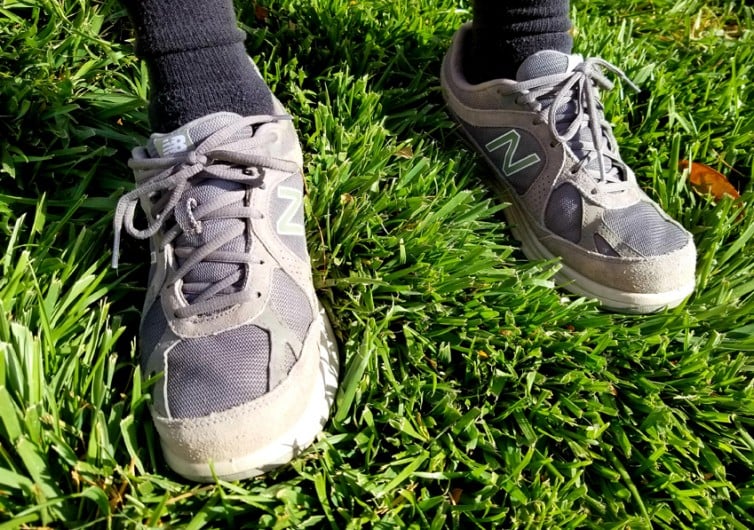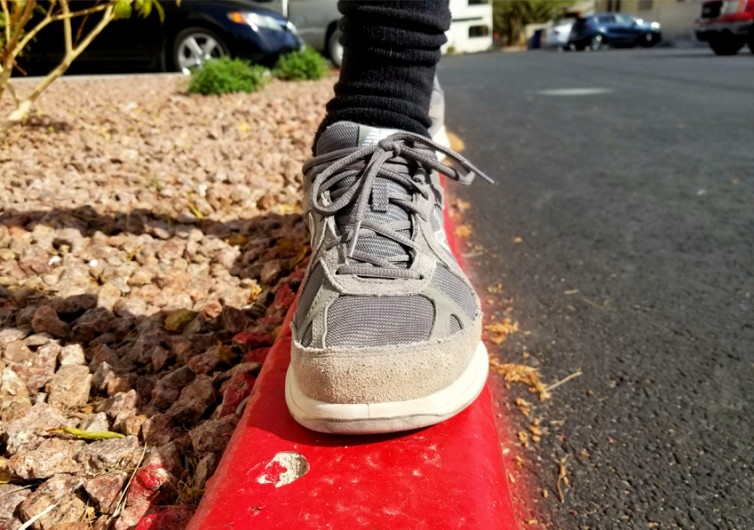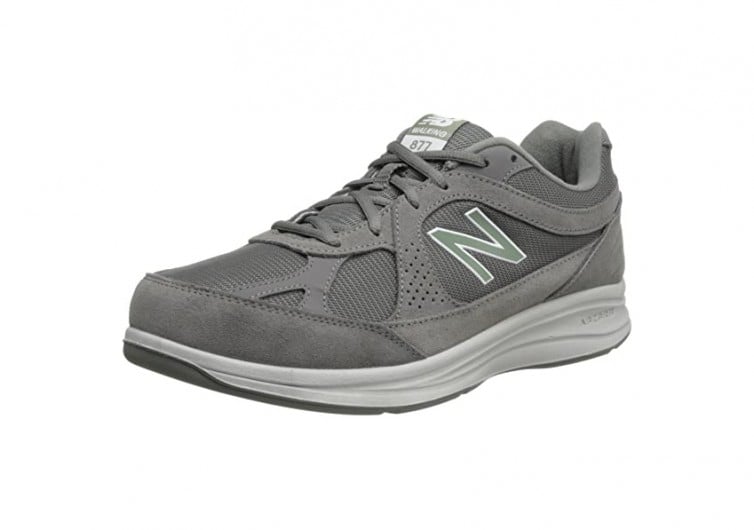 GearHungry may earn a small commission from affiliate links in this article.
Learn more
Pavement Pounder: New Balance 877 Walking Shoe
With a broad profile and flat, stable footprint, New Balance 877 walking shoes showcase high-level comfort on hard surfaces. I have never tested a more supportive shoe for sidewalks, evenly-surfaced trails, tracks, or courts. Bonus points if you have wide feet — the 877 has a roomy toe box and a wide but highly adjustable midfoot. It's lightweight, and its suede- and- mesh upper breathes comfortably even in hot weather. Tested in town and on the trail, the New Balance 877 delivered consistent results.
New Balance 877 Footprint: Specs and Physical Details
The New Balance 877 cuts a wide footprint for long-term stability on smooth surfaces. New Balance makes the shoe in three different widths — I tested the narrowest one, which still felt ample in every dimension. New Balance adds shallow flex grooves and outsole knobs to give the platform even more flat-surface traction.
The midsole features New Balance's proprietary ABZORB technology, which New Balance describes somewhat vaguely as "a blend of foam cushioning and compression set, featuring rubber." With an 11-mm drop, the sole narrows noticeably toward the toe. The shoe has no real toe cap.
The 877's distinctive upper features grey suede (the only available color) with mesh inserts to cut weight and add breathability. It has a moderately padded collar and tongue, and its low-profile, semi-rigid insole is removable.
New Balance lists the 877's weight at 12.15 ounces (not size-specific).
Hitting the Pavement: Test Results
I tested the New Balance 877 walking shoe with repeated dog walks, a few moderate trail hikes, and some short skateboard rides (because why not?).
The first thing I noticed was that the shoe was wide. My feet are on the narrow side, but the New Balance 877 at "standard" width (its narrowest iteration) is a broad shoe. It did cinch well in the midfoot, and its heel and collar felt secure, but there's not much you can do to adjust a shoe's toe box. Although wide, the 877 was otherwise consistent in size with other walking shoes I've worn.
Once I hit the concrete, this New Balance shoe felt extraordinarily stable. The broad platform and tightly-spaced treads made it feel like I could adhere to any smooth surface. The shoe's support was totally adequate for me on walks up to about 2 miles, and its soft-but-not-squishy collar fit my ankle comfortably.
It breathed well and felt lightweight.
However, the 877 didn't make as much sense when I took it off the beaten path. Admittedly, I wore it somewhat outside its clearly intended scope when I took it on desert hikes of up to 5 miles and marked "strenuous." But I'm a tester, and I wanted to see what happened, so I did it.
The biggest problem was that the shoe's paddle-like outsole didn't work in loose sand or on mixed terrain. In sand, I got bogged down easily, with the feeling that I had big flippers for feet; and the 877 was simply too wide for more technical terrain when I tried to step accurately on specific rocks or between roots.
Finally, the sieve-like mesh lets everything in from the outside. Sock sand? I had it.
Finish Line: Review and Purchasing Details
Verdict? The New Balance 877 is one of the best walking shoes that I can imagine for concrete or smooth surfaces. Its broad, supportive sole makes a solid platform, and its tightly-spaced tread gives impressive traction. However, I'll keep it in my kit for those conditions only — I find it too cumbersome (and permeable) for the trail.
New Balance lists the 877 on its website at $90 MSRP.