Best Reebok Shoes for Men in 2022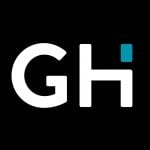 This product guide was written by GearHungry Staff
Last Updated
July 18, 2018
GearHungry Staff
GearHungry Staff posts are a compilation of work by various members of our editorial team. We update old articles regularly to provide you the most current information. You can learn more about our staff
here
.
GearHungry may earn a small commission from affiliate links in this article.
Learn more
Reebok is one of the largest global distributors and manufacturers of men's shoes, time-tested and built to last. There's a reason we keep gravitating towards this brand; they put the time and effort in to dish out what we need, and nothing else. We dedicated an entire guide to this phenomenal brand, so you can see the best of the best, and to hell with the rest. Performance, endurance, durability, breathability, stability; those are the names of the game. Let's shoot to win.
The Best Reebok Shoe for Men
CrossFit Nano 8.0 Reebok Shoes for Men
Coming in as the reigning champion is the CrossFit Nano 8.0. This stellar shoe was designed with cross-fitness training in mind, giving you beyond superior traction thanks to the RopePro technology. Whether it's calisthenics, parkour, CrossFit, running, you name it, you're good to go. The rubber insole is built tough, while the synthetic material that makes up most of the exterior gives your feet plenty of room to breathe. Your arch is supported by a flat outsole, staying flat with the ground, and inline with the shape of your feet. From start to finish, nothing is going to give you a better workout, better fit, and a better buy than the Nano 8.0. Check out our top running shoes review for more great shoes like this.
Key Features:
Synthetic material design
Rubber insole
RopePro gives you max traction
Specification:
Brand

Reebok

Weight

2 pounds
Classic Leather Reebok Shoes for Men
The silver winner in this race of grace is their classic leather sneaker, giving you all that Reebok flair that they're famous for, and a shoe that's easy to maintain. Excellent traction along the bottom ensures you'll be gliding when you want to be, and coming to a short stop when the situation calls for it. The die-cut EVA midsole adds a bit of bounce in your step, while the molded foam sock liner helps bead sweat and let it drift away. Last but not least, leather is durable as can be, and in a running/workout shoe like this, it's sweat-resistant and simple to maintain. Just follow our cleaning guide down below, and you'll be ready to fly. Find more great products like this by checking out our guide to the best basketball sneakers.
Key Features:
Die-cut EVA midsole
Made of a soft leather blend (genuine)
Molded foam sock liner
Specification:
Brand

Reebok

Weight

3 pounds
Club MEMT Classic Reebok Shoes for Men
Sporting that classic look and the leather build that built the brand, the MEMT classic sneaker has a soft feel and a sturdy construction to it. One of our favorite features is the Memory Tech sock liner, which contours to your feet, and als to your activity style (given enough time). This helps to become more efficient at reducing sweat, and plays wonderfully against the rubber insole, which provides superb traction. One thing that should be noted, is the presence of about a dozen pinholes for breathability just above the toe box. If you're high-performance, you just found the high society sneaker you've been waiting for. If you are looking for performance shoes, also check out our weightlifting shoes review. 
Key Features:
Soft leather build w/ low-cut design
Memory Tech sock liner
Rubber insole provides great interior traction
Specification:
Brand

Reebok

Weight

12 ounces
ROS Workout Cross-Trainer Shoe
ROS Workout Cross-Trainer Shoe won the editor's pick here at Gear Hungry, partially for design, and partially for the excellent cost. Reebok is a higher caliber of shoe, and while we all know thi8s, it's great to be able to snag them at lower costs from time to time. The EVA midsole blends seamlessly with the rubber insole, providing unquestionable stability in every single step, while the multi-surface rubber outsole is specifically designed to regain your traction when you find yourself slipping in the middle of a workout or a run. Mesh and textile make up the exterior, giving you plenty of breathable air passages, and being super easy to clean.
Key Features:
EVA midsole
Rubber insole
Mesh and textile construction
Specification:
Brand

Reebok

Model

ROS Workout TR 2.0-M

Weight

3 pounds
From the unique stitching pattern, to the cuts and shapes of the outsole, Club C 85 practically makes you salivate. It's like eye-candy right from the start. Under the hood, you get a sturdy rubber insole that helps keep proper traction. The low-cut design is excellent for casual use, as well as lightweight running and physical fitness activities. Made mostly of leather, this casual sneaker still boasts a little bit of breability, eight different styles to choose from, and a level of comfort that's hard to put a price on. Keep these in the right condition, and you'll be rocking around ten years down the line. Reebok is built to last, and this is a testament to their glory. If you are into clean white style, be sure to check our top white sneakers review. 
Key Features:
Sturdy leather construction
Low-cut design
Rubber insole w/ sturdy outer heel
Specification:
Brand

Reebok

Model

Club C 85 G SG

Weight

3 pounds
Classic fashion, and so much function that you'll swear it's from the future. The CL nylon sneaker also has a bit of leather thrown in the mix, as well as shock-absorbing EVA midsoles for maximum stability, even if you're coming down from a chin-up or a jump. Your rubber insole aids in interior traction, though that won't be an issue thanks to the padded sock liner, ready to clear any and all sweat out of the way. Prevent odors, issues, and just about everything in between with this high-performance, balanced sneaker. No matter which way you look at it, it's calling out to you.
Key Features:
Leather and nylon construction
Shock-absorbing EVA midsole
Padded sock liner
Specification:
Brand

Reebok

Model

36088

Weight

3 pounds
The Tr shoes are one of our favorites, especially when you get a load of what they put into this shoe. Bounce in place with the EVA midsole, and rest assured of the durability with the Cordura-made upper section, mixing and matching together to give this shoe a very strong foundation. It's more than that; it's also in the meld of textile and synthetic materials, giving you a low-cost, high-performance shoe with excellent ventilation and breathability. Reebok has created a bunch of different sneaker series, and this has to be one of their crowning achievements.
Key Features:
Unique blend of textile and synthetic materials
Cordura upper section
EVA midsole
Specification:
Brand

Reebok

Model

Reebok Speed TR 2

Weight

3 pounds
Classic Renaissance Fashion Sneaker
We don't know if they were trying to be ironic with that title, or if they were referring to their own renaissance period when it comes to shoe-making. Thanks to the added benefits of the EVA foam midsole, you could put Classic Renaissance Fashion Sneaker through hell and back, walk across just about anything, and you'll feel like you were walking on sunshine. This shoe comes with the Reebok classic boxy shape, all crafted out of high-quality leather, and fitted with a Memory Tech sock liner for maximum sweat deflection. If you're a victim of stinky feet after a long run, say sayonara; Reebok's in your corner now. Don't forget to also check our guide to top Puma shoes for more great picks.
Key Features:
Primary leather construction
Memory Tech sock liner
EVA foam midsole
Specification:
Brand

Reebok

Weight

12 ounces
We're hitting the halfway point on this epic journey, and the Flexweave is the perfect milestone to bench on. It's not just a flashy title; it actually uses Flexweave technology throughout the entire shoe, bringing a nice airflow in between your toes and around your foot with each and every step. The rubber insole provides excellent traction, while the textile and synthetic build keep this low-maintenance. Marked at a fair price, but not fair to the competition – this shoe is built to last four or five years, when the market standard for a good quality running shoe is only about two or three.
Key Features:
Textile and synthetic construction
Flexweave technology extends breathability properties
Rubber insole
Specification:
Brand

Reebok

Weight

11.8 ounces
Men's Print Ultk Cross Trainer
Hit the track, the court, or whatever tickles your fancy, using the Print Ultk sneakers. These are completely made of textile, which gives you the opportunity to take full advantage over the ultra knit design. Reebok and their competitors are always trying to make a more breathable shoe, one that keeps you cool and in comfort. In addition to that goal, they added 3D molding foam sections to contour to your foot shape, as well as carbon rubber along the rims to upkeep every touch point of traction you need. Quick-lacing, rubber sole, and a whole lot of swagger.
Key Features:
Ultra knit construction gives you immeasurable comfort in every step
3D foam aspects for foot contouring
Carbon rubber trim for traction gain
Specification:
Brand

Reebok

Weight

10.1 ounces
Yourflex Train 8.0 Training Shoe
In the spirit of training every part of your body, there's a few things you need: motivation, and some good gear to get your feet off the ground. From the traction grips along the front of the toe, right on down to the EVA midsole, you've got a gym companion right here. One killer aspect is the elastic-molded lace-up vamp, which complements the soft cushioning of the tongue, and the low-cut design around the ankles. All parts work in sync with one another, adding a little extra power to your workout. We could all use a helping hand to go 10% harder than we did the day before; Reebok's got you covered with Yourflex Train 8.0 Training Shoe.
Key Features:
EVA midsole
Fabric and synthetic blend
Elastic-molded lace-up vamp
Specification:
Brand

Reebok

Model

YourFlex Train 8.0 L MT-M

Weight

3 pounds
Royal Train Mt Cross-Trainer Shoe
Royalty never looked so sweet: Reebok wanted to blend all the stylistic elements of their classic kicks, while also imbuing all the technology and running shoe-related properties of their current lineup. This hybrid shoe is a masterpiece, to say the least. The synthetic construction breathes, while the leather upper provides you with cushioning around your ankle. Compare that against the excellent arch support and Memory Tech sock liner, and you've got a recipe for success. This also sports a high-abrasion rubber outsole for complete mastery of the path ahead of you. We also reviewed top Under Armour shoes for more great picks of training shoes.
Key Features:
Synthetic build w/ leather upper
Excellent arch support
Memory Tech sock liner
Specification:
Brand

Reebok

Model

Reebok Royal Trainer MT-M

Weight

12 ounces
Men's Crossfit Lifter 2.0
We're getting close to the finish line, but there's plenty of excellent models left. Reebok just doesn't stop. Their Crossfit Lifter 2.0 adds some extra power in your stance, your lift, and your running form, thanks to the Powerbax midsole. Pull that leather strap over your lace closure, and feel it pump air with every single step. They made four killer, one-of-a-kind designs for this shoe, each sporting the rubber midsole and stitch-fitted heel cup. Proper arch support and comfort are two features you need to be on the lookout for, and with the Crossfit Lifter, you've got it, and then some.
Key Features:
Rubber insole
Breathable cross-over strap between laces
Powerbax midsole
Specification:
Brand

Reebok

Model

R CROSSFIT LIFTER 2.0-M

Weight

5 pounds
Realflex Train 4.0 Running Shoe
Reebok always puts out new lineups in their different series, and the 4.0 model of the Realflex is proof of their ability to innovate, adapt, and improve. First, we want to cover the comfort and durability of the heel cup, and how in gently cradles your ankle, so you can do every movement in your training regimen without fail. Made of textile and synthetic materials, as most Reebok shoes are, you get extended breathability throughout the worst sections of your workout, and a lock-in adapt and link fit system just to spread the icing on the cake. Shock absorption through the EVA midsole, and a stellar design: this is Reebok. Our handy guide to the top New Balance shoes features more great shoes like this. 
Key Features:
EVA midsole
Lock-in adapt link fit system
Textile and synthetic construction
Specification:
Brand

Reebok

Model

Realflex Train 4.0

Weight

3 pounds
Trainflex Cross-Trainer Shoe
Cross-training has never been a simple step to take in your fitness journey, but with Reebok, they just made it that much easier. Thanks to the grip on the MJ110 outsole, the world is your oyster. You'll be able to trample the trail ahead, and emerge like a champion at the end. They put a lot of smaller features together to wrap-up this Trainflex Cross-Trainer, including a die-cut EVA sock liner for sweat reduction, and a comfortable neoprene tongue sleeve. All of this is complemented by the total textile and synthetic makeup, which gives a breathable, soft touch along the heel cup.
Key Features:
MJ110 flex outsole
Die-cut EVA sock liner
Neoprene tongue sleeve
Specification:
Brand

Reebok

Model

REEBOK TRAINFLEX-M

Weight

12 ounces
It's a shoe that looks (and sounds) like it's straight out of the future. We personally believe this is Reebok's next big thing, especially when you take a look under the hood. There's a 3D heel cradle design in place to keep you perfectly still and stable, while the ripple outsole texture helps you land where you want, and prevent sliding or skidding. It coats the entire bottom of the Floatroad shoe, making this excellent for running, but also a Godsend for the parkour scene. Last but not least, you get an EVA foam rim for a comfortable feeling, while cradling your ankle to prevent the risk of injury.
Key Features:
3D heel cradle design
Ripple outsole design; constant grip against the ground
Ultraknit upper section
One of Reebok's inexpensive shoes, the Rise is designed to help you get the most out of the path ahead, with the least amount of sting on your wallet. Certain features, like the padded tongue and heel cup, allow you to slip in, and head off to the races. From the lace-up vamp to the tight fit and traction along the bottom of the outsole, you've got nothing but clear skies ahead. Reebok threw their heads together to output four killer designs, each fitting a different generalized running style. Arch support, leather, and a low-profile; you're ready to run. Love this shoe? Check out our review of the best Vans shoes for our top picks. 
Key Features:
Leather and manmade material build
Lace-up vamp
Padded tongue and cuff
Specification:
Brand

Reebok

Model

SPEED RISE-M

Weight

3 pounds
OSR Harmony Road Running Shoe
We've come to a close, but this mesh-built running shoe is certain to strike a chord. We're huge fans of the bounce you get from the 3D EVA foam midsole, which works perfectly against the high traction along the outsole, right on down to the heel. You get four unique styles of OSR Harmony Road Running Shoe to choose from, all at a fair price for a high-endurance set of Reeboks. If you're still not certain which pair is right for you, check out how we built our list, a little bit about the brand, and more information below in our comprehensive buying guide.
Key Features:
Mesh design w/ synthetic sole
3D EVA foam midsole
High-abrasion rubber outsole
Specification:
Brand

Reebok

Model

OSR Harmony Road

Weight

3 pounds
Reebok Shoe Buying Guide
Ever wanted to know exactly what makes Reebok shoes tick, or just had some burning questions about them that Google can't answer for you? That's where we come in. We've researched dozens of pairs of Reeboks, some making the cut, and some not being so lucky. We've ironed-out all the details on how to care for them, and what's important.
How We Chose Our Selection of Reebok Shoes
We have a long preliminary process with all of the products we select here on Gear Hungry. Shoes and boots always seem like those that don't require a lot of attention and in-depth analysis, but we couldn't disagree more. We took the time to ensure these met our strict criteria and used the following information to determine if they were the right fit.
Reviews - You can't deny the voice of the people. We sift through reviews from each tier on these shoes, which led to a lot of them not making our list.
Design - Even if you're getting these for function, flair is also a key element. Nobody intentionally buys an ugly shoe. We picked from some of Reebok's classic designs and kept the mix nice and fresh.
Quality - Reebok is synonymous with quality, but every company has its darker chapters. We paid special attention to those series that didn't really hit off all too well with Reebok customers.
Features to Look for in Reebok Shoes
Weight - Made for performance, built to increase endurance. The weight of your shoes may not seem to matter, but if each kick is a pound, then do this: put a one-pound ankle weight on each leg, and just try walking around. Even though the weight is more evenly distributed with your shoes, it's still going to impede upon your performance. Choose wisely.
Fit - Reebok shoes were originally made for athletes, and fit like an athletic shoe. This means a little less toe wiggle room, a little tighter near the ankle, and laces that can really buckle down. If you want a loose-fitting shoe, it's going to be a challenge.
Color - Reebok sticks to pretty simple colors and low-viscosity dyes, but it's not a free pass. YOu should always inspect the vibrancy of the color and associated dyes, so you can understand how to better clean or seal your shoes. Color will also affect light/heat absorption or retention.
Comfort - This depends on the insole, outsole, arch support, and cushioning provided in various parts of the shoe interior. If it's not comfortable for your expected use, then it's not worth your time; we made sure that wouldn't happen with our list.
Insole - This is about comfort, but it's also about support. If your insole isn't supporting you, then it's not doing its job in the slightest.
Outsole - While most of these will be made of rubber, the outsole is important for proper traction, and durability of the shoe, and helps repel the dangers on your running path.
Cushioning - Comfort is key. Even if it's just helping you between the gym and home, you don't want an uncomfortable shoe. It's going to mess with your stability. Cushioning on the heel, tongue, and insole are what you want.
Sock liner - Not every Reebok is going to come with a sock liner, but they're absolutely critical for performance. If you're running, hitting the gym, pushing your limits, you need to reduce sweat and odor production. That's where sock liners come in (more on this further in the guide).
Arch support - One of the most undervalued parts of a shoe: arch support is something you don't miss until you realize you don't have it. If you play hard, your support needs to work just as hard. Proper arches are the fundamental of why we wear shoes in the first place.
Material - Reebok has been known to use mesh, synthetic fibers, leather, and everything in between. With a company history of sixty years, they've dipped their feet in every pool. This comes down to preference and intended use. Lighter, more agile materials are better for exercise and fitness, while leather and canvas would be better for everyday wear.
Waterproofness - Mother Nature can be unforgiving. If you're on a run and the rain picks up, you're finishing that run, because that's how you play. Having some good waterproofing is key to keeping moving through unexpected detours. If your shoe doesn't come with waterproofing, you can grab an excellent shoe waterproof spray and apply it.
Breathability - This refers to how much air flows into and out of a shoe when you step or walk. Since Reebok is primarily focused on athletic wear, for professional athletes and gym buffs, they aim to help cut down on sweating and fungal bacteria growth. Breathability is everything in a performance shoe.
Expected activity - If you're looking for casual kicks, Reeboks will last you a lifetime. If you want something a little more designed for running, guess what? Reeboks are what you want to be looking for. Take a look at your anticipated use, and as long as it's not for work, these shoes will be a perfect match for you.
Reebok: About the Brand
One reason we're 100% on board with Reebok and give them a big up, is their strives to make more environmentally-friendly production methods a priority. These guys started out in 1958, right out of England. While they're widely seen as an American brand, that's simply because they put a good foothold down in the US in an expanding market.
Their global headquarters moved to Canton, Massachusetts, with additional offices in some of the major powerpoints of the world, including Montreal, Hong Kong, and Amsterdam. They're a wildly charitable organization, throwing sponsorships and philanthropy workaround because that's who they are at their core.
Reebok Shoe FAQ
Q: Are Reebok shoes true to size?
A: Reebok has had some issues in the past when they outsourced production. A boom in their business gave a lot of unreliable sizes and manufacturing defects. They went under stock loss and some proverbial fire for the issue and tightened the screws on their operation.
While no shoe company is perfect, and everyone is different, there's always going to be some inconsistencies. It's all about minimizing that possibility. Reebok shoes, on average, have a very good percentage of the true-to-size fitting. We did run across a few series that had numerous customer reviews saying they didn't fit properly or they were the wrong size, so we didn't include those models in our list.
Q: Why are removable sock liners so important?
A: These nifty little numbers are often overlooked, and in our experience, that's a big mistake. Sock liners are designed to wick away sweat that form inside your shoe. Most men sweat more than women; you have up to four-million sweat glands on your body, so you can imagine that there's a good deal of those on your feet and ankle area.
Sock liners help so that sweat isn't just absorbed into your socks and insoles. It cuts down on odors that can build up, reduce fungal bacteria from breeding, and overall give you a more enjoyable experience. Nobody wants to flip off their kicks when they know that it's going to stink.
Q: How to wash Reebok shoes
A: Reebok uses a medley of different materials in their shoe types. We've laid out a little mixed guide on multiple ways you can clean these shoes, using safe products that provide low viscosity or potential damage to your shoe materials.
You need to start with a simple wipe-down. If you're rocking a canvas shoe, you need to start with a vacuum before doing this. Get a bowl with some warm water, but do not add soap. You're going to be using elbow grease. Soap can either damage leather, or get soaked into other fabrics, and irritate your feet when you sweat, and that soap gets activated in the future.
Next, get some polish going. You can use nail polish remover, which Reebok personally recommends through their blog. Rubber outsoles can be a real pain to clean, but this is going to be just the ticket you were looking for.
If your laces are filthy, they need a little bit of TLC. Strpi your shoes of those laces, and put them in a bowl of warm water and light soap solution. Only leave this in the solution for sixty seconds, to a maximum of three minutes. You don't want the fabric to swell inside the aglet (plastic tip of your shoe), resulting in splitting or damage. After this, leave them out to dry on a windowsill or throw them into the dryer for a minute or two.
Lastly, you can take a utility knife or a disposable razor, and gently tear away any part of that rubber outsole that's causing grief. Sometimes, it's just been too long, or too much damage/dirt has found its way in, and you need to tear away and start with what's underneath. You'll be able to do this about half-a-dozen times throughout the shoe's life if you're careful.
Personally, we also recommend a waterproof sealant. It helps to cut down on dirt and water soaking into the materials. You can grab an excellent shoe waterproofing spray for around five to seven bucks.
Sources
Sign Up Now
GET THE VERY BEST OF GEARHUNGRY STRAIGHT TO YOUR INBOX