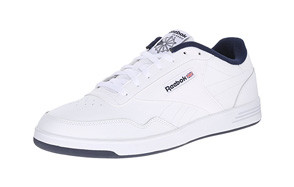 Club MEMT Classic Sneaker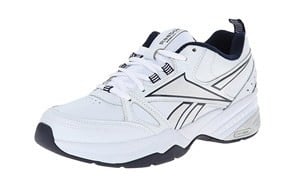 Royal Train Mt Cross-Trainer Shoe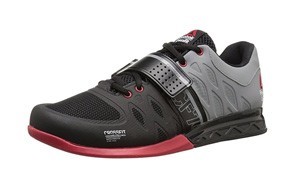 Men's Crossfit Lifter 2.0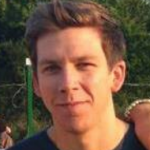 Reebok is one of the largest global distributors and manufacturers of men's shoes, time-tested and built to last. There's a reason we keep gravitating towards this brand; they put the time and effort in to dish out what we need, and nothing else. We dedicated an entire guide to this phenomenal brand, so you can see the best of the best, and to hell with the rest. Performance, endurance, durability, breathability, stability; those are the names of the game. Let's shoot to win.
The Best Reebok Shoe for Men
Reebok Shoe Buying Guide and FAQ
Ever wanted to know exactly what makes Reebok shoes tick, or just had some burning questions about them that Google can't answer for you? That's where we come in. We've researched dozens of pairs of Reeboks, some making the cut, and some not being so lucky. We've ironed-out all the details on how to care for them, and what's important.
How We Chose Our Selection of Reebok Shoes
We have a long preliminary process with all of the products we select here on Gear Hungry. Shoes and boots always seem like those that don't require a lot of attention and in-depth analysis, but we couldn't disagree more. We took the time to ensure these met our strict criteria, and used the following information to determine if they were the right fit.
Reviews - You can't deny the voice of the people. We sift through reviews from each tier on these shoes, which led to a lot of them not making our list.
Design - Even if you're getting these for function, flair is also a key element. Nobody intentionally buys an ugly shoe. We picked from some of Reebok's classic designs, and kept the mix nice and fresh.
Quality - Reebok is synonymous with quality, but every company has their darker chapters. We paid special attention to those series that didn't really hit-off all too well with Reebok customers.
Features to Look for in Reebok Shoes
Weight - Made for performance, built to increase endurance. The weight of your shoes may not seem to matter, but if each kick is a pound, then do this: put a one-pound ankle weight on each leg, and just try walking around. Even though the weight is more evenly-distributed with your shoes, it's still going to impede upon your performance. Choose wisely.
Fit - Reebok shoes were originally made for athletes, and fit like an athletic shoe. This means a little less toe wiggle room, a little tighter near the ankle, and laces that can really buckle down. If you want a loose-fitting shoe, it's going to be a challenge.
Color - Reebok sticks to pretty simple colors and low-viscosity dyes, but it's not a free pass. YOu should always inspect the vibrancy of the color and associated dyes, so you can understand how to better clean or seal your shoes. Color will also affect light/heat absorption or retention.
Comfort - This depends on the insole, outsole, arch support, and the cushioning provided in various parts of the shoe interior. If it's not comfortable for your expected use, then it's not worth your time; we made sure that wouldn't happen with our list.
Insole - This is about comfort, but it's also about support. If your insole isn't supporting you, then it's not doing its job in the slightest.
Outsole - While most of these will be made of rubber, the outsole is important for proper traction, durability of the shoe, and helps repel the dangers on your running path.
Cushioning - Comfort is key. Even if it's just helping you between the gym and home, you don't want an uncomfortable shoe. It's going to mess with your stability. Cushioning on the heel, tongue, and insole are what you want.
Sock Liner - Not every Reebok is going to come with a sock liner, but they're absolutely critical for performance. If you're running, hitting the gym, pushing your limits, you need to reduce sweat and odor production. That's where sock liners come in (more on this further in the guide).
Arch Support - One of the most undervalued parts of a shoe: arch support is something you don't miss until you realize you don't have it. If you play hard, your support needs to work just as hard. Proper arches are the fundamental of why we wear shoes in the first place.
Material - Reebok has been known to use mesh, synthetic fibers, leather, and everything in between. With a company history of sixty years, they've dipped their feet in every pool. This comes down to preference and intended use. Lighter, more agile materials are better for exercise and fitness, while leather and canvas would be better for everyday wear.
Waterproofness - Mother Nature can be unforgiving. If you're on a run and the rain picks up, you're finishing that run, because that's how you play. Having some good waterproofing is key to keeping moving through unexpected detours. If your shoe doesn't come with waterproofing, you can grab an excellent shoe waterproof spray and apply it.
Breathability - This refers to how much air flows into and out of a shoe when you step or walk. Since Reebok is primarily focused around athletic wear, for professional athletes and gym buffs, they aim to help cut down on sweating and fungal bacteria growth. Breathability is everything in a performance shoe.
Expected Activity - If you're looking for casual kicks, Reeboks will last you a lifetime. If you want something a little more designed for running, guess what? Reeboks are what you want to be looking for. Take a look at your anticipated use, and as long as it's not for work, these shoes will be a perfect match for you.

Reebok: About the Brand
One reason we're 100% on-board with Reebok and give them a big up, is their strives to make more environmentally-friendly production methods a priority. These guys started out in 1958, right out of England. While they're widely seen as an American brand, that's simply because they put a good foothold down in the US in an expanding market.
Their global headquarters moved to Canton, Massachusetts, with additional offices in some of the major powerpoints of the world, including Montreal, Hong Kong, and Amsterdam. They're a wildly charitable organization, throwing sponsorships and philanthropy work around, because that's who they are at their core.
Q: Are Reebok Shoes True to Size?
A: Reebok has had some issues in the past when they outsourced production. A boom in their business gave a lot of unreliable sizes and manufacturing defects. They went under stock loss and some proverbial fire for the issue, and tightened the screws on their operation.
While no shoe company is perfect, and everyone is different, there's always going to be some inconsistencies. It's all about minimizing that possibility. Reebok shoes, on average, have a very good percentage of true-to-size fitting. We did run across a few series that had numerous customer reviews saying they didn't fit properly or they were the wrong size, so we didn't include those models in our list.
Q: Why Are Removable Sock Liners so Important?
A: These nifty little numbers are often overlooked, and in our experience, that's a big mistake. Sock liners are designed to wick away sweat that form inside your shoe. Most men sweat more than women; you have up to four-million sweat glands on your body, so you can imagine that there's a good deal of those on your feet and ankle area.
Sock liners help so that sweat isn't just absorbed into your socks and insoles. It cuts down on odors that can build up, reduce fungal bacteria from breeding, and overall give you a more enjoyable experience. Nobody wants to flip off their kicks when they know that it's going to stink.

Q: How to Wash Reebok Shoes
A: Reebok uses a medley of different materials in their shoe types. We've laid-out a little mixed guide on multiple ways you can clean these shoes, using safe products that provide low viscosity or potential damage to your shoe materials.
You need to start with a simple wipe-down. If you're rocking a canvas shoe, you need to start with a vacuum before doing this. Get a bowl with some warm water, but do not add soap. You're going to be using elbow grease. Soap can either damage leather, or get soaked into other fabrics, and irritate your feet when you sweat, and that soap gets activated in the future.
Next, get some polish going. You can use nail polish remover, which Reebok personally recommends through their blog. Rubber outsoles can be a real pain to clean, but this is going to be just the ticket you were looking for.
If your laces are filthy, they need a little bit of TLC. Strpi your shoes of those laces, and put them in a bowl of warm water and light soap solution. Only leave this in the solution for sixty seconds, to a maximum of three minutes. You don't want the fabric to swell inside the aglet (plastic tip of your shoe), resulting in splitting or damage. After this, leave them out to dry on a windowsill or throw them into the dryer for a minute or two.
Lastly, you can take a utility knife or a disposable razor, and gently tear away any part of that rubber outsole that's causing grief. Sometimes, it's just been too long, or too much damage/dirt has found its way in, and you need to tear away and start with what's underneath. You'll be able to do this about half-a-dozen times throughout the shoe's life if you're careful.
Personally, we also recommend a waterproof sealant. It helps to cut down on dirt and water soaking into the materials. You can grab an excellent shoe waterproofing spray for around five to seven bucks.
Sources