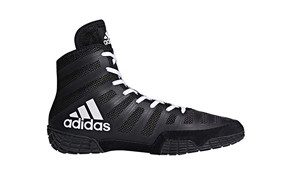 Adidas Men's Adizero Boxing Shoes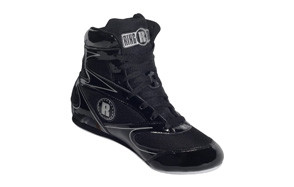 Ringside Diablo Wrestling Boxing Shoes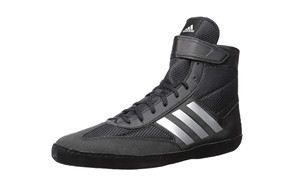 Adidas Men's Combat Speed.5 Boxing Shoes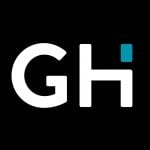 Did you know that in a high-intensity activity like boxing, the shoes you opt for may impact your performance? Some may even say that they are the most important piece in your boxing gear and as such, you need to be sure that you are equipped with the right pair. With so many products on the market, you can easily get confused when it comes to getting the best boxing shoes, and for that reason, these boxing shoe reviews can make the choice a lot easier.
The Best Boxing Shoe
Boxing Shoes Buying Guide
In this day and age, it goes without saying that you will find a wide range of products on the market. Although some of us have all the luck when it comes to winging it, most of us don't. This is definitely not one of the cases that should be winged, apart from the fact that these shoes have the ability to make or break a boxer in the ring, most of them are quite pricey. So, save your money and your face by following some tried and tested pointers that are sure to lead you to the best boxing shoes out there.

How We Chose Our Selection Of Boxing Shoes
Brand - Brands foster trust, they foster reliability and they all together make it easier to tell which products are going to live up to their potential and which ones are just not tried and tested yet. When it comes to a contact sport like boxing, all your equipment needs to be ready to take all the use and abuse without totally falling apart. So, when in the market for a pair of boxing shoes, experimenting may not be the best route especially since these shoes do not come cheap. Go for what you know already works such as brand names that are already well-known for providing athletes with the kind of shoes that do not only carry them in the ring but also last outside the ring.
Reviews - It is no secret that manufacturers and distributors alike are all looking to turn a profit and for this reason, you will hardly see them talk about the shortcomings of their products. Thank heavens for how accessible all sorts of information are in this day and age; all you have to do to get the actual lowdown on the quality of a product is to look at the reviews. Best believe that the good, the bad and the ugly information about any given product is readily available for all to see. So, if you are having last minute jitters about copping out all that money on a pair of boxing shoes, simply look through the reviews and you will be sure to find information that could either change your mind or reinforce your decision. Refrain from shopping blindly.
Quality - Boxing is not a sport for the dainty or faint of heart, it involves bursts of energy, tricky moves and it is quite repetitive. Any piece of equipment that you purchase to use in or even out of the ring should be able to withstand the constant pressure that comes with the game. When it comes to boxing shoes, they are quite high up on the list of things that could tip a game in your favor. You could have all the techniques down, but without shoes that can deliver on all levels, you could easily go down in the blink of an eye. So, it is paramount that you opt for the best quality your money can buy, that way you do not encounter any unpleasant surprises when you least expect it.

Features To Look For In Boxing Shoes
Material - The parts of a boxing shoe are quite complicated to the layman, but altogether different parts are made of different materials and there is a basic formula to the layout. What you want in your pair of boxing shoes is for the upper area to be made out of a mix of either leather, suede and synthetic material. These materials vary nevertheless, so check if they are breathable for the comfort of your feet.  Additionally, this will guard against any sweat that could cause you to slip during the course of the match. The sole of the shoe should be rubber because it is light and offers you the versatility you need during the game.
Grip - From the ankle all the way to the sole of your feet you need a shoe that has a good grip on you. This is solely for your safety and mobility. When it feels like the shoes are practically one with your feet you will be able to deliver the fluid movements that are required in boxing. Also, slipping during a game or even while sparring could not only cost you the victory, but may also cause long term harm. For this reason, you need to opt for a shoe that holds tight enough to prevent slipping.
Strap - Not all boxing shoes come with straps, nevertheless, this addition can be the one thing that makes your footwork superior to that of your opponent. In general, straps help to join your shoe with your ankle and foot and as such, it offers you the stability needed to power through. This next increases the level of comfort felt each time the shoes are used.
Laces - In general, we know that laces are a very important part of a shoe altogether. They affect the fit and stability when put on. Laces in boxing shoes have an even higher calling and if they are not tied properly, could compromise your whole game. Don't assume that tieing boxing are on par with tieing a pair of shoes. Rather, get conversant with the right methods involved and stick to them religiously so as to reach your maximum potential when out in the ring.
Fit - In this sport, you just need to get the right fit or else the shoe is practically useless. Get conversant with sizing charts as they pertain to boxing shoes and figure out where your shoe size lands you. Most boxing shoes out there fit like any other athletic shoe, nevertheless, there are always exceptions. Some may be quite narrow, so be sure to not only read the sizing guide but the reviews. In the case that you are a female fighter looking to order men's sizes, opt to 1 to 1.5 sizes smaller.
Ankle Support - The importance of this cannot be hammered on enough due to the fact that boxing is very demanding on the ankles. All the pivoting involved in most of the moves could leave you with a horrible ankle injury or sprain. As such, you need to look for a design that has your ankle securely tucked away while still giving you the room for optimum mobility.