Best Keen Shoes For Men in 2022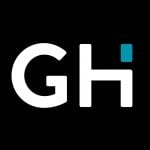 This product guide was written by GearHungry Staff
Last Updated
November 2, 2018
GearHungry Staff
GearHungry Staff posts are a compilation of work by various members of our editorial team. We update old articles regularly to provide you the most current information. You can learn more about our staff
here
.
GearHungry may earn a small commission from affiliate links in this article.
Learn more
You're an outdoorsman. It's in your blood. When nature calls, you answer, and you travel through all of its glory on the shoelace express. Keen crafts some of the best travelling shoes, most notably used by world travellers and globe-conquering outdoor gear aficionados. You've heard the hype, and we're here to say that it's real. Keen gives you the perfect traction and pronation to beat every test Mother Nature puts in your path, and lets you do it with massive flair. Without further ado, let's just jump into the best Keen shoes for men.
The Best Keen Shoe For Men
Newport H2 Sandal Keen Shoes
One of the most iconic Keen pieces of footwear, the Newport sandal melds the best of the best of the casual construction of sandals, and a workman's aesthetic with the rough TPU-coated build. Thanks to the polyester webbing and EVA footbed, the Newport is as durable and long-lasting as it is comfortable. With any sandal, the number one concern comes down to support. Sandals often make your feet feel extremely tired, but the Newport changes the game entirely. With a standard 1.5" raised heel and a vast pool of style options to choose from, we believe that Keen has mastered the balance. Comfortable and stabilizing, these are the ultimate hiking sandal.
Key Features:
Over twenty different styles to choose from
TPU-coated for maximum stain resistance
1.5" platform on all pairs of Newport sandals
EVA footbed for maximum traction and comfort
Polyester webbing construction
Specification:
Brand

KEEN

Model

newport h2-m-M

Weight

12 ounces
If you've ever been slicking around on asphalt or concrete, then you're exactly why Keen made this fantastic shoe. Made with the durability of full-grain leather, Keen's workman's shoe comes with a natural waterproofing throughout the entire shoe, especially the leather collar. As time marches on, your laces are the first thing to get frayed and damaged. Keen was sick of seeing that everywhere, so they added smoothed steel eyelets to refrain from lace fraying over time. Between the comfortable rubber insole and the excellent traction, the Austin is the go-to for a work shoe that blends into casual attire. You won't have to kick these off to enjoy yourself at dinner, even after a hard day's work. Be sure to also check out our list of the best water shoes for hiking for more great items like this.
Key Features:
Completely waterproof construction
100% full-grain leather
Rubber insole
Steel eyelets keep the laces from fraying
Excellent traction along the bottom
Specification:
Brand

KEEN

Model

austin-m-m-Parent

Weight

2.66 pounds
Targhee II Hiking Boot Keen Shoes
Not a fan of the low ankle that comes with workman's shoes? You can head straight from the job site to the hiking trail with the Targhee lineup. Their second installation of this groundbreaking boot offers some of the best traction you will ever experience. The outsole extends up past the toe to create a box, providing minor protection and enhanced grip. Between the durable rubber insole and the ghillie lacing system, you'll have low maintenance while retaining a high profile of style. Thanks to the full Nubuck leather build, these boots are naturally waterproof. With a decent arch and a wide pull loop, the Targhee performs on all accounts. 
Key Features:
100% waterproof leather construction
Rubber insole
Ghillie lacing system provides comfort and an easy way to clean these boots
High traction outsole and bottom
Specification:
Brand

KEEN

Model

targhee ii mid wp-m-m-Parent

Weight

12 ounces
Targhee II Hiking Shoe Keen Shoes
In the spirit of their Targhee hiking boots, they crafted a low-ankle work shoe that converts beautifully to a hiking shoe. You can move from work to play in an instant, thanks to the high arch and 2" heel, providing excellent mastery of your environment with every single step. This features the similar ghillie lace-up system that the Targhee boots do, as well as the same traction and toe box. Rubber insole, waterproof leather construction, and a fantastic style that looks good with just about everything. We're fans of the wide pull-on tab for a quicker time slipping into your shoes, as well as the supportive tongue with additional padding.
Key Features:
Waterproof leather construction
Rubber insole
Wide pull-on tab
High traction outsole and bottom
Specification:
Brand

KEEN

Model

targhee ii wp-m-m-Parent

Weight

1.6 ounces
Brixen Waterproof Keen Shoes
You're looking for a minimalist shoe, something casual but durable for work. Brixen is just the ticket. Made of suede leather and treated to be completely waterproof, this work shoe comes with a durable rubber insole, and features that will speak to those of you working in the dead of winter. Wool and felt line the interior, maintaining excellent insulation. This works in accordance with the heat shield found below those rubber insoles, maintaining the shoe's internal temperature so it doesn't seep into the pavement beneath your feet. Last but not least, there's excellent heel cup support to keep you upright all day long. 
Key Features:
100% leather construction
Rubber insole
Superior heel cup support
Wool and felt-lined for excellent insulation
Heat shield below the insole
Specification:
Brand

KEEN

Model

Brixen Low-M

Weight

1.6 ounces
The Oakridge focuses heavily on style, while still including the main components that you look for in Keen shoes. Thanks to the mesh and leather construction, you get proper insulation while the shoe remains breathable. How? Keen engineered these to react to your steps. The more you move, the more air is pressed between your toes. If you stand still, insulation retains that naturally-occuring heat. It's that simple. They also added additional protection over the toe box, reinforcing their rubber outsole and superior traction. From the rubber insole to the padded collar, Oakridge lets you swap from work to the hiking trail without having to change beforehand. They are perfect walking shoes for hikers.
Key Features:
Mesh lining with water resistant finish
Leather and rubber toe box for extra protection
Rubber insole
Complete genuine leather construction
Specification:
Brand

KEEN

Model

oakridge

Weight

2.86 pounds
Atlanta Utility Work Keen Shoes
Have these selections not been rugged enough? No matter. Keen went ahead and added some extra protection and durability with one of their most popular work boots. The Atlanta comes with a steel toe cap, protected by the leather and rubber toe box. That toe box melds down into the outsole and bottom, providing great traction even in slicked conditions. You get a standard arch, leading up to the reinforced heel and padded collar. Padding moves throughout the tongue, supporting the dual pull-on tabs to make getting these on a bit easier. With water resistance and quality construction, you'll be able to trek through the muck and the mud without wrecking your Atlanta shoes. Love this product? Check out our review of the best rock climbing shoes for our top picks.
Key Features:
Steel toe just beneath the toe box
Waterproof leather and mesh construction
Rubber insole
Padded, reinforced collar and tongue
Dual pull-on tabs
Specification:
Brand

KEEN

Model

Atlanta Cool ESD-M

Weight

2 pounds
Montford Fashion Sneaker Keen Shoes
Keen took a step back with this pair, taking some of the work-friendly elements out of their usual design to give you something truly fashionable. If you're a handy guy, you'll appreciate the utility-style blended with a more fashionable approach to the working man's shoe. Accents of yellow blend through the black-and-gray suede leather, melding into the black rubber outsole. There's nothing flashy about these shoes: you get a durable rubber insole, sturdy heel cap for stability, and the same great traction that Keen shoes are known for throughout every one of their series. Long-lasting shoes built for style. Find more great products like this by checking out our guide to the best Timberland shoes.
Key Features:
Complete suede leather construction
Rubber insole
Leather-lined for added breathability
Dual pull-on tabs
Specification:
Brand

KEEN

Model

montford-m-m-Parent

Weight

2.48 pounds
PTC Oxford Work Keen Shoes
It's time to roll your sleeves up, but nobody said you had to sacrifice swagger points to do so. This truly fits the oxford style that its title suggests, yet keeps actionable to be used while working. Thanks to the superior traction along with the outsole and bottom, you get to make full use of the compression EVA midsoles. Added support, fantastic shock resistance, and a light-on-your-feet feeling that you've been missing from your work shoes. Steel eyelets help prevent wear-and-tear on your laces, while the TPU coating is designed to prevent stains and light water damage. Oxfords that don't burn a hole in your wallet. That's something anyone can get behind. Make sure you also check our selection of the best Ariat boots for more great footwear.
Key Features:
Complete leather construction
Stain-resistant TPU coating
Steel eyelets help preserve your laces for longer
Compression EVA midsole for extra support and comfort through the workday
Rubber insole
Specification:
Brand

KEEN

Model

PTC-U310

Weight

3 pounds
Newport Sandal Keen Shoes
The original version of the H2, the pioneering model that helped make Keen such an iconic brand: the Newport sandal. These give you a way to enjoy the summer months without having to completely sacrifice the actionable construction of your usual Keen work shoes. Great traction, support thanks to the synthetic insole, and the knowledge that your full leather construction is resistant to stains and light water. There are also dual pull-on loops to help you out, pulling the look and the function of these sandals together. They are so comfortable that you will have the feeling of wearing slides.
Key Features:
Dual pull-on loops
Low platform and arch
Synthetic insole
Leather construction
Specification:
Brand

KEEN

Model

newport-m-m-Parent

Weight

1.84 pounds
Voyageur Hiking Keen Shoes
You're traveling? You're wearing Keen. These were designed to pull the true voyager out of you and help you along every single climb ahead. Our favorite aspect is the removable rubber insole. You can simply toss them out, throw some new ones in, and reap the full reward of the EVA footbed without having wear-and-tear whittle down the quality of your shoes. These come with a series of dual pull-on loops, high heels, and some seriously comfortable cushioning around the collar. You'll be able to rest easy knowing that you're putting as little stress as possible on your feet. Ten-mile hikes and ten-hour workdays don't stand a chance against you, and Keen. Don't forget to also check our guide to the best Gore-Tex boots. 
Key Features:
Leather construction w/ mesh upper
2" heel w/ 0.75" platform
Heel lock for stability
Removable rubber insole
EVA footbed provides extra support
Specification:
Brand

KEEN

Model

voyageur-m-m-Parent

Weight

2.95 pounds
Targhee II Wide Hiking Keen Shoes
Keen has a lot of love for their Targhee collection, and we can see why. This wide-fitting hiking shoe from that lineup comes with a bit of extra power in the outsole, providing wider pegs to really grip the ground beneath your feet. Whether it's work or a weekend in the wilderness on your mind, these will hold up to the toughest of tests. Thanks to the leather lining, these remain breathable and comfortable and don't wear down the same way that fabric linings do. As a nice added touch, the high collar comes with plush padding: stability for your heels, comfort for your long days punching the time clock. Who could ask for more? If you need a more stylish boot, then check our Chukka boots review.
Key Features:
Wide pegs for maximum traction on outsole and bottom
High padded collar for maximum comfort
Rubber insole
Textile and leather construction
Leather lining provides breathability while moving
Specification:
Brand

KEEN

Model

Targhee II Mid Wide-M

Weight

14 x 10 x 6 inches
Atlanta Cool ESD Work Keen Shoes
We've almost come to end, but Keen isn't ready to stop impressing you. As a take on their Atlanta model, these steel-toe work boots provide a better set of protection for your toes. You get asymmetrical steel toes on both sides, providing 180 degrees of protection. Many of Keen's signature aspects, such as the wide pegs on the outsole and dual pull-on loops, give these a signature series of functions while switching up the style. Lightweight, fitted with a rubber insole, and equipped with a sweat-wicking mesh interior, this leather shoe gives you a sizable arch and padded collar. Everything you could ever want in a steel-toe work boot is right in front of you.
Key Features:
Full steel toe for advanced protection
Crafted of leather and mesh
Rubber insole
Dual pull-on tabs
Mesh liner for maximum breathability and sweat wicking
Specification:
Brand

KEEN

Model

Atlanta Cool -M
Anchorage Boot Keen Shoes
Last but not least, the Anchorage comes with some of the best features on this list. You get a unique "ice chip" grip along the bottom, dotted along the center of the outsole. If you fancy a long hike, these grips will conquer the earth with you. On top of that, the rubber insole's support mixed with the leather lining's comfort will keep you in good company all the way up the hiking trail. Crafted from leather, built to last, sporting dual pull-on tabs, this is the most minimalist boot Keen has to offer with their superior traction capabilities. The collar is flexible, and while it isn't padded all too much, it rests above your ankle line to refrain from irritation.
Key Features:
100% leather construction
Leather lining for breathability and support
Rubber insole
"Ice chip" grips along the bottom for stability
Specification:
Brand

KEEN

Model

anchorage boot iii wp-m-M

Weight

4.26 pounds
Keen Shoes: Company & Brand Overview
Keen is the go-to for tradesmen and the working man. They not only produce cost-effective boots and shoes, but also give back to their customers. In 2004 they devoted their entire advertising budget to the relief efforts in India after the tsunami. They also donate constantly to help put homeless veterans back to work, and continue through other charitable means.
Does any of that matter for the quality of the shoe you're buying? Does it affect it at all? No, we suppose it doesn't, but isn't it nice knowing that when you buy Keen shoes, you're inadvertently helping those in need? Keen is majorly driven by philanthropy, and putting good quality shoes on the feet of hard-working Americans. Their dedication to the image of a community at work is part of the reason we were inspired to devote an entire buying guide to them. Get the shoes and boots you want, and give back in the process.
Sign Up Now
GET THE VERY BEST OF GEARHUNGRY STRAIGHT TO YOUR INBOX