Best Dad Shoes In 2022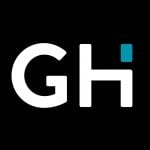 This product guide was written by GearHungry Staff
Last Updated
September 13, 2018
GearHungry Staff
GearHungry Staff posts are a compilation of work by various members of our editorial team. We update old articles regularly to provide you the most current information. You can learn more about our staff
here
.
GearHungry may earn a small commission from affiliate links in this article.
Learn more
Remember when you used to be so embarrassed by your Dad sporting his favorite chunky monkey trainers back in the day with his high waisted jeans? You know the ones, probably the only "label" that he owned and a little bit on the Michelin Man side! Well, they're back with a vengeance and more popular than ever and have been taken over by all the biggest, brashest and boldest of the brands. We're talking Balenciaga, Nike, Louis Vuitton, and New Balance. Now, very much a symbol of street style cool, the old school Dad shoe has been high-jacked and re-invented by the urban fashion elite! So let's put our best shiny white high top foot forward and check out the Best Dad Shoes and the reason why this retro sneaker style is selling in its millions with price tags that your old Dad would never have dreamt of spending. We're blaming Kanye!
The Best Dad Shoe
PUMA Select Men's RS-X FD Sneakers
The PUMA Select Men's RS-X FD Sneakers bring back everything that was so good about 80s fashion – bright colors, angular design, and hi-top sneakers. These retro sneakers are definitely some of the coolest dad sneakers around. Although you should be warned – you need to be pretty confident to wear these sneakers, cause people are going to mention them. They're not the kind of sneakers you can ignore. 
Of course, that 80s design is propped up by modern shoe technology. Puma's original Running System, introduced to the world in 1986, was considered way ahead of its time. This shoe features the modern-day equivalent – RS-X. This technology makes these sneakers way more than just a fashion statement. You can wear them to a high-end fashion show or to run a marathon.
Adidas Yung-1 Hi-Res Dad Shoes
Another excellent example of the currently trending dad shoe, this time delivered by Adidas in the chunky form of their Yung-1 shoe. It takes its design inspiration from the late 90's Falcon Dorf shoe but has been reimagined for today while still holding on to the retro and nostalgic styling with its stacked midfoot design. Made of mesh and suede the orange and yellow colorway is undoubtedly vibrant and a move away from the more commonly recognized white Dad shoe trend. The Adidas Yung-1 is further characterized by a super comfortable and supportive Torsion system to it both looks and plays the part. Overall, it looks quintessentially 90's but has very much been constructed with all the latest advanced Adidas technology for superb traction, control, and comfort as well as those Dad style design vibes.
Adidas Yeezy 500 Men's Sneaker
You can credit Kanye West with a lot of things these days and popularising the Dad shoe is most definitely one of them. His collaboration with Adidas to deliver the Yeezy range of sneakers has boosted the genre with his much-hyped and sought-after designs. The Yeezy 500 is a chunky silhouette and demands attention. With plenty of limited edition color options as well as more standard and contemporary options, the sneaker is a combination of suede, leather, and mesh and comes with a midsole constructed from adiPRENE. It's a very utilitarian styled shoe and super easy to wear, especially if your overall style is street orientated. It combines comfort with a certain refinement, and while there's no doubt that the design force behind Yeezy may well be controversial, his foray into the world of the Dad shoe is exceptional and doesn't fail to deliver. Plenty of onboard technology combined with strong design aesthetics has ensured a place for the Yeezy 500 on our Best Dad Shoe review.
Puma Men's Thunder Electric Shoes
With the release of their Thunder Electric Sneaker, Puma look set to give Balenciaga a run for their money in the design stakes. This latest piece of footwear is set to become legendary and pays real homage to those classic 90's running shoes and harks back to earlier design collaborations with the likes of Alexander McQueen. It's bright, bold and expertly fuses fashion with the athleticism to deliver a premium looking Dad shoe that makes a stylish as well as a functional statement. It's streetwear sneaker fashion at its finest which marries lightweight IMEVA midsole construction with sensational color blocking for a superb sneaker unlike any other around. The price isn't bad either especially when you compare this with its high fashion counterparts. We think the Thunder Electric is a unique, standout sneaker that will have any self-respecting Dad resembling a front row fashion pro.
The Adidas Falcon can thank none other than soon to be self-made Billionaire Kylie Jenner among one of the reasons why it's been propelled into the populist stratosphere, not just for Dad's it seems but for the Mum's out there too. With her face and name recently attributed to their marketing campaigns, the Adidas Falcon has gone ballistic. It's a real 90's inspired silhouette and comes in a wide range of multi-colored options with a complex multi-level layering system and seamlessly endless color-blocking possibilities. However, if you prefer your sneaker to be a little more low-key, then the simple black or white versions might be more your bag.
Adidas Yeezy Boost 700 Wave Runner
Today's Premium Pick choice had to go to one of the many hugely lauded collaborations between Kanye West and Adidas in the form of his Yeezy range of Dad inspired sneakers. The Boost 700, "Wave Runner" first catapulted onto the scene in 2017 with its chunky sole combined with a running-inspired upper. The 700 Wave Runner originally debuted in a grey with accents of black, teal, and orange and is extremely rare and therefore very collectible. For those among you who are fanatical about sneakers, Dad style, or in fact any style, then the Boost 700 is right up there on top of the wish list. It has a strong retro-looking 90's influenced silhouette and is one of the first trainers recognized as starting the oversized "Dad Shoe" trend. It's more than just the design aesthetics though that set this Yeezy trainer aside, it also happens to showcase Adidas's latest Boost technology so is an advanced performance sneaker as well as enjoying coveted style status with the gliteratti, as well as many Dad, 's out there!
Champion 93 Eighteen Big C Sneaker
Champion make proper Dad style sneakers for those serious about their shoes and who want to wear a pair that comes with a strong athletic heritage as well as stylish good looks. With that instantly recognizable two-color C logo on the side and heel as well as on the tongue, there's no denying that 93 Eighteen Big C Sneakers are a cool and comfortable looking pair of Champions. They're durable, dependable, have a strong design appeal, and are a great example of a Dad shoe which is why we've featured them on our list today. They're not the bulkiest, chunkiest, or baddest trainers we've reviewed but you know what, for some of you Dad's out there, that might be just what you're looking for.
Fila Men's Strada Disruptor
Finally, our Best Value choice for today just had to be a pair of Fila kicks, so synonymous with the '80s and '90s and especially with the white dad sneaker fashion. These are just an all-around old school classic, so easy to wear and still so stylish with their oversized chunky wedged soles. Mention the words "Dad Shoes," and we are betting that these Fila Disruptor are the vision that immediately springs to mind. Sure you can get them in other colors, but there is something reassuringly "Dad-like" about the original and best, a white version with the Fila name and logo emblazoned throughout. They've actually made us come over all momentarily misty-eyed and nostalgic for our misspent youth! Could it be time to dig out the shell-suit too or are some fashions meant never ever to see the light of day again?
Reebok Royal Turbo Impulse Sneaker
This next pair of Dad Shoes is from one of the biggest sneaker brands of all time –  Reebok. Always a few steps behind Adidas and Nike, Reebok has an image that is still stuck in the 80s and 90s. That used to be a bad thing but with current trends looking back to those eras for design inspiration, it's becoming a huge plus. These sneakers – the Reebok Royal Turbo Impulse sneakers – have a chunky FuelFoam midsole that gives them that 90s look as well as providing impact cushioning and comfort. Up top, they feature a synthetic leather and textile upper, designed for both breathability and support. 
Dad Shoe Buying Guide & FAQ
How to match streetwear
Trainers are no longer only appropriate to wear for the gym or when participating in professional sports. If you have the swag and the confidence, you can pull off a pair of sneakers, especially a pair of the currently fashionable Dad style shoes wearing your civvies too. Hell, some of your fashion aficionados might even don them with a suit.
There's so much choice out there today, and a pair of trainers is undoubtedly a comfortable option too. There are some rules to follow when it comes to matching your trainers with your clothing but you are in luck, when it comes to streetwear, the trend for chunky style Dad shoes is most definitely one that works and that is very much accepted. In fact, the bolder, the better when it comes to matching with your streetwear so no need to be shy and retiring.
We'd just say, if you have invested in a luxury pair of attention seeking trainers, allow them to do the talking. Keep the rest of your outfit fairly minimalist with a simple t-shirt, hoodie and a pair of jeans and really show off the investment sneakers that you have on your feet. After all, if you've gone all out Louis Vuitton or Balenciaga, chances are they'll have cost more than the rest of your entire streetwear ensemble combined so let them bask in their glory and keep your Dad style to a pair of classic jeans with an inoffensive, simple sweatshirt.
Dad Shoe FAQ
Q: What are dad shoes?
A: Dad shoes are the latest sneaker craze to hit the stores, selling out in their millions but really there' nothing new about them and the jury is out as to whether they are trendy and totally amazing or downright hideous and best locked up with your shell-suit and memories of the 80's and 90's. In a nutshell, Dad Shoes (as they have been affectionately dubbed) are that old-school style, chunky and bulky trainers that, you guessed it, your Dad used to wear when you were a kid. You could see him coming a mile with his bouncy white Nike's, sports socks and those horrendous light-wash jeans that he used to wear too high with an OTT leather belt and his t-shirt firmly tucked inside. They were, and are, very much on the bulky side and certainly far from subtle. They are however undeniably popular, seriously comfortable and hugely coveted by the fashion pack. Your Dad's eyes will no doubt be watering at some of the price tags too. They're by no means sleek or discreet, and they have their fair share of haters, but with Kanye West's Yeezy label doing Dad shoes, they've certainly got our attention. They're the high fashion sneakers of today, the streetwear shoes of choice for many an urban Daddy Cool! Oh yes, and they are still mostly white, just like your old Pa used to wear.
Q: What is streetwear?
A: Streetwear is more than fashion or a set of products, it's almost its own subculture and way of living and being. It's historically been defined and associated with an urban style and vibe of low key, relaxed and comfortable clothing with its origins in music (especially hip hop) and sports (like skateboarding or if you live on the West Coast, surfing). Commonly streetwear is a term used to refer to baseball caps, sneakers, hoodies, and basic tees. It's a design aesthetic that is both athletic but also fashion orientated. These days the boundaries between high fashion and what we call street fashion have become more blurred as designers like Hedi Slimane for Dior have changed the rules of engagement, but certainly, when it started out, streetwear had no conventions, no big stake financial backers and was all about self-expression.
Q: Why are dad shoes so popular?
A: Well, first up they are undeniably comfortable. Your Dad would never have worn them so frequently in the past if that wasn't the case. They're a great go-to option for a lazy, dress down day when you just want to chill with the still!  Really though, they're popular because they have been reinvented, resurrected and popularized by the plethora of big brand collaborations with the stars of screen, track, and the recording studio. They're a nod to the retro days of old, with a vintage appeal but modernized entirely. When Louis Vuitton decides to do a Dad Shoe, you know that the scene is set for a sneaker comeback of the highest order. If you're lucky, your old man might still have a pair of proper old-school Fila kicks still hiding in his wardrobe that your Mum has long since forbidden him from ever wearing again. If so, we suggest you hot foot it round there now and bag them for yourself as the more iconic and dad like, quite frankly, the better, when it comes to this classic dad shoe revival.
Related Reads: Gifts For New Dads
Sign Up Now
GET THE VERY BEST OF GEARHUNGRY STRAIGHT TO YOUR INBOX