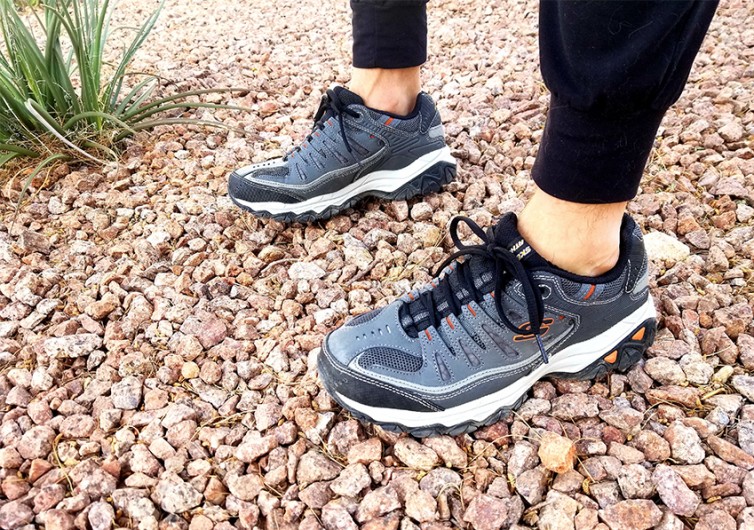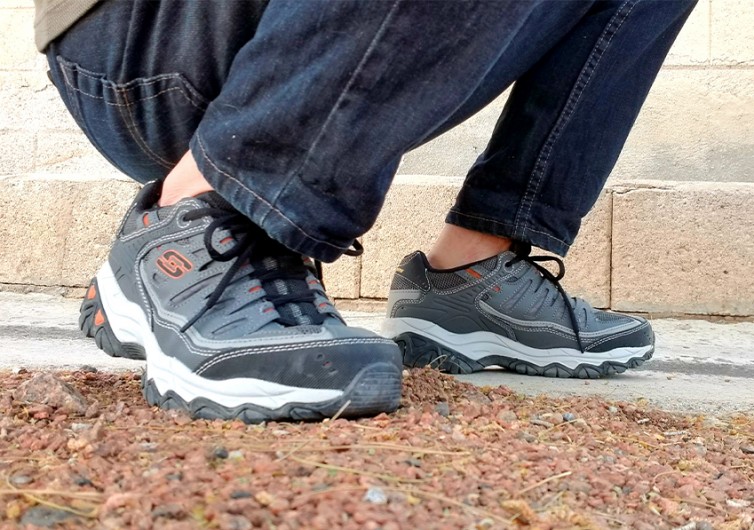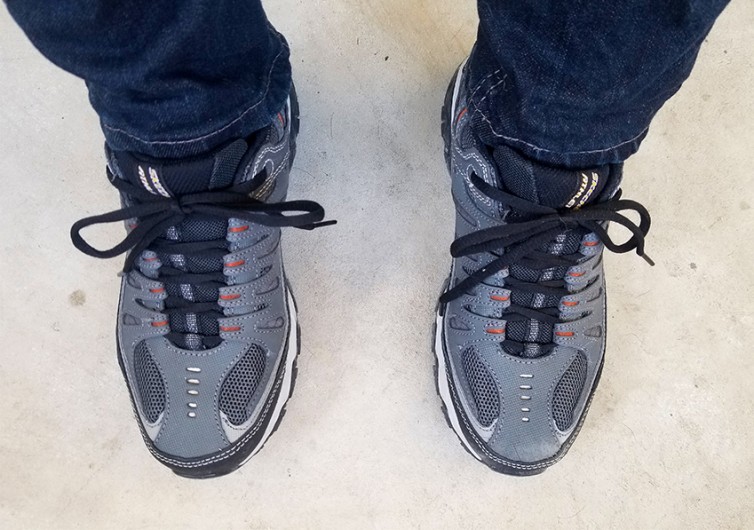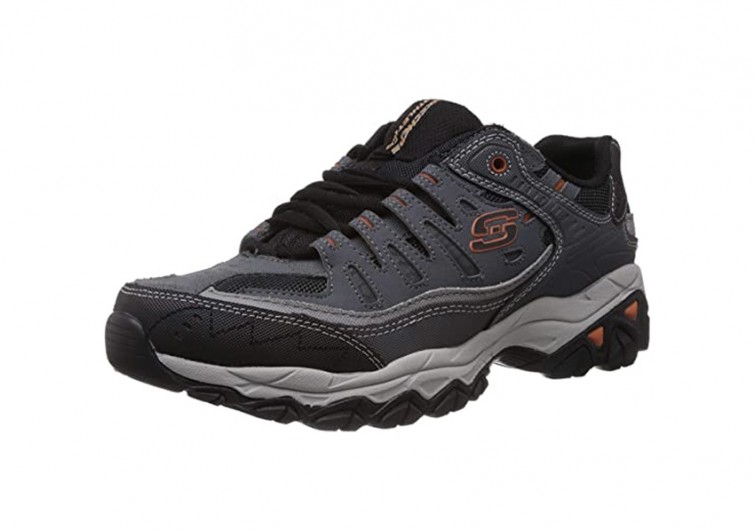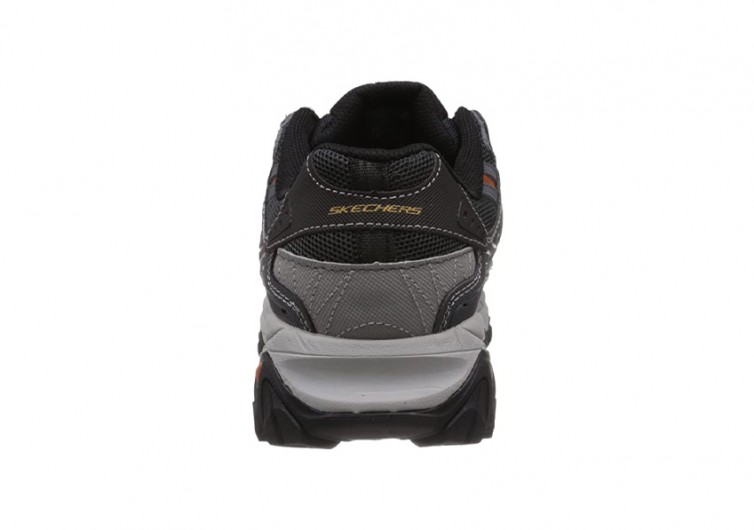 GearHungry may earn a small commission from affiliate links in this article.
Learn more
Mega Memory Foam: Skechers After Burn Walking Shoe
For me, testing the Skechers After Burn men's walking shoe was an exercise (no pun intended) in podiatric experimentation. I came into the test with zero prior experience in memory foam insoles, and I hadn't worn a pair of Skechers in…uhhh…?
You get the point. But I thought the After Burn's rugged profile, sturdy upper, and aggressive tread could help me in my life of desert hiking and off-road dog walking, and the $68 MSRP looked a lot more agreeable than many of the triple-digit prices fetched by high-tech hiking shoes, so I took a chance.
Long story short, I won't be retaking it. Here's why.
The Basics: After Burn Men's Walking Shoe Specs
The Skechers After Burn walking shoe features a sturdy synthetic upper (the shoe is also available in leather) with mesh insets. The collar and heel cut a high profile, and in my experience, they were noticeably rigid. A synthetic cap helps protect the toe.
The After Burn's sole is tall (Skechers measures 1.5"), with moderate lugs and flex grooves on the outsole. The toe has a moderately-sized cap. The midsole features Skechers' Articu-Lite technology for lightweight support.
This brings us to the After Burn's central feature and the main point of differentiation: the memory foam insole. The cushy insole, constructed of the famous space-age material, is glued into the shoe's footbed.
As Tested: Feeling the After Burn
The After Burn's memory foam insole was distracting and non-helpful. I'll admit I was skeptical at first. Memory foam seemed like an odd choice for a shoe part that's meant to contour to your foot's shape and support your weight over time, but I figured over 30,000 positive Amazon reviews couldn't all be wrong. Surely, memory foam was a functional insole material.
Instead, it wasn't. I put the After Burn to the test over a three-week period with various dog walks and a few shorter (two miles or less) hikes. I wanted to give the After Burn a longer testing period; unfortunately, I didn't want to wear them anymore.
The After Burn's memory foam insole (shocker alert) did exactly the same thing as a memory foam mattress: it squished into whatever shape my weight forced it into, then bounced back when I took my weight off it. Simple.
Part of me couldn't believe this was it. I thought, There's no secret? It doesn't break in? Nope, it doesn't. It just keeps randomly squishing according to each tiny inconsistency in your footstrike, mile after mile, while you walk on what feels like a ziplock bag filled with peanut butter. Alas, I couldn't take it out and replace it: it's integral to the shoe's build, glued resolutely to the footbed.
To compound my frustration, the shoe performed pretty well otherwise. I liked the overall fit: the toe box felt roomy but not cavernous. I have narrow feet, and too-wide shoes are a common problem (the After Burn is also available in extra-wide). Its tread performed reasonably well on moderate grades with loose gravel. Its sole was thick and cushioned enough that I never noticed stepping on random rocks, etc. And the synthetic, toe-capped upper proved tough against abrasion from low-hanging branches on the trail.
Review Conclusions: Burn After Burn After Reading
For those who like memory foam insoles (and I know you're out there, all 30,000+ of you), the Skechers After Burn is a great choice as a men's walking shoe. Its terrain versatility, resilient materials, and supportive ankle area make it great for moderate-duty trail outings or casual walkabouts.
Unfortunately, I'll be filing my personal experience under memory (foam) loss.