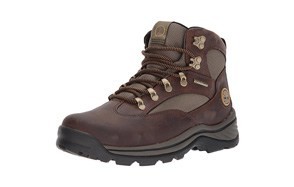 Timberland Chocorua Hiking Boot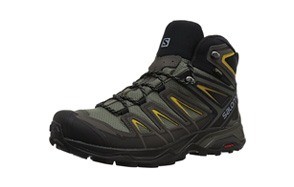 Salomon X Ultra GTX Hiking Boot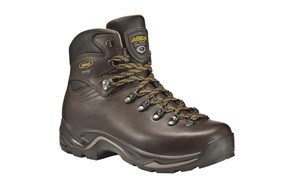 Asolo TPS 520 GV Evo Hiking Boot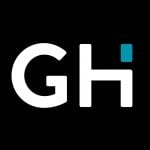 If you love hiking, walking or just generally spending time outdoors, then investing in a good pair of reliable boots will be worth their weight in gold. Nobody wants wet or sweaty feet, or to come back from a long, satisfying hike with a load of blisters that will have you reaching for your other halves foot-spa! You need your boots to not only fit correctly but to be both waterproof and breathable. Whether you opt for leather or synthetic boots the one thing that you will want to ensure is that they have a GTX or Gore-Tex lining.  Leather, while stiffer and more substantial will be warmer and naturally waterproof. Synthetic, while lighter and more breathable won't provide as much warmth. Any serious hiking or walking boot really should have Gore-Tex as part of its construction so let's take a look at 10 of the Best Gore-Tex boots in 2019.
The Best Gore-Tex Boot
Gore-Tex Boots Buying Guide & FAQ
How We Chose Our Selection of Gore-Tex Boots:
When compiling out "Best Of" recommendations we like to present you with plenty of representative choices across a category so you will always find a range of products that offer value for money and exceptional quality and design. We appreciate that not everyone has the same budget to invest in new footwear so our selection will always feature brands and products that are accessible to all. We want to be able to provide something for everyone, so we review all the brands on the market to pull together our top recommendations. You can rest assured that our guide will feature quality products, across all the most popular brands, with plenty of real reviews to back up their authenticity and at a range of price points that will fit everyone's budget.

Features To Look For In Gore-Tex Boots:
Choosing the right walking boots might feel like a daunting decision at first, and you might not know where to start. We recommend that you consider the following features to help you determine which ones are going to be right for you:
Comfort
Design
Fit
Sole
Durability
Size
Color
You might also want to decide first what you are primarily going to be using your boots for as this will determine whether you go for something lightweight, midweight or heavyweight. There's no point investing in a very stiff and heavy leather boot designed for mountaineering if you intend to go for hill treks. So first up, ensure that you the shoes you purchase are fit for purpose and by that we main your goal. While investing in a brand you know, and trust is important and so are design aesthetics too, investing in a boot must be first and foremost a practical decision.
A hiking boot is generally designed to be stable and the more technical the boot, the stiffer it is likely to be. One of the reasons for this is to help reduce calf fatigue which is crucial if you are mountaineering and have steep descents and ascents to make. If you are looking to go on more leisurely and modest pursuits, then you probably want something that is lightweight and more comfortable, with a higher degree of flexibility and comfort.
Pretty much all hiking boots should be waterproof, otherwise what is the point! They may not all feature Gore-Tex though so look out for a boot that is both breathable and waterproof so that it can offer you that much-needed weather protection. If you know that you will be going out in challenging conditions, they also look out for a boot that comes with an additional water-repellent coating to really ensure that your feet stay warm and dry. Especially useful if you are going to be trekking in snowy or mountainous terrains.
Breathability, along with being waterproof are probably going to be the key features you should consider. That and your comfort of course! Making something waterproof inherently impacts on the breathability as by its very nature it's creating an impenetrable bond. You do still want your feet to be comfortable though and not to overheat or sweat profusely inside a heavy boot so again, this is where having a boot with a Gore-Tex lining will help you out. If you are just a casual backpacker or hiker and don't really need a heavy waterproof boot, consider going for something altogether lighter with plenty of ventilation.
Another feature you might also want to consider is the lacing system that your boots come with. They do play an important role and are often time overlooked. If you have a poorly fastening lacing system that is forever coming undone you'll find you spend most of your time stopping to readjust your laces which is just downright annoying. A good lacing system also additionally provides secure support for your foot and your ankle too. If you have invested in a pair of boots with a good secure lacking system you should find your comfort levels increase along with your performance and enjoyment too.
Finally, check out the outsoles and traction too as again, this will play a crucial part in your performance. The very reason you are presumably upgrading from your regular sports trainer to a real hiking boot is that you want to traverse more challenging terrains and for that, you need a reasonable level of traction and support. You will have seen that most of the boots that made it onto our recommended list feature Vibram soles and this is to outsoles what Gore-Tex is to waterproofing. Again, you get what you pay for and not all Vibram soles are constructed the same so if you are scrambling over rocks or getting suck into some seriously muddy conditions, make sure you invest in a pair of boots that have ample lug depth to give you that all-important grip and traction.

Gore-Tex Boots FAQ
Q: What Does GTX Mean?
A: Specifically, concerning boots and not cars, GTX denotes that the boots have a Gore-Tex lining. Unfortunately, it doesn't mean that you will walk faster for longer or look sportier while wearing them! You can always try though.
Q: What is Gore-Tex?
A: Gore-Tex is a derivative of nylon. It has all the same desirable properties but with one key added advantage. Just like nylon, Gore-Tex is sturdy, lightweight and waterproof. Because nylon doesn't allow water to pass through it or water vapor either, that means that it traps sweat which eventually does lead to the inside of clothing and garments becoming wet and unpleasant to wear.
With Gore-Tex however, you get all the same advantages, but it is breathable. It allows the vapor to pass outside from your sweat but it doesn't let any rain too or moisture to come inside. It is these very properties that make it such a favorite fabric for all kinds of outdoor pursuits clothing and I particular for hiking gear.
It derives its name from the creator, Bob Gore, who in 1969 worked out ways of using and stretching PTFE to create a strong and reliable microporous material that would deliver exceptional weatherproof and water resistant properties when applied to outerwear.
Gore-Tex technology has been advancing over the years, and today there are many different types of Gore-Tex. The most common being called simply Gore-Tex, a versatile fabric that has multiple practical applications in mountaineering, hiking, and everyday outdoor wear. It will typically be either two or three-layer construction.
There is then also something known as Gore-Tex Active, that is better suited to more energetic pursuits and can be found in footwear and clothing specifically designed for skiing and climbing. Gore-Tex Active provides plenty of protection but is incredibly lightweight as well as being breathable.
Finally, there is also now a further fabric called Gore-Tex Pro that has been engineered to be more durable and rugged, with a three-layer construction to provide even more protection.
Q: What Is Gore-Tex Made Of?
A: You're probably all aware of Teflon, and no doubt associate that with its most commonly recognized application as a non-stick coating for kitchen pots and pans. However, Teflon, the trademark for a polymer known as polyteralouroethene (PTFE) is actually also used in Gore-Tex.
Gore-Tex is constructed from layers of nylon, PTFE (Teflon) and also polyurethane. The PTFE part of the Gore-Tex fabric contains layers of tiny holes also known as pores. There are around 14 million pores per square millimeter. Just imagine that! These pores are way too small for a water droplet to pass through, but they are big enough for molecules from sweat to be passed through. The addition of the nylon gives the fabric more robustness and rigidity and allows for it to be used in more practical applications. PTFE on its own would be way too fragile to be remotely useful.
Gore-Tex is made from the unique membrane that we described above with its billions of microscopic pores in one single garment. That membrane is attached to a laminate, effectively like a sandwich, to create a useable material for constructing fabrics. Most commonly a synthetic such as nylon, then it is securely seam sealed to prevent any leaking.
Q: Who Makes Gore-Tex Fabric?
A: Gore-Tex fabric is made by W.L Gore and Associates, Bob's company who in 1978 introduced the world's first Gore-Tex outerwear, which proved to be all things outdoor enthusiasts had been searching for; waterproof, windproof and breathable. Uniquely this fabric keeps the rain out while allowing perspiration to escape for a truly comfortable experience.
Q: Can You Wash Gore-Tex?
A: Yes, you can wash Gore-Tex. Not only are products engineered and constructed from Gore-Tex built to last, but they are also easy to take care of. With routine care and maintenance, they really should last and be a solid investment. Depending upon whether you have Gore-Tex jacket, shoes or clothes will determine how you need to wash and care for your items.
Q: How To Clean Gore-Tex Boots?
A: Cleaning your Gore-Tex boots couldn't be simpler. You can wipe the exterior of the boots with a cloth or a brush and some lukewarm water. Always be sure first to shake out any sand, gravel or dirt that might be trapped. You should allow them to dry naturally although it is possible to use convection-style boot driers too. There should be no requirement to use any additional waterproof wax or grease on your boots as this could hamper their breathability. So only just additional treatments and conditioners that have been recommended by the manufacturer of your boots.

Q: Is Gore-Tex Warm?
A: Manufactured in conjunction with Gore Warm Technology, Gore-Tex can provide superior levels of insulation and protection from external elements and is commonly used in gloves. Gore-Tex fabric has been designed to be windproof and to block out cold air. In itself, it doesn't supply extra levels of insulation, so if you are going into a very cold climate or environment, it is advisable to wear an additional protective layer of underclothing to stay comfortable and warm.
Sources: