Best Shoe & Boot Dryers in 2021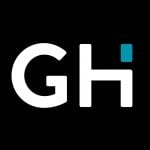 This product guide was written by GearHungry Staff
Last Updated
April 28, 2018
GearHungry Staff
GearHungry Staff posts are a compilation of work by various members of our editorial team. We update old articles regularly to provide you the most current information. You can learn more about our staff
here
.
GearHungry may earn a small commission from affiliate links in this article.
Learn more
Soaking wet shoes are no fun and can actually cause damage to the material of your footwear, so it's no wonder that electric boot and shoe dryers have found their way onto the market in recent years.
If you're keen to try out the advantages of a boot and shoe dryer for yourself, you will need to know which are the best models available for purchase on the market today. We give you advice about the top eight best shoes boot dryers so that you can make an informed purchasing decision.
The Best Shoe & Boot Dryer
DryGuy DX Forced Air Boot Dryer and Garment Dryer




Using forced air, DryGuy DX Forced Air Boot Dryer can dry as many as 4 different garments at the same time. It features two extension tubes which are removable and can be used with tall boots. The rotary blower is extremely quiet running and since there is a three hour timer and a heat on/off switch, this is a safe and energy efficient device. Capable of heating up to 40.5 degrees C/105 degrees F, this dryer is safe for use on shoes, boots, liners and clothes, eliminating odors and reducing bacteria and mold growth. It is powerful enough to dry most items in under 2 hours without causing any shrinkage, warping or damage.
Key Features:
Quiet central rotary fan
Two extension tubes for taller shoes
Dries shoes in 3 hours or less
Heat/no heat option
Specification:
Brand

DryGuy

Model

2129

Weight

5 pounds
Energy efficient and safe thanks to the timer and on/off switch
Dries 4 separate garments (2 pairs)
Removable extension tubes for use with tall boots
Quiet running rotary blower
Dries many items in less than two hours
No covers for the tubes which are not being used so hot air is wasted
Weak airflow
PEET Dryer Boot & Shoe Dryer



Popular with purchasers, the PEET Boot & Shoe Dryer neutralizes odors from perspiration and bacteria and can be used on all types of shoe material such as leather, fleece, canvas and rubber. Made in the USA, this boot dryer can be assembled easily without any tools and has a secure and strong base to support even construction boots effectively.
Only drawing 36W of power it is protected by a 25 year manufacturer's warranty and it's also surprisingly quiet and energy efficient, making it a great choice all around. One of the best features of this model is the sharp angle of its drying ports which ensure that the toebox area can be dried out easily. Make sure you also check out our guide to the best shoe stretchers.
Key Features:
Can work with most materials including leather and canvas
25-year warranty
Works silently
Uses very little electricity
Specification:
Brand

Peet Dryer

Model

M97-FSB

Weight

4.86 pounds
Toebox area is dried easily thanks to the sharp angled dryer ports
25 year warranty
Energy efficient
Easy to assemble
Strong and secure base
Suitable for all shoe materials
Must be unplugged following use
No switch
OdorStop Boot and Shoe Dryer and Deodorizer

Smelly shoes can make for very awkward and embarrassing situations. You might find yourself very reluctant to take off your boots due to fear of what might emanate. Thanks to OdorStop Boot and Shoe Dryer, this can be a thing of the past. This is a powerful device that dries shoes and takes out all the unpleasant odors that might have festered within. The manufacturer assures that it kills bacteria, mold, fungus, and athlete's foot odor and beyond getting rid of smells, it also comes with a high-output fan that gets rid of moisture in a timely manner. The dryer can be set up to three hours, within which time you can dry your boots, shoes, gloves, helmets, and so on.
Equipped with 8 ventilation tubes, 4 boot brackets, and 2 air outlet caps, the OdorStop dryer can be used in a myriad of ways. The tubes can be stacked for taller shoes and boots. Setting it up is easy, and if you do run into any problems, the ever-handy user guide contained in the package will help you out with whatever it is you need to do. Located at the back of the dryer is an on/off switch for the heater and another for the deodorizer. A 3-year warranty also makes it a safe and long-lasting bet. Great for boots and shoes, OdorStop Boot and Shoe Dryer is a great tool to keep your shoes dry and smelling great.
Key Features:
Removes unpleasant odors from your boots
Can be used in multiple ways
3-year warranty
High-output fan than gently dries your boots and gloves
Specification:
Brand

OdorStop

Model

OSOBSDD

Weight

7.55 pounds
MaxxDry Heavy Duty Boot Dryer

Drying gloves, shoes and hiking boots is a breeze with the MaxxDry heavy duty model. Capable of warming and drying several items at once, this is a great family solution, and since it removes unwanted odors, it'll prove highly useful for families with teenagers. Suitable for use on all types of shoe material like plastic, rubber, vinyl, canvas and leather, this dryer can heat up to as much as 105 degrees F, removing perspiration and moisture, and as it has a three hour time and an on/off heat switch, it's fully equipped to do the job to the highest standards.
Key Features:
Two extension tubes for taller shoes
Forced air technology allows for faster dry time
Works with most materials without damaging it
One-year warranty
Specification:
Brand

MaxxDry

Model

IML02146

Weight

1 pounds
Dries several items at the same time
Can be used on different shoe materials
Has a heat switch and timer
Is quite noisy when running
MaxxDry SD Boot, Shoe and Glove Dryer




Functional and effective, the MaxxDry SD dyer can warm and dry shoes overnight with no excessive noise. Running on thermal convection, one of the top features of this device is that it has very low electricity use requirements and since it can be used on all kinds of shoe materials it's great for getting all of your boots and shoes bone dry- even specialist water shoes for hiking. Eliminating bacteria, mold and perspiration, it may take a long time to work but it does the job admirably.
Silent running
Can be used with different materials
Low consumption of electricity
Slow operation
Has no timer or switch
Doesn't have a glove adapter
DryGuy Simple Dry Boot and Glove Dryer




This light and efficient glove and boot dryer is simple to use and effectively dries and removes odors from shoes. Although it has no on/off switch, DryGuy operates on thermal convection, heating up to 105 degrees Fahrenheit. It takes around 6 – 8 hours to dry one pair of shoes and it operates silently, drawing only 25.5 watts of energy for a low impact on your electricity bills. Taking only about 20 minutes to reach maximum temperature, this model features sturdy heating tubes that won't easily topple over.
Lightweight yet sturdy
Silent running
Can be used on fragile materials
Low energy consumption
Has no timer or switch
Takes longer to thoroughly dry shoes than other models
Manledio Electric Shoe & Boot Dryer


With its time reservation function, Manledio allows you to set a different time for each pair of shoes or boots so you won't need to worry about accidentally burning or damaging them. It effectively deodorizes sweaty shoes and thanks to its 200 W power it ensures rapid drying. Working at a constant temperature of around 42 degrees C, this model produces soft air to dry shoes gently.
With its stretchable and foldable bracket it can be easily stored away when not in use and can be used with virtually every type of shoe material to extend the lifespan of your footwear. Large enough to dry several items together, this model dries both short and tall boots and shoes as well as gloves.
Integrated timer allows for safe drying overnight
200 Watts of power for efficient drying
Deoderizes sweaty footwear, removing bacteria and mold
Can be easily stored away
Can be used with many shoe materials
The extension arms can be hard to lock into position.
Kendal Shoes, Boots, Gloves Dryer




Kendal air dryer can be used not only on boots and shoes but also on pants and gloves, drying many items in less than an hour. Capable of drying two pairs of boots simultaneously, this gadget eliminates odor while preventing mold and bacteria growth effectively. The Aroma active carbon absorbs unwanted odors to make shoes smell much better and since there is a three hour timer, safety is ensured, even if this gadget is left on overnight. There is a choice of two modes – high or low temperature – to suit the needs of different shoe materials and since this machine weighs just 3.5 lbs, it's lightweight enough to take out and about with you when traveling. This device also comes with a wall mounting kit for extra convenience.
Lightweight at just 3.5lbs
Aroma active carbon to absorb odors
Comes with a wall mounting kit
3 hour timer for extra safety
2 temperature levels
Can dry 2 pairs of boots or other garments simultaneously
Quite cumbersome to mount
No covers for the unused tubes so warm air is wasted
Things To Consider When Purchasing A Shoe Dryer
If you've decided that you're ready to invest in a boot and shoe dryer so that you can enjoy the benefits of having cosy and comfortably warm and dry footwear, you need to know which factors you should bear in mind before making a final decision over which is the best model for your needs. Some of the factors to keep in mind before making your purchase include:
Heat levels – not all shoe and boot dryers are capable of achieving the same temperature, and looking at which temperature they are able to reach is important. Some models have adjustable temperature modes, making them more versatile and safer for use with certain footwear materials, while some models use only low heat and although these take longer to dry your shoes thoroughly, they are also often safer than those which produce higher heat levels. This may be something you wish to consider when choosing the right device for you,
Capacity – depending on your needs, you may wish to choose a model that is capable of drying several items at the same time. This is especially important for families with several members who all have boots or shoes which need drying after a day outdoors. Some models are larger and have extra tubes which enable drying of up to four separate garments or two pairs of boots to be dried simultaneously, saving time and energy.
Drip tray/reservoir – whenever possible, it's best to choose a model which comes with its own drip try as this is especially useful in drying shoes and boots which are soaking wet, protecting your floors and surfaces from the damage and hazards which can occur due to pools of water from footwear.
Dry time – if you need to get your shoes and boots dry in as short a time as possible, you need to check out the drying time for your chosen model of boot dryer. Some models are able to get garments dry in under an hour while others will take as long all night to ensure that your footwear is completely dry. If time is of the essence, you need to make sure you choose a model which suits your needs.
If you're looking for a quicker and easier way of making sure that your footwear remains dry and comfortable, a boot and shoe dryer is the perfect solution for you. Saving you the time of waiting for your footwear to air dry naturally, and helping to protect the investment that you've made in your shoes, these handy devices are an affordable way to ensure your footwear stays in good condition and lasts a lot longer.
Sign Up Now
GET THE VERY BEST OF GEARHUNGRY STRAIGHT TO YOUR INBOX