Best Running Shoes For Kids In 2022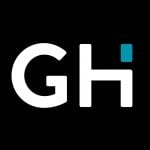 This product guide was written by GearHungry Staff
Last Updated
January 29, 2019
GearHungry Staff
GearHungry Staff posts are a compilation of work by various members of our editorial team. We update old articles regularly to provide you the most current information. You can learn more about our staff
here
.
GearHungry may earn a small commission from affiliate links in this article.
Learn more
Gone are the days when kids had limited choices when it came to choosing good quality and stylish footwear. These days the selection of kids shoes is just a vast as it is for adults. When it comes to kids running shoes the choices are practically limitless. There are many styles, colors and designs to choose from and that's all before the parents jump in to look at the more important factors like quality and fit. Good active footwear is essential for growing and developing feet so choosing the right running shoes for kids is extremely important.
Kids, by their very nature, are full of energy and get into all sorts of activities. That is why the best running shoes for kids will please parents and kids alike. Kids should feel comfortable with the shoes they are wearing. When it comes to running shoes, kids should feel like they can almost fly in them. Unlike adults, kids aren't too concerned with the types of shoes they are wearing, as long as they don't inhibit their fun.
To help you choose the best running shoes for kids, we've come up with a selection that will be a big hit with kids and their parents.
The Best Running Shoe For Kids
Adidas Kids' CF Racer TR K Sneaker
Built for speed and comfort, these adidas Kids' CF Racer TR K Sneakers have been specially designed for kids who love to race. The mesh upper offers fantastic breathability so kids can stay cool as they charge around town or on a hiking trail and the rubber sole comes with added inserts that provide excellent traction for kids who love to explore and climb. Comfort and support are extremely important when it comes to kids' shoes and thanks to the Cloudform midsole, your young person can step-in into these running shoes and stay comfortable all day. Kids also love cool colors making these running shoes for boys and girls great for adventures on and off the playground. For more great footwear make sure you check our guide to the best white sneakers. 
Key Features:
Rubber sole
Seamless 3-Stripes
Tongue pull & Heel strap
Comfortable textile lining
Cloudfoam midsole for step-in comfort and superior cushioning
Specification:
Brand

adidas

Weight

2 pounds
Adidas Cloudfoam Ultimate Running Shoe For Kids
Adidas has been making exceptional quality footwear for decades. These running shoes for kids are the ultimate in style and comfort. The textile lining is comfortable and the knit upper features a sock-like construction making them easy to put on and they fit extremely well. The breathable mesh keeps feet cool, even during extended periods of activity and the thick rubber sole and Cloudfoam protects little feet from impact no matter where they like to jump and run. Adidas Cloudfoam running shoes are durable and sturdy enough to take anything active kids can put them through but still offer incredible comfort while keeping in mind, that even little people deserve to step out in style. Make sure you also check our guide to the best trail running shoes.
Key Features:
Textile and synthetic
Rubber sole
Knit upper with sock-like construction
Seamless 3-Stripes
adidas branding on tongue pull and heel cap
Comfortable textile lining
Specification:
Brand

adidas

Model

AQ1689

Weight

12 ounces
Adidas Originals Kids' Swift Running Shoe
For kids that like to match their sense of style with the gregarious personalities, adidas have come up with these Originals Kids' Swift Running Shoes. These Adidas shoes are made from great quality textile and synthetic materials with superior grip soles.  The sizing is also accurate so it will be easy to find the perfect size for most kids. The super grip soles offer lots of traction and stability for kids on the run. This is particularly important when kids are involved in sport when lots of stopping and starting are required. The upper meshing is durable and breathable to help little feet stay cool, all day long. These running shoes feature a super cool design that will make your kid the style guru in the neighborhood. But most importantly, it's easy to look cool when you have great shoes that are fantastically comfortable.
Key Features:
Textile and Synthetic
Synthetic sole
Superior grip soles
Accurate sizing
Great range of colors
Specification:
Brand

adidas

Weight

12 ounces
Kids New Balance Fresh Foam Zante v3
Seamless and stylish, these New Balance shoes will let your little one stand out with class. Made from 100% textile and synthetic material they are the perfect running shoe for kids who can't sit still. The fresh foam insole ensures little feet won't overheat, even on Sports Day or for running around the neighborhood. The extra-thick sole will prevent impact on hard surfaces and the sleek design of the shoe has been made with superior comfort in mind. Kids New Balance Fresh Foam Zante v3 comes in the hottest trending colors that kids will love to wear.
Key Features:
100% Textile and Synthetic
Rubber sole
Fresh foam midsole
No sew upper
Specification:
Brand

New Balance

Model

KJZNT

Weight

12 ounces
New Balance Kids' 680v5 Running Shoe
Run like the wind with this New Balance Kids' 680v5 Running Shoe. The upper part of the shoe offers comfort without any unnecessary bulkiness making these running shoes lightweight and easy to wear. Active kids need a lot of comfort and support while on the move and they'll definitely get that thanks to the EVA midsole and ABZORBS heel. Kids can run with confidence from the moment they put these shoes on until they take them off at the end of the day. These shoes are breathable for active kids and have support where it's needed the most. The soles provide exceptional grip and stability yet are still flexible enough for lots of active movement. There are plenty of awesome colors to suit all tastes making them a great pair of running shoes for girls and boys. If you need comfortable shoes so you can run around your kids, check out our guide to the best walking shoes.
Key Features:
Synthetic sole
Injection Molded EVA midsole
ABZORB heel
Lots of fun colors to choose from
Specification:
Brand

New Balance

Weight

12 ounces
ASICS Kids' Gel-Contend 4 GS Running-Shoes
For kids that like to play rough without a care for their shoes, Gel-Contend 4 GS running shoes from ASICS will only need to be replaced when they have been outgrown. They are made from durable and tough textile and synthetic materials that can take all sorts of abuse that kids can put them through. The rearfoot GEL Cushioning System has been designed to absorb the impact of pounding on hard surfaces as kids run around their neighborhoods and the reinforced stitched toe cap stops little toes from being stubbed on hard surfaces. Sometimes feet need a little bit of help during development and these Asics shoes have a removable sock liner so that they can also be worn with a medical orthotic. The mesh upper is breathable making them extremely comfortable to wear all day and there are plenty of color choices for choosy kids.
Key Features:
Textile/Synthetic
Rubber sole
Rearfoot GEL Cushioning System
Reinforced Stitched Toe Cap
Removable Sockliner
Specification:
Brand

ASICS

Model

C707N

Weight

3 pounds
Running Shoes For Kids Buying Guide & FAQ
How We Choose Our Selection Of Running Shoes For Kids
Brand – There are endless brands of footwear available in the marketplace but not all brands can be trusted to produce footwear that is suitable for kids. That's why we only considered brands that have a proven reputation for creating designs that provide quality and comfort. This is especially important when running shoes for kids are involved because these shoes will be put through their paces. Our brands are the leaders in design, style and functionality.
Reviews – When it comes to kids running shoes, it's highly unlikely the kids will be the ones writing them. Their parents, on the other hand, will be more than happy to share their experiences. Reviews can tell us a lot about a product and main points parents will discuss the running shoes they purchased for their kids will be things like value for money, durability, fit and comfort. Kids will also have an indirect input into reviews, if not a direct one. If they do not like their running shoes for whatever reason, you can be sure they will be very vocal about them to their parents. This will especially be the case where comfort is concerned. We look at the positive and negative points in reviews so that we can determine which features are winners and which are not for consideration.
Quality –Kids are often brutal with their footwear and even more so with running shoes. That generally tends to make quality a very high priority when it comes to choosing running shoes for kids. The quality needs to be a factor in all areas of the shoe. Firstly, the manufacturers should be constructing the shoes with good quality materials from the soles, the toes and all the way to the heels. The running shoes also need to be made to high-quality standards. The workmanship is every bit as important as the materials used.
Price – Kids grow quite fast and it doesn't take them too long to outgrow their footwear. This often makes it tempting to look at cheaper prices. Price is important but should never be the main factor when looking at kids running shoes. That's why this selection has prices that will have a shoe for every kid and every budget. It's not always necessary to look at the most expensive pair of shoes when shopping for kids. Fortunately, there are plenty of great running shoes for kids at prices that will please most parents. This is especially important for larger families where many pairs of shoes may need to be purchased.
Features To Look For In Running Shoes For Kids
Fit – How a running shoe fits is ultimately the most important feature in any running shoe, but it is especially important that running shoes fit well on a child's feet. The shoe should fit snugly without being too tight. There needs to be about 1 cm wiggle room for the toes. In particular, the heel should fit well into the shoe with minimal movement in the heel area. Different kids have different foot widths so the fit of a running shoe shouldn't just come down to the length.  Kids should always go along when shopping for running shoes because different models and styles offer different widths as well as lengths. If the shoes are too tight, don't assume they will stretch out after a few outings. Your child should try on both shoes to make sure it fits well.
Comfort – Uncomfortable shoes are not good for anyone. Adults may sometimes push through discomfort and suffer in silence. Kids generally don't and are very vocal about anything that is bothering them. Kids often spend many hours a day in their shoes and if running shoes are worn to school they will spend many hours each day in them. That is why comfort should be the main feature to look for when purchasing running shoes for kids. When shoes are uncomfortable it prevents kids from walking naturally. This unnatural gait and stride put unnecessary pressure on calves, hips and the back. This is potentially dangerous during a child's developmental ages.
Size – Kids grow incredibly fast which often means shoes are outgrown and need to be replaced at regular intervals. That can make purchasing sunning shoes for kids an expensive venture. Family budgets are often strained so there is a temptation to buy running shoes a size bigger than the child needs with the idea that he or she can "grow into them". This is not a good idea as you don't want the child's foot to be in a loose fitting shoe. A loose fitting shoe will prevent the child from walking naturally and it can be quite uncomfortable. This is also a hindrance for kids when they need to run as the loose shoe will constantly feel like it will fall off.
Lacing System – It takes a while for little kids to learn how to tie shoelaces so you should look at finding a lacing system that will make it easier for younger ones to put on their own shoes. Many running shoes have traditional laces over the arch of the shoes but also feature a loop and hook Velcro strap. Others feature a full Velcro lacing system which makes it completely simple for the child to put on their own shoes which also gives them a sense of independence. Look for a lacing system that is appropriate for your child to put on their own shoes, particularly for those times when you may not be around to help them.
Durability – Kids need to have their shoes replaced often enough and they often put their running shoes through a lot of rough treatment. This is why it is important to make sure you are purchasing a durable pair of shoes that can withstand anything kids can put them through. Opting for a lesser quality running shoe may mean your child wears them out faster which means you will need to replace them much sooner. It may seem like a good idea at the time, but it can actually end up costing you more than getting a good pair of durable shoes that will only need replacing when they no longer fit.
Flexibility – Little people are always on the go. They love to run, jump and climb as they explore the world around them and engage in many activities at school, sports and other childhood activities. That usually involves lots of movement, particularly where the feet are concerned. Stiff soles and the upper parts of shoes need to be sturdy, but also flexible enough for kids to engage in all of their activates, with lots of free and natural movement. Good flexible running shoes will allow for this freedom of movement resulting in a happy and active child.
Design – Most kids know what they like and aren't afraid to voice their opinions when it comes to the style, colors and design of the shoes they want to wear and be seen in. Fortunately, youth running shoes cater to these trends so your young person can step out in style and confidence in a pair of shoes that will suit their tastes and other requirements.
Running Shoes For Kids FAQ
Q: Is there a difference between short distance and long distance running shoes for kids?
A: Over the years, manufacturers of running shoes have invested a lot of time and resources into developing shoes specifically for various purposes. Some of the things they have looked at are the movements of the foot for short and long distance runners. For starters, these two types of runners are quite different in their physical structure. Short distance runners are sprinters and are usually in well-built and have the ability to have explosive bursts of speed. Long distance runners are often tall, with a minimum of weight. They also have an impressively long stride.
When it comes to their running shoes, a number of factors need to be considered in choosing the proper type of footwear. The weight of the running shoe needs to be much lighter for long distance runners as their runs tend to last a lot longer than sprinters. Too much weight will ultimately slow them down the longer they run. For short distance runners, or sprinters, a little extra weighs in running shoes gives them a little more power at take-off and during their sprint. It is also useful when dealing with wind resistance.
Even though the weight of the running shoe is a factor, neither runner wants too much weight in their shoes. That is why the overall bulk of the running shoe should be minimal for both runners and flexibility is necessary for both.
Cushioning is also an important feature. Short distance runners need less cushioning as the distance may not be so great, whereas long-distance runners may need to pound their feet on the running surface for longer making cushioning relatively important.
Q: My child outgrows running shoes quite fast. Can't I just purchase cheaper running shoes?
A: There are thousands of choices available to consumers when it comes to buying running shoes for kids. That includes everything from price, materials, quality and design. While you can buy cheaper running shoes it can very much be a case of hit and miss. You may get lucky and find a cheap pair of running shoes that are reasonable in terms of quality, but most often these cheap varieties are made with inferior quality materials and are not produced to quality standards. Poor quality shoes wear out a lot faster which means you will need to replace them more frequently. By the time you have purchased a couple of these cheaper running shoes for your child, you could have just as easily and more economically purchased one good pair of running shoes that your child will outgrow before they can be worn out.
More importantly, though, cheaper running shoes lack the durability, support and comfort of their better quality counterparts. The poorer quality shoes are often uncomfortable and are not suitable for the natural and healthy development of young feet. The cheaper shoes may be fine if your child will only wear them for short periods, but your child will most certainly feel the difference after wearing them for longer periods.
Don't settle for less when it comes to your child's foot health. Do your homework and shop around for good quality running shoes. Specialty sporting goods stores often have an enormous variety of exceptional quality running shoes at reasonable prices. They also have regular sales so that you always have the option of choosing fantastic running shoes at discounted prices. If you are worried about wear and tear, most of the more reputable manufacturers of running shoes for kids stand by their products and are well aware of what normal wear and tear mean. If the shoes wear out or are defective they will usually replace them to keep their customer happy.
Q: Can I purchase a pair of running shoes for my child one size bigger than they need?
A: It's understandable that raising a child and providing for all of their needs can be expensive. That is often behind the decision of some parents to try and buy a pair of running shoes for their child one size bigger in the hopes of their child not outgrowing the shoes too quickly. Ask yourself this, would you ever consider buying yourself a pair of shoes in a larger size? Naturally, you wouldn't even consider doing this, because too large a shoe would be very uncomfortable for you to wear. The same applies to your child. Bigger shoes will be loose and this makes them very uncomfortable and will prevent your child from doing their best at sporting events. Not only that, the simple act of walking will be awkward and unnatural which is just as negative for your child's development as it is for comfort.
Q: Can you wash running shoes for kids in a washing machine?
A: There is no mistaking that running shoes for kids can get pretty dirty and with annoying frequency. That means you will find yourself washing your running shoes on a very regular basis. In such cases, the easiest way to wash your child's running shoes is to toss them in the washing machine. You can certainly do this, but it may shorten the life of your child's running shoes. If you still feel the need to wash them in the washing machine, use the shortest possible cycle and a gentle one at that. Only wash in cold water using a gentle detergent. Throw in a few towels as well, to minimize any damage to the running shoes and your machine.
Q: What is the best way to clean running shoes for kids?
A: Keeping running shoes clean will depend on where your kids wear them and how dirty they get. It will also depend on what materials they are made of and what kind of dirty they are. Dirt from outdoor elements like mud, sand, dirt and leaves often only requires a little bit of brushing to remove the dirt and grime, followed by a generous wiping down with a damp cloth. You can then treat stubborn marks with a gentle detergent and a further wipe down with a soft cloth using only clean water to remove the detergent.
Dirtier shoes may need a lot more water and detergent. This may involve a thorough hand washing. You can do this over the laundry sink but be aware that the running shoes will become considerably wet which will require a lengthy drying time. You should never dry running shoes in the dryer as this may result in the shoes losing their shape and deteriorating the rubber components of the shoes such as the rubber soles and other areas such as the mesh upper. It may also loosen the glue between the actual shoe and the sole rendering the shoes unwearable. Similarly, you should avoid drying running shoes in direct sunlight. This may also result in the shoes becoming warped. Lean wet running shoes against an outside wall in a shaded spot. Stuff some cloths or wadded newspaper inside the shoes so that they maintain their shape as they dry. Always ensure your child's running shoes are completely dry before they wear them again.
The best way to ensure your child's running shoes last longer is to keep them as clean as possible. This will not be an easy task because running shoes for kids see a lot of outdoor activity where tracking through dirt, mud and grime, in general, is inevitable. This makes it almost impossible for the shoes to look new past the first time they are worn. However, you should try and remove dirt and grime regular, particularly after a lot of activity. The other type of dirtying that is common with running shoes for kids is on the inside of the shoe. Active kids sweat so the inside of the shoe can get pretty smelly. This is an easy fix for kids with frequent sweaty feet. Simple put a few tablespoons of baking soda in a piece of cheesecloth and tie it in a neat little bundle. Make one of these bundles for each shoe. At the end of a rigorous day of activity place a bundle in each shoe and leave it overnight. The baking soda will eliminate nasty odors keeping the shoes nice and fresh and will also soak up any moisture your child has left behind.
Whatever choices you consider making when it comes to purchasing the best running shoes for kids, you can be sure that the features in our selection will please kids and parents. Just remember to listen to your child as well when making such a purchase. If they don't like shoes or tell you they aren't comfortable then let them try on several shoes until they find a pair they will love.
Sign Up Now
GET THE VERY BEST OF GEARHUNGRY STRAIGHT TO YOUR INBOX