Best Converse Shoes For Men in 2022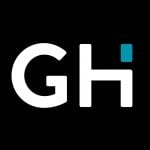 This product guide was written by GearHungry Staff
Last Updated
October 25, 2018
GearHungry Staff
GearHungry Staff posts are a compilation of work by various members of our editorial team. We update old articles regularly to provide you the most current information. You can learn more about our staff
here
.
GearHungry may earn a small commission from affiliate links in this article.
Learn more
To say Converse athletic shoes are iconic pieces of American footwear would be an understatement. In the hundred years or so since they were introduced, they've become as much a part of the American clothing landscape as Levis and baseball caps. While there was a time when they were actually worn by professional athletes (Wilt Chamberlain had his still-record 100 point game wearing Converse All-Stars) in recent years they have become a straight-up fashion statement for guys and gals from all walks of life. Below are the best Converse shoes for men.
The Best Converse Shoe
Converse Chuck Taylor All Star Canvas High Top Sneaker
Converse high tops are the iconic American basketball sneaker so when in 2015 the company announced they were preparing to release a slightly updated version fans went understandably gaga. Within days of its release stores and online retailers were sold out with hundreds of thousands of back orders waiting to be filled. And it's easy to see why. The new Chuck Taylor retains all the style cues of its predecessor but also incorporates a few new touches that can only be called icing on the cake.
A quick glance won't betray any of the changes, and that's the way it should be. If Converse had shifted away from the established style in any substantial way they wouldn't be Chucks. Thankfully, modifications were subtle. They included an embroidered All Star patch on the inside heel, premium canvas used in the upper, thicker foxing on the rubber sidewall, a perforated microsuede lining to enhance moisture wicking and a bit more foam padding inside as well. Essentially they've ramped up all the material aspects of the shoe without sacrificing its much loved profile. Just what you want from an upgrade.
Key Features:
Ortholite insole provides generous cushioning
Dual stainless steel eyelets to vent heat and moisture
Genuine rubber sole is durable and comfortable
100% canvas upper
Specification:
Brand

Converse

Model

M3310

Weight

3 pounds
Converse Unisex Chuck Taylor All Star Sneaker
When Nike purchased Converse a decade and a half ago many were concerned the new owners were going to ditch the timeless style of the Chuck Taylor in favor of something hopelessly trendy. Thankfully, they left well enough alone and stuck largely to the original design game plan, introducing only minor tweaks such as this Unisex All Star low-rise sneaker.
The difference between this and the standard low-rise Chuck Taylor is so subtle as to be indistinguishable to most people. Essentially, this shoe has an ever-so-slightly lower profile, a slightly enhanced insole and marginally less robust foxing. That's about it. Otherwise they are the same stylish, durable, comfortable low-rise casual shoes you and everyone else has come to know and love. For more durable footwear, check out our list of the best skateboard shoes.
Key Features:
All canvas upper
Genuine rubber soul and toe cap
Lightweight and comfortable
Perfect three-season footwear
Specification:
Brand

Converse

Weight

2 pounds
Converse Chuck Taylor All Star Leather Sneaker
Okay, so this is technically marketed as a shoe for women but the fact is with Chucks it's almost impossible to tell the difference and these have enough going for them that they're worth picking up. Even if one out of every 8.35 million people you encounter will say "Hey, aren't those chick shoes?" They're worth the investment if for no other reason than the Leather Converse upper provides an extremely cool look (cool in the style sense) that's going to go perfectly with your jeans and leather jacket.
These will also look and feel great when you're riding your motorcycle, balling in the park, taking in the Met on a Sunday afternoon with the kids or just hanging out. If you're looking for ankle support you're not going to find it here. But that isn't why you buy a pair of shoes like this. You buy them because they look great, feel great and they'll go with everything from shorts to Dockers and beachwear. With the right socks, you can even wear them in winter. Our handy guide to the best Adidas shoes features more great products like this.  
Key Features:
100% genuine cowhide leather upper
Genuine rubber sole
Slightly more subtle profile
Robust stitching throughout
Specification:
Brand

Converse

Model

135253C

Weight

14 Ounces
Converse Unisex Chuck Taylor All Star Slip On Sneaker
What do you get when you reduce the iconic Chuck Taylor profile to its absolute minimum? You get the Converse Slip On Sneaker, that's what. This is a true unisex design that's a great addition to anyone's summer outdoor gear. Perfect for walks on the beach or in the park, riding your bike or just lounging by the pool.
As long as you don't ask too much of them the Unisex Chuck Taylor All Star Slip Ons will be just what the doctor ordered for lightweight warm weather footwear. They're a great alternative to sandals that you can safely wear while driving. And if you're really intent on using them to play pickup ball just slip in some aftermarket insoles you're good to go. Make sure to check our Etnies shoes review for more great footwear.
Key Features:
Sleek canvas upper
Classic Chuck Taylor design cues
Easy on easy off
Unlined for airy summer comfort
Specification:
Brand

Converse

Model

Chuck Taylor Slip Se

Weight

2.1 pounds
Converse x Off-White Chuck 70 High Top Sneakers
If they wear sneakers in heaven they probably look just like the semi-angelic X Off-White Chuck High Top Sneakers from Converse. Make no mistake, these are not for wearing during a game of pickup basketball. These white sneakers are a serious (maybe a little too serious) fashion statement to wear on that sailboat in the Caribbean or while dining on Front Street in Hamilton.
The designer here, Virgil Abloh, normally struts his stuff for Off White, a well-known brand of street-oriented footwear. Here, he hasn't tried to reinvent the Chuck Taylor wheel, he simply dipped the whole thing in a vat of bleach. The result is strangely appealing with a hypnotic quality that will have everyone in the restaurant gazing your way. The only downside we see here is that, while these are touted as citywear, you really don't want to wear them in the city unless you put clear plastic bags over them. Because even the tiniest bit a dirt or grime is going to stand out like a sore thumb.
Key Features:
Translucent rubber soles
Iconic Chuck Taylor styling
Durable Converse canvas shoes
Virgil Abloh's take on an American original
Specification:
Brand

Converse x Off-White

Model

Chuck 70 hi-top sneakers
Converse Men's Street Tonal Canvas High Top Sneaker
Next up, we've got a different take on the classic Chuck Taylor All-Stars. Think of these shoes as a modern upgrade on the originals. The main differences are the extra layer of durable canvas around the back of the shoe and the comfortable padded tongue. These add-ons make the shoe feel more stable around the ankle and more comfortable inside. 
Other than that, Street Tonal Canvas High Top Sneakers are basically the same shoe underneath. They have the same lace-up design, EVA footbed, canvas upper, and durable rubber sole. Available in six unique designs, these Converse shoes will stand out from the pack. They are unmistakably Converse high-top sneakers but they look chunkier and maybe even more stylish. 
Key Features:
Inner elastic tongue 
Padded collar 
Lace-up design 
EVA footbed 
Durable rubber sole 
Available in six designs 
Specification:
Brand

Converse

Model

Tonal

Weight

2.4 pounds
Converse: About the Brand
The Converse brand was the brainchild of Marquis Mills Converse who opened the Converse Rubber Shoe company in Malden, Massachusetts in 1908. Marquis had been a manager at a local footwear manufacturer previous to striking out on his own and had a good working knowledge of the business. At first, his company focused on producing cold weather rubber-soled footwear. But in 1915 Converse made the leap into athletic shoes. It was a risky gambit as athletics were not the national obsession they are today. But Converse persevered and slowly expanded both their visibility and customer base.
In 1923 a little known basketball player name Charles Taylor joined the Converse team as a salesman and product ambassador and in 1932 Taylor's name was added to the company's bestselling high-top sneakers. In the post-war years as interest in professional sports increased exponentially Converse was ideally suited to take advantage and by the late 1960s their basketball shoes were far and away the most popular in America. Subsequent advances in shoe technology during the 80s left Converse All Stars behind but they soon found a second life as a must-have piece of fashion wear.
Today, the brand is owned by Nike who have done an admirable job of retaining brand integrity and customer loyalty by not messing with the essential product.
Converse Shoes FAQs
Q: How do Converse Shoes Fit?
A: According to the official Converse website their shoes typically run about a half-size larger than regular dress shoes or work boots. That means if you typically take a men's 10 1/2 you'd take a size 10 Converse shoe. This is likely due to the fact that the interior of the classic converse athletic shoe has no padding or insulation in the upper. It's essentially just a canvas shell.
Q: In What Way are All Star, Chuck Taylor, and Ox Converse Different?
A: The name "All Star" refers to both the high and low top versions of the shoe, with Chuck Taylors being the high top version of the All Star. Chuck Taylors typically feature a circular ankle patch with a star at the center and the words "Converse All Star Chuck Taylor". These shoes feature a rubber toe cap, striped foxing and the upper may be made of either canvas or leather. For many decades the classic Chuck Taylor All Star was available in only black or white. Today, however, there are dozens of different color options to choose from along with a plethora of printed designs.
The low top Converse All Star, known as the "Ox" (for "Oxford") terminates below the ankle bone and does not carry the Chuck Taylor designation anywhere. Most Ox style shoes mimic the wide, striped foxing, canvas upper and rubber soles of their high top cousins. They also exude the same minimalist profile and lack of ornamentation and forego interior padding.
Q: Does Converse Offer Customization for its Silhouettes?
A: At the moment customization of All Stars occurs within the parameters of the existing silhouette. That's a fancy way of saying "no". You can customize just about everything else though, using the app on their official website.
Q: Is it Ideal to Wear a Pair of Converse Casual Sneakers Without Socks?
A: Ideal is in the eye of the beholder. Or in this case the wearer. There are a lot of people who own several pairs of Converse sneakers and have never put a sock into any of them. You have to remember that these days Converse are worn almost entirely as a casual shoe/fashion statement (with the exception that some weight lifters will wear them because of their nice flat bottom). So if the beach or the outfit you're wearing dictates no socks then no socks it is.
Q: How to Wash Converse Sneakers?
A: When it comes to washing your Converse All Stars you have two choices. You can do what your dad did when he was a kid and toss them in the washing machine or you can take a more considered approach and wash them by hand. We prefer the hand wash just because the machine can be tough on the shoes and age them prematurely. To wash your All Stars by hand follow these steps:
Remove the shoelaces - Wash them separately in a small bucket with warm water and detergent.
Pre-rinse in cold water - Drop your All Stars into a bucket of cold water. This will help ensure any color doesn't run.
Mix powdered detergent with water - Make a paste of these two ingredients that you will spread on the shoe. Not too thick, not too thin. Make sure the detergent doesn't contain bleach.
Scrub with soft toothbrush - Dip a soft toothbrush in the paste and scrub your All Stars from end to end. Rubber foxing too.
Rinse - Rinse your shoes by running them under or submerging them in a bucket of cold water. Make sure you remove all the paste.
OPTIONAL - Some people will take their All Stars and double up on the cleaning by tossing them in the washing machine. But if you've done a good job with the toothbrush this isn't necessary.
Air dry - Let your All Stars air dry. Don't put them in the dryer or the stove or in direct sunlight as excessive heat may cause them to warp.
Q: How Long do Converse Shoes Typically Last?
A: It depends almost entirely on 2 things: how often you wear them and what conditions you wear them in. Some folks have their All Stars for 2, 3 even 4 or 5 years. If you wear them every day in all kinds of weather though you're going to reduce the life expectancy of even the best Converse shoes for men by a significant degree.
Q: Is Wearing Converse A Good Choice For People With Flat Feet?
A: In a very real sense Converse All Stars are little more than fancy, rubber-soled canvas socks. They provide precious little support and little to no shock absorption. If you have flat feet but are intent on wearing All Stars you should seriously consider purchasing custom insoles that will pick up the support slack.
Sign Up Now
GET THE VERY BEST OF GEARHUNGRY STRAIGHT TO YOUR INBOX