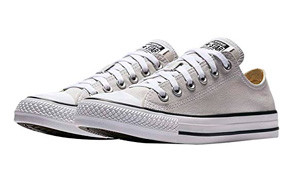 Converse Chuck Taylor All Star Core Ox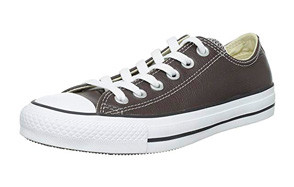 Converse Women's Chuck Taylor All Star Leather Ox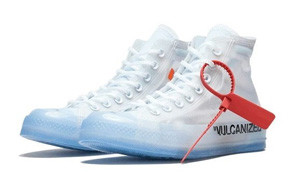 Converse x Off-White Chuck 70 High Top Sneakers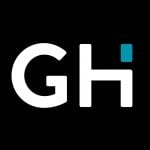 To say Converse athletic shoes are iconic pieces of American footwear would be an understatement. In the hundred years or so since they were introduced they've become as much a part of the American clothing landscape as Levis and baseball caps. While there was a time when they were actually worn by professional athletes (Wilt Chamberlain had his still-record 100 point game wearing Converse All-Stars) in recent years they have become a straight-up fashion statement for guys and gals from all walks of life. Below are the best Converse shoes for men.
The Best Converse Shoe
Converse: About the Brand
The Converse brand was the brainchild of Marquis Mills Converse who opened the Converse Rubber Shoe company in Malden, Massachusetts in 1908. Marquis had been a manager at a local footwear manufacturer previous to striking out on his own and had a good working knowledge of the business. At first, his company focused on producing cold weather rubber-soled footwear. But in 1915 Converse made the leap into athletic shoes. It was a risky gambit as athletics were not the national obsession they are today. But Converse persevered and slowly expanded both their visibility and customer base.
In 1923 a little known basketball player name Charles Taylor joined the Converse team as a salesman and product ambassador and in 1932 Taylor's name was added to the company's bestselling high-top sneakers. In the post-war years as interest in professional sports increased exponentially Converse was ideally suited to take advantage and by the late 1960s their basketball shoes were far and away the most popular in America. Subsequent advances in shoe technology during the 80s left Converse All Stars behind but they soon found a second life as a must-have piece of fashion wear.
Today, the brand is owned by Nike who have done an admirable job of retaining brand integrity and customer loyalty by not messing with the essential product.

Converse Shoes FAQs
Q: How do Converse Shoes Fit?
A: According to the official Converse website their shoes typically run about a half-size larger than regular dress shoes or work boots. That means if you typically take a men's 10 1/2 you'd take a size 10 Converse shoe. This is likely due to the fact that the interior of the classic converse athletic shoe has no padding or insulation in the upper. It's essentially just a canvas shell.
Q: In What Way are All Star, Chuck Taylor, and Ox Converse Different?
A: The name "All Star" refers to both the high and low top versions of the shoe, with Chuck Taylors being the high top version of the All Star. Chuck Taylors typically feature a circular ankle patch with a star at the center and the words "Converse All Star Chuck Taylor". These shoes feature a rubber toe cap, striped foxing and the upper may be made of either canvas or leather. For many decades the classic Chuck Taylor All Star was available in only black or white. Today, however, there are dozens of different color options to choose from along with a plethora of printed designs.
The low top Converse All Star, known as the "Ox" (for "Oxford") terminates below the ankle bone and does not carry the Chuck Taylor designation anywhere. Most Ox style shoes mimic the wide, striped foxing, canvas upper and rubber soles of their high top cousins. They also exude the same minimalist profile and lack of ornamentation and forego interior padding.
Q: Does Converse Offer Customization for its Silhouettes?
A: At the moment customization of All Stars occurs within the parameters of the existing silhouette. That's a fancy way of saying "no". You can customize just about everything else though, using the app on their official website.
Q: Is it Ideal to Wear a Pair of Converse Casual Sneakers Without Socks?
A: Ideal is in the eye of the beholder. Or in this case the wearer. There are a lot of people who own several pairs of Converse sneakers and have never put a sock into any of them. You have to remember that these days Converse are worn almost entirely as a casual shoe/fashion statement (with the exception that some weight lifters will wear them because of their nice flat bottom). So if the beach or the outfit you're wearing dictates no socks then no socks it is.

Q: How to Wash Converse Sneakers?
A: When it comes to washing your Converse All Stars you have two choices. You can do what your dad did when he was a kid and toss them in the washing machine or you can take a more considered approach and wash them by hand. We prefer the hand wash just because the machine can be tough on the shoes and age them prematurely. To wash your All Stars by hand follow these steps:
Remove the shoelaces - Wash them separately in a small bucket with warm water and detergent.
Pre-rinse in cold water - Drop your All Stars into a bucket of cold water. This will help ensure any color doesn't run.
Mix powdered detergent with water - Make a paste of these two ingredients that you will spread on the shoe. Not too thick, not too thin. Make sure the detergent doesn't contain bleach.
Scrub with soft toothbrush - Dip a soft toothbrush in the paste and scrub your All Stars from end to end. Rubber foxing too.
Rinse - Rinse your shoes by running them under or submerging them in a bucket of cold water. Make sure you remove all the paste.
OPTIONAL - Some people will take their All Stars and double up on the cleaning by tossing them in the washing machine. But if you've done a good job with the toothbrush this isn't necessary.
Air dry - Let your All Stars air dry. Don't put them in the dryer or the stove or in direct sunlight as excessive heat may cause them to warp.
Q: How Long do Converse Shoes Typically Last?
A: It depends almost entirely on 2 things: how often you wear them and what conditions you wear them in. Some folks have their All Stars for 2, 3 even 4 or 5 years. If you wear them every day in all kinds of weather though you're going to reduce the life expectancy of even the best Converse shoes for men by a significant degree.
Q: Is Wearing Converse A Good Choice For People With Flat Feet?
A: In a very real sense Converse All Stars are little more than fancy, rubber-soled canvas socks. They provide precious little support and little to no shock absorption. If you have flat feet but are intent on wearing All Stars you should seriously consider purchasing custom insoles that will pick up the support slack.