Best Puma Shoes for Men in 2022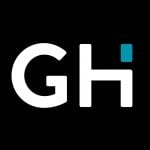 This product guide was written by GearHungry Staff
Last Updated
July 17, 2018
GearHungry Staff
GearHungry Staff posts are a compilation of work by various members of our editorial team. We update old articles regularly to provide you the most current information. You can learn more about our staff
here
.
GearHungry may earn a small commission from affiliate links in this article.
Learn more
Puma is known the world over for their high-performance sports shoes as well as their more lifestyle orientated athletic footwear. Initially set up by two German brothers, one of who set up Puma and the other Adidas (yes, talk about sibling rivalry at its finest) Puma has enjoyed great accolades and success over the years with many a sporting and celebrity sponsorship. From the footballer Pele to women's tennis ace Martina Navratilova and more recently a collaboration with Rihanna, Puma still continues to dominate the sports style footwear scene, with plenty of classics as well as high tech innovations. Let's take a look now at why Puma is loved by Olympic gold medallists and Rock Star royalty in even measure and why we are confident that there will be the perfect Puma men's shoe out there for you.
The Best Puma Shoe
Classic by name and undoubtedly classic by design, they don't come much more iconic than this seminal shoe from Puma. Loved and worn the whole world through. Owning a pair of Puma classics is almost like a rite of passage, and so it's little wonder that they are considered by many to be one of the most recognizable and quintessential Puma sneakers. If you love your fashion and your sport in equal measures, then these are the perfect sport-style shoes for you. Literally, wear them with anything, they are so effortlessly versatile and cool.  Although they are not designed to support a hardcore workout or a long distance run, they are perfectly sturdy and adequate enough to fulfill most general athletic functions and make the perfect day to day addition to your on-trend athleisure wardrobe. Still as fresh today as they were back in 1968 when they were first introduced onto the sneaker scene.
Key Features:
Classic and quintessential Puma style shoe
Fantastic for sportswear and also casual styling
Combine retro good looks with contemporary features
Super breathable and comfortable suede uppers
Available in a full range of colors
Suede upper with lace closure for a secure fit
Specification:
Brand

PUMA

Model

Suede Cl

Weight

2.44 pounds
Puma Tazon 6 FM Running Shoe
With its super stylish and streamlined silhouette, the Tazon 6 sneaker from Puma is a cut above the rest in the classic style and comfort stakes. It features lace-up closure for a secure and stable ride and has been designed with prolonged periods of activity in mind. Yes, it's sleek, but it's also incredibly comfortable, incorporating a special midfoot saddle to provide the ultimate comfort. There's also plenty of cushioning via the EVA heel pod which acts as a highly effective shock absorber. Handy if you are pounding the sidewalks for hours at a time. The comfort features don't just stop there though, your Puma Tazon's are also fitted with a shock-foam sock liner that cradles, supports and protects your foot like you were running on clouds of air, rather than gravel and concrete. They come in a couple of different color combinations and are a relatively neutral looking show so whether you are styling it out at the gym or just for leisurewear, these should look good with any outfit. For more great shoes like this, check out our running shoes review.
Key Features:
Sleek and modern design features
Comfort fit insoles and shock absorbing outers with EVA heel pod
T-toe construction with lace fasten closure for a secure fit
Available in a range of neutral and classic colors
Feature moisture management system
All the comfort you need for extended workouts
Specification:
Brand

PUMA

Model

TAZON 6 FM-M

Weight

3 pounds
Puma Men's Roma Basic Shoe
This is a simple, sleek and casual Puma classic shoe. Instantly recognizable and ultimately wearable. It features their famous formstrips on both sides of the sneaker which gives it balance and a focal point for the design. There's a good amount of traction and grip, so these also provide a secure and stable ride. Plenty of arch support and also a comfortable padded tongue that won't cause any friction or irritation. Whether you are walking, climbing or running, with their textured sawtooth soles you don't need to worry about slipping which quite frankly would make you look uncool, no matter how cool your trainers might be. The original Roma debuted back in 1968 and was initially created for sprinting, but today it's a performance style sports shoe turned street style shoe that delivers a laid-back look. Be sure to also check out our list of the top walking shoes for more great shoes like this. 
Key Features:
Provide plenty of stable grip and traction
Classic and streamlined casual Puma design
Feature famous formstrips down both sides
Plenty of arch support and well-cushioned tongue
Available in a wide selection of contemporary colors
Specification:
Brand

PUMA

Model

RomaBasi

Weight

2.5 pounds
Puma Ignite Flash Evoknit Sneaker
These are a change of direction for Puma and feature their Evoknit technology which makes them supremely comfortable and easier to wear. You could say they fit like a glove, but really they fit like a sock! So easy to slip your foot in and out of while at the same time featuring classic lace-up closures to give them more foot support and stability. The result is a contemporary high-tech trainer that combines power with comfort for a smooth and stable ride. They additionally feature the Ignite midsole which provides plenty of dynamic power and support when and where you need it most. They are a great shoe for all kinds of athletic and cross-training needs as well as being an excellent choice for basketball. Finished with a molded rubber heel clip, this holds the trainer securely in place. For more quality workout footwear, check out our Under Armour shoes review.
Key Features:
Evoknit Puma technology for a superior fit
Comfortable and secure to wear for extended periods
Feature ignite midsole for dynamic power support
Removable insoles you can replace with orthotics
Available in a wide selection of fashionable colors
Specification:
Brand

PUMA

Model

PUMA-190508

Weight

8 ounces
Puma Men's Tazon 6 Fracture FM Shoe
As you would expect from a cross training shoe which is what this Puma Tazon 6 Fracture is primarily designed for, it has plenty of grips and built-in shock absorption. There's a traction rubber grip sole that provides plenty of stability whether you are climbing, running or just walking. It's a comfortable and stable ride that will leave you brimming with confidence. While it doesn't come in the usual array of Puma color schemes, it's functional, practical and still good looking but more serious and dependable. This trainer is more about function than it is fashion. With a breathable mesh lining, the shoe has been designed to wick away moisture keeping your feet cool and dry, no matter what arduous conditions you put yourself through. A tremendous all-around cross-training and running shoe that is perfect for a range of activities. It's been engineered to provide the ultimate comfy and stable ride. You can find more great training shoes in out New Balance shoes guide.
Key Features:
Breathable mesh lining and moisture wicking technology
Extra grippy support for superb traction and stability
EVA shock absorbing heel with eco ortholite sock liner
Perfect for cross training, running and all fitness activities
A real performance sneaker to support your goals
Specification:
Brand

PUMA

Model

Tazon 6 Fracture FM-M_K

Weight

11 ounces
Puma Cell Surin 2 FM Shoe
If you have the need for speed and love nothing better than a long, challenging run, then these Cell Surin trainers are going to be right up your street. Prepare to move faster for longer with these bad boys on your feet. They're updated on the original Cell Surin and are crafted from premium sleek leather with perforated detailing for advanced breathability. They are of course ultimately and optimally cushioned for your comfort and feature cell-like cushioning technology, hence the name. A very technical trainer that also happen to look pretty sharp too. Plenty of the usual iconic Puma branding throughout just in case you were in any doubt about the superior quality of the shoe you were wearing. There's a Puma No1 logo on the tongue, and the lateral side, the classic and instantly recognizable Puma formstip on both sides plus the beloved Puma Cat logo also gets a heavy feature.
Key Features:
Classic lace-up closure for a snug and stable fit
TPU shank for stability, motion control, and increased support
Optimal heel cushioning for supreme comfort
Outsole grip for traction and durability
Perforated leather detailing for advanced breathability
Specification:
Brand

PUMA

Model

18987612

Weight

3 pounds
Puma Super Elevate Running Shoe
If it's a reliable running shoe that you are looking to invest in, then the Super Elevate is one of Puma's most popular offerings. It combines plenty of onboard comfort with functionality that will enhance your performance. They make a great entry level sneaker for anyone new to running and have classic Puma styling. They are constructed from a flexible synthetic or leather upper depending on the model you plump for and are designed to be both comfortable, dependable and at the same time fashionable. With an EVA shock absorbing heel, they provide plenty of support and stability too. With their mesh tongue you also get plenty of breathability so when the going gets tough, your feet won't overheat. Offering a streamlined design aesthetic, they are a highly practical and functional shoe from Puma. Combine them with good running socks and hit the road!
Key Features:
Lace-up closure for a snug and stable fit
Outer sole made from carbon rubber for added grip
Feature Puma formstrip at lateral side
Mesh and synthetic leather upper for advanced breathability
Supportive shock absorbing EVA sole
Specification:
Brand

PUMA

Model

SUPER EL

Weight

3 pounds
Puma Tsugi Apex Solid Sneaker
A stylish yet functional fashion lifestyle sneaker, this shoe features a foot-hugging textile knitted upper for a comfortable fit. It has a tongueless construction that creates a super snug and smooth ride. Easy to slip on, Puma Tsugi Apex Solid Sneaker fits like a sock but with the additional lace-up closure offers plenty of stable support. It's a very relaxed and super wearable trainer that looks just as good with your everyday casuals as it does with your sports attire. If you like white, make sure you check out our white sneakers review for more great products like this.
Key Features:
Textile upper with slip-on sock-like construction
Lace-up closure for secure and stable fit
Easy pull heel tab for quick on/off removal
Lightweight injection molded vinyl acetate for advanced performance
Comfortable to wear, being both functional and fashionable
Specification:
Brand

PUMA

Model

366090

Weight

4 pounds
Enzo Strap Sneakers are a unique looking training shoe from Puma that has a more urban style edge with their strap mesh design. They are made from a simple, breathable mesh that delivers plenty of comfort and street style cool looks but in a performance-enhancing shoe. While the traditional lace closure system is hidden, the midfoot strap also holds and locks your foot securely in place. It's a fresh and bold statement sneaker from Puma with the logo emblazoned confidently for all to see. The shoe also features a soft foam sock liner for additional comfort. We think that these are a vibrant and dynamic looking pair of shoes and a very refreshing departure from their more classic styles. 
Key Features:
Super comfortable with soft foam sock liner
Urban style in a performance running shoe
Unique strap design with hidden lace closure system
Mesh construction for enhanced breathability
Make a bold statement in these fresh and functional sneakers
Specification:
Brand

PUMA

Model

PUMA-190481

Weight

9.3 ounces
If you are looking for a running shoe that also has a minimalist and retro design, then look no further than the Carson. It comes in plenty of different color choice and again, is unmistakably Puma with that signature forestrip detailing on the lateral sides. It's constructed overall from a lightweight and breathable mesh designed to keep your feet cool and comfortable at all times. There's an EVA foam cushioned insole, as well as Puma's EverRide, cushioned outsoles and EverTrack abrasion rubber sole. What all that means when combined together is that you are wearing the ultimately comfortable but durable pair of running shoes. These really have been designed and manufactured to stand the test of time. If you are looking for a running shoe that combines performance and style, Carson could be the one for you.
Key Features:
All over mesh design for advanced breathability
EverRide cushioning and EverTrack abrasion soles
EVA cushioned shock absorbing sole
Eco Ortholite liners for extra comfort
Lightweight but super supportive
Specification:
Brand

PUMA

Model

Carson R

Weight

3 pounds
Puma Shoes For Men Buying Guide
How We Chose Our Selection of Puma Shoes
Our comprehensive buying guides are made up of our own research and also scouring the internet for customer feedback, good and bad.  That way we can bring you valid information about not only the key features of the products but also any positives and negatives that you should be aware of. All of this information along with your extensive FAQ section is designed to provide you with as much valuable information as possible ahead of any purchasing decision. We also try and review a real cross-section of models and prices so that we can hopefully cover off something for everyone. That means both budget and more expensive trainers will feature in this guide and we appreciate that you all have different leisure pursuits and reasons for purchasing a new pair of Puma sneakers too so you will find shoes designed specifically for running alongside those that are more of a lifestyle and fashion choice. Puma really does have it all, and hopefully, our review reflects that.
Features To Look For In Puma Shoes
Buying a pair of any shoes comes with a checklist and a pair of Puma shoes is no different. Depending upon when, where and for what purpose you are buying your Puma shoes will determine some of the features that you should look out for. There's no point investing in a pair of trainers you intend to run in if they don't have ample cushioning and support. Likewise, if you are thinking of doing any climbing or walking over different terrains they you will need enough traction and outsole grip to ensure that you are safe and secure across different surfaces. Here is our recommendation below of the key features to consider: Size, Design, Color, Comfort, Cushioning, Insole, Outsole, Arch support, Breathability, Material, Durability
Just a couple of important observations on some of the more technical features that you might need to consider.
Sockliners come as standard in many of the Puma shoes and these could well end up being a Godsend, especially if you wear your trainers for prolonged periods of time. A sock liner will not only protect your feet from blisters which nobody wants but also act as an internal temperature management system for your feet. Puma shoes come with a couple of different sock liner systems that you should look out for.
Breathactive– this is a mesh sock liner with active microchannels that helps to wick moisture away from your feet, keeping them cool and dry
PWRCOOL Technology with CoolCELL Materials– the presence of CoolCELL materials will really go a long way to helping keep your feet fresh and fresh all day long. Great addition if you are in a warmer climate.
Ortho Ecolite– Puma shoes utilize the Ortho Ecolite to provide a cool layer of protective cushioning to the soles of your feet. Again, this think layer also actively wicks moisture, but Ortho's are also very effective at preventing blisters and any other unwanted foot conditions that can be prone to developing if your feet get too hot and sweaty.
Let's also take a look at some of the important Protection features that Puma fit into their range of shoes. Puma understands the importance of safety and security but also flexible comfort, so they offer a variety of technologies in their range of shoes designed to support you.
Netfit Lacing Technology- this is a revolutionary style lacing system used in some of the more technically advanced Puma shoes. This is whereby the entire upper portion of the show is covered with net that secures the shoes so that you can loop your shoelaces through the holes to provide a tight, snug and secure fit. Ill-fitting, loose shoes can cause blisters, so a good lacing system is vital for endurance performance.
Finally a quick review of the cushioning element of Puma shoes as there's no point at all investing in any new footwear if it's not going to be comfortable.
Insoles– Puma takes great care to ensure that all their shoes, technical or lifestyle have just the right amount of cushioning to provide your feet with the best ride possible. Their most popular insole is the one we mentioned above, the Eco Ortholite which is not just comfortable but also happens to be durable as well as eco-friendly.
Midsoles - The midsole unit is the element found between the insole and the outsole and is important because this provides shock absorption in a technical running shoe. Puma uses a number of different methods and technologies for their midsoles including Cell Cushioning Technology, Ignite Foam, Nrgy Beads and Outlast Memory foam. Again, depending upon what type and model of show you are investing in will determine the kind of midsole that it comes fitted with.
Outsoles – Again of vital importance and not to be neglected when making your purchasing decision. A flimsy outsole is no good for anyone, especially if you are traversing over rocks or solid land. Puma has a series of patented outsoles technologies they deploy in their extensive sneaker range to ensure your optimum support and comfort. These include Puma duoCell, Puma iCell. Either of these is a must have if you are likely to put your body, your feet and therefore your trainers through any amount of regular and repeated impact.
Puma really has thought of it all so whatever your sport of choice they will have the perfect technical shoe designed to support and enhance your performance goals fully.
PUMA: About the brand
Where do we start when it comes to the illustrious brand history of the world-renowned performance sportswear brand that is Puma? Well, as with all great success stories, the beginning sounds like a good place for some background info before we bring their journey full circle and bang up to date.
Something you might not know is that Puma was started back in 1924 by two brothers in Germany. They opened up their Dassler Brothers Shoe Factory and the success pretty much rolled on from then. Pretty much all the German Olympic team from 1928 were wearing Dassler spike track shoes, but their name really hit the headlines when Jesse Owens won no less than four Olympic gold medals on Dassler home turf of Berlin, in 1936. A succession of other leading Olympic athletes went on to compete in Dassler produced performance shoes and the rest, as they say, is history.
It wasn't until 1948 though that Puma came into being when the brothers when their separate ways. The other brother just so happened to go on and set up the rival brand, Adidas. That same year Puma also brought out its Atom football shoe, and several of the West Germany football team wore them in the first ever official post-war football match against Switzerland. Football and the development and innovation of enhancements like screw in studs would play a significant part in the future of the Puma brand for many subsequent years.
The Puma brand formstrip logo which is so synonymous with the company was brought to life in 1957 and patented and trademarked in 1958, going on to be one of the most instantly recognizable global brands. This was upgraded and became the jumping cat logo in 1967.
Today that logo appears on performance apparel, bags, and shoes.
None other than Pele himself saw his team to World Cup success wearing Puma football boots on more than one occasion cementing their undeniable presence in the football fraternity.
By 1974, Puma was also designing basketball shoes and in 1977 Puma took that same reputation to the tennis courts too. Throughout the 1980s tennis dominates for Puma and brings the brand a whole new level of recognition.
It wasn't until the 1990's thought that they made a real foray into the running arena and who can forget the clever Olympic marketing campaign where Britain's Linford Christie was seen wearing Puma Cat contact lenses.
Moving on to 1998 and Puma diversifies its range via a strategic relationship with fashion designer Jill Sander to design and develop the lifestyle range of sports shoes and clothing that we associate with the brand today; fusing sport and fashion harmoniously together. Suddenly everyone is wearing Puma, even Madonna! The innovation and collaborations have gone on since then with too many illustrious partnerships to mention but safe to say that Puma is a much loved and widely worn label both for performance athletes, celebrities and as a lifestyle fashion brand adored by the masses.
Fast track to 2015 and Rihanna become their global ambassador for Women's Training where she also serves as Creative Director breathing fresh life and inspiration into some old school classics.
Puma celebrated its huge international success in 2017 with sales topping four billion and looks well set to continue being the lifestyle brand of choice.

Puma Shoes FAQ
Q: Why choose Puma shoes?
A: If the above history hasn't convinced you of the pedigree of Puma, then their attitude towards sustainability and the environment might just do so. They are dedicated to creating a sustainable future and working intelligently and harmoniously with industry to preserve the world in which we live and to minimize the environmental impact that their production and operation creates.
Puma enjoys it's position as one of the world's leading and more innovative Sports led brands with an impressive range of footwear, apparel, and accessories.
From team sport performance shoes to the football industry, to create a footwear and clothing line for the Motorsport industries and of course their bespoke Golfing range, there is literally a piece of Puma for everyone.
Q: Are Puma shoes made only for athletes?
A: While Puma has an undeniable history in performance sport and very much continue to do so, they certainly don't just make shoes for athletes although you could argue that they do make shoes that might just make you look, feel and have the performance swagger of an athlete. Their extensive sports style and lifestyle ranges make Puma accessible to all.
Puma has created a line of shoes that are for multiple uses and a whole range of specialist sports as well as general wear. Each activity works your body, and therefore it is critical to understand what additional support you might need where, which is why Puma excel in athletic and performance shoes. The correct pair of shoes can go a long way to enhancing and supporting your abilities.
Puma creates a range of versatile styles for serious sportsmen, but they also have more minimal designs and colors that are great for anyone just looking for a new pair of sneakers. In fact, Puma has you well catered for, whatever your sporting prowess so even if you are a dedicated couch potato, they don't discriminate!
Q: How to wash Puma shoes?
A: Puma shoes are high performance and therefore designed and constructed to be durable and to withstand wear and tear. They should be relatively low maintenance to manage and easy to clean. Depending upon the principle fabric with which your shoes have been manufactured will determine best practices for cleaning them.
If you have a leather pair, wash them over with a soft damp cloth and do no entirely immerse in water.
For nylon or canvas shoes, you a soft cloth and scrub the rubber uppers with a mild soap. Do not use any harsh detergents or bleach to clean them.
If you've opted for a synthetic made shoe, again use a soft damp cloth, but you can also use a soft bristle brush to scrub the uppers clean if they have become scuffed or dirty.
Finally, for more delicate suede or nubuck style shoes and sneakers, you should use a specially designed suede brush to the outsides clean.
Sources: 
Sign Up Now
GET THE VERY BEST OF GEARHUNGRY STRAIGHT TO YOUR INBOX