Best All-Black Sneakers For Men In 2022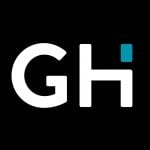 This product guide was written by GearHungry Staff
Last Updated
February 27, 2020
GearHungry Staff
GearHungry Staff posts are a compilation of work by various members of our editorial team. We update old articles regularly to provide you the most current information. You can learn more about our staff
here
.
GearHungry may earn a small commission from affiliate links in this article.
Learn more
Sneakers have become some of a pop culture mainstay in modern society with a growing obsession with them as a product. Air Jordans, Yeezys, and so on are all the rage now, and every fashionable person wants to own these amazing shoes. Even within the hallowed halls of sneakers, the color black has a special spot. Black is an excellent color for shoes, mostly due to its versatility and how it can go with practically anything. This, of course, makes all black sneakers a much sought after footwear. Even in the world of black sneakers, some stand out, and these are the ones we're going to be taking a look at. Below, we delve into the world of the best all-black sneakers for men.
The Best All-Black Sneakers For Men
Nike Men's Air Monarch IV All-Black Sneakers
It seems impossible to think about a list of all-black sneakers for men and not give some thought to Nike. When you look at a shoe like the Nike Men's Air Monarch IV Cross Trainer, you can see why they are always in the conversation for the best sneakers. Apart from looking incredibly cool, it features rubber soles that ensure that every step you take is in comfort. The rest of the shoe is constructed with high-quality leather, which also features a few perforations to encourage airflow. This stops your feet from getting too hot and sweaty and, by extension, protects you from conditions such as athlete's foot.
Going back to the rubber sole construction, the elite design ensures that these Nike sneakers are durable and long-lasting. The robust soles also mean you can traverse any terrain without too much hassle and discomfort. This is an excellent pair of sneakers to use in the gym or to go hiking with. If you aren't a fan of exercise, they can also play the role of everyday wear. There is no limit to what the Nike Air Monarchs can do, and due to this, it comes highly recommended. For more cool footwear like this, check out our guide to the best moccasins for men.
Key Features:
Rubber soles that are good with any terrain
Leather construction
Perforated holes for more exceptional breathability
Stylish design
Specification:
Brand

Nike

Model

415445-101

Weight

4 Pounds
Under Armour Men's Micro G Pursuit All-Black Sneakers
Under Armour has been producing technical products for athletes for a while now, and it is evident with the Under Armour Men's Micro G Pursuit Running Shoe that they know exactly what they're doing. These pair of sneakers look fancy, whichever way you look at it, and this is evident in its production. The soles are rubber and are suitable for walking or running on different types of surfaces. The sneakers are made with textile, expertly woven together to form a fine mesh that makes it breathable footwear.
Comfort is one of the most appealing aspects of this Under Armour shoe, and wearing it makes your feet feel lighter than ever. This is achieved in part due to the extra padding placed around the ankle collar and under the tongue, which then leads to a much more comfortable experience while in use. The midsole possesses one-piece Micro G foam, which provides you not only which a soft cushion when you land on the shoes but also some extra zest when you want to take off with these shoes.
Key Features:
Made with rubber sole
Excellent mesh upper for extra breathability
Extra foam padding for greater comfort
An excellent choice for runners
Specification:
Brand

Under Armour

Model

3000011

Weight

10.1 Ounces
Adidas Men's Seeley Skate All-Black Sneakers
The Adidas Men's Seeley Skate Shoe is a product that anyone serious about athletics or sports should have a long and hard look at. This 100 percent synthetic shoe is a delight to the eye, and the color black glints magically as it stares up at you. It is a fantastic pair of sneakers which can be worn for any occasion but is much more than a beautiful looking shoe. The laid back style with which the shoe is made belies some of the more impressive features it comes packed with. These skateboard shoes are abrasion-resistant and are made to last.
Like many of the shoes on this list, it, too, features rubber soles, which make it useful for walking around in most environments. The suede upper section does a great job while dealing with the elements while a textile lining is tasked with keeping your feet consistently comfortable. If everything said before now did nothing to convince you to get yourself a pair of these beauties, then just remember that it is an Adidas product. The German behemoth has been crushing the shoe game since 1949, and you can always bank on them, releasing something worth your time and money.
Key Features:
Rubber soles
100 percent synthetic
Textile lining for greater comfort
Suede upper section
Specification:
Brand

adidas

Model

SEELEY

Weight

2.45 Pounds
Skechers Men's Equalizer 2.0 True Balance Sneaker
Next up on our look into the best all-black sneakers for men is the Skechers Men's Equalizer 2.0 True Balance Sneaker. This 100 percent textile sneaker is useful for your everyday tasks and for the exercises you might want to embark on. The soles are made of rubber with impressive grip capacity, which makes them very suitable for different terrains. They are easy to use and come ready-made for you just to throw on when needed.
The most intriguing feature of the Sketcher's Equalizer is probably the memory foam insole. The memory foam is infused which gel which gives them a nice, bouncy feel. The memory foam naturally provides relief for your feet from any mounting pressure that you might have felt with other products. These sneakers also have the added advantage of possessing a moisture wicking insole that wicks moisture away from your feet and leaves them fresh and dry. You may also be interested in some of the best white sneakers from our list, so take a moment to check them out.
Key Features:
Moisture-wicking insole
Gel-infused, memory foam for pressure relief
Made with 100 percent textile
Comes with rubber sole for added versatility
Specification:
Brand

Skechers

Model

Equalizer 2.0 True Balance

Weight

4 Pounds
New Balance Men's 574v2 Classic Sneaker
A lot of the widespread popularity of sneakers is down to the 'cool factor'. This is the idea that a pair of sneakers somehow make your feet look cool. This is very evident with the New Balance Men's 574v2 Classic Sneaker. They have a sleek look that looks cool on the outside and is comfortable and pleasurable on the inside. They are perfect to wear to the gym, or if you are in the mood for an outing, this work too. You can take a meeting or go to an event with a smart casual dress code disposition.
They are made with high-quality textile and synthetic materials to create a durable monster that is sure to last you for quite a while. It possesses an ENCAP heel that soothes any ache or pain you might typically come across. And like we said before, it just looks really, really good. The stitching and composition are beautiful and intricate, and it feels good on your feet. These classic sneakers also come in different sizes, so there's a New Balance sneaker out there for everyone.
Key Features:
Lovely design
Manufactured with textile and synthetic
Useful for walking, running, or visiting the gym
ENCAP heel
Specification:
Brand

New Balance

Model

ML574ESA

Weight

13 Ounces
Lugz Mens Flip Casual Sneakers
Stylish, affordable, and durable. These are all the hallmarks that make the Lugz Men's Flip Casual Sneakers such a great pair of shoes to purchase. They bear a slightly different look to traditional sneakers and look a lot more casual (as the name already lets on). This seeps into every other part of the shoe as these pair oozes comfort from every pore. The upper section of the shoe is made with a durable canvas that can handle the vagaries of daily life and live to tell the tale. How about the rubber outsole? It is also made of sturdy components that allow it to prove useful even on unforgiving surfaces. The insole is gentle on your feet and features extra padding to increase the feeling of content as you walk in these shoes. Perhaps walking a mile in your shoes isn't such a bad experience after all? Especially if your shoes are Lugz. For more quality footwear like this, check out our selection of the best walking shoes.
Key Features:
Comfortable insole
Rubber outsole that handles severe environments
Durable canvas upper region
Excellent lace-up closure
Specification:
Brand

Lugz

Model

MFLIPC-001

Weight

3 Pounds
Reebok Men's Classic Renaissance Fashion Sneaker
Reeboks might not be as popular as they used to be, but this is by no means an indication that the quality of their creations has diminished one bit! The Reebok Men's Classic Renaissance Fashion Sneaker is a favorite that still holds pretty well in this new generation of shoes and sneakers. Constructed with great leather for the upper section, this is a product that doesn't tear easily and will serve you loyally for years and years.
Reebok has never compromised on the comfort of consumers, and the adequate padded collar and tongue bear witness to this as they provide unparalleled convenience to the wearer of the shoe. The footbed is also cushioned to make this a great shoe to wear for long periods. You can go on hikes, walks, or any other thing and not even feel you're wearing shoes. You can get these Reebok shoes for yourself or, if you're feeling generous, you can also buy it as a gift for someone else. Either way, this is a great product you should not miss out on.
Key Features:
Padded tongue and collar
Comfortable insole for convenient movement
Available in various sizes
Made with 100 percent leather
Specification:
Brand

Reebok

Weight

3 Pounds
Saucony Men's Cohesion 11 Running Shoe
Saucony is one of the most respected names in the running shoe industry, and with Saucony Men's Cohesion 11 Running Shoe, they show why they have the respect of consumers and competitors. This black beauty is a decent option for your early morning jog, or coffee with friends on a hot afternoon.
The upper section is made of synthetic material that is durable and tough. It was made to last, and the rubber outsoles are on par with some of the very best out there. It also features a mesh design which encourages ventilation for your feet when in a warm environment. It also fosters a feeling of snugness when worn that isn't always present with some other shoes. The midsole is firm but convenient and does a good job of keeping you comfortable for large swathes of the day. You could do, much, much worse than getting yourself a Saucony.
Key Features:
Great to use when jogging
Synthetic upper section
Mesh design for increased breathability
Firm midsole
Specification:
Brand

Saucony

Model

Grid Cohesion 11

Weight

3 Pounds
Urban Fit Men Sneakers has a unique look to it that is sure to excite some people. The innovative design of these sneakers makes them a firm favorite and one that is uniquely suited to play a dual role as a casual pair of shoes and footwear for jogging and general exercise. The upper section of the shoe, made with high-quality material, is resistant to water and, therefore, is useful for different terrain and weather conditions. The top section is also equipped with breathable functions, which makes this a comfortable companion for both warm and cold weather. The Urban fit sneakers are no slouch in the comfort department as an extra soft insole adds a degree of pleasure when wearing the shoes. The insole features arch support for your feet, and the anti-skid feature ensures that you remain safe while walking. The bottom sole contains grooves that enable wearers to adapt to different environments quickly. 
Key Features:
Anti-skid bottom sole for more excellent stability
Breathable features for fresher feet
Comfortable insole
Catchy design that goes well with anything
Adidas Originals Men's Superstar Sneaker
We have another Adidas shoes on the list and it is not without merit. The Adidas Originals Men's Superstar Sneaker is a remarkable shoe that would be a great asset to anyone who makes a purchase. The design is a bit retro but instead adds to the charm as it pulls off the retro look correctly. The rubber shell toe really gives it away as a bit of a throwback shoe, but as mentioned earlier, this just adds to the nostalgia attached to the shoes.
The color is another selling point that makes it easier to blend with other outfits and attires. The upper section is made with durable leather, which holds up pretty well even after a long time of regular use. It comes with a padded tongue, which increases the comfort level of the wearer. The outsole is made of rubber and contains grips that do an excellent job of keeping you vertical when you wear it. With these shoes, Adidas shows once again that there aren't many companies that do it as well as they do.
Key Features:
Rubber shell toe
Sturdy retro design
Rubber outsole with impressive grip
Leather upper section
Specification:
Brand

adidas

Model

CQ0676

Weight

3 Pounds
PUMA Men's Tazon 6 Fracture FM Cross-Trainer Shoe
PUMA make good shoes. This is an immutable fact; therefore, it is no surprise that PUMA Men's Tazon 6 Fracture FM Cross-Trainer Shoe turned out to be such a delightful shoe. This all-black sneaker features a beautiful design with intricate stitching to present us with a final product that is worthy of the PUMA name. This ergonomically designed shoe possesses a comfortable insole that is great for those who plan to use it for long periods.
The light padding on the inside makes it a cozy fit for anyone, and the well-constructed midsole provides adequate support. This Puma shoe comes with perforations on the upper section for proper ventilation. Therefore, there is no need to worry that your feet will get uncomfortable in the heat. There is also no need to worry about pulling your foot out of the shoe because between the adequate ventilation and the moisture-wicking quality of the insole; bad stenches aren't anything to worry about. This is also footwear that can be used outside of jogging and sport as the color, design, and durability enable it to be used with casual clothing.
Key Features:
Perforated holes for ventilation
Excellent rubber sole
Upper section contains high-quality leather
Useful for running, jogging, and social gatherings
Specification:
Brand

PUMA

Model

Tazon 6 Fracture FM-M_K

Weight

11 Ounces
K-Swiss Men's Court Pro II SP Cmf Fashion Sneaker
The name says it all: K-Swiss Men's Court Pro II SP Cmf Fashion Sneaker is footwear for a new generation of humans. In a day and age were versatility is king, a product that can handle more tasks is always seen as superior. These sneakers have this in spades! It can shift easily from a piece of sports gear to a fashion accessory and a sneaker you can wear with a suit, and it does this seamlessly.
The simple, but professionally done design makes this an excellent option for social footwear and the attributes it packs on the inside make it well suited to grunt work. It features memory foam in the insole, which works perfectly with your feet to heighten the sense of comfort experienced while wearing the shoes. The upper section features high-quality leather that can stand the test of time and is useful in both the mundane and the exceptional. K-Swiss has been around the block for decades, and in that time, they have made some of the most iconic shoes, including the K-Swiss classic in 1966. Our guide to the best Asics shoes features more quality footwear like this, so check them out.
Key Features:
100 percent leather upper section
Smooth design
Memory foam padded insole
Rubber sole
Specification:
Brand

K-Swiss

Model

Court Pro II SP CMF-M

Weight

1.6 Ounces
Cole Haan Men's Grand Crosscourt Ii Sneaker
It is easy to mistake Cole Haan Men's Grand Crosscourt Ii Sneaker as a pair of classic shoes due to its formal design and unique shape. This design quirk makes it an excellent product to use when going out for a social event. It comes with an injection-molded outsole complete with rubber pods at the heel and forefoot. This provides a level of comfort for the user that makes the Cole Haan a great pair of sneakers to have on for a considerable amount of time.
The Cole Haan is also lightweight and easy to clean and maintain. A daily regimen of wiping it down should do the trick, and it'll look as good as new. It comes in different sizes, which makes it suitable for anyone to wear. It doesn't have as great a breathability function as some of the other sneakers on this list have, but these are a decent product that is both affordable and stylish. If you are a fan of retro design, you will sure like some of the best dad shoes from our list, so check them out.
Key Features:
Easy to clean and maintain
Rubber pods at heel and forefoot
100 percent leather construction
Lightweight and easy to store
Specification:
Brand

Cole Haan

Weight

9 Ounces
Sign Up Now
GET THE VERY BEST OF GEARHUNGRY STRAIGHT TO YOUR INBOX