Best Tea Infusers In 2022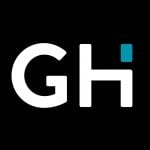 This product guide was written by GearHungry Staff
Last Updated
April 8, 2020
GearHungry Staff
GearHungry Staff posts are a compilation of work by various members of our editorial team. We update old articles regularly to provide you the most current information. You can learn more about our staff
here
.
GearHungry may earn a small commission from affiliate links in this article.
Learn more
Taking tea has become more of a social requirement than a personal, daily ritual. It has brought many together, kids and adults alike. From tea parties to taking center stage at elegant functions, or simply being a nice brew that can be enjoyed at any time of the day. Enjoying a good cup of tea really depends on how well it's brewed. Especially when using actual leaves and not tea bags; that's where tea infusers come in. They reliably hold tea leaves, keeping them from swimming all around the teapot during the process of brewing or steeping. Why bother? Well because there's better quality, flavors, and taste to benefit from. With no further ado, we have outlined some of the best tea infusers available to all who love to brew their own tea.
The Best Tea Infuser
House Again 2 Pack Tea Ball Infuser & Cooking Infuser

Enjoying great tasting tea is all about having the right tea leaves and the adequate tools to brew them. With the House Again 2 Pack Tea Ball infuser & Cooking Infuser, all you need would be quality, flavorful loose leaves. This House Again Infuser comes with practically everything to make tea-brewing a breeze. And made of 18/8 stainless steel, the attractive mesh cup is sturdy, smooth and extra-durable.
Then there's the incorporated saucer that ensures those extra juicy liquid drippings don't get spilled when the mesh cup is lifted. Talking about the mesh cup, the extra-fine holes ensure only the rich juice from the leaves to seep out. And to ensure the leaves stay in the infuser throughout the brewing process, the tight lid stays locked in, with a threaded connection that equally makes it easy to open. Compact enough to fit in mugs and teapots alike, this extra-fine mesh infuser can be relied on to brew rich, particle-free tea. For more amazing products for teal lovers, check out our selection of the best English teas.
Key Features:
Food-grade stainless steel mesh cup
A threaded connection that seals tightly and opens easily
Odor and chemical-free
Dishwasher-safe
Specification:
Brand

HOUSE AGAIN

Model

14-02-0003

Weight

3.2 ounces
Tilevo Tea Infuser Set of 2 – Dinosaur Loose Leaf Tea Infusers




If the general pod coffee-maker at work simply won't do, to really enjoy a good cup of tea on the go or while multi-tasking at work, then a reliable tea infuser is needed. With the Tilevo Tea Infuser Set of 2 includes two fun and vibrant dinosaur infusers. The turquoise and green combo don't just do a great job at brewing tea, but also look absolutely amazing doing it. Beyond the vibrant and fab look, these dino-infusers are very simple to use. What's more, their generous bottoms come with enough space to fit in a good number of loose leaves.
Fill its perforated form with choice tea leaves and let these silicone dinosaur infusers effectively keep the leaves in while letting out those flavorful juices – this is only true for medium to large leaves and not fine-ground leaves. After use, it's easy to clean and rinse out these silicone infusers, either by hand or in the dishwasher. Both infusers are made with food grade, silicone material; they are non-toxic and safe for day to day brewing of tea. It would also make a nice gift for people who are always cold.
Key Features:
Easy to use
Made with food-grade, non-toxic materials
Stands well in mugs and teacups
Dishwasher-safe
Specification:
Brand

Tilevo

Model

TE002

Weight

3.2 ounces
Wang Chang You Stainless Steel Tea Ball Strainer

Drinking tea is beyond the flavor, health benefits or guaranteed great fee; there's also the fun and classy art and style to it. It has to be one of the most celebrated and fancy routines, practiced differently all over the world. And the beautiful decorations, fancy set up and colorful tea tools make drinking tea an occasion to look forward to. With the Wang Chang You Stainless Steel Ball Strainer is a really fancy, vibrant, leaf-themed infuser that makes it quite easy to brew tea.
Place it in your office, home or kitchen table the bright green ball strainer and saucer will definitely catch the eyes of family, friends and guests alike. What's more, the longleaf handle makes it easy to see, and more importantly, easier to pull out after the tea is brewed. Made with food-grade silicone and a stainless steel ball infuser, it's a safe and effective tool for brewing tea. Get it for personal use, or as a gift, or maybe even more; it's incredibly affordable. You may also be interested in some of the best iced tea makers from our list, so take a moment to check them out.
Key Features:
Longleaf silicone leaf handle
Stainless steel ball strainer
Food-grade silicone
Includes silicone saucer
Specification:
Brand

wan chang you

Model

WCY-001

Weight

1.12 ounces
Fred BREW BUNNY Rabbit Silicone Tea Infuser

What's more fun and spontaneous than a sleeping bunny bringing life to your cup of tea? Well, you could find by getting the Fred Brew Bunny Rabbit Silicone Tea Infuser. The extra cute bunny is designed with signature long ears that hang unto the tip of the tea cup. It's safe, non-toxic and tasteless, ensuring you don't get a whiff of undesirable plastic when sipping that freshly brewed cup of tea.
What's more, the tea remains as pure and fresh, with just the water and infused flavors to taste. Tea leaves store at the bottom part of the adorable rabbit, that sits in the mug or tea cup, ensuring every leaf contributes to the total and revitalizing taste of your tea. Get the best out of every sip with this BPA-free silicone rabbit that's ready to grace your teacup anytime and anywhere.
Key Features:
Made with non-toxic, food-grade silicone
Dishwasher and microwave safe
Eco-friendly and reusable
Easy to use
Specification:
Brand

Fred & Friends

Model

5216930

Weight

1.44 ounces
FORLIFE Brew-in-Mug Extra-Fine Tea Infuser

Most tea Aficionados swear by loose-leaf tea; they say the tea tastes better, has better quality and delivers more health benefits. This is because the tea is infused in a more natural form, without being squished in a bag overtime before brewing. What's more, the mesh form allows only the infused liquid to pass through its form, with leaves and spices trapped in its tight fortress.
The Forlife Brew-in-Mug Extra-Fine Tea Infuser comes equipped with a silicone rim, that allows users easily grasp the handle and pull out the mesh cup after steeping. Thanks to the generous interior, small, medium and whole leaves can be evenly brewed, with the guarantee of flavorful tea, steep after steep. What's more, the compact size fits in practically all mugs and teacups, and comes with a lid that ensures those juices go only one way… down. What's more? It's easy to fill, easy to use and easy to clean, period. To make the perfect tea at home, be sure to pick your favorite tea maker from our list.
Key Features:
Dishwasher safe
Made from lead-free materials
Silicone rimmed stainless steel lid
Fine-mesh cup
Specification:
Brand

FORLIFE

Model

433-BLK

Weight

4 ounces
Yoassi Extra Fine 18/8 Stainless Steel Tea Infuser

Mesh strainers do the most when it comes to brewing and steeping tea leaves. The fine holes ensure every bit of tasty, rich and healthy juices seep into the hot water without the leaves falling in as well. While some may not mind particles in their tea, many don't fancy tiny particles going up and down the throat. Luckily, the Yoassi Extra Fine 18/8 Stainless Steel Tea Infuser ensures small, medium and large leaves alike stay in the mesh cup while the liquid contents are infused into the hot liquid. And thanks to the extra sturdy make, the stainless steel form is less likely to survive extremely hot temperatures, while remaining shiny and rust-free.
Additionally, there are little cute extended side handles that help the mesh cup sit on the mugs edges the entire brewing time. Plus, 98% of the edges have extra-fine holes that allow liquid pour through all corners; a good flow of water allows the leaves to diffuse faster. And with an adequately roomy mesh cup and sturdy lid, the leaves get a thorough wash down, leaving rich, flavorful and healthy tea to be consumed.
Key Features:
Extra-fine holes
Two handles for the perfect balance
Roomy basket and sturdy lid
Food and drug administration approved
Specification:
Brand

Yoassi

Model

Extra Fine

Weight

4 ounces
IHUIXINHE Loose Leaf Tea Snap Ball & Tea Mesh Stainless Steel Strainer




If you enjoy drinking tea from a tea bag, then you'll absolutely love sipping tea made from loose leaves. The difference is really in the rich taste, undeniable flavor and invigorating aroma. While getting quality tea leaves is especially important, the tea infuser equally plays a vital part. Luckily, the Ihuixinhe Snap Ball & Mesh Stainless Steel Strainer plays its role exceptionally by guaranteeing ultra-fine filtering. With each purchase including four pieces of stainless steel snap ball infusers, they work great for steeping tea leaves in mugs and cups.
With the mesh ball being able to contain small leaves, these incredibly sturdy strainers make it quite easy to enjoy a revitalizing cup of tea. Place herbs, spices and leaves in the snap mesh ball and simply place it in the cup. Watch the liquid color, and inhale the heartening aroma that escapes almost immediately. Each ball-shaped infuser is completely safe to use, and can be reused as many times as possible.
Key Features:
Suitable for most cups and mugs
Stainless steel make
Sturdy and durable
Economical and reusable
Specification:
Brand

IHUIXINHE

Weight

4.8 ounces
Ecurfu Loose Leaf Small Tea Infuser Strainer Set

You don't even have to be a tea person to acquire a reliable tea infuser. Herbal teas are healthy, and one of the easiest ways of taking a healthy drink everyday without the hassle of blending, sieving, filtering or using a juicer. Yes, tea bags may be the seemingly easier option, but what's a little bit more effort if your health and well-being would benefit from a valuable daily routine? Well, the Small Tea Infuser & Strainer Set by Ecurfu answers that, being shaped like a tea bag as well.
With six colorful infusers to benefit from, you can start out an even healthier journey; they are incredibly easy to use and creatively fancy as well. What's more, the silicone tea bags have perforated, fine holes at the base reaching up to the top. These strainer holes allow the loose leaves to exert their flavorful juices into the hot water, without seeping in themselves.
Key Features:
Made with BPA and FDA-free silicone
High quality, reusable tea bags
Heat resistant up to 480F
Doesn't supply any other tastes to the tea
Specification:
Brand

Ecurfu

Weight

2.4 ounces
TASSA Loose Leaf Tea Infuser

These cute Tassa Loose Leaf Tea Infusers would definitely make a great Christmas gift for a friend or family. It's not just the green-colored theme, the green charms at the end of the stainless steel chains are absolutely adorable. It's definitely the perfect combination of style and functionality. What's more, they work great for brewing whole tea leaves, small tea leaves and even coffee. Additionally, the portable size would fit in a mug, tumbler or tea pot, making a great cup of tea or large pot for more than two, whilst the stainless steel ball strainers come with fine holes that allow the hot water to run through the leaves without letting the leaves seep in themselves.
There's also a sturdy lid on top that keeps the heat in and a cute little top-quality stainless steel spoon that scoops in tea leaves. Plus, these strainers are quite easy to clean; simply run them under water or pop them in the dishwasher. Certainly, you can get this cute set of three as a housewarming gift, birthday present for a tea lover or simply get one for yourself, it's no doubt a great addition to every tea lover's arsenal.
Key Features:
Unique design
Hollow lock premier stainless steel holes
Unique charms and silicone base
Quality stainless steel scoop included
Specification:
Brand

Tassa

Model

8541896440

Weight

5.9 ounces
Kmeivol Stainless Steel Tea Infuser




The Kmeivol Stainless Steel Tea Infuser features a really cool retractable handle design that allows it to open and close with ease. Made with stainless steel, they promise a sturdy and durable build, as well as smooth surfaces that are easy to clean. Beyond that is the interior's capacity to hold full-tea leaves, whole leaf teas, pearl teas or large leaf black teas and the strainer itself comes with finely perforated holes that allow liquid go wash in and out of its form, taking the rich flavor and vitality from the leaves.
They are rust-proof, with guaranteed high quality and durability, making it very safe to use. What's more, it's length form makes it easy to lean on teacups, with an extended knob that aids an easy lift. More importantly, they'll equally fit in mugs, tumblers, and teapots for easy and convenient steeping or brewing. And as we mentioned earlier, they are also very easy to clean. Rinse them under warm water after use and hang them to dry.
Key Features:
Retractable handle design
High-quality stainless steel construction
Sturdy and durable
Dish washer safe
Specification:
Brand

KMEIVOL

Weight

3.2 ounces
House Again 4-pack Extra Fine Mesh Tea Infuser

Tea time is art time, there's really no other drink that garners the colorful tools, beautiful designs and fancy décor like tea does. It's an absolutely suitable excuse to fancy up kitchens, counters and desktops. With House Again 4-Pack Extra Fine Mesh Tea Infuser, there's no way tea-time can be boring. The phenomenal, vibrant design for one, is a great conversation starter and the extended length is made up of a silicone base, stainless steel strainer, and a leafy handle.
Drip trays are important; they lessen the pressure when removing the infuser after brewing tea. Bringing out the infuser from liquid would definitely result in some of it dripping out of the holes. Also, saucers or drip trays form the base where the strainers can rest on, without leaving tea trails on the counter or table top. Count on this 4-pack infuser to deliver well infused tea with a fine mesh that lets the flavors out, while keeping the leaves and spices in. Be sure to check out our list of some of the best kitchen gadgets you should add to your collection.
Key Features:
Fine mesh holes
BPA-free silicone
Easy to use
Dishwasher safe
Specification:
Brand

House Again

Model

Extra Fine Mesh Tea Infuser

Weight

11.2 ounces
Fu Store 2pcs Stainless Steel Mesh Tea Ball

Brewing your own tea with loose leaves doesn't have to be complicated, especially when they garner so much more flavor and potency. However, only the finest, top quality, and easy to use tea infusers can ensure that. For the most effortless brew, you want the Fu Store 2pcs Stainless Steel Mesh Tea Ball at your beck and call. It's made with 304 grade stainless steel that guarantees long term use and assured durability.
Simply undo the clasp and put in tea leaves, spices or herbs, then clasp it right back. The leaves will be locked in until the brewing process is over, and the infuser is ready to be emptied. As an extra benefit, there's a sleek chain attached to the infuser with a hook at the end, allowing the ball to hang on the pot when brewing. Enjoy drinking rich, healthy, full-flavored tea with these easy to wash infusers that guarantee an even brew and safe, convenient use.
Key Features:
Made with 304-grade stainless steel
Sturdy and durable
Clasps open and shut
Attached hook for easy removal.
Specification:
Brand

Fu Store

Model

8541896633

Weight

0.8 ounces
Tea Infuser Buying Guide & FAQ
Most people take tea for the multiple health benefits they offer, and with no shade thrown to popular tea-bag packaging brands, there's nothing healthier than steeping loose leaves. The antioxidants and polyphenols are unarguably more potent, with the benefit of releasing rich flavor as well. With that said, tea infusers are the best bet for making tea this more 'traditional way'. We will be outlining some information nuggets necessary to facilitate a more informed purchase on whichever Tea infuser you decide to buy.

Features To Look For In Tea Infusers
Size - We have established that loose leaves deliver more flavor, richness and nutritional content than what other by-products would. However, this is highly dependent on the type of infuser used. Teabags are packed quite tightly, this doesn't actually allow the tea bags enough space to expand and release their flavors.
The same can be seen when the tea infuser comes in a small depth and width. The leaves would not have adequate space to release their potency. To get the most out of loose leaves, get an infuser that is large enough to allow the leaves to float around, expand and release that rich, rejuvenating flavor that makes all the difference.
Material - Tea Infusers come in different varieties, designs, and materials. While some come as a single tea infuser, others come built into mugs or teapots. For this reason, there are tea infusers made from stainless steel, mesh material, silicone and more.
Stainless steel is quite a sturdy and durable option, and if well-maintained would be the best choice. Mesh infusers do a great job at keeping out tiny leaf-bits from the actual tea, ensuring a particle-free tea. Also, silicone proves to be a very fun choice, as it comes in different shapes, styles, and sizes. However, there's always the concern of such infusers being silicone-free. In addition, some users complain that the silicone does come out tasting a bit too 'plastic'.
Maintenance - There's no kitchen appliance or tool that doesn't require regular maintenance and some more than others. To even lengthen the durability of tea infusers, you have to think of proper maintenance. Consider how easy or complicated it would be to clean and store the tea infusers. Also, check the maintenance instructions and labels to ensure they are being maintained properly.
You can also check how simple it would be to wash out tea infusers after use and which ones are dishwasher safe. The infusers that can be placed in the dishwasher would take out the hassle of doing all the washing yourself.

Tea Infuser FAQ
Q: What is a tea infuser?
A: Tea infusers are handy filters or compact 'baskets' that hold loose leaves when steeping or brewing tea. While some come as single tea infusers, others are built-in while some require an additional strainer to keep tiny leaves from escaping into the hot liquid. It's not to be used by people who prefer tea bags, they were made to hold loose leaves, keeping them separate from the sweat tea they are used to make.
Q: How do you use a tea infuser?
A: It's pretty easy to use tea infusers, especially for the extra benefits they provide when it comes to flavor and nutritional richness. Simply pace the infuser into the teapot, teacup or travel mug, then add the right amount of loose leaves. As the leaves sit in the hot or boiling water, they expand and release rich flavor as well as the potent richness of the nutritional values they possess. Keep the tea leaves sitting in the water for the required amount of time, then take it out press the leaves down a bit and go on and enjoy a tasty, invigorating cup of tea.
Sign Up Now
GET THE VERY BEST OF GEARHUNGRY STRAIGHT TO YOUR INBOX