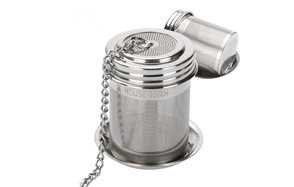 House Again 2 Pack Tea Ball Infuser & Cooking Infuser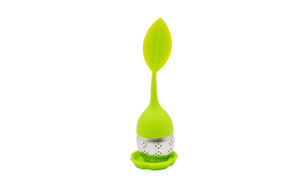 Wang Chang You Stainless Steel Tea Ball Strainer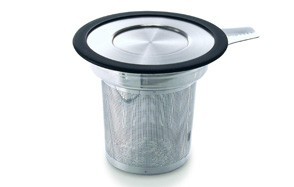 FORLIFE Brew-in-Mug Extra-Fine Tea Infuser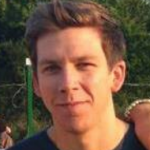 Taking tea has become more of a social requirement than a personal, daily ritual. It has brought many together, kids and adults alike. From tea parties to taking center stage at elegant functions, or simply being a nice brew that can be enjoyed at any time of the day. Enjoying a good cup of tea really depends on how well it's brewed. Especially when using actual leaves and not tea bags; that's where tea infusers come in. They reliably hold tea leaves, keeping them from swimming all around the teapot during the process of brewing or steeping. Why bother? Well because there's better quality, flavors, and taste to benefit from. With no further ado, we have outlined some of the best tea infusers available to all who love to brew their own tea.
The Best Tea Infuser
Tea Infuser Buying Guide & FAQ
Most people take tea for the multiple health benefits they offer, and with no shade thrown to popular tea-bag packaging brands, there's nothing healthier than steeping loose leaves. The antioxidants and polyphenols are unarguably more potent, with the benefit of releasing rich flavor as well. With that said, tea infusers are the best bet for making tea this more 'traditional way'. We will be outlining some information nuggets necessary to facilitate a more informed purchase on whichever Tea infuser you decide to buy.

Features To Look For In Tea Infusers
Size - We have established that loose leaves deliver more flavor, richness and nutritional content than what other by-products would. However, this is highly dependent on the type of infuser used. Teabags are packed quite tightly, this doesn't actually allow the tea bags enough space to expand and release their flavors.
The same can be seen when the tea infuser comes in a small depth and width. The leaves would not have adequate space to release their potency. To get the most out of loose leaves, get an infuser that is large enough to allow the leaves to float around, expand and release that rich, rejuvenating flavor that makes all the difference.
Material - Tea Infusers come in different varieties, designs, and materials. While some come as a single tea infuser, others come built into mugs or teapots. For this reason, there are tea infusers made from stainless steel, mesh material, silicone and more.
Stainless steel is quite a sturdy and durable option, and if well-maintained would be the best choice. Mesh infusers do a great job at keeping out tiny leaf-bits from the actual tea, ensuring a particle-free tea. Also, silicone proves to be a very fun choice, as it comes in different shapes, styles, and sizes. However, there's always the concern of such infusers being silicone-free. In addition, some users complain that the silicone does come out tasting a bit too 'plastic'.
Maintenance - There's no kitchen appliance or tool that doesn't require regular maintenance and some more than others. To even lengthen the durability of tea infusers, you have to think of proper maintenance. Consider how easy or complicated it would be to clean and store the tea infusers. Also, check the maintenance instructions and labels to ensure they are being maintained properly.
You can also check how simple it would be to wash out tea infusers after use and which ones are dishwasher safe. The infusers that can be placed in the dishwasher would take out the hassle of doing all the washing yourself.

Tea Infuser FAQ
Q: What is a tea infuser?
A: Tea infusers are handy filters or compact 'baskets' that hold loose leaves when steeping or brewing tea. While some come as single tea infusers, others are built-in while some require an additional strainer to keep tiny leaves from escaping into the hot liquid. It's not to be used by people who prefer tea bags, they were made to hold loose leaves, keeping them separate from the sweat tea they are used to make.
Q: How do you use a tea infuser?
A: It's pretty easy to use tea infusers, especially for the extra benefits they provide when it comes to flavor and nutritional richness. Simply pace the infuser into the teapot, teacup or travel mug, then add the right amount of loose leaves. As the leaves sit in the hot or boiling water, they expand and release rich flavor as well as the potent richness of the nutritional values they possess. Keep the tea leaves sitting in the water for the required amount of time, then take it out press the leaves down a bit and go on and enjoy a tasty, invigorating cup of tea.