Pinkies Up: The Best English Teas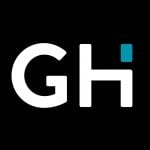 This product guide was written by GearHungry Staff
Last Updated
April 23, 2021
GearHungry Staff
GearHungry Staff posts are a compilation of work by various members of our editorial team. We update old articles regularly to provide you the most current information. You can learn more about our staff
here
.
GearHungry may earn a small commission from affiliate links in this article.
Learn more
Few drinks are as beloved worldwide as tea, if any. Tea is culturally significant to many countries, people, and communities. Tea is also often used in ceremonies and for special occasions. For one country, particularly, the tea phenomenon has woven its way through the culture and become a lifeblood; that country is England.
English teas are usually black teas brewed stronger than most American teas, and occasionally milk or sugar is added to taste. If you're ready to change up your tea routine or learn more about British tea, keep reading our review of the best English teas.
The Best English Tea
Taylors of Harrogate Assorted Specialty English Tea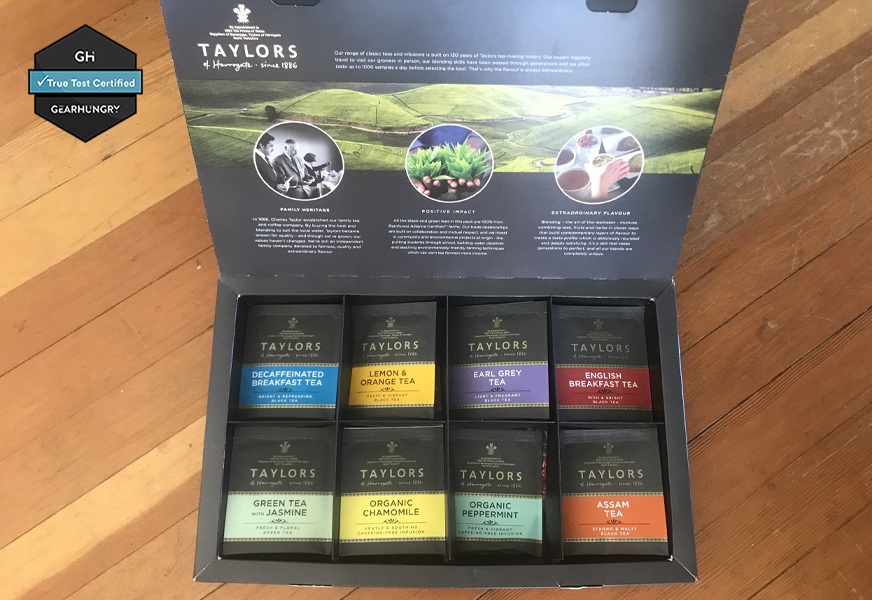 My favorite English tea set is the Taylors of Harrogate Assorted Specialty Teas Box. This set comes with 48 tea bags in eight flavors, including English breakfast, decaffeinated breakfast tea, lemon and orange, earl grey, green tea with jasmine, organic chamomile, organic peppermint, and Assam tea. The selection of teas runs the gamut from malty to zesty and zingy black teas and soothing herbal teas. Each bag comes individually wrapped and labeled, so you always know what you are grabbing. 
My favorite of the box was the organic peppermint. This tea was uplifting and awakening but had a smoothness that made it an excellent choice for all-day sipping. Each tea only takes a few minutes to steep, and the teabags can be reused, although the flavor diminishes each time. If you aren't an avid tea drinker, this box makes a lovely gift for a loved one for any celebration and allows them to explore a curated selection of high-quality tea from England. Read the in-depth review here.
Key Features:
48 tea bags
Eight flavors
Comes in a resealable gift box
Specification:
Brand

Taylors of Harrogate
Harney & Sons Tower of London English Tea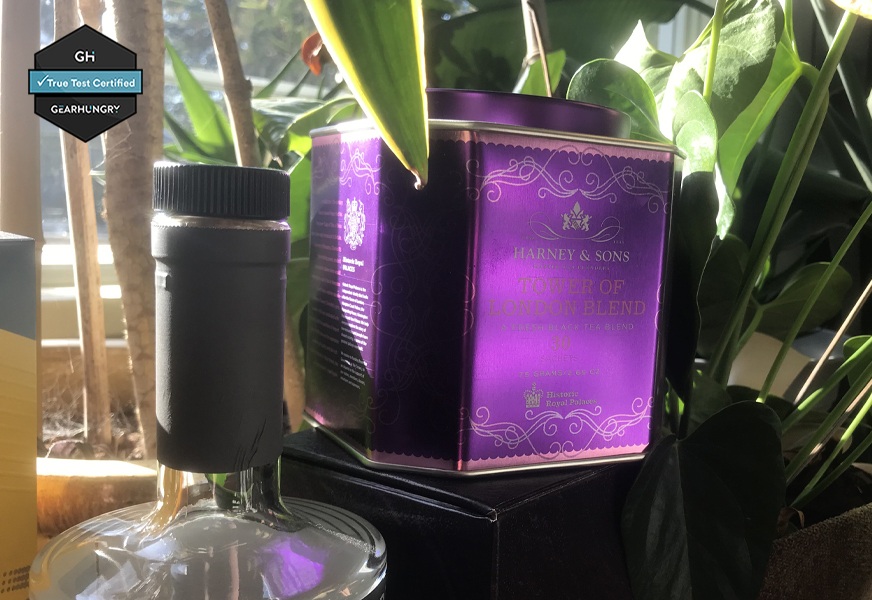 When I first sipped the Harney & Sons Tower of London tea, the wave of sweet black currant greeted my tastebuds and promptly woke me up. This sweet black tea contains notes of black currant, honey, vanilla, and caramel. The combination of flavors kept the typical black tea bitterness at bay and instead provided an uplifting and exciting brew that will brighten any morning. 
Inside the aluminum tin are 30 tea bags ready for steeping. The container is a gorgeous royal purple, and with a nice bow, it would make a perfect gift for tea lovers for a birthday or other celebration. Additionally, this tea is kosher certified, and Harney & Sons is a part of 1% for the planet, meaning the company donates 1% of its total sales to environmental organizations. Read the in-depth review here. 
Key Features:
30 teabags
Aluminum tin
Black tea with honey
Black currant
Vanilla
Caramel
Cusa Breakfast English Tea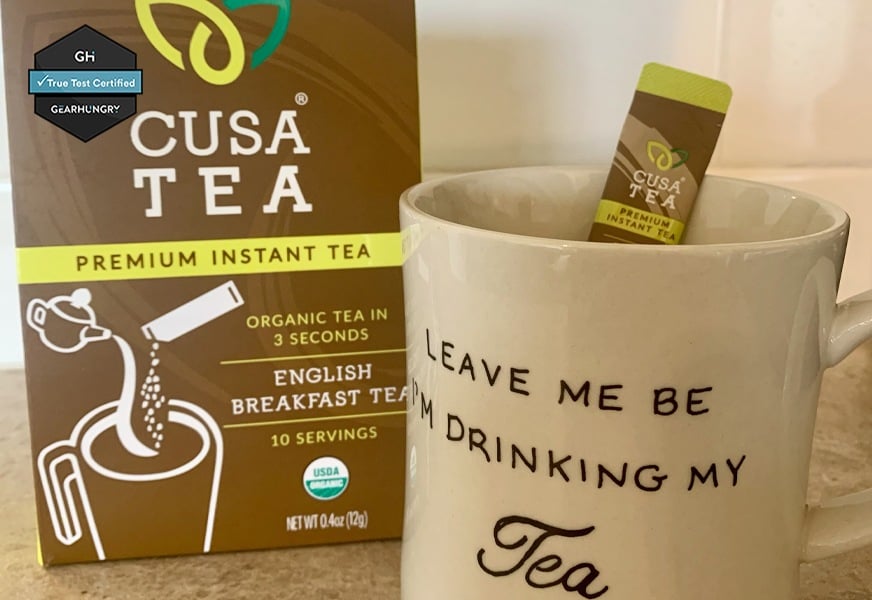 The second American-made tea on our list has a new take on tea in general. The Cusa English Breakfast Tea is an instant tea, meaning you add the packet to water, so a tea bag or tea strainer is needed. Cusa sources their certified organic tea from Asia. The scent was aromatic, deep-bodied, and layered with flavors, especially when I drank it black. It was bold enough for a breakfast tea and tasted fresh even though it came from a packet. 
There are no wasteful tea sachets on top of the delicious and bold taste, and the packaging is recyclable. The convenience alone made them perfect for traveling, camping trips, or stashing a few in my office desk or purse. If you want to expand your palate, we recommend trying Cusa's lemon black tea or herbal tea variety pack.
Key Features:
Organic green and black tea
Cold steeped processing
Instant
Sustainable packaging
Twinings of London Earl Grey English Tea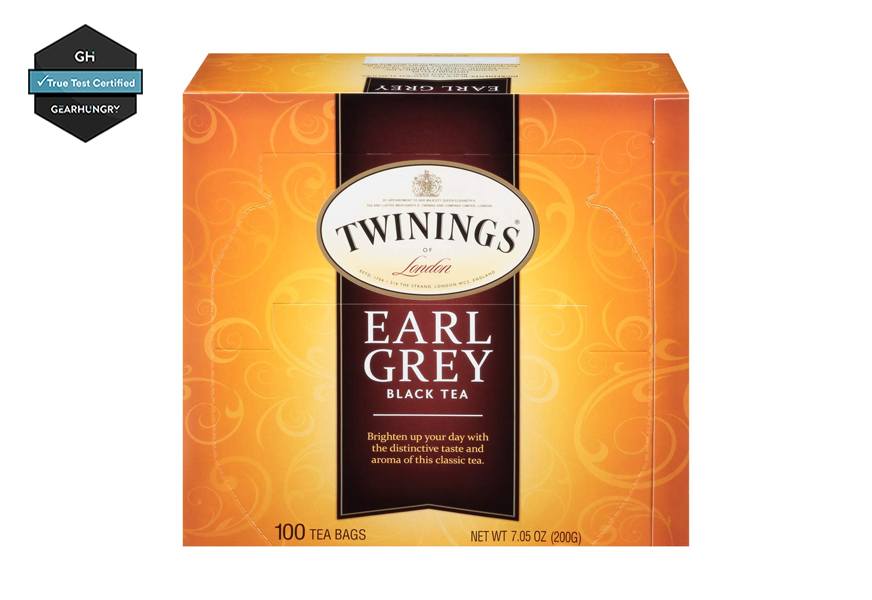 When it comes to British tea brands, few are as well-known as Twinings. Twinings of London Earl Grey is a classic brew of black tea and bergamot for time-tested earl grey flavor. No tea flavor is as beloved and well-known as earl grey. This tea blend was one of my all-time favorites and brought back memories of cozy afternoons with friends laughing while sipping tea. 
In this package, you get 100 tea bags making this perfect for avid tea drinkers, families, and those who love to buy in bulk. Twinings began selling tea in 1706, giving them over 300 years of experience in producing high-quality teas. For more must-have products for tea lovers, check out our list of the best tea makers for your home.
Key Features:
100 tea bags
Earl grey flavor
Fortnum & Mason British Tea, Countess Grey English Tea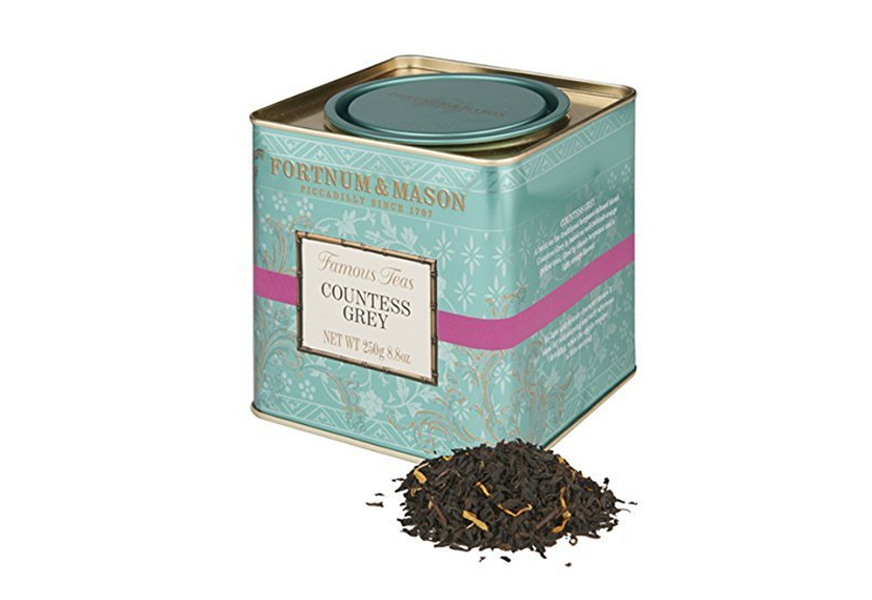 For those who love earl grey but want something new, the Fortnum & Mason British Tea in Countess Grey is a light and refreshing option to provide your tastebuds with something new. The blend includes the traditional bergamot but adds citrus notes for a zingy flavor that will perk you up in the morning. 
This tin contains 250 grams of nearly 9 ounces of loose-leaf tea in a decorative light blue tin. You will need a tea bag or tea infuser for steeping, but generally, loose-leaf teas provide the best flavor even if they prove to include slightly more work. Once you've finished up your tea, you can repurpose the tin. I use my old containers to hold paintbrushes or coloring pencils. Alternatively, this tea and tin make an excellent gift that is so beautiful, it doesn't even need wrapping. 
Key Features:
250 grams of loose-leaf tea
Notes of bergamot and orange
Packaged in a decorative aluminum tin
Harney & Sons Tea Black Darjeeling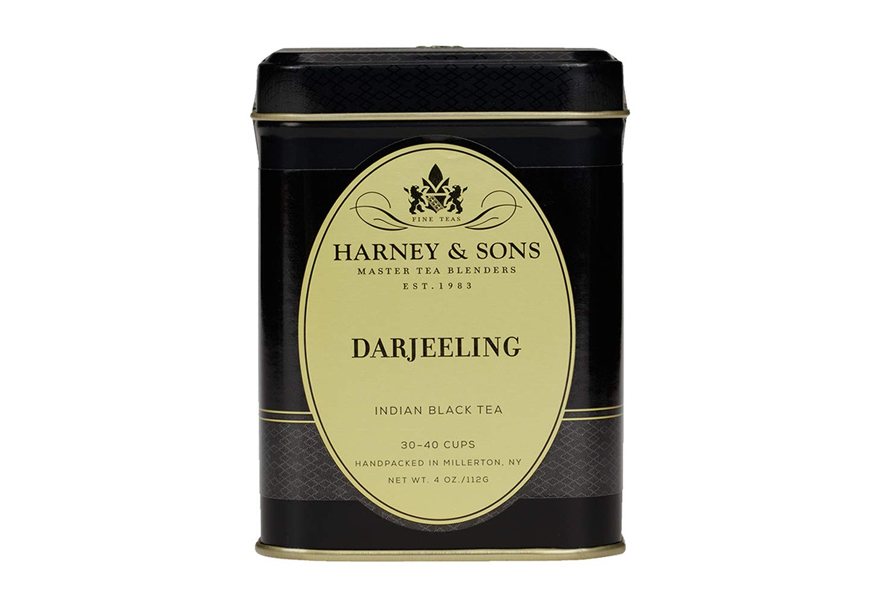 In the foothills of the Himalayas in India lies the Darjeeling district. Tea from this region has a reputation for its medium body and bright aroma. The tea leaf harvest occurs during the first flush or first picking season; this tradition results in bright, light teas, including the Harney & Sons Black Darjeeling Tea. Four ounces of tea fill this simple but decorative tin that will look beautiful on your kitchen counter. 
Harney & Sons is one of the best English tea brands and promises to present only the most high-quality teas. Additionally, this brand donates 1% of its profits to environmental organizations. Who doesn't love a tea with a cause? 
Key Features:
Darjeeling black tea
Four ounces
Loose-leaf tea
Decorative tin
Brodies Scottish Afternoon Tea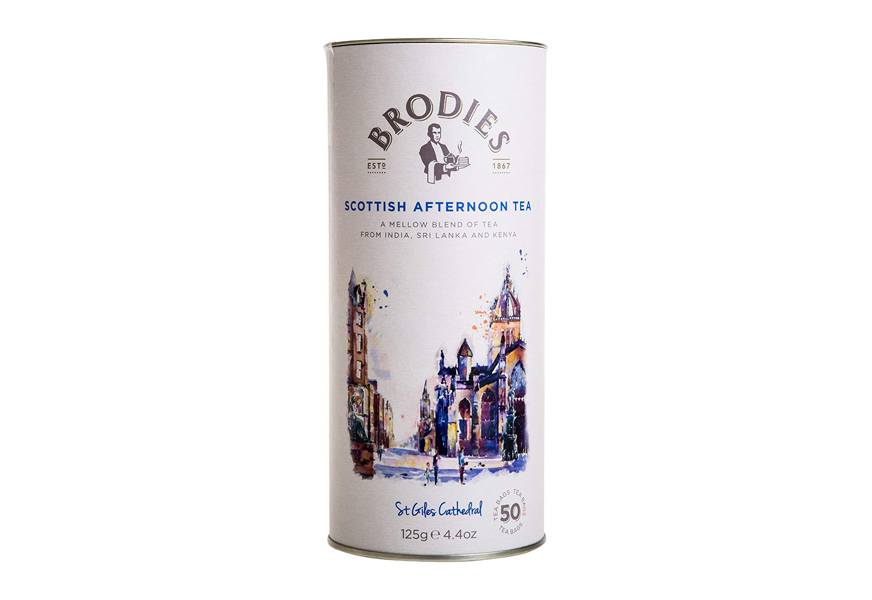 Afternoon tea is an important occasion across the United Kingdom, and the Brodies Scottish Afternoon Tea makes an excellent addition to any teatime. With origins in Sri Lanka, India, and Kenya, this black tea has a lighter flavor than traditional breakfast teas that complements pastries and scones well. 
Fifty tea bags fill this paper and aluminum tube, more than enough for plenty of gatherings with loved ones or nearly two months of daily tea for an individual. Brodies has over 150 years of processing quality teas in Scotland, so you know your tea comes with the care that only experience brings. If you love having tea time in the summer, too, browse our selection of the top iced tea makers everyone is buying right now.
Key Features:
Black tea from Kenya, Sri Lanka, and India
50 tea bags
Medium body tea
Taylors of Harrogate Yorkshire Gold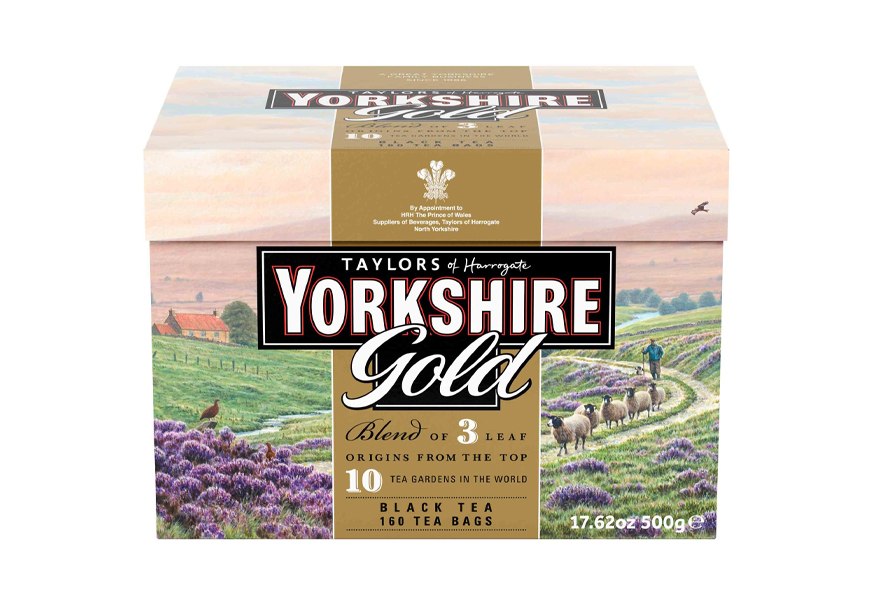 When it comes to a proper English brew with milk and sugar, Taylors of Harrogate Yorkshire Gold is the perfect tea for the job. This box comes with 160 tea bags, an excellent choice for large families, avid tea drinkers, and anyone who tends to host afternoon tea for others. 
When steeped, the tea is a rich golden color and a brisk and refreshing taste—perfect for a warm afternoon. One of the things I love about this tea is the focus on the environment. All Yorkshire tea comes from Rainforest Alliance Certified Growers, and the box carries the mark of the Forest Stewardship Council.
Key Features:
Environmentally friendly
 Black tea
Rich and malty flavor
160 teabags
Smith Teamaker | Lord Bergamot No. 55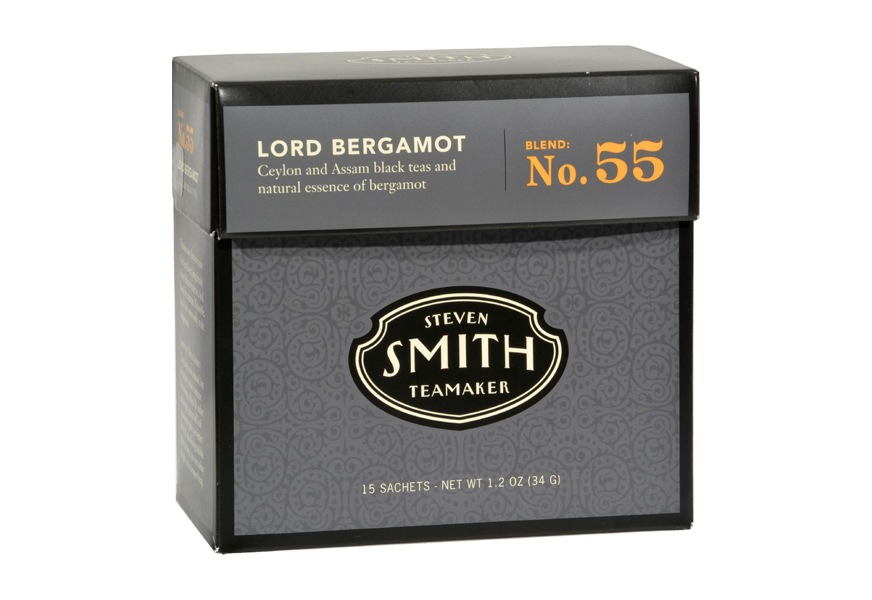 Smith Teamaker is one of two American companies featured on this list. Smith Teamaker's Lord Bergamot No. 55 is closely related to earl grey teas with some slight differences in quality and taste. Generally, earl grey teas use Ceylon teas and bergamot oil to create the classic flavor we all know and love.
Smith Teamaker ventures creatively with this blend and opts for a mix of Ceylon and Assam teas with bergamot oil to create a flavor that closely resembles earl grey but stands higher in quality and with new notes from the Assam tea. In the box, you'll receive 15 plant-based sachets for adding to your teapot or your mug to celebrate afternoon tea.
Key Features:
Ceylon and Assam Black Tea with Bergamot
15 teabags
 Notes of honey and citrus
Twinings of London English Breakfast Tea K-Cups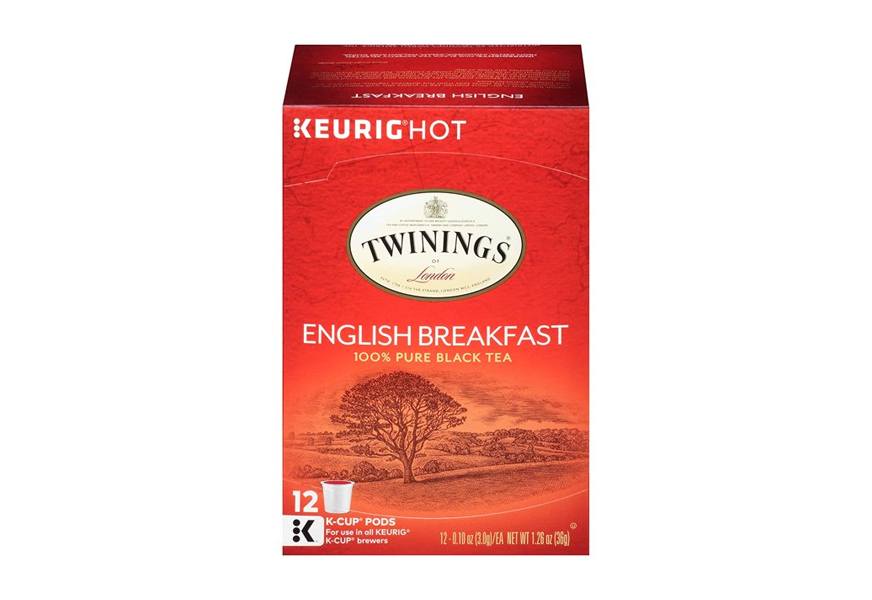 Keurig lovers rejoice! If you have a Keurig and want to keep your tea brewing easy, the Twinings of London English Breakfast Tea K-Cups are for you. This 24-pack of K-cups makes concocting the perfect cup of tea available at the touch of a button. 
The main downside of tea via a K-cup is that you could have a coffee aftertaste in your drink because your Keurig uses the same parts for brewing coffee as it does for brewing tea. However, when it comes to convenience, K-cups take the cake. 
Key Features:
24 K-Cup Pods
Works only with Keurig K-Cup Brewers
Why Trust Us
I grew up in the south, where sweet iced tea reigns supreme, but I have always been more of a loose-leaf tea gal. I drink tea daily, have an entire cupboard, plus some, devoted to teas of every kind and flavor. My morning hasn't started until I have tea in hand. Additionally, I've been brewing my own kombucha (fermented tea) for years. When it comes to tea, I don't know everything, but I know quite a bit. 
Who This is For
This guide is for all tea drinkers, especially those interested in English tea. Additionally, some of the options on this list make excellent gifts for spreading tea time cheer to those you love. Whether you have just switched over from coffee or are a lifetime tea drinker, there's plenty of tea in this guide for all. 
How We Picked
When selecting teas for this guide, I focused on a blend of classics like Twinings and more elegant teas like Harney & Sons. I also looked for various flavors, from the tried-and-true earl grey to the tower of London, Scottish breakfast, and variety packs. Fruity, malty, intense, and zingy flavors are all represented throughout our list of teas from England. We also looked at quality, customer reviews, flavor profiles and did some in-house testing as well. 
How We Tested
Well, the best way to test tea is to have friends over and enjoy a steaming pot of tea together, so that's just what I did. I tried these teas by myself and had an afternoon tea with loved ones to get their feedback. Every tea I tested was tried by at least four folks and in my mug at least twice.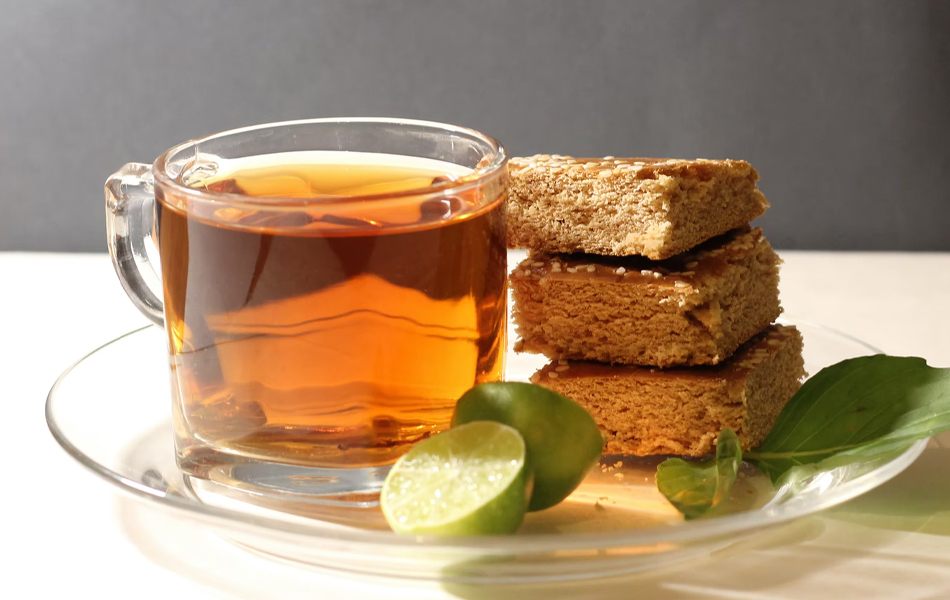 English Tea FAQ
Q: What is a proper British tea?
A: A proper British tea is a black tea, brewed strong and slightly bitter. Most British teas are much stronger than the tea Americans generally drink, and some Brits even add milk to their tea. 
Q: How is English tea made?
A: To make a proper British tea, you will add one teabag for every 3.5 ounces of tea to a teapot. Heat some water, and once it reaches 185 degrees—not boiling, add it to the teapot and let it steep for six minutes. Once the tea is steeped, remove the bags and add milk if desired. Now you've made a proper British tea! In America, many teas brew with one tea bag for every eight ounces and boiling water. If you are an American wanting to try British tea, it is very different than the tea you usually drink. 
Q: Is English tea good for you?
A: In general, yes, English tea is good for you. Tea has less caffeine than coffee, which is great for caffeine-sensitive folks. According to Healthline, black tea may lower bad LDL cholesterol, improve gut health, contain antioxidants, improve focus, lower blood sugar levels, and more. 
Q: Do you add milk to English tea?
A: Adding milk to English tea is optional. I recommend giving it a try. Like sugar and cream with coffee, sugar and milk in your tea are a personal choice you can alter to your liking. 
Q: Where are black teas used in English breakfast tea mostly produced?
A: More than half of the world's black tea is from India. The Assam District in India is well-known for its high-quality tea production. Following India, Sri Lanka, and Africa also produce tea, with China rounding out the world production. 
Q: Which is stronger: Irish or English breakfast tea?
A: Generally, Irish breakfast tea is more robust. The tea leaves in Irish breakfast tea are primarily from Assam, with some leaves from Ceylon and Kenya, depending on the brand and blend. English breakfast teas are redder, maltier, and feature leaves mostly from Ceylon. 
Q: How can you brew English tea at home?
A: Brewing English tea at home starts with black English tea bags. Next, grab your favorite teapot and heat some water. Add your teabags to your teapot and when the water has reached 140 to 185 degrees Fahrenheit, pour it into the teapot and allow the bags to steep for six minutes. After steeping, remove the bags and add milk if desired. When deciding on the number of tea bags, you can add one per every 3.5 ounces of water or add a teabag for each person, with an additional one "for the pot." 
Sources:
Here Are the Official British Rules for the Perfect Cup of Tea - The Daily Meal
What is Black Tea? - Teatulia Organic Teas
10 Evidence-Based Health Benefits of Black Tea - Healthline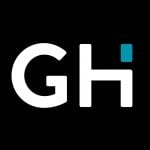 GearHungry Staff posts are a compilation of work by various members of our editorial team. We update old articles regularly to provide you the most current information. You can learn more about our staff
here
.
Sign Up Now
GET THE VERY BEST OF GEARHUNGRY STRAIGHT TO YOUR INBOX