Best English Teas In 2021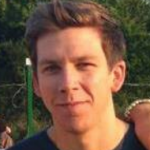 This product guide was written by Jordan Carter
Support us! GearHungry may earn a small commission from affiliate links in this article.
Learn more
Everyone deserves a good cuppa; especially when it comes to English tea. The UK is known for its provision of a more extensive array of teas, many of which are made from the freshest and most aromatic herbs found in the world. This, in addition to their classic, new packaging leaves a lot to be admired by all the English tea brands. Form loose-leaf tea varieties to delicately blended sachets of aromatic tea, today's article consists of a well-curated assortment of teas that are suitable for your afternoon veranda tea meetings or an emergency tea getaway. No matter the need, there's a tea for everyone.
The Best English Tea
Twinings Of London English Breakfast Tea




All across the globe, a household name concerning tasty and innovative tea blends is Twinings. This company has been creating the best tea blends for long, and their expertly blended and packaged Assam and Kenyan black teas feature tea leaves grown by trusted farms from five different regions.
The Twinings English Breakfast Black tea collection is a new flavored box of 100 tea bags, featuring leaves and herbs from the most exquisite tea gardens across the world. This tea is ideal for drinking at any time within the day; it only requires four minutes of steeping time to deliver the perfect English breakfast cuppa. The English breakfast tea is the brands most popular tea thanks to its purely organic makeup. It is put together without any artificial additions and delivers a wholesome tea drinking experience, which is hard to come by with other companies.
The Twinnings English breakfast tea contains pure peppermint and also features a rich, malty taste that makes it a delightful tea to brew. It was created to complement the traditional, English breakfast with its invigorating and refreshing taste, but in recent times, it has become the perfect tea for any time within the day, not just breakfast. This tea can be customized to suit your taste by adding sugar, milk, or a combination of both. 
Here are some of the best tea infusers any teal lover would appreciate. Check them out.
Key Features:
Twinings has been producing tea since 1706
A well-balanced yet robust blend
Combines teas from Kenya, Malawi, Asam, China, and Indonesia
Hand-picked leaves and no artificial ingredients
100 individual tea bags included
Specification:
Brand

Twinings

Model

14297

Weight

7.2 ounces
Taylors Of Harrogate Yorkshire Gold English Tea

From the best tea farms located in Kenya, Asam, and Rwanda, Yorkshire Gold tea bags are a blend of high-quality black teas. Brewing this wonder offers you a fresh cup of rich, golden liquor which is not only refreshing in character but also comes with its unique style and brightness you will love to delve more into!
Taylors tea of Harrogate Yorkshire is one of the best tasting teas in the United Kingdom. It is made by a company that doesn't compromise on quality; thus, every tea of theirs you experience is highly distinguishable from others. The tea features a malty but rich flavor that can be amplified with the addition of sugar and milk. A single purchase of this tea provides you with 160 teabags of high-quality black tea, which is simple to brew and even better to enjoy.
The Taylors brand has been in the tea production universe for many years; thus they are mighty experienced in all tea types, their benefits, and effects as well as the best way they can be enjoyed. The brand comprises of several tea and environment lovers; thus, every box of decaf tea they put on the market goes a long way to support both the planet and people in need. Sales are used to invest in several communities both in the Yorkshire region and in the brands coffee and tea supply chains. If you are a tea lover, you will also like some of the best tea makers from our list, so be sure to check them out.
Key Features:
Family run business since 1886
Rainforest Alliance Certified Growers produce Yorkshire Tea
High-quality, full-bodied and brisk, refreshing tea
A blend of ten of the worlds finest teas including farms in Kenya, Rwanda, and Asam
Rich and malty taste best enjoyed with milk and sugar
Specification:
Brand

Yorkshire Tea

Model

1056

Weight

1.1 pounds
Tazo Awake English Breakfast Black Tea

If you have trouble waking up on a morning, then what you need is Tazo Awake English Breakfast tea. It's big, bold, and energizing and is a unique and distinctive black tea that will invigorate the senses at any time of the day. It's best steeped for a full five minutes to really release the flavor and freshness and can be purchased in bags as well as K-Cup pods.
Tazo use only the most delicious tea leaves, spices, and botanicals from around the world to produce their exceptional quality range of teas. This particular breakfast tea is hand-picked and never pre-blended, featuring a variety of black teas sourced from communities around the globe for a sensational flavor. Whenever you're feeling in need of a little pick me up, this invigorating tea is a natural choice, delivering a boost of energy. A single box contains 20 individually wrapped teabags full of robust flavor. Tazo's black teas are allowed to oxidize, which is what gives them their unique complex character and distinctive taste, full of aromatic notes and a variety of flavors. For an optimized brew, bring fresh filtered water to the boil at 212 degrees Fahrenheit and steep for five minutes.
Key Features:
Full-bodied and aromatic breakfast-style black tea
An invigorating drink for any time of the day
Black tea is fully oxidized for a complex flavor
Hand-picked leaves are never pre-blended
Best brewed for five minutes to release the full flavor
Specification:
Brand

Tazo

Model

11010337

Weight

1.4 pounds
Taylors of Harrogate Yorkshire Red

This high-quality black tea from Taylor's of Harrogate is a proper brew. Yorkshire Red is a pure, high-quality, specialty black tea that's packed with flavor. It's sourced from farms throughout Africa, Assam, and Sri Lanka, where the leaves are hand-picked. All the farms are part of the Rainforest Alliance Certified Growers community, and as a company, Taylors support responsible forest management and preservation of ecological processes.
Available in a box of 100 tea bags, this is a vibrant and refreshing drink that's seriously satisfying. It's perfect taken with milk and sugar and is the ideal way to start the day or for a much needed afternoon break. You really can taste the difference with Taylors Yorkshire tea. It's a quality brew packed with flavor from a family-owned business that remains true to its love of fairness and equality. Working with local communities to deliver a sustainable future, Yorkshire Red is honest and authentic and creates the perfect uncomplicated and satisfying cuppa.
Key Features:
Family run business since 1886
Rainforest Alliance Certified Growers produce Yorkshire Tea
High-quality, full-bodied and rich, refreshing tea
A classic blend of black teas from farms in Africa, Assam, and Sri Lanka
Ideal for drinking both for breakfast or as an afternoon delight
Specification:
Brand

Yorkshire Tea

Model

SYNCHKG071240

Weight

11.2 ounces
Harney & Sons Black English Tea




Meet another excellent breakfast tea brand we have come to love; the Harney & Sons breakfast tea. We love that this is a premium quality black tea, which can be taken with sugar, milk, or on its own for the real English breakfast experience. It is one of the most enjoyed brands in the English market, with several foreigners also singing its praise online.
The English Breakfast black tea from Harney & Sons is the most exquisite blend of tea leaves currently on sale. It is backed by years of research which trace the origin of the tea leaves back to the 1800s, a century in which black tea gained significant popularity. This specific tea features Keenum black tea leaves picked by hand and packaged into 20 sachets per box for your home or office. Before drinking, you're required to steep the bag for a total of four minutes, in boiling water before you proceed to enjoy it. This tea looks lovely on any kitchen shelf thanks to its spectacular packaging, and it is a great item to surprise your guests with. Enjoy premium black tea via the Harney & Sons brand. They offer you complex tea in a simple package with a taste that encompasses the company's great passion for tea drinking and making. Be sure to also check out our guide to the best iced tea makers and enjoy refreshing drinks in hot summer days.
Taylors Of Harrogate Classic Tea Variety Box

Enjoying the typical English breakfast tea from Taylors of Harrogate is a fantastic experience, but imagine owning a tea variety box which has all their tea blends and flavors in a single container; the feeling will be unforgettable! We believe that the Harrogate Classic Tea Variety Box is everyone's favorite tea collection in recent times, and there's no other collection that comes second to it.
You don't need to like in the United Kingdom to know the british tea brands. Their classic tea variety box is a product which tea lovers from all over the world would love to own. This box has 48 tea bags which are entirely different featuring teas such as Earl Grey, Lemon & Orange, Organic Peppermint, Pure Assam, Organic Chamomile, and the famous English Breakfast tea, among others. All these teas can be taken alone or with sweets such as biscuits and pastries. The classic variety box provides you with six of each variety; thus, you have six opportunities to enjoy your favorite tea before exploring new territories.
This UK-produced tea variety box is a box of assorted tea, which makes it the perfect gift for any tea lover in your home. It is a proud member of the Harrogate family, a company with over 130 years' experience of providing the United Kingdom with excellent tea flavors. Their story stems from a secure family connection, with values that include creativity, fairness, and cohesion with partners to produce quality products to all consumers.

Who doesn't love Typhoo! We know we do. The Typhoo teas are a great way to unwind naturally and without spending a lot of money. This tea is made from the finest tea blends and as such, possesses a flavor which is rich and distinctly different from other brands on the market.
Say hello to the Typhoo english tea bags, another fantastic blend of premium black tea rich in antioxidants which help boost your body's functions. This tea isn't only tasty; it is also extremely healthy and cleanses your system as you ingest it. It is made from the most organic tea herbs found and sourced from certified rainforests. Its taste features a golden ting that many consumers love in addition to its typical English tea body and flavor. It comes in a uniquely designed red box which is the known Typhoo trademark. You can have Typhoo tea at any time within the day in any quantity you please. The Typhoo tea is among the top five teas in Britain with a strong third position being preceded by PG Tips and Tetley. Pour a cuppa for yourself; you deserve it or give it to someone as a housewarming gift.

In the list of top five tea brands, PG Tips comes in first, and this is for a simple reason; their teas taste heavenly! It goes beyond saying that this is an impressive brand with years of expertise in tea blend selection and distribution. We had to include one of their most significant tea packs to our list to ensure that no one misses out on such greatness.
Upon a single glance, one may see a typical set of pyramid shaped english tea bags sitting pretty in a container, but do not be fooled; these sachets can render you addicted for life! The PG Tips tea is a simple bend of the most beautiful tea leaves and other organic herbs, formulated to offer the best tea taste ever experienced. Every tea bag is a new story of wonder and awe; feelings you can share with people you love, cherish, and respect. We love the PG Tips brand because of their excellent tea taste and their authentic UK blending and packaging.
Teapigs English Breakfast Tea

If you've never tried the Teapigs English Breakfast Tea, this will be the best time to start. We recommend this english tea because it has a fantastic taste that can't be found anywhere. It Is made with the sole aim of getting people to love tea once more, a goal the brand hopes to achieve one cuppa at a time.
The Teapigs company begun in 2006 and has since then produced and distributed thousands of their black teas around the world. Every package features the richest blend of real quality tea, which isn't like the dusty stuff found in many tea bags. Teabags produced by this brand contain whole leaf herbs, full leaf tea, and whole flowers to ensure you have the complete tea experience. The leaves are grown in tea temples with enough care to ensure that all flavor is kept intact. The Teapigs English Breakfast Tea is the brands flagship tea, or better still, their signature blend. It is the ultimate British favorite and the perfect cup of tea without a doubt. 
Bigelow English Breakfast Black Tea Keurig K-Cups

The Bigelow family has been in existence since 1945. With over 70 years' experience and three generations of leaders, this family-owned business has maintained their passion for tea and has slowly turned that passion into a mind-blowing enterprise that helped reinvent tea in the Americas. They believe in producing delicious tasting tea made from the highest quality of organic ingredients which bring magic into every cup.
Meet the Bigelow English Breakfast Black Tea. This is a bold English breakfast tea type that is taken with or without a sweetener. The organic ingredients of this tea make it the best choice for you, no matter your mood or the time of day. All tea leaves are combined with the aromatic orange peel and some sweet, warming spices which make it stronger and add a bit more flavor for your satisfaction. If you love Tetley, Lipton, Swiss Miss, Twining's and other English tea brands, we know you will become a believer of the best English tea too.
Amazon Brand Solimo English Breakfast Tea Bags




The final product in our list is the Amazon Basics Solimo tea. If you're looking for the best English tea, this is it. The Solimo teas are sourced from tea farms around the world, with each community having a distinct character which is shown through their tea blends. Every box of Solimo is purely organic with no flavors or sweeteners. It comes with twenty tea bags and can be enjoyed as a hot beverage or a cold, iced tea drink. The best part of purchasing this tea is perhaps its satisfaction guarantee, which states that, in the event of dissatisfaction, consumers will receive a refund on their purchase.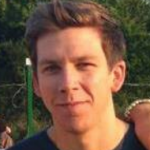 Jordan Carter is Gear Hungry's resident Editor-in-Chief with a genuine love and passion for all things tech. Jordan works diligently to ensure only the best products ever make it onto the platform and are showcased in Gear Hungry's carefully curated, tested and expertly researched, informative buying guides.