Best Iced Tea Makers In 2021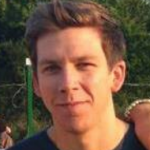 This product guide was written by Jordan Carter
Published
February 6, 2019
Support us! GearHungry may earn a small commission from affiliate links in this article.
Learn more
Summer will be here in no time, and a refreshing glass of ice tea is just what you need to cool you down. However, to get the best out of this energy booster, only the best iced tea maker or tea infuser should be utilized. Iced tea makers are recognized as one of the best home appliances to ever hit the market and have been sold in thousands of cities all around the world. In this article, we list some of the most popular products available.
The Best Iced Tea Maker
Iced Tea Maker Buying Guide & FAQ
How We Chose Our Selection of Best Iced Tea Makers
No recommendation made above was selected by mistake in this iced tea maker review. Every product on our list of favourite iced tea makers is there due to its high quality and performance level. Below, we discuss with you our team's criteria for choosing each model above.
Use-All on the name of better health and improved fitness, people are slowly ditching sodas and opting for less carbonated options such as iced tea. However, everyone has their capacity limit to beverages, and this strongly influences the type of iced tea maker they will opt for. Our list of recommendations offers different models for the various uses and needs of readers; whether it is a barbecue or some me time, you're bound to find a model that is made for you.
Size & Capacity-The availability of space within one's kitchen or office will play a determining role during your purchase. Thus, we have offered readers with models of varying sizes and capacities, to suit those who aren't big on iced tea and those who can't do with a single cup for an entire day. All models feature a compact design that makes them easy to keep either on your kitchen counter or in storage when it's not needed.

Ease of Use-We all hate it when our appliances are so difficult to install or use. We all yearn to purchase the best models that don't require an engineering degree to figure out. For this reason, the items we recommend for your purchase prioritise ease of use in their design. They're simple in design, and also offer options that can understand and operate.
Special Features-With the features of a traditionally iced tea maker being the same across all brands, some manufacturers have added certain unique elements and features to their products to help them stand out from among competition. Some of these other product additions include the automatic shutoff feature that turns off your machine after a cycle is completed, the ability to switch from a coffee maker to a tea brewing system, airtight lids that check to leak, and an adjustable brewer strength for the various demands of different coffee drinkers.
Durability-The construction of each iced tea maker, with regards to the materials, used played a vital role in our selection process. Our selection team reviewed products with eco-friendly materials that don't cause harm to both tea lovers and the environment.
Price-Sometimes, individuals are caught between quality and price when it comes to selecting kitchen appliances. Our article and the recommendations offered proof that the cost of a product doesn't determine quality. All products listed dare affordable and fit swiftly into the different budgets of individuals and companies.
Brand-The company or brand behind the manufacture of any product is essential, as their experience and knowledge will determine the level of quality users will experience. Our list comprises of globally recognised brands that have displayed traits of skill and know-how about the invention of these products. Some of the brands include Nostalgia, Ovalware, Mr Coffee and Breville.

Features To Look For In The Best Iced Tea Makers
Depending on how much you love tea or coffee, as well as where your ideal iced tea maker will be used, several considerations must be made before a specific model is selected.
Electric vs Manual Iced Tea Makers-Most often, manual tea infusers can be used to make both tea and coffee, while electrical tea brewing systems usually make only tea. The primary difference between both, however, is in their method of production. When using a manual tea infuser, you're required to provide heated water separately for the brewing of your tea, but electric infusers heat the water for your tea's brewing within some minutes.
Capacity-You may opt for a smaller or larger capacity model, depending on the number of people you want to serve with each batch made. Even though there are various models currently being sold, all models possess varying capacities and sizes to suit the different requirements of people.

Preparation Options-The iced tea maker of your choice will be determined by the kind of tea you prefer brewing, as well as the conveniences you desire. There are various sorts of tea, from self-contained tea bags to loose-leaf teas. Besides, the making of iced tea also requires the addition of sweeteners and ice to bring out the flavour. Iced tea makers offer different levels of automation and various ways by which all ingredients can be mixed to create the perfect tea blend.
Usability-It is always a great idea to test your selected iced tea maker before making a final decision. The user-friendliness of your kitchen appliance is just as important as its capabilities. When advanced tea makers aren't designed with ease of use in mind, their use may present some difficulties to users. Most often, tea infusers are void of all the complicated settings which make brewing simpler.
Additional Features-Extra features such as an adjustable brewing strength and airtight lid help increase the efficiency of your preferred iced tea model. These elements offer more value to iced tea makers, but they may also make your product more or less desirable to different kinds of users.
Cleaning-When it comes to cleaning, our team focused on appliances that are easy to clean. As a result, our choices were streamlined towards products that made use of removable filters, glass pitchers and those that could be placed in the dishwasher. The parts of the products that can't be put in a dishwasher can be easily dismantled for swift cleaning.

3 Types of Iced Tea Makers
Manually-Operated Iced Tea Makers-This kind of iced tea appliances requires only a few steps to create or recreate some of the fabulous iced tea recipes you love. They allow you to make all kinds of tea, whether tea bags, loose-leaf teas and many more.
Automatic Iced Tea Makers-Electric appliances deliver professional quality iced tea on demand, helping you save time for other activities such as playing games with other family members or handling office documents during your meeting. These products tend to have more parts, and as a result, they require more counter space in your kitchen.
Plastic Pitchers-Some iced tea makers feature glass pitcher designs. These products are often made with BPA-free plastic that is super strong impact resistant and shatterproof. They are lightweight and tend to heat your iced tea when used in warm weather
Glass Pitcher or Carafe Iced Tea Makers-The iced tea makers with glass pitchers are more massive in weight, more durable than their plastic counterparts and add a touch of elegance to every space they're placed in.
Sources:
BPA - Wikipedia
Stainless steel - Wikipedia
Schott glass - Wikipedia
The best!
Gear, gadgets & stuff for men
Straight to your inbox