Last updated:
05 Jan 2021
13 Best Pod Coffee Machines (Review) in 2021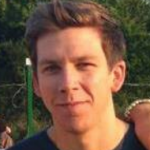 This product guide was written by Jordan Carter
Published
August 20, 2018
Coffee. The smell, the warmth, the distinct taste – a good cup of coffee is what gets us through the day and helps us to unwind at the end of it. And in walks the Pod Coffee Machine. This nifty kitchen gadget is here for convenience, while still making a cup of hot java that hits the spot. Pod machines eliminate the chore of grinding coffee beans, cleaning messy filters and other slight irritations that often come with brewing up a fresh pot. With pod machines, you simply slot your pod (a small sealed capsule of ground coffee) into place and let the coffee maker do the rest! No mess and no fuss!
To ensure that you get the best fix of caffeine, we've rounded up a list of what we consider the best pod coffee machines by keeping quality, convenience and practical functionality in mind.
The Best Pod Coffee Machine
Pod Coffee Machine Buying Guide & FAQ
How We Chose Our Selection of Pod Coffee Machines
While Starbucks and other popular coffee shops hit the spot with their freshly brewed Barista coffees, we can't deny that one starts to feel a pinch in the pocket after splurging on daily rounds of coffee just to get a fix. By purchasing a capsule coffee machine,you are making an economical choice and not only will you save a fortune in the long run, but you'll have this convenient appliance at hand, and right in your home!
To assist you with your decision in purchasing your very own capsule coffee machine, we've narrowed down the options to the best 10 models currently available by rigorously reviewing and assessing each model and looking out for the following:
Quality - A quality product is made to meet and satisfy consumers' needs while being free from defects and deficiencies. You can be assured that if a product has made it on to our list, it means that we have done a thorough quality check on each of the models. We know that quality is key!
Brand - A brand holds a reputation and we take this reputation into great consideration when making our decisions. We like to stick to brands that our renowned for their product delivery as well as their after-sale services.
Reviews - We take what people say about products seriously and like to study first-hand experiences. So, we have scoured the internet for people's reviews and opinions on each of the pod coffee makes, and used this information to narrow down our choices.
Price - We know that when you shop, you do so according to a budget. We have rounded up a list of the best capsule coffee machines that will help you to decide on a model that fits within the price range you have in mind, without skimping on value and key features.

Features to Look for in Pod Coffee Machines
For a capsule coffee machine to satisfy your needs, it has to accommodate your lifestyle. While some have practicality in mind and simply want a machine that makes coffee, others want more of a kitchen companion that can be programmed and controlled to meet more niche requirements and preferences.
When shopping for your coffee maker, we suggest you consider and pay attention to the following key features:
Tank Size - First of all, you want to make sure that the coffee machine definitely includes a water tank, one that comes with a built-in filtration system is an added bonus. The tank size will influence how many cups you can make before having to fill the reservoir again and is a convenience factor. Larger tanks are suitable for bigger families or for homes that like to entertain.
Bar Pressure - When it comes to household coffee machines (unless it's a Barista model) the lower the bar the better the pressure. Pressure is important in a pod coffee machine because it determines the final taste of your chosen blend. To date, 9-bars gives the better result for household brands, while higher bar pressure (usually up to 15 bars) encourages the water to move through a filter more quickly/slowly, resulting in a blend that's either too weak/strong or on the thick and syrupy side.
Drink size - A compact appliance might be more convenient for kitchens with little countertop space, but if you're the "grab-and-go" type, you might want to make sure that the pod coffee maker you choose can accommodate a large travel mug for your convenience. Depending on the model you choose, a pod coffee machine can accommodate anything from one cup to two cups at a time. Some of the larger models can even fill up a whole pot!
Spout size - As with cup size, you'll want to make sure that there is, in fact, enough room below the spit for your favorite mug. A handy feature would also be if the spout can be adjusted to hang lower when using smaller espresso-type cups. This way you can avoid splashes and a creamier cup of java.
Tips When Using a Pod Coffee Machine
1. Prime your machine before use. If you've got some time on your hands, brew water through your machine before adding a pod. This will help to keep your machine clean and help to "rev the engine" before you make your cuppa. Plus, it's an awesome way to warm your cup up, almost like pre-heating it.
2. Use filtered water. Many models come with a built-in filtration system, but if yours doesn't, you might want to purchase a water filter system for your home, if you don't already have one. Pure water helps prevent limescale and adds to a clean-tasting hot beverage.
3. Get to know your machine well. Play around with the settings and calibrate the water volume until its perfect for your desired taste.
Pod Coffee Machine FAQ
Q: What is a Pod Coffee Machine?
A: A pod coffee machine is a coffee maker that uses coffee grounds sealed in a small plastic cup, instead of using loose grounds which would be placed in a filter bag. One pod is usually only ideal for one serving, although some blend varieties can brew a whole carafe. Once your pod is inserted into the machine, the coffee maker will automatically pierce it and run the hot water through it, automatically dispensing the brew into your cup.
Q: What are the Benefits of Pod Coffee vs Normal Coffee?
A: The biggest benefit is convenience. With coffee pods, you can avoid the fuss of grinding coffee and cleaning soiled filters. Coffee pod machines also brew up a cup in less than a minute and in most instances, you can set your pod machine to replicate your favorite blend each time you hit the start button. No mess, no fuss!

Q: How much should I spend on a Pod Coffee Machine?
A: If you're on a tight budget then the good news is that you can still get a quality pod coffee maker for a good price. The machines range anywhere from $50 to $400, depending on their features, functionality and often size. Your lifestyle circumstances will be the end deciding point, for instance, how large is your household? Is auto-programming important to you? Are you looking for a machine that makes standard coffee only, or are you looking for a more Barista-style machine?
Q: What drinks can your Pod Coffee Machine make?
A: Some Pod Coffee Machines are made to make exactly that; coffee. Many models, however, are quite accommodating and can make everything from chilled coffees to hot chocolates and an assortment of teas. If you like to add a little fluff to your drink, look out for a coffee maker that comes standard with a milk frother so that you can rustle up some lattes.
Q: Are Pod Coffee Machines easy to clean?
A:  Yes, in most cases. Many recent models feature parts that can be easily removed for thorough cleaning. Once cleaned you can simply click them back into place. The parts that come into contact with the coffee grounds and water are usually lined with a non-stick coating and can be wiped down with a wet cloth and a gentle detergent. You'll also find that most of the machines are dishwasher safe too.
Sources:
Bar pressure - Wikipedia
Spout Size - The Guardian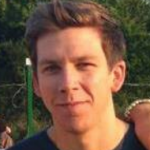 Jordan Carter is Gear Hungry's resident Editor-in-Chief with a genuine love and passion for all things tech. Jordan works diligently to ensure only the best products ever make it onto the platform and are showcased in Gear Hungry's carefully curated, tested and expertly researched, informative buying guides.
The best!
Gear, gadgets & stuff for men
Straight to your inbox