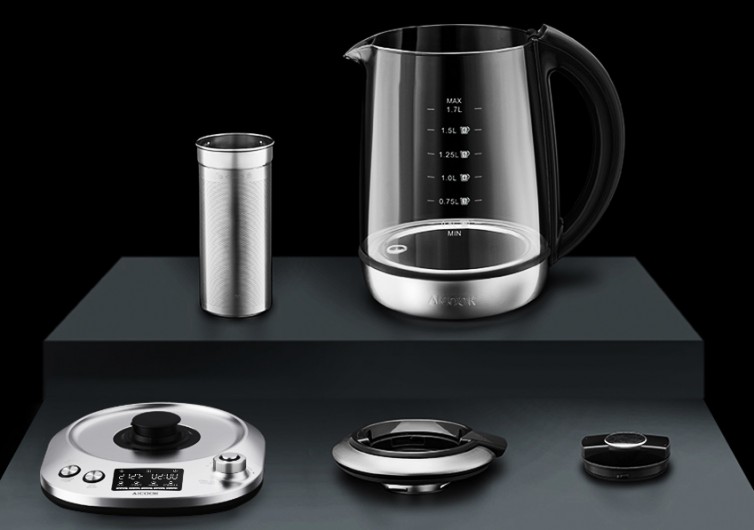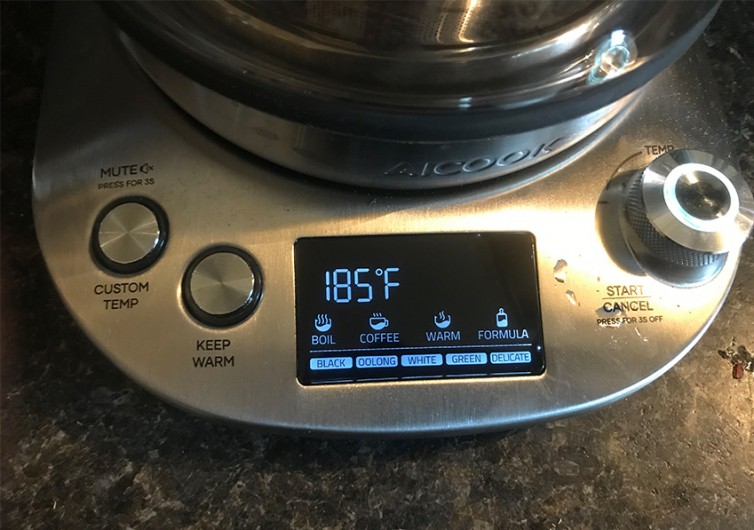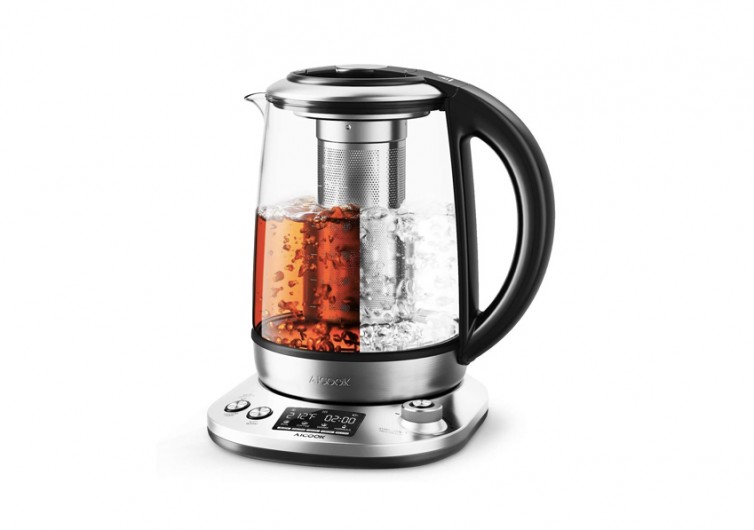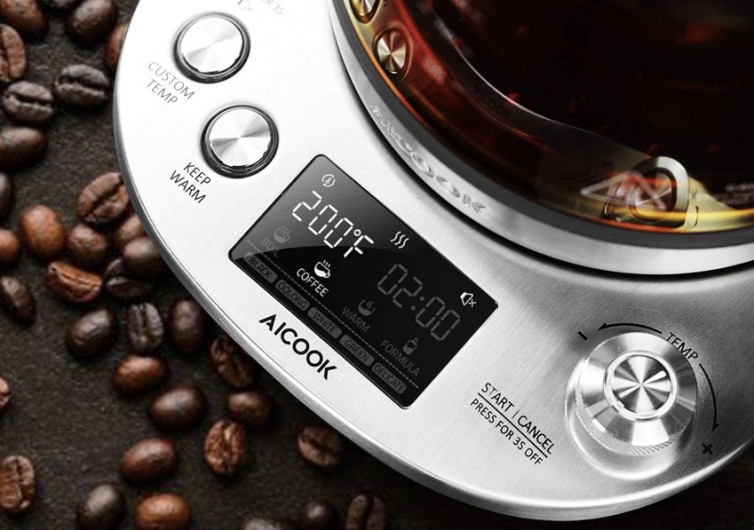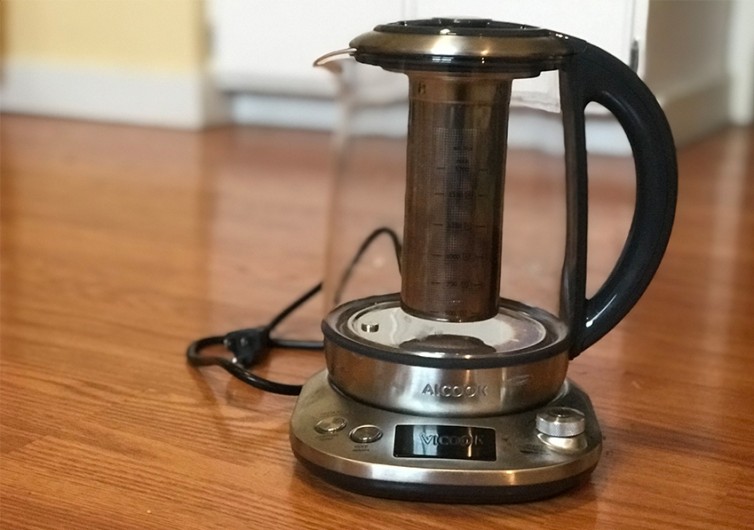 GearHungry may earn a small commission from affiliate links in this article.
Learn more
Aicook Electric Tea Kettle: Mornings Brewed to Perfection
I grew up in the south, where sweet tea reigns supreme, but I developed a taste for black teas and fancy loose-leaf teas as I grew older. The rise and subsequent fall of Teavana only furthered this tea craze of mine. Now that I live in the Pacific Northwest, tea stores are abundant, and I'm living my loose-leaf dreams to the fullest. My usual morning routine includes setting the kettle on the stove, grabbing a favorite mug, and adding some tea to an infuser to brew my morning cup of joy. Adding the Aicook Electric Kettle to my morning tea routine was a breeze, and it brewed each cup to perfection.
Let's dive in and talk about how exceptional this tea maker is.
Aicook Tea Kettle Review: Easy, Breezy, Earl Grey Squeezy
When the Aicook tea kettle arrived at my door, I was so excited that I immediately put it to work. I brewed a cup of Earl Grey, a favorite of mine. The time from opening the box to brewing a cup of tea took about 20 minutes. I followed the directions, did a quick water boil to clean the device, and then started brewing. I was surprised with how quickly the water heated to 205 degrees Fahrenheit — the perfect temperature for steeping black tea.
Features
This particular model from Aicook comes with eight temperature settings for coffee, formula, a rolling boil, and warm water.
It also features clever presets for black,  green, herbal, oolong, and white teas. Brewing tea with too high of a temperature can scorch the tea leaves and change the flavor. The Aicook tea kettle presets made brewing the perfect cup of tea almost automatic, and cleanup was easy. A quick handwash of the kettle was all it took to get it ready for another rally.
To-the-degree temperature control and presets may be the major highlights of the Aicook tea kettle, but it's still loaded with other features to make you swoon.
For the safety-conscious, an automatic shut-off feature guarantees this product won't be running unattended. Additionally, the keep warm feature will keep your tea warm for up to 2 hours — longer than other products on the market.  This feature was perfect for someone like me who likes to sit down with a cup of tea while I write. If I'm writing for a while, a second and third cup is likely, and it's incredible to still have hot tea without reheating or rebrewing.
Construction
The 1.7-liter capacity pitcher is BPA-free borosilicate glass, and the base is stainless steel. The combination of materials makes this kettle both eco-friendly and durable, a win-win if you ask me.
Just be sure to lock down the center console in the lid. I made the mistake of spilling chai leaves all over my kitchen counter one morning while removing the lid.
Purchasing
When it comes to bringing the Aicook tea kettle to your kitchen, $70 and a couple of clicks on Amazon delivers it to your door.
For the quality, features, and speed, the price is really hard to beat. Similar products usually run over a Benjy, but the Aicook Electric Kettle is a budget-friendly option that doesn't sacrifice much to stay under that $100 price point.