Best Bread Machines In 2022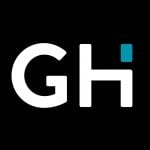 This product guide was written by GearHungry Staff
Last Updated
April 20, 2020
GearHungry Staff
GearHungry Staff posts are a compilation of work by various members of our editorial team. We update old articles regularly to provide you the most current information. You can learn more about our staff
here
.
GearHungry may earn a small commission from affiliate links in this article.
Learn more
Very few aromas can tantalize the senses more than freshly baked bread. You may have a local bakery in your area that you find yourself lingering in front of every time you enter or just pass by. Why do we love the smell of baking bread so much? The simple answer usually comes down to a childhood memory. Your mother or grandmother may have been artisan bread bakers and you have happy memories of eagerly waiting in the kitchen for that precious loaf of bread to come out of the oven only to be devoured with butter and your favorite jam.
Bread is a staple we simply can't live without but the art of making the perfect loaf has been lost in mass-produced supermarket bread that is full of additives and preservatives. While the process of making bread is simple enough, it takes a considerable amount of mixing and kneading, not to mention getting the ingredient ratios just right. Homemade bread is tastier and healthier than anything you can buy in a supermarket so if you want to impress your family and friends, you need a bread machine to take the guesswork out of breadmaking. The best bread machines are simple to use and will delight your family when the perfume of freshly baking bread permeates every room in your home.
The Best Bread Machine
Zojirushi BB-PDC20BA Home Bakery Virtuoso Plus Bread Machine
Wake up to the alluring aroma of freshly baked bread with this Zojirushi Home Bakery Virtuoso Plus Breadmaker. This great bread maker produces a mouthwatering 2-pound loaf of bread with the perfect crust. It features various healthy course settings so you can bake many types of bread such as gluten-free, salt-free, whole grain and vegan options. The double kneading blades ensure the dough is perfectly kneaded and the 13-hour delay timer means you can set your bread machine at the end of your busy day and wake up to freshly baked bread for your breakfast. You can also make various cake doughs and even jam to compliment your fresh bread.
Key Features:
Automatic 2-lb. breadmaker
Large easy-to-read LCD Display
Various healthy course settings
Double Kneading Blades
13-hour delay timer
Crust control options: light, medium, or dark
Specification:
Brand

Zojirushi

Model

BB-PDC20BA

Weight

24 Pounds
Bakes gluten-free and other specialty bread
Versatile dough, cake and jam courses
Bakes a large 2-pound loaf
Takes up considerable counter space
Hamilton Beach 2 lb Digital Bread Machine
The Hamilton Beach 2lb Digital Bread maker is one of the easiest bread machines to use. All it needs to produce delicious fresh bread is to add the ingredients, choosing the setting and pressing start. It has 12 settings to choose from including a variety of bread types and glute-free for those with intolerances. The inner pan is non-stick for easy cleaning and you can choose your own crust settings and loaf size. This bread machine is perfect for making dough, jams, and cakes so you can turn your kitchen into a first-class bakery. For more amazing products for your kitchen, check out our guide to the best bread knives.
Key Features:
12 settings including gluten-free
Light, medium or dark crust settings
Non-stick pan for easy cleanup
Cool touch body & nonslip feet
Audible reminder for fruits and nuts
Great for dough, jam & cake
Specification:
Brand

Hamilton Beach

Model

29882

Weight

11.86 pounds
Allows you to choose your loaf size
Perfect for dough prep for rolls and pizza
Includes whole-grain and gluten-free recipes
You will need to experiment with ingredient quantities
Pohl Schmitt Stainless Steel Bread Machine
If you're tired of eating plastic-tasting mass-produced factory bread then you'll love making your own perfect loaves in the comfort of your own home. No more additives or preservatives that don't belong in bread, this Pohl Schmitt Stainless Steel Bread Machine lets you bake bread with the most basic, natural ingredients. It has 12 settings so you can choose the type and size of loaf you want to bake and even decide the type of crust you like. It has a digital touch panel that is easy to use and for specialty bread, there is also a reminder to add fruit and nuts. Easy to clean and easy to use, you'll wonder why you didn't get one sooner. You may also like some of the best bread boxes from our list, so check them out.
Key Features:
12 settings for the perfect loaf
Digital display with delay timer
Non-stick bread pan
Fruit & nut reminder beep
Handy viewing window
Digital touch panel
Specification:
Brand

Pohl Schmitt

Model

P+S BM – SS

Weight

12 Pounds
Easy-to-follow instructions
Removable interior pan for easy cleaning
Choose your loaf size
You may need to experiment with cooking times
Cuisinart CBK-110P1 Bread Machine
There's nothing more rewarding than serving fresh bread to your family or guests that you baked yourself. With the Cuisinart CBK-110P1 Bread Maker, homemade bread will be the only bread you'll ever eat again. This bread maker machine bakes a perfect loaf up to 2 pounds with your choice of 3 crust shades. There are 12 preprogrammed menu options for different types of bread and a removable kneading paddle and bread pan for easy cleaning. The lid has a viewing window and there is an interior light so you can check the baking process. Set it before you go to bed and let the smell of baking bread be your new wake up call. If you are also a fan of pasta, be sure to check out our selection of the best pasta makers.
Key Features:
12 preprogrammed menu options
3 crust shades – light, medium, or dark
Bakes up to a 2-pound loaf
Removable kneading paddle and bread pan
Lid with viewing window
13-Hour delay start
Specification:
Brand

Cuisinart

Model

CBK-110P1

Weight

10.8 Pounds
Fully automatic, easy to use
Counter-friendly compact design
Interior light to check bread as it bakes
You will need to try different recipes for some loaves
The simplicity of this Oster Bread Maker is its best feature. You simply toss in the ingredients, choose your setting and let the bread machine do the rest. This bread maker automatically kneads, rises and bakes your bread and you can even make jam to go with it. It features a large LCD display and intuitive button controls. If you're in a pinch and need bread fast, you can use the Expressbake setting that bakes bread in under an hour. Our guide to the best waffle makers features more cool products for your kitchen, so check them out.
Key Features:
650 watts Oster bread maker
2.0-pound loaf capacity
12 bread settings
3 crust settings
13-hour programmable baking timer
Large LCD display and intuitive button controls
Specification:
Brand

Oster

Model

CKSTBRTW20

Weight

8 Pounds
Expressbake setting bakes bread in under an hour
Automatically kneads, rises and bakes
Makes bread, dough and jams
Difficult to find replacement parts
Zojirushi BB-HAC10 Home Bakery
Turn an ordinary breakfast into something extra special when you grace your table with fresh, hot bread baked to perfection in your Zojirushi Programmable Mini Breadmaker. This compact bread machine produces 1-pound loaves which is perfect for small families, couples or those who don't consume a lot of bread. It's also perfect to make that one perfect loaf for your next picnic. It has all the settings you need to make cookie and pasta doughs and fresh jams to smother your bread with. There is also a quick bake setting and all the instructions and recipes you need to get started are also included. For all the countless pizza fans out there, we have prepared our selection of the best pizza stones, so check them out.
Key Features:
Programmable breadmaker produces 1-pound loaves
Settings for cookie/pasta dough and fresh jams
13-hour delay timer
LCD control panel & viewing window
Nonstick kneading blade and baking pan
Specification:
Brand

Zojirushi

Model

BB-HAC10

Weight

9 Pounds
Quick bake setting
Instructions and recipes included
Finished loaves are small
Hamilton Beach 29885 Artisan and Gluten-Free Bread Maker
The only way to be truly certain of the quality of your bread is to make it yourself and this Hamilton Beach Artisan and Gluten-Free Bread Maker will do all the work for you so you can enjoy the taste of bread the way it's supposed to taste. Choose from 3 loaf sizes and 3 crust shades for bread the way you like. With 14 programmed cycles, even those with gluten intolerance can enjoy fresh bread every day with this kitchen gadget. 
Key Features:
14 programmed cycles
Up to 2 lb capacity
3 loaf sizes & 3 crust shades
Countdown cooking timer with LCD display
Delay timer for adding ingredients
Non-stick interior
Specification:
Brand

Hamilton Beach

Model

29885

Weight

10 Pounds
Create artisanal dough and bake bread in 3 easy steps
Automatic keep warm feature
Accessories included: measuring cup & spoon, kneading paddle & paddle removing tool
Recipes need to be tweaked
KBS Automatic Bread Machine
When you have a KBS Automatic Bread Machine in your kitchen, you may very well find yourself standing over the bread machine with your favorite jam at the ready. The tantalizing smells will have the whole family salivating. This bread machine has a strong motor and 17 customized automatic programs to produce delicious bread every time. It also has a fruit and nut dispenser for those sweet breads that are so perfect for brunch but you can also cater to those with food intolerance and bake scrumptious and healthy gluten-free bread. This bread machine is so easy to use, even the kids can become expert bakers. You may also like some of the best deep fryers from our list, so check them out.
Key Features:
710W high torque copper motor
2 LB large capacity
17 customized automatic programs
Patented non-stick ceramic pan
Intuitive digital touch panel control
15-hour timer & 1-hour automatic warm-keeping function
Specification:
Brand

KBS

Model

New Model Bread Machine

Weight

14.7 Pounds
Intelligent fruit and nut dispenser
Settings for light, medium or dark crust
Recipes may need adjusting
Bread Machine Buying Guide & FAQ
Features To Look For In Bread Machines
Bread machines come in all shapes and sizes with some offering additional features as well. Some have basic settings, while others are more intricate in design. There are a number of features to consider when choosing the best bread machine for your home.
Size – This is possibly the most important feature to look for when buying a bread maker. If you live alone, there are only two of you or you simply don't eat a lot of bread, you don't need a bread machine with a large capacity. Most bread machines bake a 2lb loaf but they can vary from 1 lb. to over 2.5 lbs.
Settings – The number of settings available in bread machines can vary quite a bit. Some will just have basic bread kneading, rising and baking settings and other multifunctional bread machines can go a step further and make a variety of different bread types as well as pizza, pasta and cookie dough. If you want a bread machine that will release your culinary skills, some even have settings that can produce other food like jams and even yogurt. These features are exceptional additions if you plan to use them but can also be an expensive accessory if you don't.
Baking Time – Baking bread is one of those things that need time. Bread dough needs to be properly kneaded, then left to rise and finally baked. That's all well and good if you set it in the morning to have a fresh loaf for dinner but if you have unexpected guests arriving for dinner, you need to cut the baking time as much as possible. If you are making bread with yeast, you will need to give the entire process enough time, but some bread, such as soda bread doesn't need the proving time. If you have a bread machine that can mix and bake in 60 to 90 minutes, you can have fresh bread on the table in the time it takes to cook a great meal with plenty of sides.
Delay Timer – One of the most popular features of bread machines is that you can add all of your ingredients, set the timer and go to sleep or work and return to a freshly baked loaf of bread. This delay timer makes it possible to decide when you need, or want, your loaf ready. Best of all, it also means you don't need to be awake or at home during the bread making process. This convenient feature means you can always set up your bread machine and have bread baked and ready whenever it's needed.
Viewing Window – OK, so the viewing window is not really a necessity, but one of the joys of making bread is watching it progress from a pile of ingredients, to smooth looking dough and then the mesmerizing transition from a small pile of dough into a golden loaf of bread. It's also a handy feature when you are getting to know your bread machine so you can increase or decrease the baking time as needed.
Non-Stick Bread Pan – The bread pan in a bread machine is quite deep and if you've ever worked with dough, you know it can be sticky. The bread pan should always be made with non-stick materials so that you can easily remove your freshly baked bread when it's done. Otherwise, you could end up pulling your bread out piece by piece.
Types Of Bread Machines
Most bread machines are very similar but they do fall into two main types. There are those that just make bread and others that are multifunctional and can make additional foods like jams and yogurts. If you love to experiment in the kitchen, then a multifunctional bread machine is worth your consideration. You can also find a bread machine that is fast baking which is great if you're a little on the impatient side.
Bread Machine FAQ
Q: What is a bread machine?
A: A bread machine is a small kitchen appliance in which you place raw ingredients such as flour, water, salt and yeast or baking powder. The bread machine consists of a bread pan with mixing paddles, heating element and motor. It also has a control panel so you can choose the ideal setting to bake your bread to perfection.
Q: Is it worth getting a bread machine?
A: There is no doubting the convenience of having a bread machine in your kitchen, especially if you love fresh bread … and who doesn't? The beauty of bread machines is that you can use them for mixing and kneading dough for pizza, bread rolls and a variety of pastries. The versatility of the bread machine is what makes it a worthwhile addition in any home.
In the pursuit of a healthier lifestyle, homemade food is always high on the list of what we should be eating. Bread, in particular, being a staple food is often loaded with chemical additives to prolong its shelf life. With a bread maker machine in your kitchen, you control the ingredients and you can eliminate the nasty ingredients that were never meant to be in your daily bread.
Sign Up Now
GET THE VERY BEST OF GEARHUNGRY STRAIGHT TO YOUR INBOX